Like a number of automakers, China's Dongfeng Motor has a constantly growing range of models and to provide more differentiation, sub-brands are created to cater for specific niches. In July this year, the company launched VOYAH, its new premium brand which is dedicated to EV products.
It aims to introduce a new model each year over the next 3 – 5 years, creating a line-up of at least 9 models in the various bodystyle segments.  The first of these is the i-LAND, a sportscar that will go on sale in July 2021.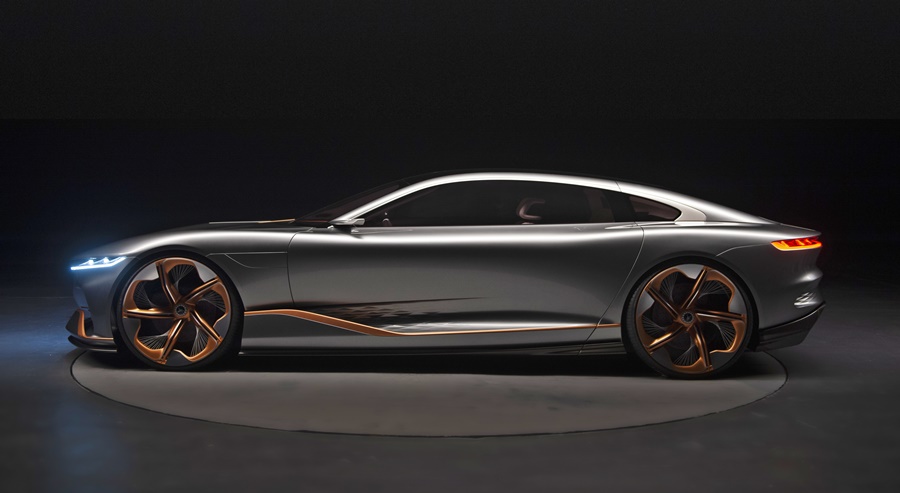 In collaboration with ItalDesign
The i-LAND prototype was unveiled at the Beijing Auto Show recently and the project is being undertaken with Italdesign. The Italian studio has been given the responsibility to develop the interior and exterior styling as well as the on-board human-machine interface. Additionally, it is also providing engineering development services and the concept construction.
The approach taken by the designers and engineers at Italdesign for the i-LAND is to combine ergonomics and cutting-edge technology with innovative aesthetic solutions, blending form and function.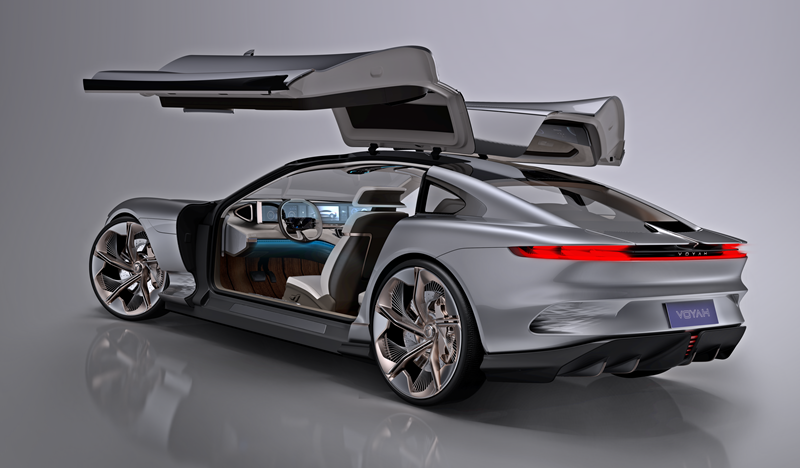 GT styling
The i-LAND exterior styling follows the Italian tradition of Gran Turismo (GT) cars. For the prototype, there are typical exotic features such as large gull-wing doors with eye-catching front and rear light clusters and a LED-illuminated front grille. Viewed from above,  the sculpted form of the bonnet can be seen to be coordinated with the design of the grille.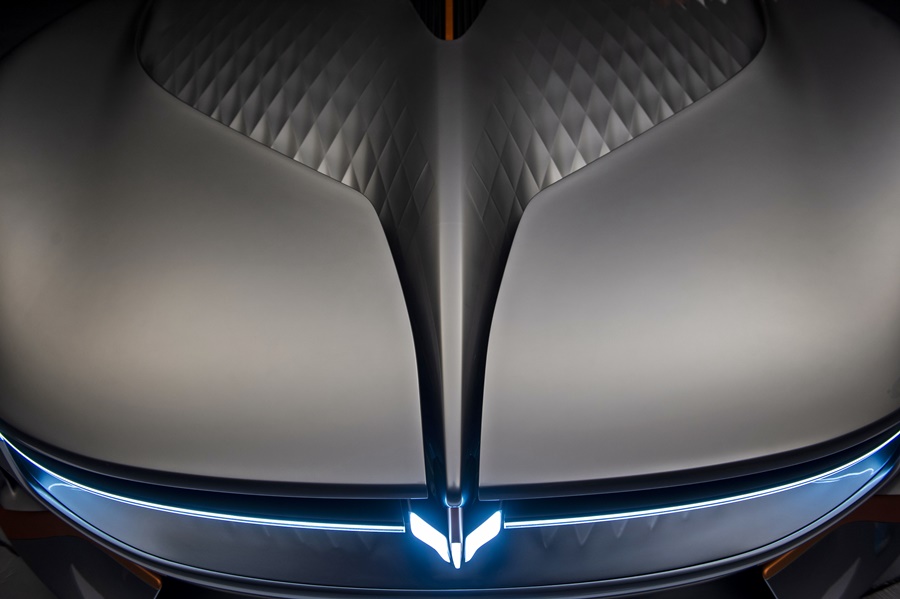 The front lights, referred to as 'winged headlights', provide a characteristic signature for the i-LAND, which makes it recognizable even in the dark. It generates directly from the centre of the grille where the Voyah logo, created by ItalDesign, is embedded.
The rear of the car also has a form inspired by GT models with a classic truncated tail that combines both aesthetic elements with aerodynamic functionality.
3-seater cabin
Sitting on an ESSA (Electric, Smart & Secure Architecture) electric platform developed by the company, the i-LAND has a 3-seat layout. One position at the rear right end is for relaxing or smart working, with the seat next to the driver replaced by an element that can become a table or footrest if necessary.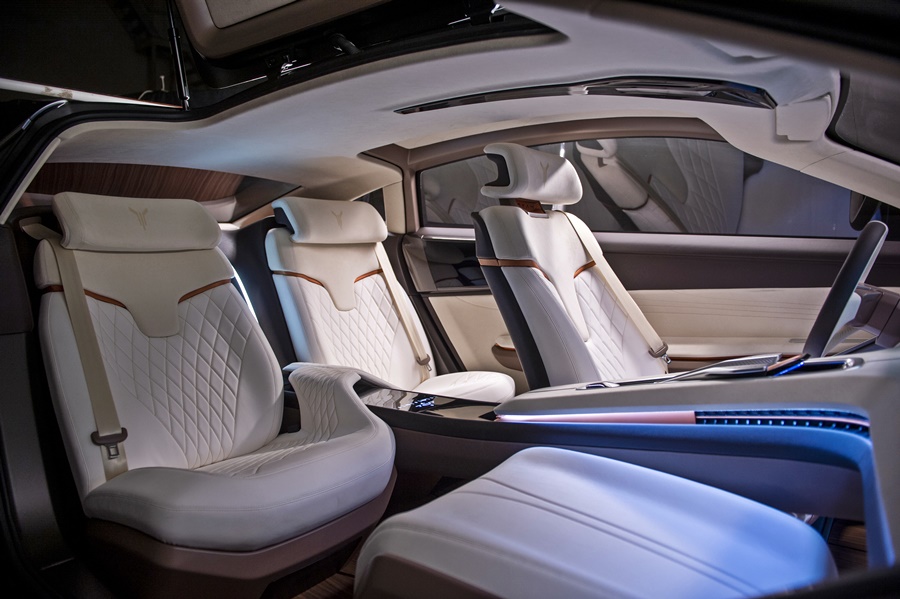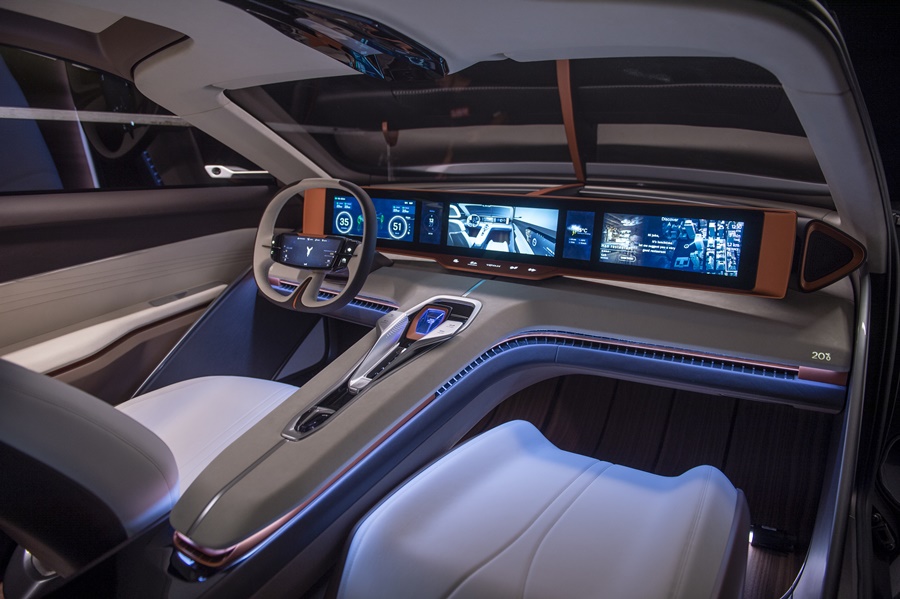 A series of floating screens provide infotainment services as well as driver assistance. Some aesthetic elements enhance the general feeling of luxury experienced within the i-LAND. Examples are the vanes positioned in the central tunnel, along with the start/stop button, gear selection and the air conditioning switches.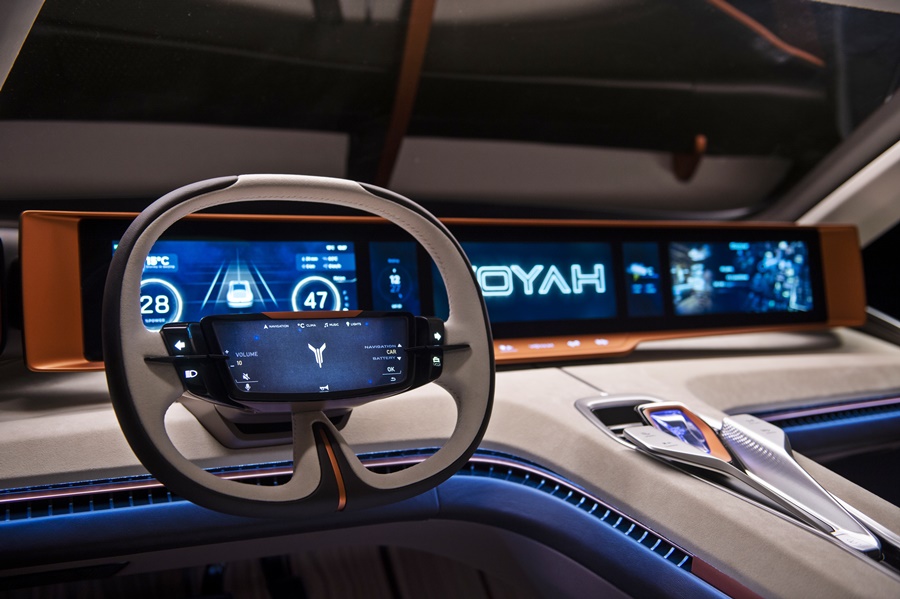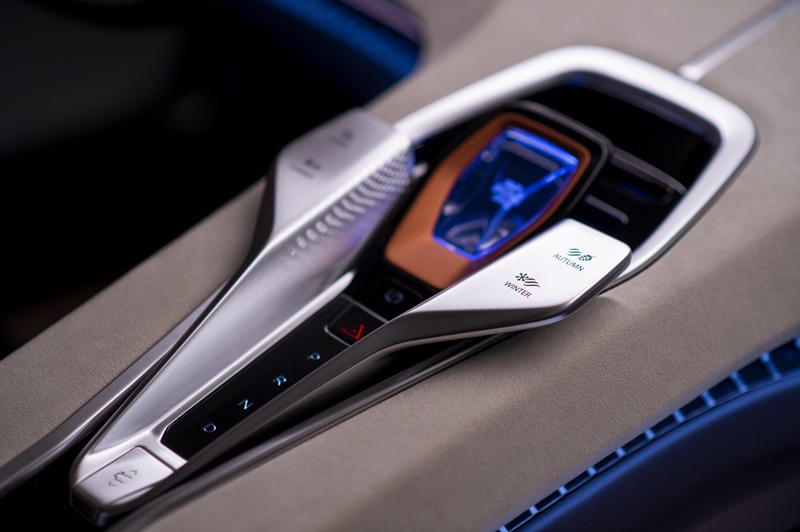 The platform is set on EIC technology and integrates the WindLink 4.0 intelligent network connection, L3 and higher-level intelligent driving and other core configurations. In terms of power and battery runtime, MVP (Multi-choice important power) solutions are said to be provided, according to Voyah.