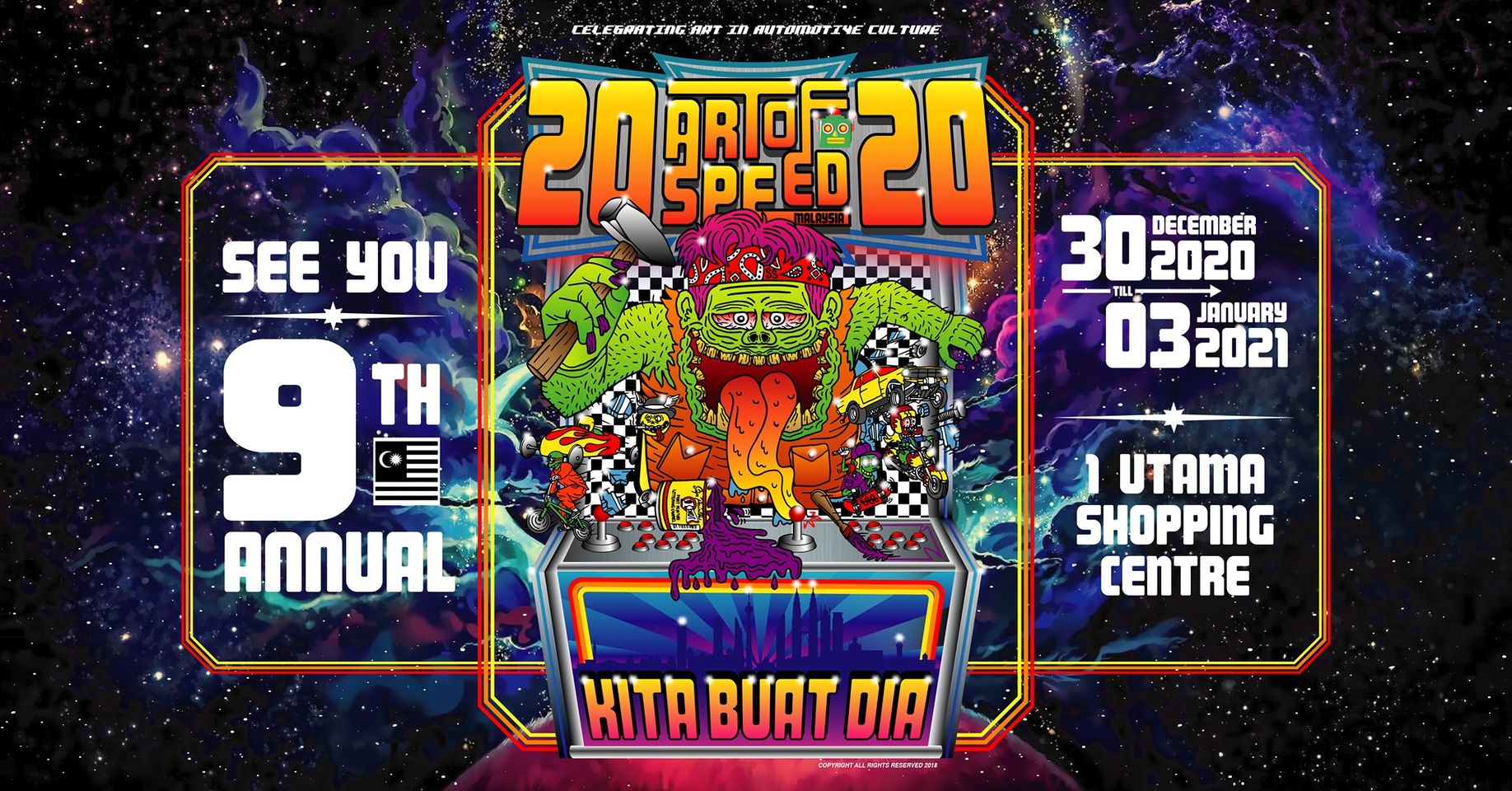 With the rising number of COVID-19 cases and now the imposition of CMCO in the Klang Valley for 2 weeks, companies and event organisers are reviewing their activities in the next few months. One of them is Art of Speed Malaysia (AOS) which had an event planned for November 12, 2020 at the 1 Utama Shopping Centre in Petaling Jaya, Selangor.
With the CMCO in operation, the organisers have decided to postpone the 9th Annual Art of Speed Malaysia event to run from December 30 until January 3, 2021. The venue will remain at the 1Utama Shopping Centre as the AOS people are satisfied that 'the shopping centre's proactive actions and readiness to host the event have been exemplary'.

The date for the Hot Wheels Legends Tour Malaysia Virtual Finals will remain unchanged on November 12, 2020 as it is essentially an online event. The jury will consist of judges from Malaysia and the USA and judging will be done LIVE online, with the winner being announced  on the same day.
"Throughout this pandemic, we have been working behind the scenes with various parties to ensure our decisions are for the best interest of all involved especially with regards to health and safety. We can only pray that this new wave will soon subside, and we can continue with our plans to support the various communities and industries that contribute so much to the socio economic fabric of Malaysia," the organisers said.
Malaysia is first stop in Asia for 2020 Hot Wheels Legends Tour