Hummer – that's a name which immediately brings to mind a huge vehicle that served the military (mainly the American one) as well as the civilian version which had a niche of its own. 'Hummer' was actually the civilian name used by General Motors but the model was discontinued after 2009 when its sales diminished so much that the business was no longer viable.
Although GM tried to sell off the business, it did not succeed and just kept it in the 'drawer'. Now, that name has been revived with a completely new model from its GMC subsidiary. However, unlike the original fuel-guzzling monster, the new Hummer not only doesn't require conventional fuel at all but it is also a zero emissions vehicle.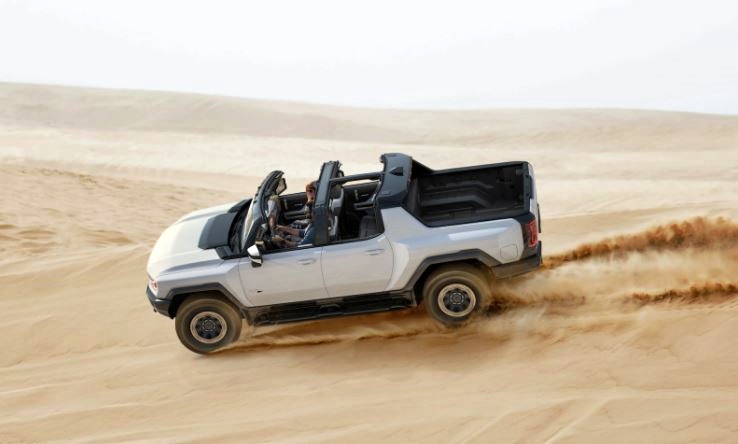 Electric supertruck
GMC engineers have developed it as an electric supertruck with the company's Ultium Drive and batteries. An estimated best-in-class 1,000 horsepower and estimated 15,592 Nm of torque are generated by three separate motors within two Ultium drive units that provide 4WD capability. 0 to 60 mph (96 km/h) acceleration is claimed to be around 3 seconds which is pretty quick for a pick-up though that can be expected of a super EV truck.
800V DC fast-charging compatibility of up to 350 kilowatts enables nearly 160 kms of range to be available after recharging for 10 minutes. A full battery back is said to be good for up to 550 kms.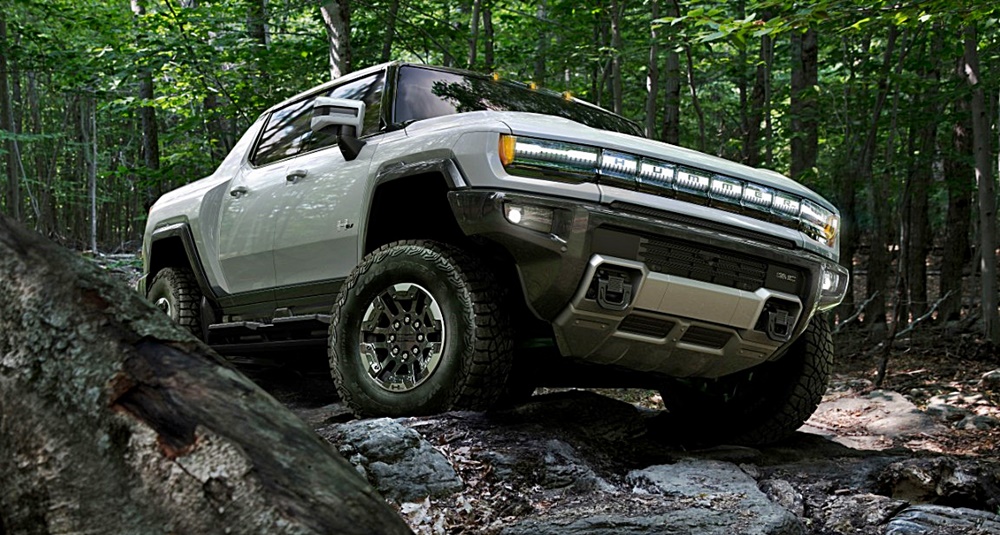 Superior off-road capabilities
Aiming to out-do other electric trucks that are also appearing lately, the Hummer has 4-Wheel Steering, Adaptive Air Suspension with 149 mm of variation, and underbody armour. The 4-Wheel Steering system has CrabWalk which allows the rear wheels and front wheels to steer at the same angle at low speeds. This enables diagonal movement of the vehicle for greater manoeuvrability on difficult terrain.
As standard, the Hummer comes with 35-inch MT tyres  and customers can specify up to 37 inches. The tyres complement the vehicle's off-road capability which includes climbing vertical obstacles 455 mm high and driving through water more than 600 mm deep.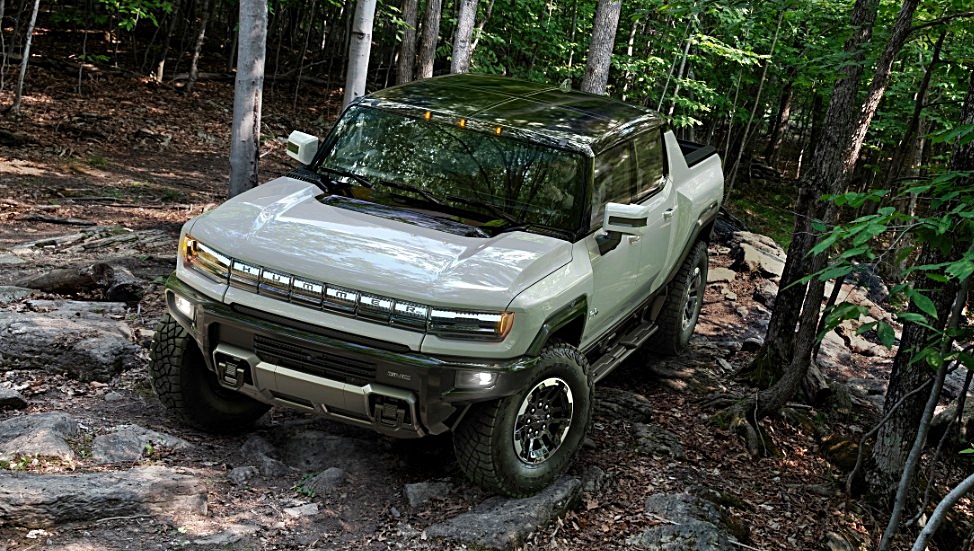 For crossing difficult and unknown terrain, the Hummer has UltraVision, a system of front and rear underbody cameras with live 'virtual spotter' views to help drivers spot obstacles and place wheels on and off the trail. There are up to 18 camera views available from the vehicle.
Prepared for autonomous motoring, the Hummer will have optional Super Cruise, a driver assistance feature that can support hands-free driving on more than 322,000 kms of enabled roads. There will also be a new automatic lane-changing feature where the system can determine when a lane change is optimal and initiate the manoeuvre, while following signalling protocols.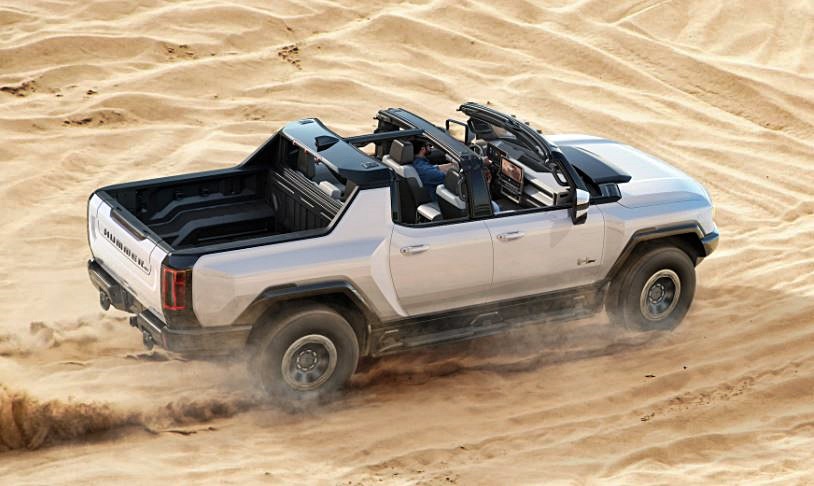 Minimal original design elements
GMC's designers drawn minimally on the original model's monolithic appearance, instead aiming for something that looks futuristic and bold with a pick-up profile. "Its design visually communicates extreme capability, which is reinforced with rugged architectural details," said Phil Zak, Design Executive Director.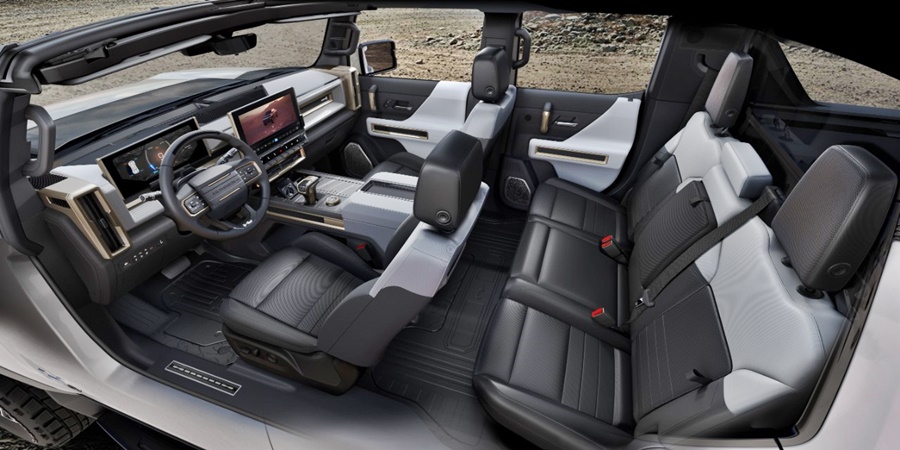 Emphasis on technology
The interior is also given premium appointments and as expected, technology is emphasised. For example, off-road widgets display vehicle functions and terrain status through the infotainment and driver information screens. The driver can be informed of torque output, differential locker engagement, tyre pressures, pitch and roll angles, friction circle, torque vectoring and more.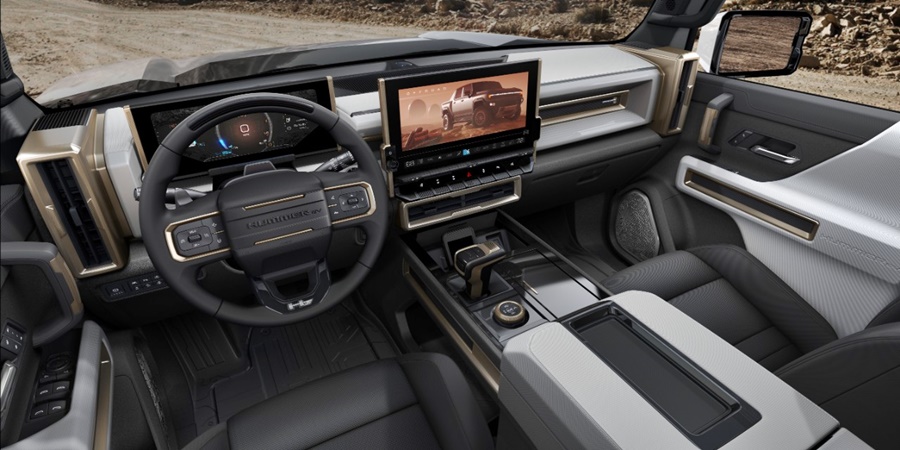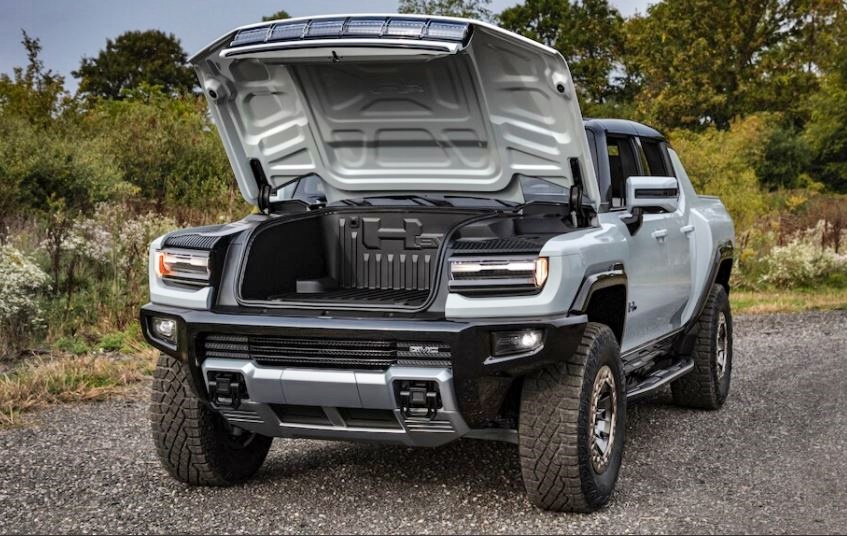 Open-air driving is an option, made possible by the Infinity Roof and removable transparent Sky Panels that can be stowed in the storage compartment at the front of the vehicle. The MultiPro Tailgate opens with 6 functional positions, while the glass panel at the rear of the cabin and the tonneau cover can be opened at the touch of a switch as both are powered.
4 versions, starting from late 2021
There will be at least 4 versions of the Hummer with the first one known as Edition 1 going on sale in the fourth quarter of 2021. This will be the most expensive version at US$112,595 (about RM467,000) and will be the only one available for at least 12 months. Another version will be launched in late 2022 which is currently projected to cost less than US$100,000 (RM414,000).
In early 2023, the third version will be available, and then a fourth version will be in showrooms a year later, in 2024. The fourth version will have two motors and be priced at under US$80,000 (RM332,000).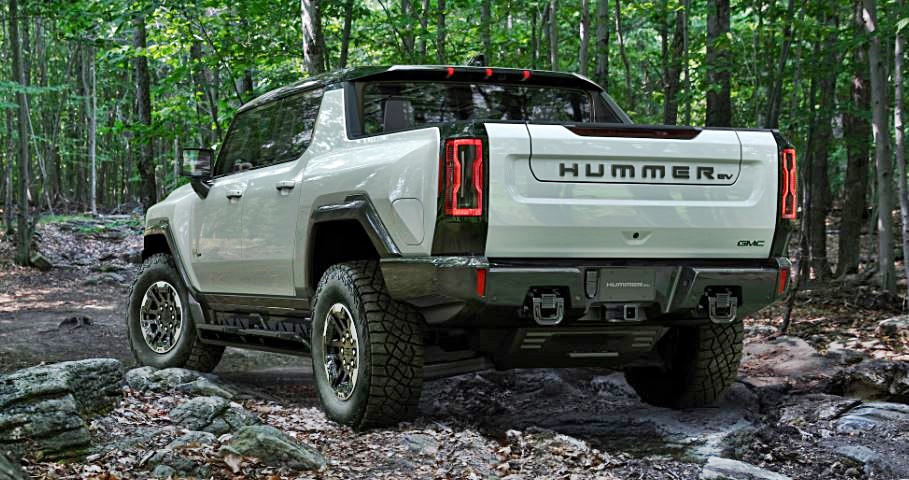 GM looking forward to all-electric future with Ultium batteries