As the biggest model in the MINI range, the Countryman has been an ideal support vehicle for the X-raid Team. This is the team that is currently the incumbent overall winner of the Dakar Rally, that gruelling event which takes place annually.
Dakar dominance
For a decade, MINI and the X-raid Team have taken on the Dakar Rally – with much success. From 2012 to 2015, the X-raid Team achieved overall victory for MINI 4 times in a row. An additional overall success followed in 2020, just before the COVID-19 pandemic started to hit. This time, the marathon rally covered thousands of kilometres over the sands of Saudi Arabia.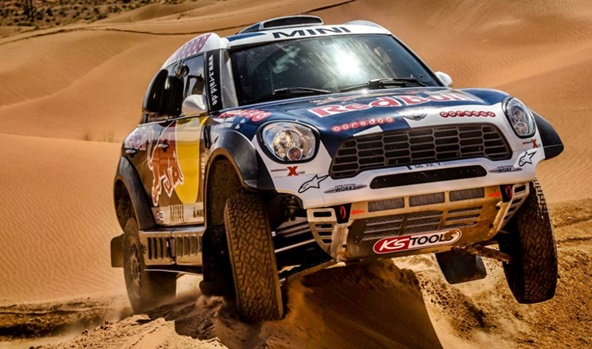 With its ALL4 all-wheel drive and robust construction,  the Countryman has already demonstrated its performance in extreme conditions and over the toughest terrain. Now MINI customers can also benefit from the experience of the successful off-road specialists with the MINI Countryman Powered by X-raid.
Chassis modifications
The MINI Countryman Powered by X-raid is a truly authentic vehicle, epitomising not simply the flair of 5 victories in the Dakar Rally but also the technology that contributed to these triumphs. The chassis modifications of this 5-door model are derived directly from rally sport experience. There's a significant increase in ground clearance, and particularly resilient wheel rims and tyres with higher flanks as prominent features of the upgrade.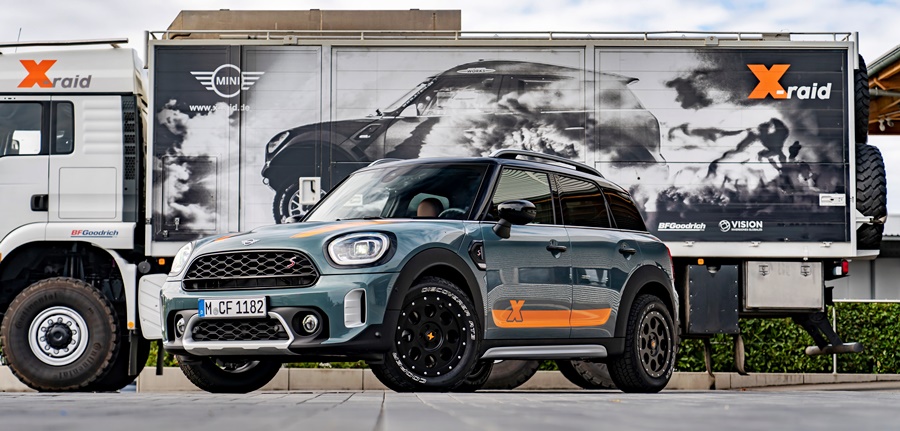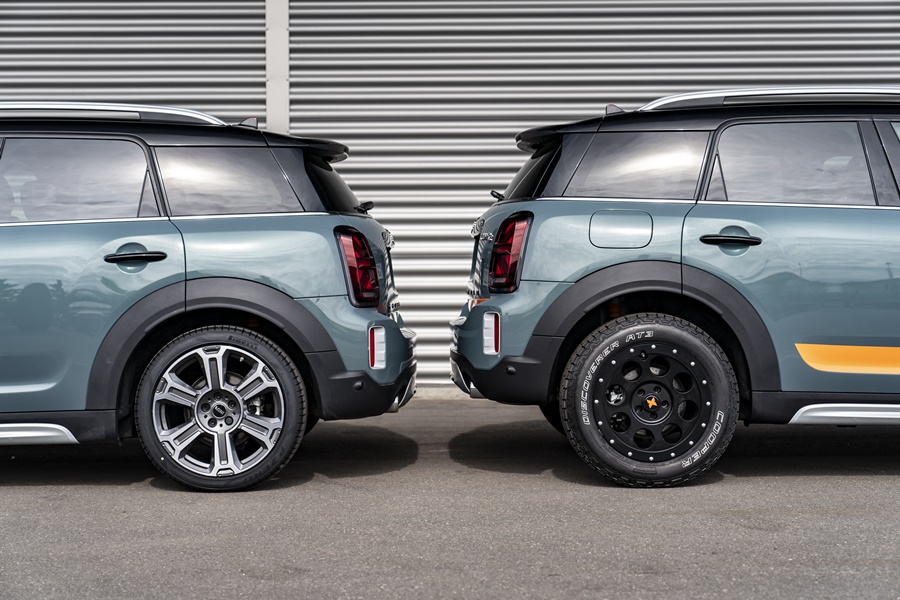 The X-raid Team is familiar both with the features of the Countryman that are specific to the model and with the tough conditions besetting competitors and materials alike in endurance rallies. The know-how is used not only for the development of the winning vehicles but also into continuously optimised preparation of the service vehicles.
One thing that was learnt was that increased ground clearance and measures to avoid flat tyres are vital. This enables the service vehicles of the team to travel along tracks with countless potholes and sharp-edged rocks that are typical of the Andean highlands between Argentina and Chile. The same conditions were also found in the burning deserts of Saudi Arabia.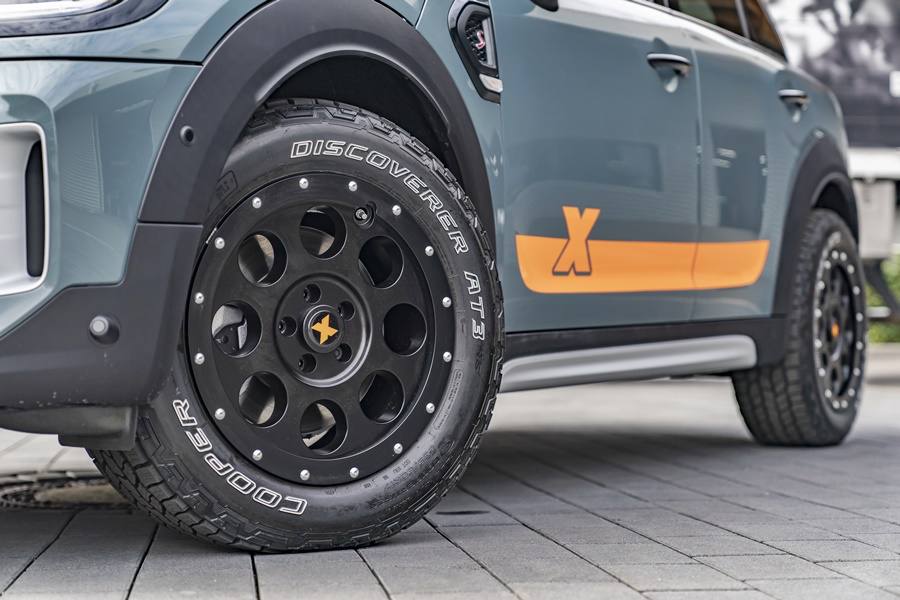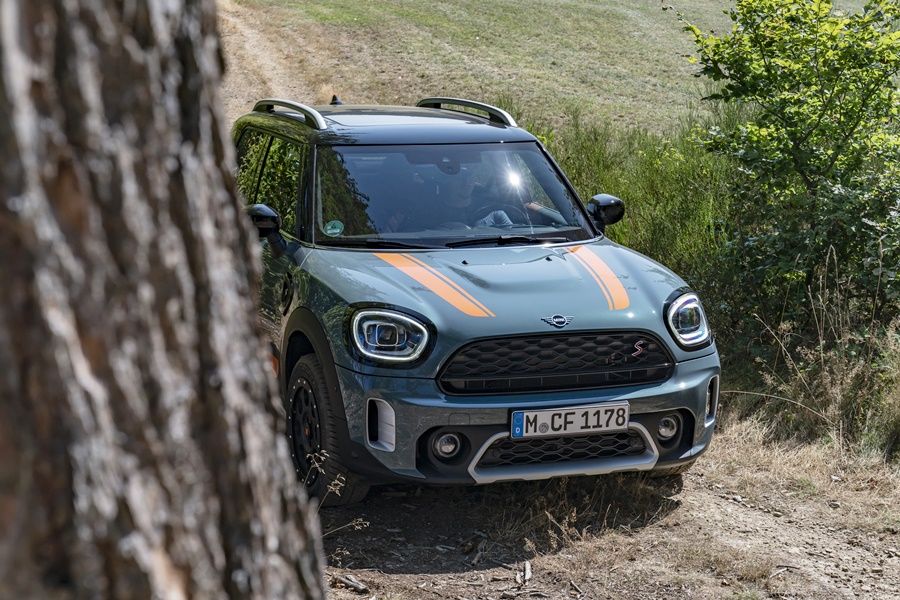 More off-road capability
Increasing the ride height of the car and the large diameter for the wheel rims and tyres easily raise the ground clearance for the Countryman by up to 40 mm. As a result, the fording depth and the ramp angle are significantly better than the standard cars.
The wheels developed specially for rallying provide effective protection against tyre damage. A robust rim ring ensures that it is not necessary to change the entire wheel if damage is sustained on rocky ground. It also creates a powerful visual impact and masks the high tyre flanks.
Two limited editions of MINI Cooper S Countryman Sports added to range