Online racing or sim racing has been growing over the years and this year, its popularity has accelerated (or at least activity) due to the global COVID-19 pandemic. As people around the world were forced to stay home and large-scale activities like motor racing were not permitted, the alternative very quickly became racing online. There were already some popular series running and some manufacturers began to also create their own championships.
One of them has been Toyota which has been stepping up its presence in motorsports through Toyota GAZOO Racing (TGR). One of the new activities created was the GR Supra GT Cup ASIA 2020, a regional event which would see the best sim racers from 5 countries – Thailand, Singapore, Malaysia, Philippines and India – competing against each other.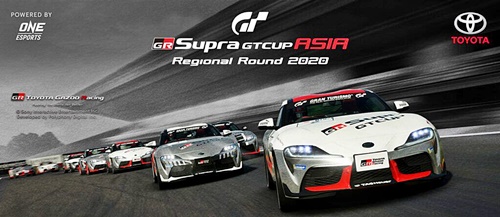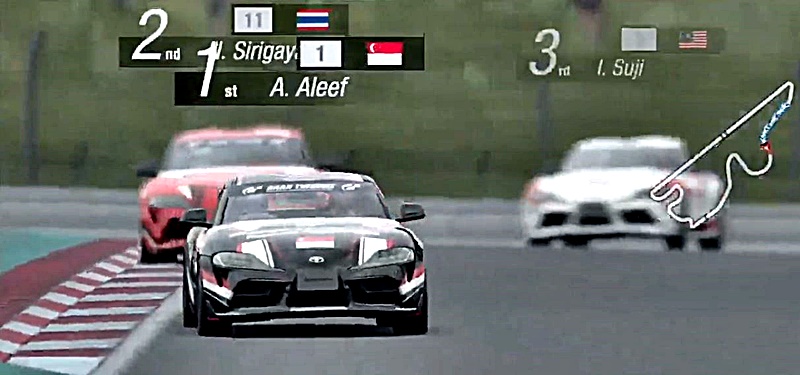 Organized by Toyota Motor Asia Pacific, it was the first virtual motorsport racing championship in Asia. Each country has held its own series to find three of the best racers, and these were the ones who represented the country. The 15 contestants challenged each other using identical GR Supra RZ20 racing cars on the PlayStation platform, watched by millions of viewers worldwide… certainly way more than a real-world race.
Three races, 15 competitors
The event comprised 3 races, starting at the Fuji Speedway in Japan. At the end of this race, A. Aleef from Singapore led the pack with a strong 6-second lead. He was followed closely in second and third place, respectively, by Muhammad Iqbal Ahmad Suji and Taj Aiman, both from the Malaysian team.
The second race was an exciting 5 laps through the night 'Shuto' expressway of Tokyo – obviously only possible in the virtual world! Lap 5 saw one of the most exciting duels of the race as Suji, Tanapat (Thailand) and Shaz (Singapore) race 3-wide through the long straight to compete for P7 in a one-lane turn. But it was Aleef who again finished with a strong first place, followed closely by N. Sirigaya (Thailand) and T. Lallave (Philippines).

Nurburgring was where the final battles took place. This circuit runs over 20 kms and has more than 150 turns, requiring a mandatory pitstop and tyre change. After 3 intense laps, Taj Aiman came in first with an incredibly close second from Sirigaya and Aleef in third.
The overall winners were determined by their total points at the end of the three races. Aleef had the highest score of 36 points, while Taj Aiman came second with 33 points, and Sirigaya was in third with 25 points.
Overall winner faces global challengers
Aleef won US$6,000 in cash and a coveted spot to race in the global final GR Supra GT Cup 2020 in December. He will this represent Asia against the best of class e-Motorsport challengers from around the world.
Taj Aiman, placed second, received US$3,000 while Sirigaya, who came in third, won US$1,500 USD. All three winners were also awarded trophies.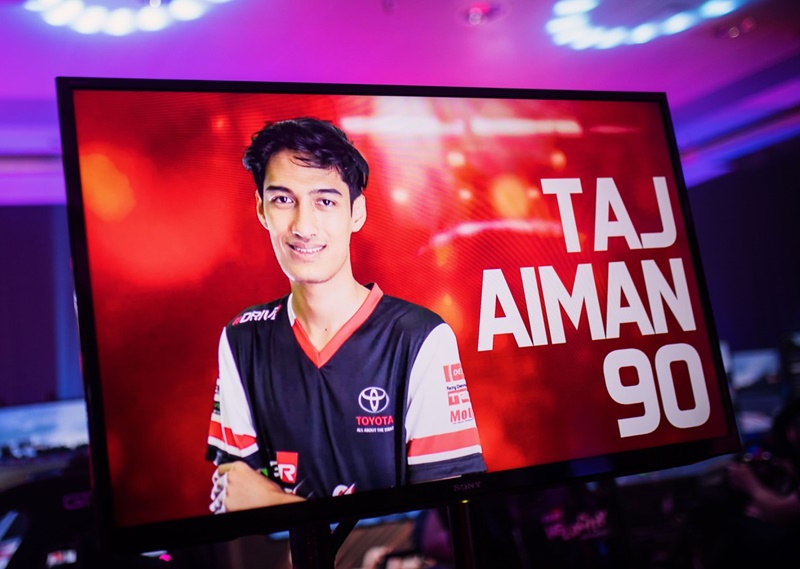 "It has been a phenomenal year for me, having won the Toyota GR Velocity Esports Championship, given the honour to represent Malaysia and going on to finish second in the GR Supra GT Cup Asia, What an incredible experience!" said Taj Aiman. "Coming in second and just 3 points short of an overall victory is tough but that's racing, and it is what it is."
Malaysian event inspiration for GR Supra GT Cup Asia
UMW Toyota Motor (UMWT) continues to be the first, and remains as the only car company in Malaysia to be associated with e-Motorsport activities. The company has run three seasons of the Toyota GR Velocity Esports Championship, which was also instrumental in inspiring the very first GR Supra GT Cup Asia series.
"With simulator racing becoming more competitive and also regarded as an important stepping stone for some of the world's best real-life racers and teams, it is important that Malaysian virtual racers are also given the opportunity to compete at regional as well as international levels. At Toyota, we are delighted to be able to provide them with this exposure," said Akio Takeyama, GAZOO RACING Malaysia's Chief Motorsport Officer.
President of UMW Toyota Motor, Ravindran K., said the company's contribution to Malaysian motorsports will continue both on the racing track and in the virtual world as it aspires to bridge both disciplines and bring motor-racing to the masses.
"It's amazing to see how far virtual racing has come and, in many ways, today becoming an important element in accelerating the learning and development of a driver on the track. Virtual racing has also been instrumental in growing the interest and appreciation for motorsports and moving forward, UMWT will continue to invest in its potential," he said, adding that part of UMWT's initiatives include the recent launching of a GAZOO RACING Young Talent Development Program which is aimed at allowing both young karters and simulator racers to transition into real racing.
UMW Toyota Motor starts GAZOO Racing Young Talent Development Program