When Rolls-Royce introduced its Cullinan, it seemed to signify the end of the journey of the SUV from being a spartan workhorse to a luxurious off-road limousine. That it has been selling in large numbers is evidence that even in the uppermost levels of the market, there is demand for SUVs.
This probably encouraged Aznom,  an Italian company which started business in 2006, to produce a super luxurious SUV. Its automotive business unit has been offering customized version of production cars and manufacturing of one-off vehicles and limited editions, so a SUV was well within its capability.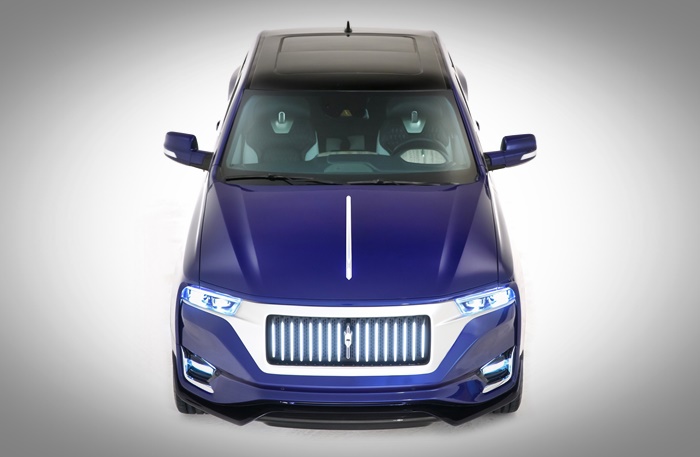 Artisanal manufacturing techniques
"We have produced this vehicle choosing artisanal manufacturing techniques that are almost lost today, such as panel beating and handcrafting the body of the car, together with other technological solutions," said Aznom's founder Marcello Meregalli. "Our engine builders, tanners, panel beaters, designers and engineers are all heirs to a tradition that has made Italian cars famous all around the world".
Now Aznom has created a luxurious model – the Palladium – with off-road capability to cater to an exclusive niche. Described as a 'hyper-limousine' that follows the traditional characteristics of great luxury sedans, it is designed and will be manufactured in Italy. The Palladium will be handmade, with only 10 units on the production schedule. These will be tailor-made for each client who has a wide range of customization options.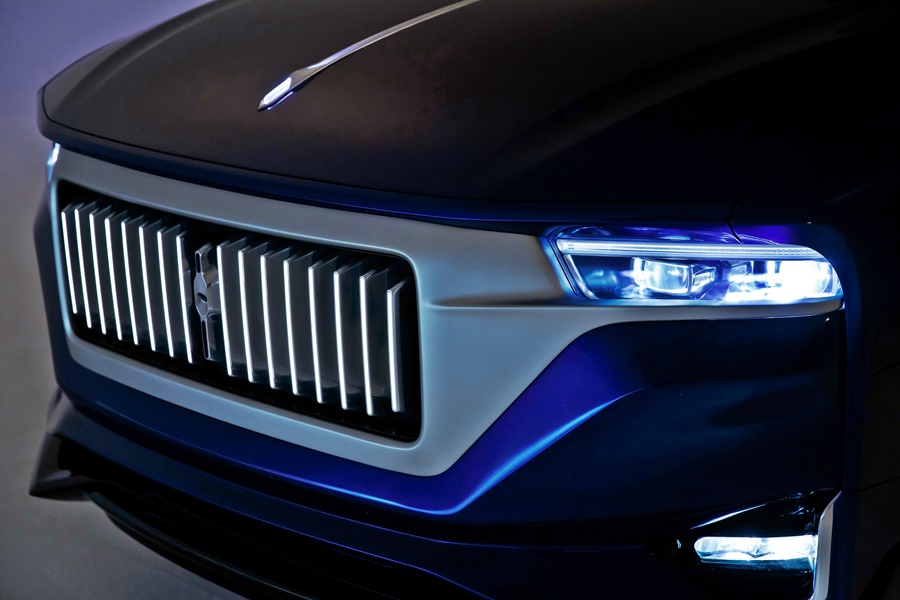 Inspired by RAM-based model
The Palladium is a large vehicle, measuring nearly 2 metres in height and almost 6 metres in length. It is engineered to travel over any type of terrain with an all-wheel drive system and a 5.7-litre biturbo engine capable of delivering more than 700 bhp/950 Nm (a mild hybrid powertrain can also be installed).
Inspiration for the Palladium goes back to the Atulux which was created in 2018. This was a luxury sedan based on the American RAM pick-up. Thought the Atulux looked like the RAM externally, it was totally different inside with high-end design and reclining seats 'business class' style.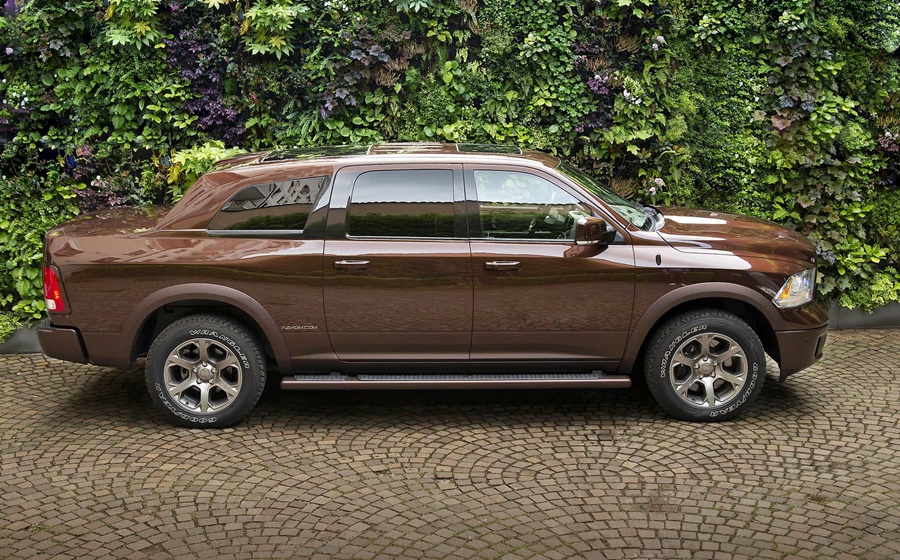 "In truth, I've always been passionate about large automobiles," said Meregalli, "Like the huge American sedans manufactured from the Thirties to the beginning of the Seventies. Or the incredible Rolls-Royce and Bentleys of those periods. I've always been fascinated by big vehicles; I liked the super large bonnets and the imposing stance of those cars."
"I thought about creating something similar for a long time and I even considered a 'resto-mod' operation on a vintage Rolls-Royce. Then, in 2008, Cadillac unveiled the new presidential limousine for President Obama. This was not a stretched vehicle, but it had been built with different proportions. Starting from a mega-SUV, Cadillac had built a luxury sedan, big and imposing but with the proportions of a classic sedan," he explained.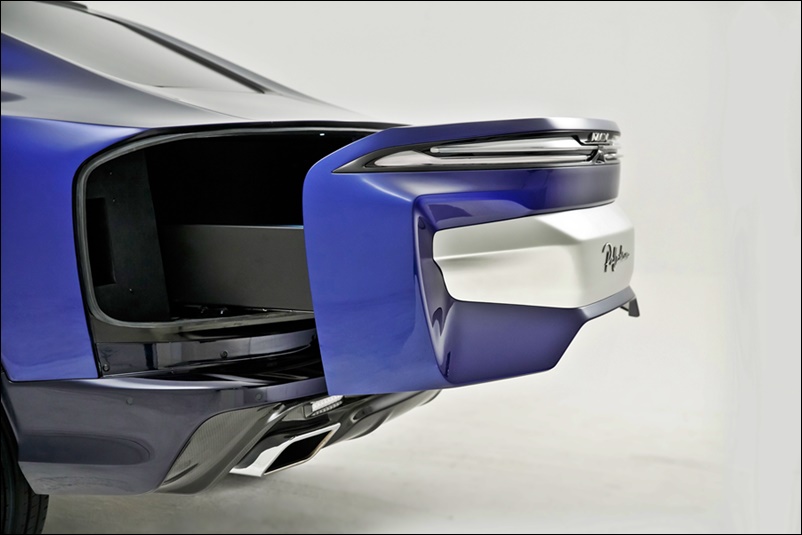 That particular Cadillac gave the final push to an idea Meregalli had since even before the Atulux – of a car completely manufactured by his company, both outside and inside. "I can say today that we pushed that idea even further, conceiving a vehicle that can take its owner wherever. It is a true extra-luxurious limousine that is also able to trek the desert and this is why our Palladium is so unique!".
Meregalli wanted to have an off-road vehicle personally too as his other business dealing with wine required him to often visit remote farms and vineyards. "In those situations, a 4×4 off-road vehicle is truly necessary. And how many times have I seen sedans stuck on the road to ski towns in the winter … the car that I had in mind had to be beautiful, luxurious, comfortable … but also unstoppable!" he said.
Limited production of 10 units
The Palladium project started two years back and as there are only 10 buyers, the company has been in the process of establishing a close relationship with those few special customers.
"With the Palladium, we have tried to bring together our entire experience of 15 years in order to create a really unique vehicle," said Matteo Bertanelli, Project Manager Palladium. "To work on the body, we have paired handmade techniques to innovative technologies. We have used panel beating, an artisanal method that comes directly from historic coachbuilders, when men would beat the body panels by hand directly on wooden molds … but also hi-tech solutions like precision molding and working with carbonfibre."
Most of the car's main body is made of high resistance steel with only certain details made of aluminium to reduce weight. The bonnet and roof are carbonfibre while both forward and rear bumpers are made of composite materials. On the rear section of the chassis frame, the engineers have built a steel cage that helps improve torsional stiffness.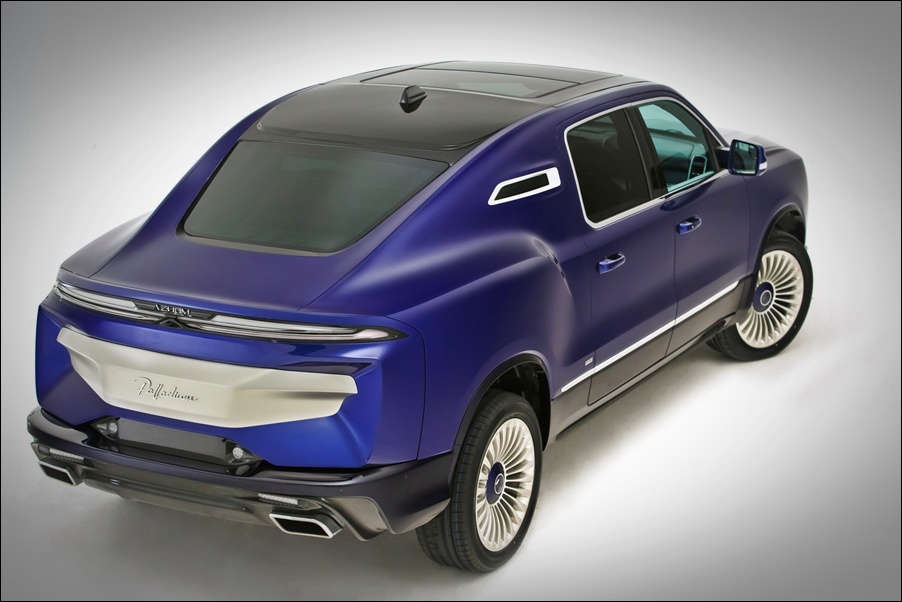 Extensive attention to cabin design
The styling responsibility was handled by Studio CAMAL in Torino, and as would be expected, the  interior has received much attention to the tiniest of details. A large rear seat, not unlike a throne, gives ample comfortable space to the passengers while hidden drawers and compartments offer all sorts of amenities. The air-conditioning functions with two entirely separate and independent systems so that the back passengers can choose a completely different setting and temperature from the front.
The standard specs of the Palladium start with Foglizzo leather throughout (ceiling included). The seats, which have a custom pattern, incorporate large headrests designed with the same philosophy as the rear recliner. The door panel and the dashboard follow the pattern of materials and colours used in the upholstery, bright and dark leather spaced out by wooden parts, everything enriched by solid aluminium details.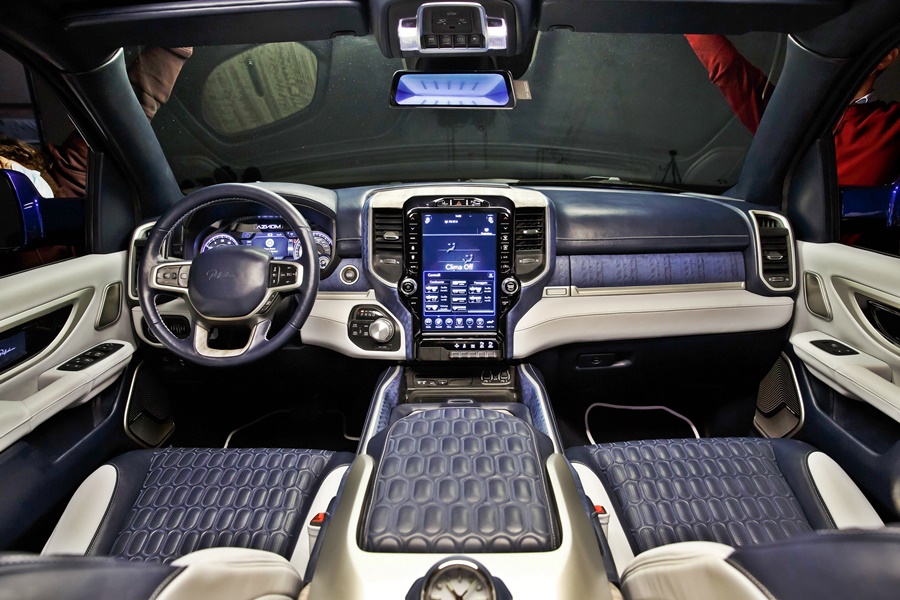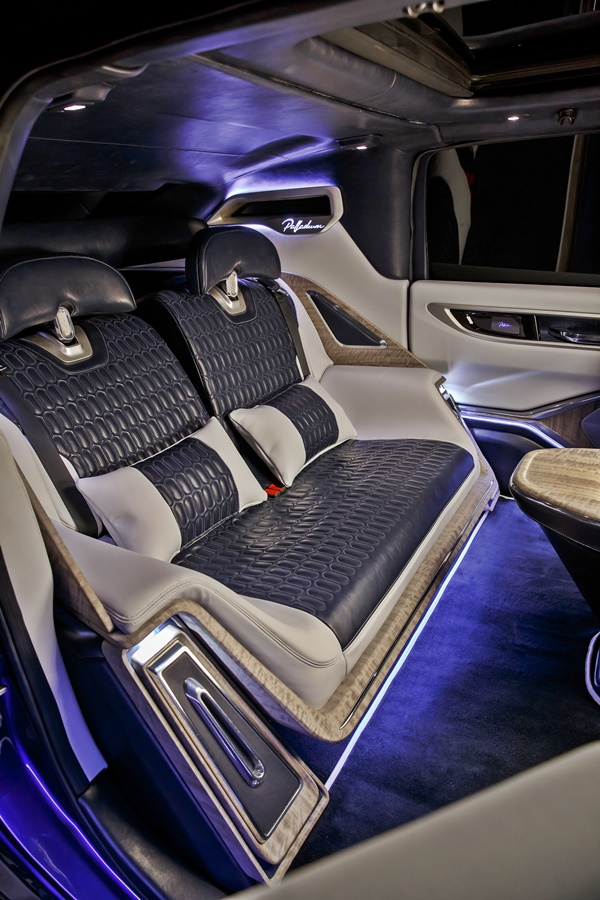 As in the very expensive limousines, there is an exclusive clock on the dashboard. Handmade from gold and palladium, it has the Palladium logo on its face. The clock can also be removed and become an elegant piece of home furniture.
Besides the  Harman/Kardon sound system, there are two Microsoft Surface X PRO and Aznom is also providing owners of the Palladium with a full set of luggage pieces, manufactured with the same leather and stitching as the limousine's interior. A notable piece is the umbrella, signed by Francesco Maglia, historic company manufacturing umbrellas in Milan since 1854.
Lister Stealth to be the fastest, most powerful British SUV (w/VIDEO)