Put that date and time in your reminders so you won't miss the 1st Hot Wheels Legends Tour Malaysia. Malaysia is the first host country in Asia to be selected as host, with Art of Speed as the host.
The Hot Wheels Legends Tour, now in its third year, is a global search for the next fan-made custom car to be made into a Hot Wheels die-cast model. The livestream of the digital tour will be on the Hot Wheels Facebook livestream (www.facebook.com/HotWheels) and will feature the winning Malaysian car.
Hot Wheels Legends Tour 2019 was an epic tour which saw more than 110,000 participants, more than 5,000 entries, 18 finalists and 1 extraordinary winner! This year, the event has gone online in view of the pandemic situation, and one of the new stops is Malaysia in search of a winner for the Hot Wheels Legends Tour.
67 entries from Malaysia
The virtual tour began on September 25 and ran till October 15, 2020 where fans submitted photos and videos of their custom builds for the chance to have their design included. The  top Malaysian entries were shortlisted and we'll know which one is selected on November 12, 2020 (that's this coming Thursday).
Similar to all Legends Tour stops, the judges will consider creativity, authenticity and garage spirit when selecting the finalists and the winner. A variety of vehicles, representing the breadth of the Hot Wheels in all aspects of car culture, are included.
According to Art of Speed, 67 entries were submitted from Malaysia. Out of all the entries, the Legends Tour judges have selected 12 top finalists. The finalist from the Hot Wheels Legends Tour Malaysia's virtual stop will join all other Legends Tour finalists at the Virtual Global Finale in Los Angeles in November for a chance to have their car immortalized as an iconic Hot Wheels diecast model. Only one lucky custom build will be immortalized as a diecast car and shared with fans across the globe.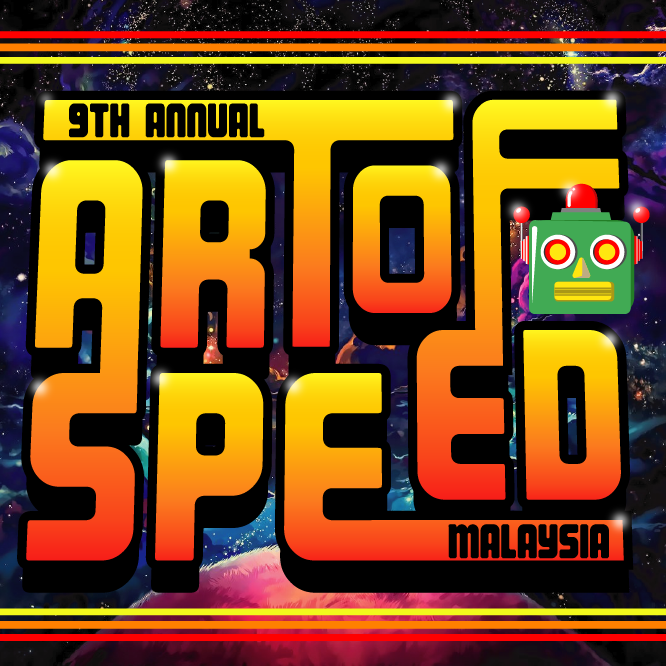 9th Annual Art of Speed Malaysia
The 9th Annual Art of Speed Malaysia will also be held at the 1 Utama New Wing in Bandar Utama, Petaling Jaya, Selangor, from December 30, 2020 to January 3, 2021. Entrance is free to the event which will be from 10:00 am to 10:00 pm on the first two days, and up to 10:30 pm on the remaining three days.
For more information about these two events, visit www.artofspeedmy.com or go to www.facebook.com/ArtOfSpeedMY.