The McLaren Senna GTR may be out of reach of most people but thanks to LEGO Technic, another segment of the public can still build one of their own. Though the CKD kit comes in 830 pieces, they won't need to invest in a factory or manufacturing licence either.
The supercar icon will soon be available and is the first McLaren model to be recreated in LEGO Technic form. It provides the ultimate thrill for sportscar lovers and motorsport fans alike looking for their next building challenge.
A different building experience
"Recreating a car that is so extreme to the core as the McLaren Senna GTR with LEGO Technic gave us an incredibly interesting challenge. This track car is not like any road car I've worked on before. It's got some unique details, like its silhouettes and the awesome rear spoiler, which differentiates the building experience from others," said Uwe Wabra, Senior Designer at LEGO Technic.
"Just like the incredible engineers at McLaren do when designing their supercars, we really pushed things to the max so the resulting model perfectly honours the art form that is the McLaren Senna GTR," he added.
Attention-getter for any desk
Suitable for anyone above the age of 10, the scaled-down replica of the Senna GTR is packed with authentic features and design details that make it equally impressive. From the V8 engine with moving pistons, beautiful aerodynamic curves, opening dihedral doors and a one-of-a-kind blue livery, the 32-cm long model will be an attention-getter on any desk it is placed or in a cupboard.
"The team responsible for the design of the McLaren Senna GTR worked incredibly closely with their design counterparts at the LEGO Group to capture the extreme looks, excitement and essence of such an incredible supercar for LEGO Technic builders," said Robert Melville, Design Director at McLaren Automotive.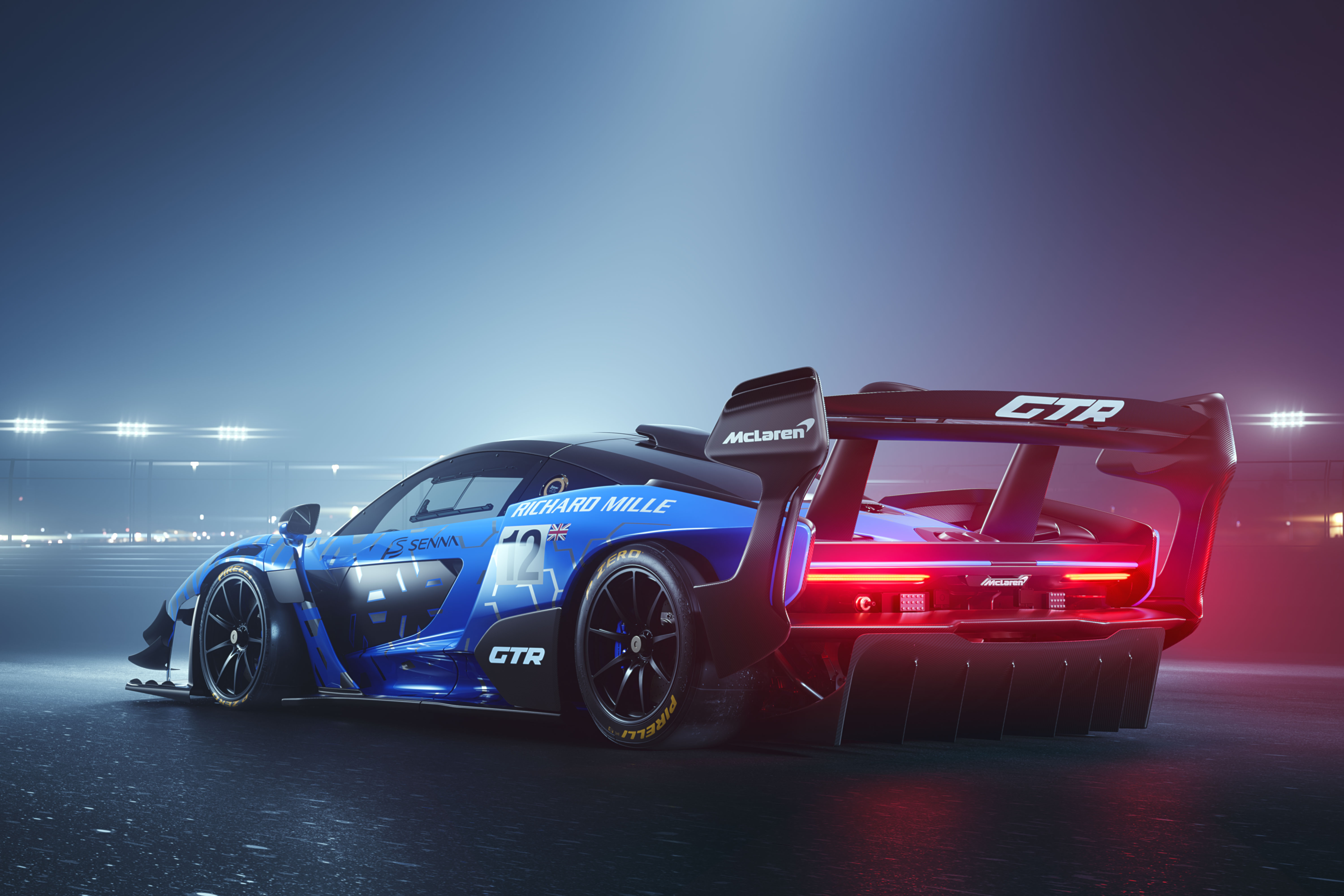 More than 75 units, less than US$1.65 million
Unfortunately, the Senna GTR by LEGO Technic will not be on sale in time for Christmas as it will be launched globally only from January 1, 2021. It can be obtained from LEGO.com for £44.99 (about RM245), excluding shipment costs and local taxes. McLaren will be building only 75 units of the Senna GTR but LEGO Technic will produce considerably more…
The LEGO Technic McLaren Senna GTR is the latest model to be released as part of the long-standing partnership that started in 2015. LEGO builders of all ages have so far been able to create such iconic supercars as the McLaren P1, the 720S in 2017 and the McLaren Senna in 2019.
McLaren celebrates 1995 victory at Le Mans with 5 exclusive Senna F1 GTRs – News and reviews on Malaysian cars, motorcycles and automotive lifestyle (piston.my)