Ever since Petron took over ExxonMobil's retail business in Malaysia, Mobil engine lubricants have dropped out of the public eye. They are still available but not at stations. Besides being sold at supermarkets and by online retailers, there are also official distributors for the lubricants which supply them to workshops as well, so you still can get products like the well known Mobil 1 from such places.
While Mobil 1, which introduced Malaysian motorists to synthetic engine oil in the mid-1980s, remains as a high-performance product, ExxonMobil Asia Pacific also offers other products to cover a broad range of motorists. The latest is the Mobil Super 3000 All-in-One Protection series, an addition to the existing Mobil Super 1000 and 2000 range in the market.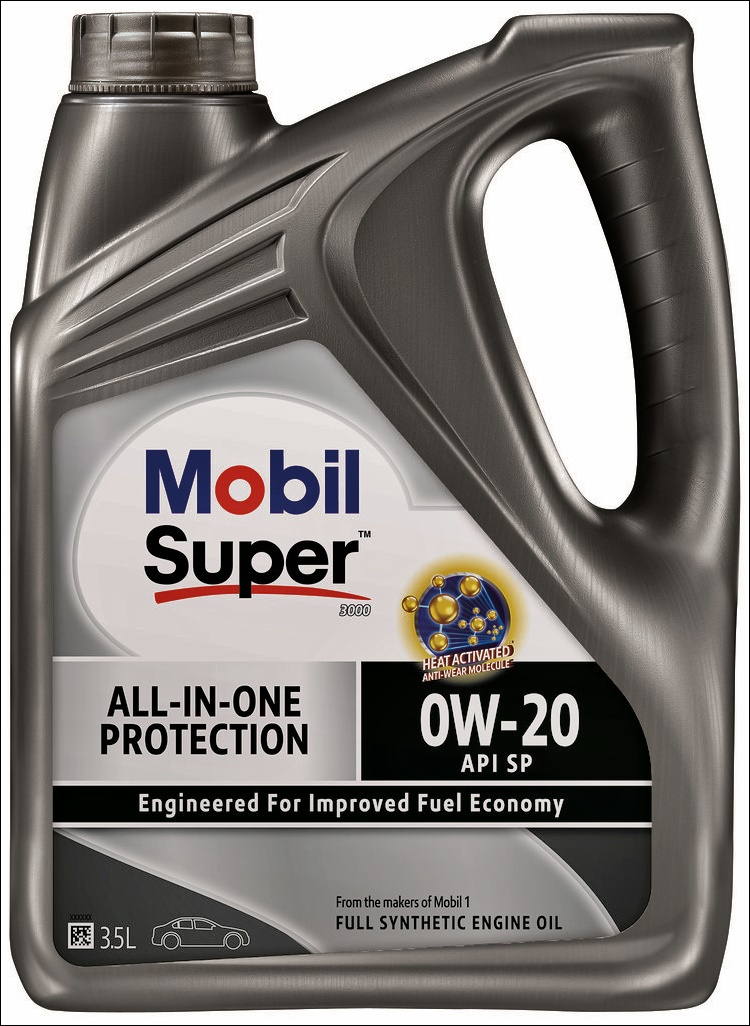 Two viscosities available
Two viscosities are available – 0W-20 (1 litre and 3.5 litre packs) for Japanese hybrid and other newer Japanese ECO petrol engines, and 5W-30 (1 litre and 4 litre packs) for most of the latest Japanese models. Official retail prices are not known but would probably be above RM200 for the larger packs.
The new Mobil product is a premium, fully synthetic oil formulated with Heat Activated Anti-Wear Molecule to protect the engine from high temperature wear while keeping the engine clean. Resisting deterioration and maintaining protection at extreme temperatures is a major strength of full synthetic oils so they are especially good for turbocharged engines.
The oil meets the latest API SP and ILSAC GF-6A SAE standards, enhancing fuel economy with its friction-reducing properties, and providing good protection as well as keeping the engine clean to enable it to run optimally.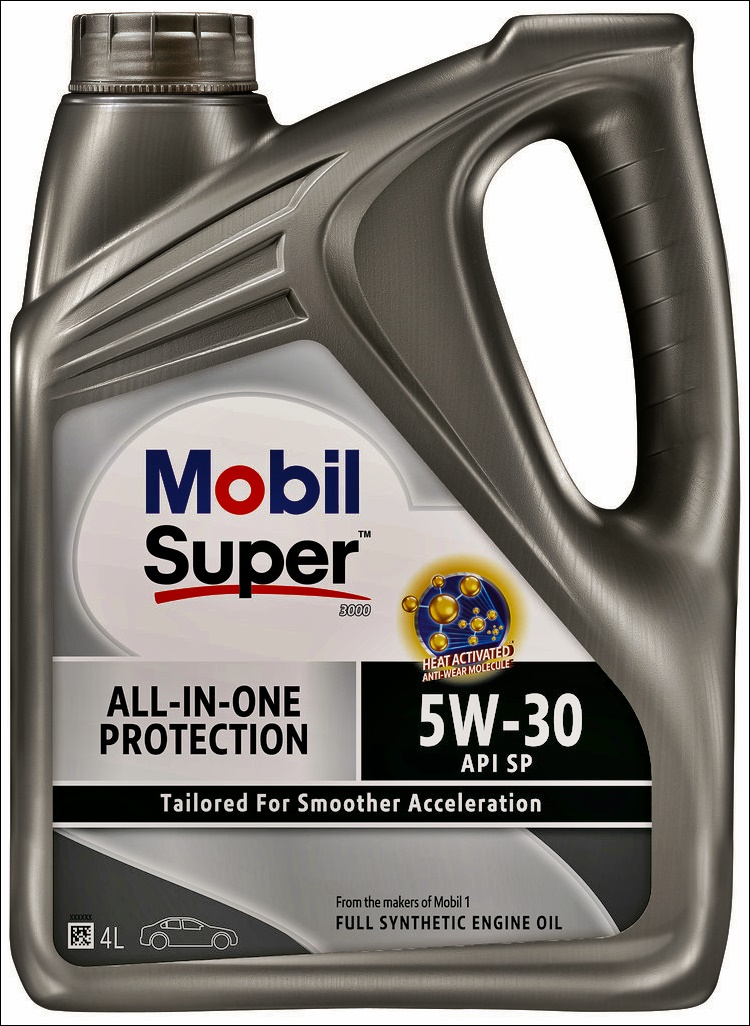 Oil change intervals
When Mobil 1 was first introduced, a very long oil change interval was mentioned as one of the benefits of synthetic oil. However, the carmakers were uncomfortable with such a recommendation which was much longer than their own intervals, so Mobil has since recommended that the recommendations in the vehicle's Owner's Manual should be followed, especially if the vehicle is under warranty.
"To drivers, Mobil Super means care: for themselves, for their families and for their vehicles. We want to inspire people to live life to the fullest while Mobil protects what they love. Our latest addition, Mobil Supe 3000 All-in-One Protection, offers the best, affordable protection for things most important to you, because we care," said Teh Sze Min, General Manager of Business Development at ExxonMobil Asia Pacific Private Limited.