Formula E, the all-electric single-seater championship series, was affected by the severity of the COVID-19 pandemic and like other motorsports events, its calendar was disrupted. Some events in its sixth season were cancelled and 6 closing rounds were held in Berlin in August.
Season 7 starts off in Santiago, Chile, and hopefully, the 14-race calendar in 12 cities around the world will not be disrupted. The FIA has granted the event World Championship status as it has met the criteria of having no less than 4 manufacturer competitors and has run races on three continents.
With a month and a half to go, some of the 12 confirmed teams are unveiling their new racing cars for the 2020/2021 season. The homologation period is extended and teams can choose to introduce a new powertrain for this coming season for a 2-year runout or continue with their current system for next season before homologating a new set-up for a single season the year after.
Jaguar Racing
Jaguar Racing has opted for a new powertrain developed in-house for its I-TYPE 5 racing car, which it will have to use for two seasons. The engineers have focussed on efficiency gains, reduced weight and lowered the centre of gravity of the powertrain. New suspension will provide greater adjustment from track to track and a more efficient invertor will improve switching speeds and performance. The state-of-the-art invertor also features 24-carat gold due to its highly conductive properties.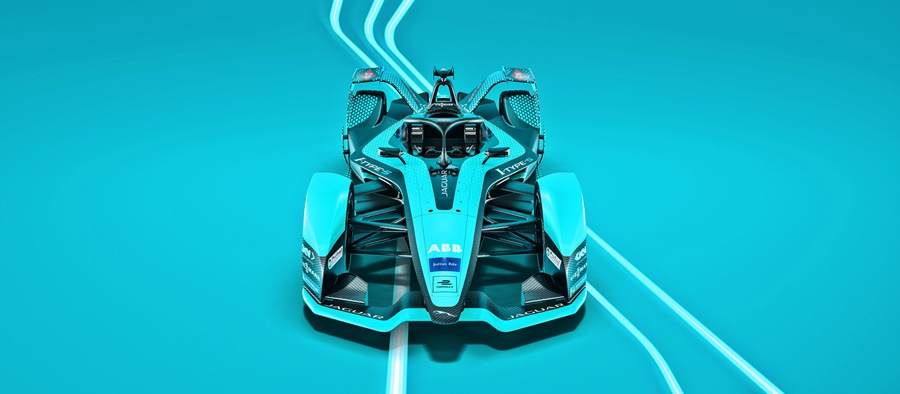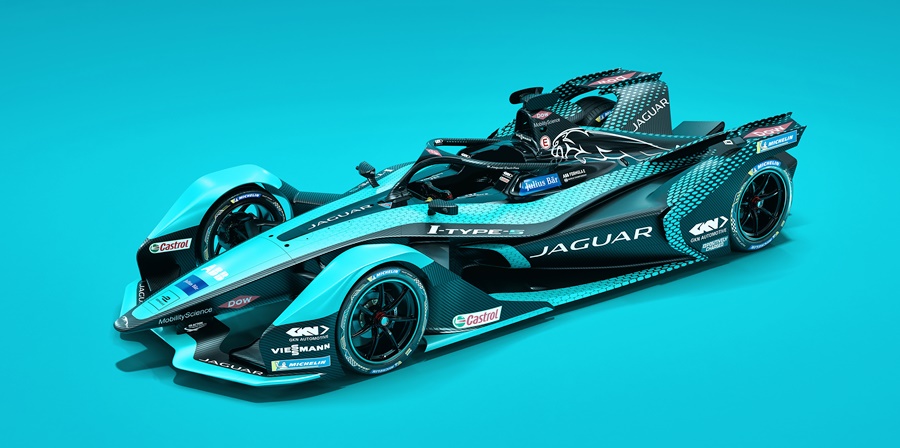 Dow, the materials science company, joins the team as an Official Partner and brings material expertise with its MobilityScience platform and its polyolefin, polyurethanes acrylic, specialty chemical and silicone technologies.
Jaguar Racing will also debut the use of new sustainable materials called TYPEFIBRE, which the car's new prototype seat is made from. It will be tested at speed in different temperatures, loads and environments around the world as part of the team's Race to Innovate mission – sharing the benefits of race technology with road cars and, in turn, Jaguar customers.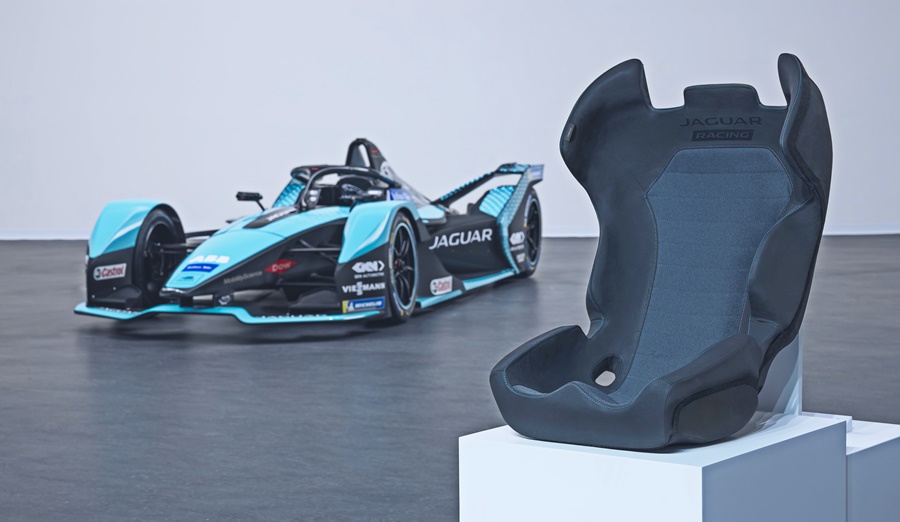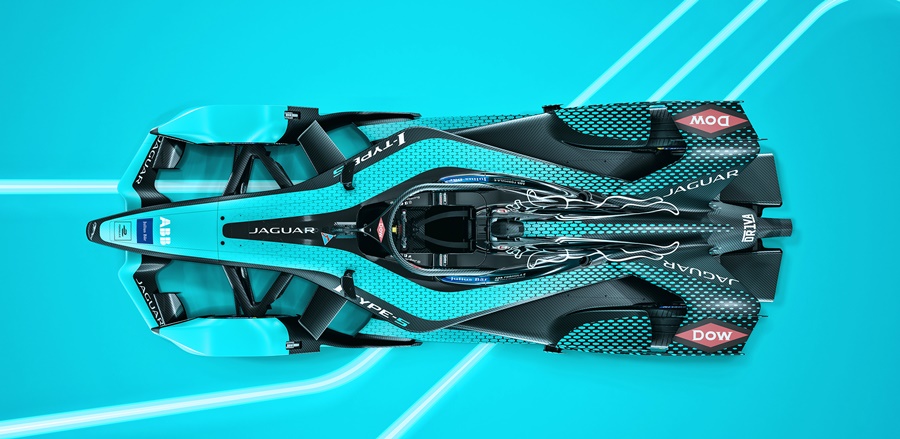 "Season Seven is a very exciting year for Jaguar Racing and for Formula E. It's the first season Formula E boasts world championship status and is Jaguar Racing's fifth season in the world's fastest-growing global motorsport. The team have worked harder than ever to create the most efficient, state-of-the-art race car and we will be pushing for points, podiums and wins," said James Barclay, Jaguar Racing Team Director.
Audi Sport ABT Schaeffler
The Audi e-tron FE07 that has been developed by Audi Sport for the new season with a new powertrain – the Audi MGU05 motor-generator unit. Developed in-house, the electric one-speed drivetrain has an internal rotor concept, external magnets, a highly efficient cooling system and 6  electrical phases.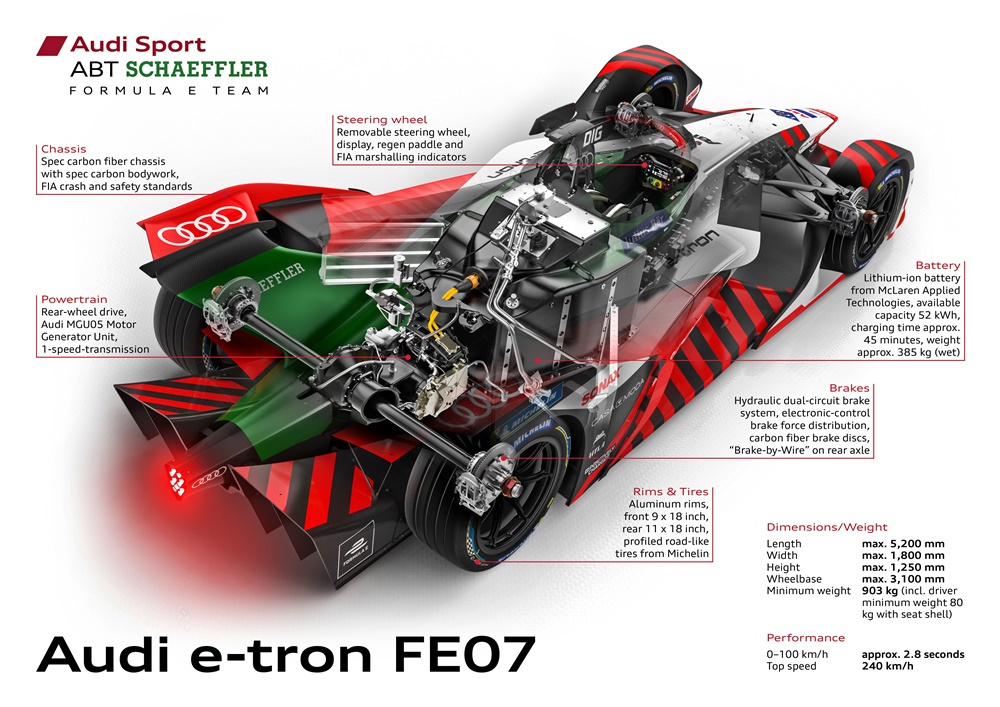 The engineers managed to save weight compared to the previous unit by using lightweight materials and intelligent integration inside the vehicle. "We were able to directly reinvest these savings in the new MGU for the benefit of enhanced efficiency. Even so, the new MGU inverter unit weighs less than 35 kgs. This was an exceptional achievement by the whole team," said Stefan Aicher, Head of Development e-Drive at Audi Sport.
"While, in recent years a continually optimized version of the powertrain – jointly developed with technology partner Schaeffler – was always used, work on the new MGU inverter unit for the coming season started from scratch. We went to the limits in all areas of this project," he revealed.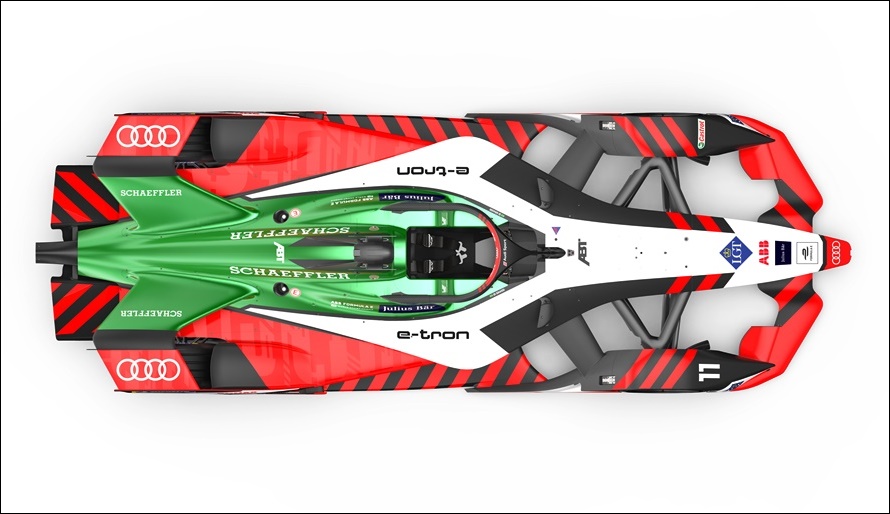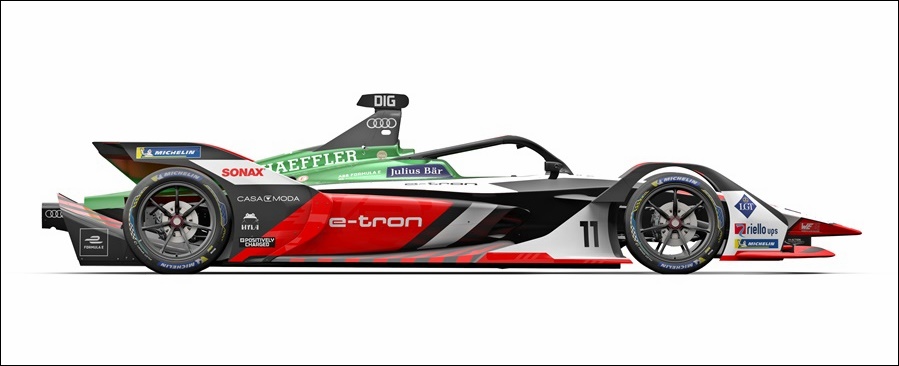 Efficiency is the key factor of success in Formula E, so reduction of energy loss within the system has been targeted to be an absolute minimum. The extensive work done on in-house test benches was a decisive factor in achieving this objective. We have achieved an overall efficiency of more than 95% for our powertrain. The new MGU inverter unit has an efficiency of even more than 97% in all relevant driving conditions," said Tristan Summerscale, Formula E Project Leader at Audi Sport.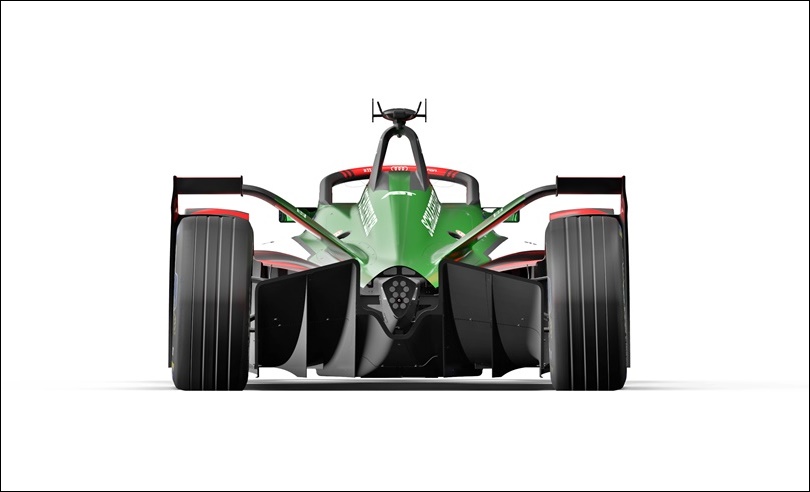 The compact size combined with high performance is particularly impressive. "If you compare our MGU with an internal combustion engine delivering a comparable power output of 250 kW, our efficiency is not only twice as high, but our weight of less than 35 kgs is also much lighter," added Summerscale. "This clearly shows what an efficient solution an electric powertrain is."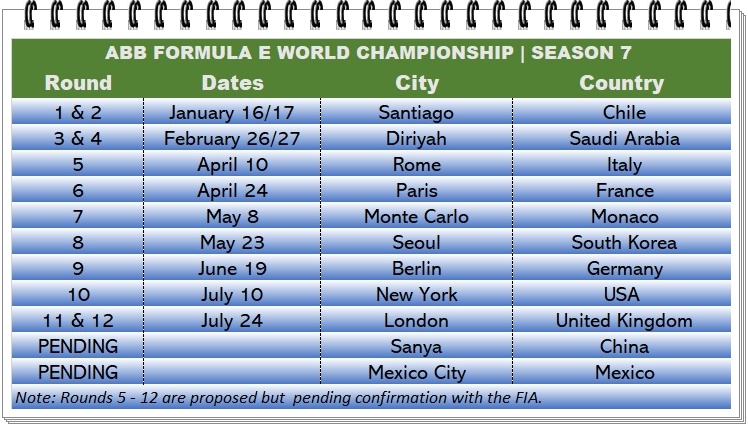 Audi Sport ABT Schaeffler and Jaguar Racing will race against 10 other teams – Envision Virgin Racing (which will also use an Audi e-tron FE07), Mercedes-Benz EQ Formula E Team, Dragon/Penske Autosport, DS Techeetah, BMW I Andretti Motorsport, NIO 333 FE Team, Nissan e-dams, ROKiT Venturi Racing, Mahindra Racing, and TAG Heuer Porsche Formula E Team.