The original Range Rover was launched in 1969 and final production took place in 1996. It has come to be known as the Classic Range Rover and can be regarded as the first premium 4×4 (the 'SUV' term didn't exist then). Well-kept units are collectors items and with the engineering having been robust, they remain capable vehicles even today.
Electrifying classic models
For those who want the Classic Range Rover, there is also a new source from Lunaz, a company in England that specialises in making electric classic cars. Lunaz has earlier 'electrified' Jaguar, Bentley and Rolls-Royce classics and now intends to also create an initial run of 50 original Range Rovers built in the 'classic era' between 1970 and 1994.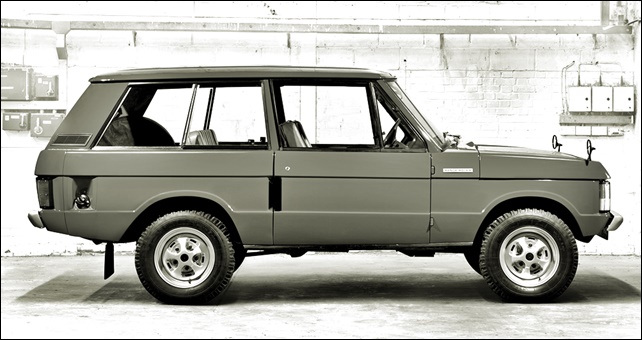 Since unveiling its electrified classics, Lunaz has received requests from customers to apply its re-engineering and restoration approach to the Range Rover. In response to this, the company has decided to offer two versions – the 'Town' and 'Country' specifications – which can be delivered in mid-2021.
The more urban expression of these cars will be presented with increased focus on rear-seat and driver comfort, reflecting their dual use as either self-driven luxury vehicles or chauffeured cars. They will be available in both standard and long wheelbase and either the classic 3-door configuration or the 4-door models.
Modern engineering, classic looks
The 'Country' specification will include a full suite of engineering, technological and design features that augment a full electric classic off-roading experience for the first time. Every vehicle Lunaz produces goes through a full bare metal restoration and re-engineering process ahead of conversion to the company's proprietary electric powertrain. This approach allows Lunaz to answer the questions of usability and reliability that detract from the experience of owning the most celebrated classic cars in the world.
The electric classic Range Rovers will include a 4-wheel drive system, updated suspension including anti-roll bars and uprated brakes. Within the cabin, the pure utility of the original interior design will be significantly elevated. The Lunaz design philosophy balances the integration of technology and usability within a classic architecture.
Design Director Jen Holloway and her team will work in close consultation with customers to tailor the car to their exact requirements. Material palettes that honour the textile interior that debuted on the original classic Range Rover will be offered as well as more traditional upholstery options with the very finest leathers and woods.
Usability is further enhanced with the inclusion of a full suite of contemporary technologies. Modern conveniences and features will include an infotainment system, air conditioning and entertainment screens integrated into the existing design scheme to ensure the spirit of the original car is maintained.
Electric vehicles have usually been expensive due to the advanced and new technologies but those that have become mainstream models have the benefit of economies of scale to push prices down. Not so with the classic electric Range Rovers by Lunaz which are expected to start at £245,000 (about RM1.33 million), ex-factory. This is the price of exclusivity and being one of 50 owners in the world.
You don't have to wait 20 years for a fully-electric Rolls-Royce