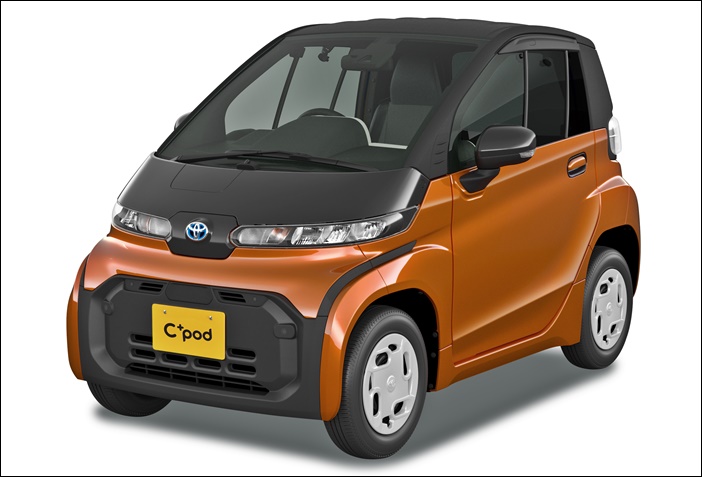 Although Toyota is well known for hybrid vehicles, which it pioneered as a mass producer, it has also been developing and selling fully electric vehicles (EVs) for many years. While it recognises that pure EVs are – which are also referred to as Battery Electric Vehicles or BEVs – are going to increase in the market, the segment is not particularly large yet. Nevertheless, the company has made plans to sell 1 million BEVs and hydrogen fuel cell vehicles (which also have electric powertrains) by 2030.
Meanwhile, it is improving a small range of BEVs and selling them in limited numbers, mainly in Japan where engineers can more easily monitor usage and investigate any issues that arise. With BEV technology as part of Toyota's future mobility roadmap, there is a need to encourage large numbers of people to adopt them and the company is progressively introducing such models.
A new mobility option
The latest one announced today is the new C+pod, a 2-seater BEV designed as a mobility option that improves per-person energy efficiency. In addition to short-distance daily use, the C+pod is also aimed at corporate users visiting customers on a regular basis, and at users in urban or mountainous communities needing safe, unrestricted, and environmentally-friendly transportation options.
The C+pod is 2.5 metres long and 1.3 metres wide so it is a compact vehicle and can turn within a tight radius of 3.9 metres. It's therefore ideal for urban use and require minimum steering wheel operation when parking.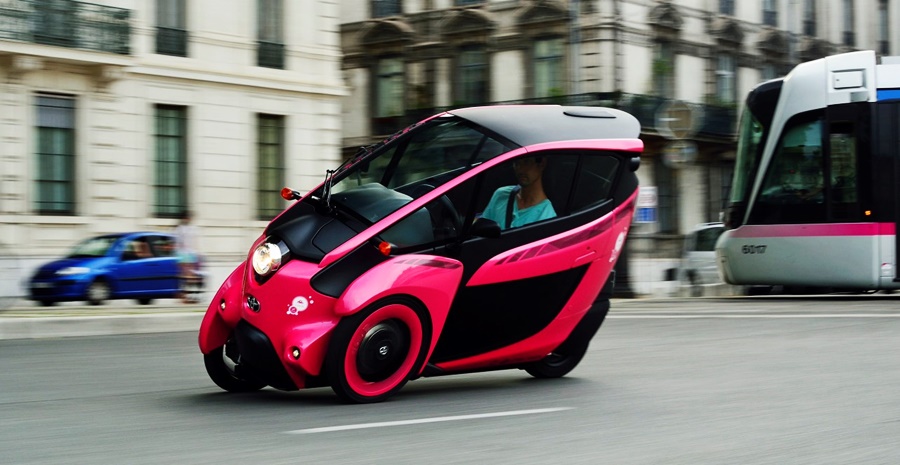 The under-floor location of the lithium-ion battery in front of the seat creates a flat, low-floor package that minimizes steps. The motor is positioned in the rear of the vehicle while the independent suspension system absorbs irregularities in the road surface and maintain stable movement.
Lightweight body with 150-km range
The motor can generate up to 9.2 kW with 56 Nm of torque, which is sufficient to give the lightweight 690-kg vehicle good performance. Factory tests using industry test cycles have achieved  cruising range of up to 150 kms which would be adequate for daily use.
The C+pod can be charged at home or in public areas and in Japan, there are around 15,000 stations nationwide, all of which will be marked on the navigation system. Depending on the charging method used, an empty lithium-ion battery pack can be fully recharged between 5 and 15 hours.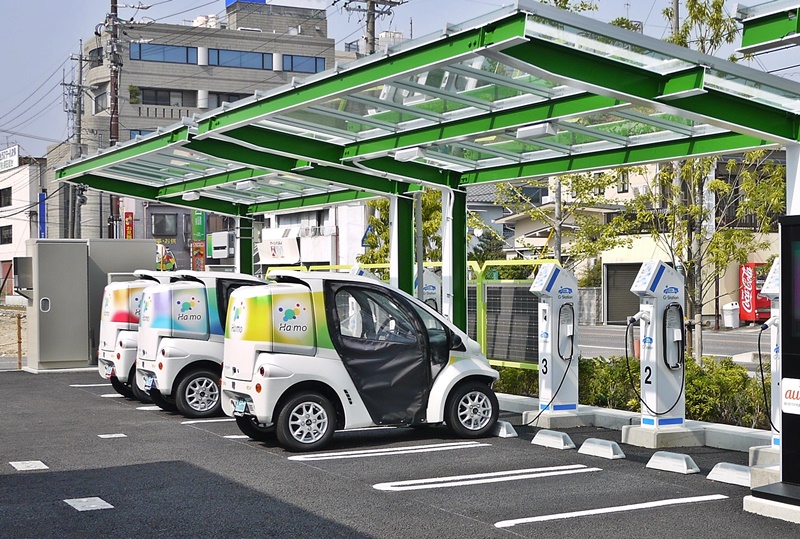 Mobile power supply capability
The C+pod includes an external power supply system of up to 1,500W as standard for use during power outages and natural disasters. In addition to use through the accessory power outlet near the passenger's feet, the optional vehicle power connector can be plugged into the standard charging inlet at the front of the car for use as an external power supply socket, which can supply power for up to about 10 hours.
The 1100-mm wide cabin provides a simple space for two adults to sit side-by-side. Positioned above a white centre tray, the instrument panel features meters and other functional equipment. The contrast with the black tones of the interior creates a feeling of spaciousness.
Toyota has made sure the C+pod has safety features to protect the occupants even though its body is compact and has plastic panels in some areas. Its structure efficiently disperses and absorbs impact energy across multiple components during frontal, side or rear impacts. Injuries to pedestrians are also reduced during a collision with the vehicle, thanks to the design of the front end elements.
The C+pod will be sold only in Japan and customers can choose from two grades, priced from 1,650,000 yen (about RM65,000).
First look at the hydrogen fuel cell powertrain being developed by BMW and Toyota