Some manufacturers provide it as a standard item, or their distributors/dealers will take the initiative and throw it in. The item referred to is the First Aid Kit and while it is not offered in every car in Malaysia, it is something which has been mandatory for passenger cars sold in Germany since 1970.
Although the requirement began 50 years ago, first aid kits were already being provided in cars as far back as the 1920s, the various medical items stored in a special pouch or container. In time, the items were standardised with the typical ones needed to treat minor injuries.
It was an amendment to Article 35h of the German Road Traffic Licensing Regulation in 1969 which made it compulsory for a newly registered vehicle from 1970 onwards to have a first aid kit on board at all times. It had already been mandatory for buses and coaches to carry a first aid kit since August 1960.
Eventually, the regulation was extended to all vehicles, not just newly registered ones. Since January 1972, all vehicles in Germany have had to carry a first aid kit. Similar rules apply in many European countries today.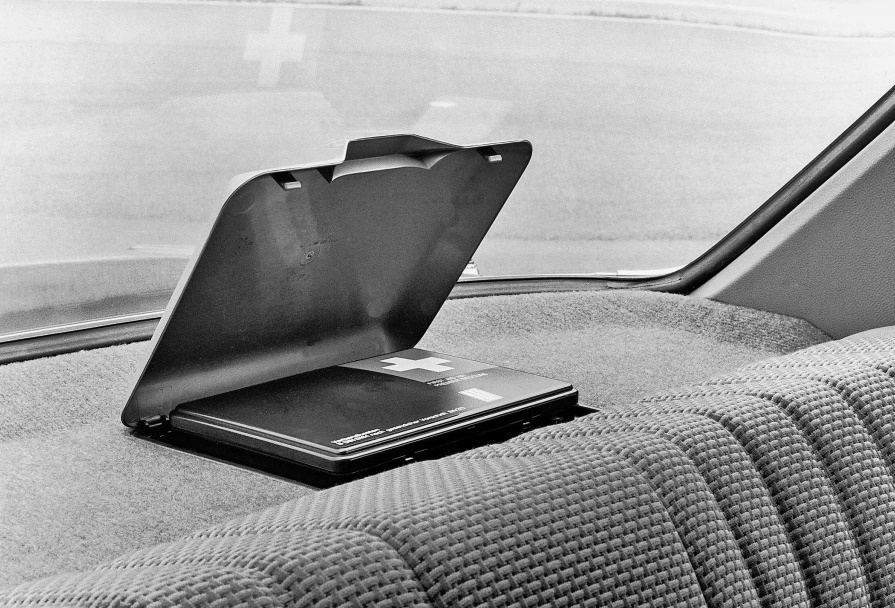 Inspected regularly by law
In Germany, the first aid kits in the vehicle are also checked as part of the statutory inspection. According to the TUV Rheinland testing authority, this became mandatory in January 1971. However, it appears that there was a lapse of attention to this detail for several years, and since 2012, the regulation has been given firm attention.
And it is not just checking whether there is a first aid kit but the inspectors also take a close look at whether it is complete. Furthermore, they also inspect materials' expiry dates so owners must also be attentive to this aspect. While things like a scissors may not have an expiry date, some disinfectants and liquids may only last for a certain period and will need to be replaced.
The early first aid kits were kept in sturdy metal boxes but over time, soft pouches made of durable material came to be used. Plastic containers are also used as they can be shaped in any form, perhaps to suit a space in the boot more neatly. The individual items usually have their own packaging to protect them until they need to be used.
Knowing how to give first aid
First aid kits won't be really effective unless their contents are used properly. For this reason, it is important for drivers to know how to give first aid. As of 1970, the German Road Traffic Licensing Regulation made sure this was the case by also making a first aid course mandatory for those getting a driving licence. Successful completion of the course is proven by a certificate of 'induction to emergency measures at the scene of an accident', which is generally issued by large aid organisations which offer such courses.
While not directly related to the subject of first aid kits, the horrific accident which Romain Grosjean had at the Bahrain F1 Grand Prix in late November underlines the significance of having medical aid quickly on site. The arrival of the high-speed Mercedes-AMG F1 Medical Car within seconds of the accident and quick initiation of first aid measures by the trained crew likely saved the racing driver's life.
So if your vehicle comes with a first aid kit, be sure you know how to use it as you might one day save a life. If there is no such kit, perhaps you could consider getting one (they are available at pharmacies) to keep in the boot or glovebox.
Enhanced insurance and takaful packages from Mercedes-Benz Services Malaysia