NIO Inc., a global smart electric vehicle company founded in November 2014, is still pretty much unknown although it has generated some news for itself in various way. In 2015, the NIO Formula E team won the inaugural Formula E Drivers' Championship and in 2016, it launched the EP9, one of the world's fastest electric vehicles. The EP9 broke lap records and the world's autonomous driving records at Nurburgring Nordschleife.
In 2017, NIO unveiled a concept car called EVE and a year later, it began deliveries of the ES8, a 7-seater high-performance electric flagship SUV, in China. Since then, it has also added the ES6, a 5-seater electric SUV to its range as well as the EC6 electric Coupe SUV and ES8 premium electric SUV.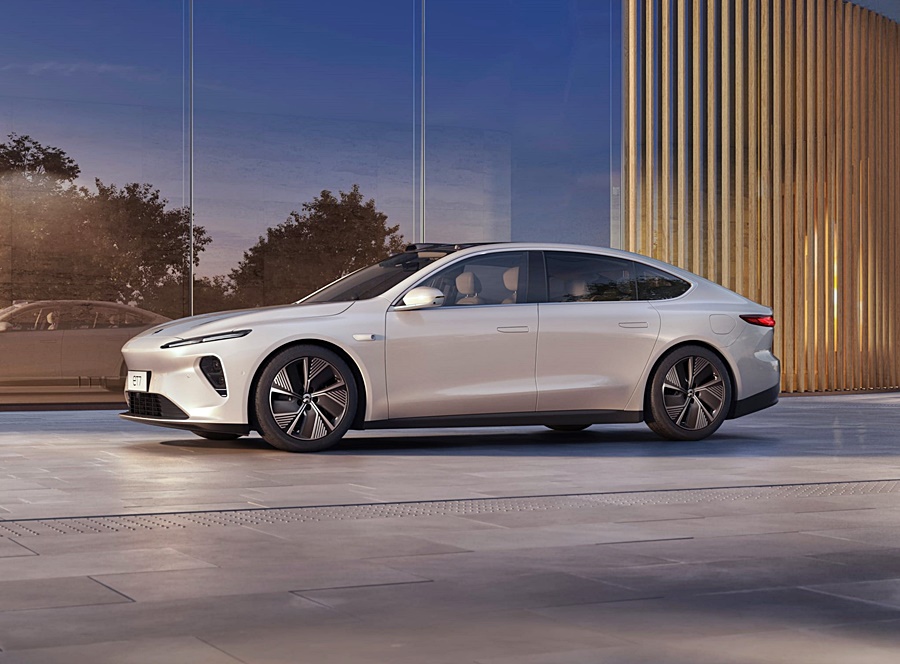 Autonomous driving capability
This year, it has started off with the launch of the ET7, an electric flagship sedan, its first model with autonomous driving capability. The ET7 features NIO's latest NAD (NIO Autonomous Driving) technology based on NIO Aquila Super Sensing and NIO Adam Super Computer. NAD is said to provide safer and more relaxing autonomous driving.
The NAD full stack autonomous driving capability includes perception algorithms, localisation, control strategy and platform software. NIO Aquila Super Sensing features 33 high-performance sensing units, including 11 8MP high-resolution cameras, one ultralong-range high-resolution LiDAR, 5-millimetre wave radars, 12 ultrasonic sensors, two high-precision positioning units, V2X and ADMS.
Aquila can generate 8GB data per second, while NIO Adam features 4 Nvidia Orin SoCs with a total computing power of 1,016 TOPS. All these elements and computing capabilities are necessary for autonomous motoring.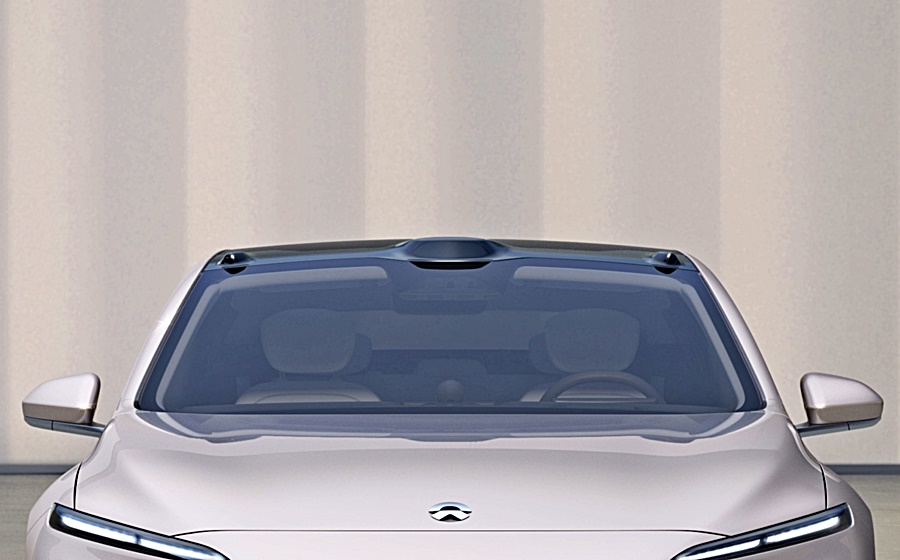 Integrated sensors
The 5098 mm long ET7 breaks the norm by integrating high-performance sensors naturally into the body. Inside, it has an interpretation of the 'second living room' concept. This provides a refined and cozy mobile living space. Frameless soft-closing doors make for easy and quite entry and exit.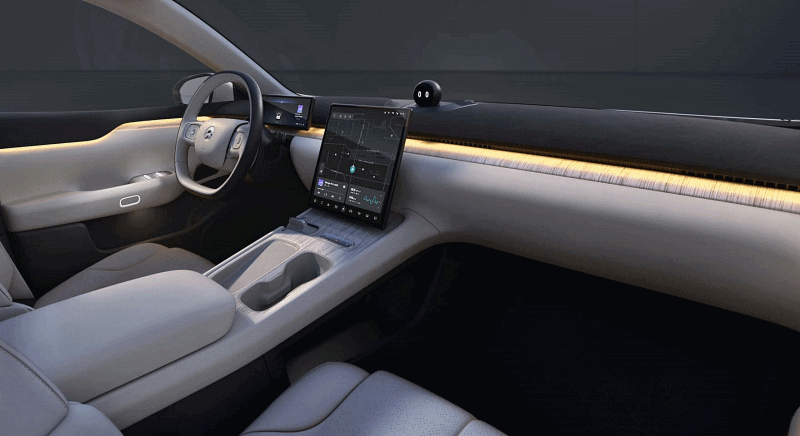 First application of renewable rattan 
The ET7 also marks the first application of Karuun renewable rattan on a production model for a green and natural experience. The standard massage seats with heating and ventilation offer a reassuring and comfortable experience for every passenger.
NIO's interior designers have already moved to a second-generation smart cockpit for the ET7. This has enhanced mobile connectivity and communication capability enabled by the third Generation Qualcomm Snapdragon Automotive Cockpit Platform.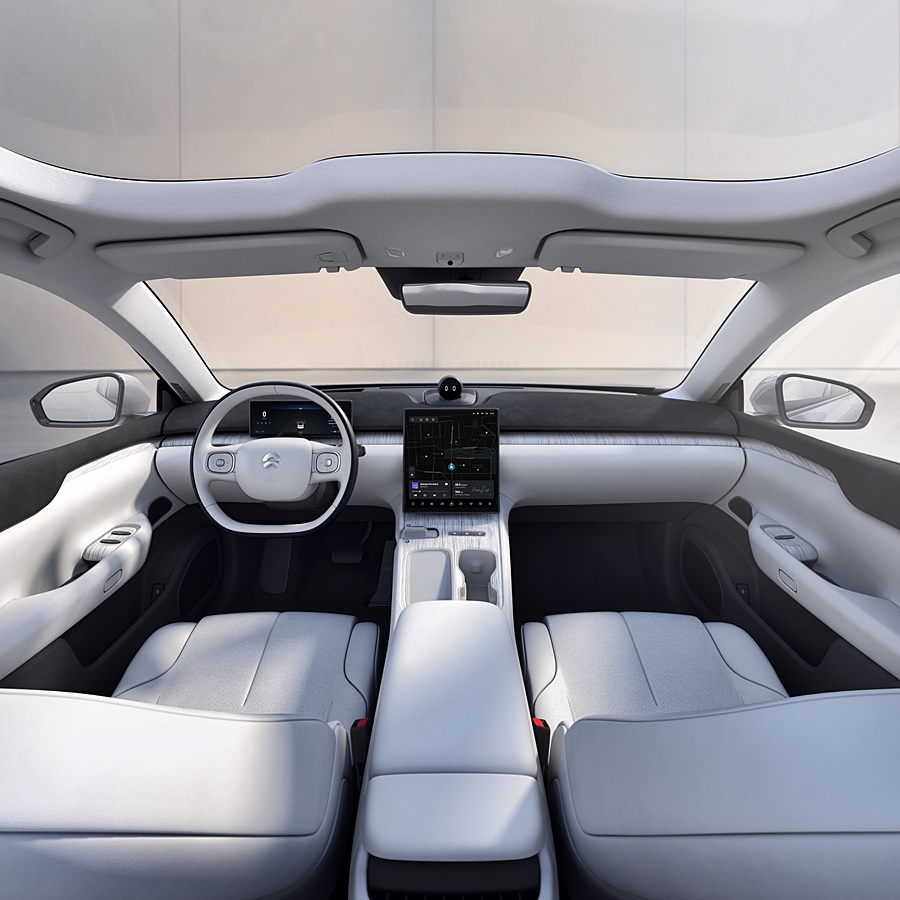 The new 12.8-inch AMOLED centre display has greatly improved resolution and contrast, while NOMI, the world's first in-car AI system, continues to evolve. The 7.1.4 immersive sound system has no less than 23 speakers and 1,000W total output.
0 to 100 km/h in 3.9 seconds
Powering the ET7 is a 180-kW electric motor in the front and a 300-kW induction motor at the rear. The combined output is rated at 480 kW with peak torque at 850 Nm. This gives a claimed 0 to 100 km/h time of 3.9 seconds while braking from 100 km/h is claimed to be within 33.5 metres.
With a drag coefficient of 0.23 Cd and the application of the second-generation high efficiency electric drive platform with silicon carbide power module, the energy efficiency is further improved. The 70-kWh battery pack has enough energy for a claimed range of over 500 kms; customers can also opt for a 100-kWh battery pack to extend this range to over 700 kms. Additionally, NIO will offer a new 150-kWh battery pack which will stretch the range to over 1,000 kms.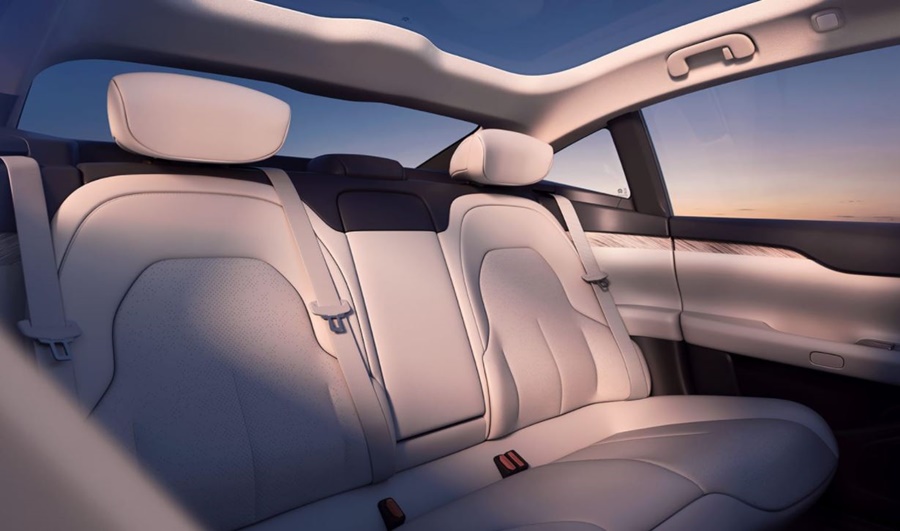 The ET7 is designed to be able to achieve 5 stars in both China and Euro NCAP assessments. Its body structure, featuring an ultra high strength steel aluminium hybrid body, has high torsional stiffness.
In China, the ET7 has a pre-subsidy price starting from RMB 448,000 (about RM280,000). Deliveries are expected to start during the first quarter of 2022.