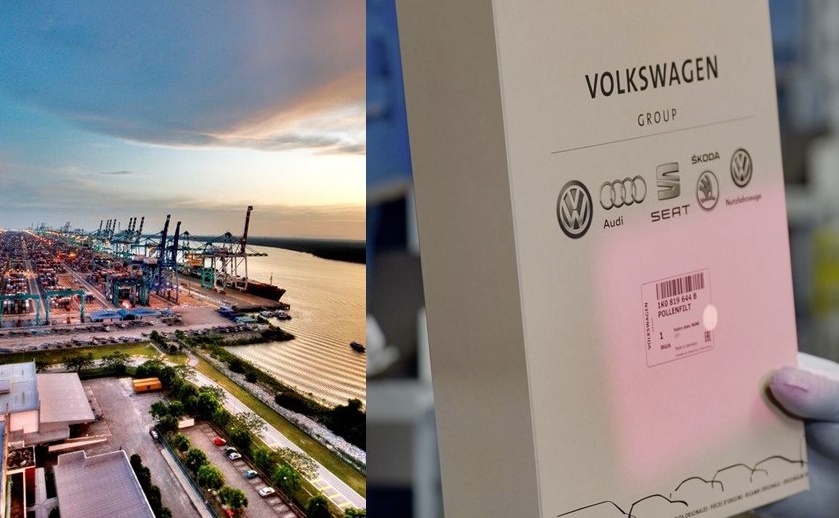 Almost 5 years ago, Volkswagen AG moved its regional aftersales centre from Singapore to Malaysia, opening a new facility at the Port of Tanjung Pelepas (PTP), a free trade area in Johor. It was the second major carmaker after BMW AG to use PTP as a regional facility for Asian markets. However, BMW, which had moved its facility from Sembawang in Singapore to PTP in 2003, shifted to an industrial zone next to Senai Airport in 2017.
Parts for four brands
Volkswagen's facility would eventually serve 21 markets in the Asia-Pacific region, storing tens of thousands of parts for the Volkswagen, Audi, Skoda and Volkswagen commercial vehicle brands of the German group. The idea of having a warehouse in Malaysia is to speed up deliveries of parts to distributors in Asia. By keeping parts in a strategic location, delivery times can be shortened compared to having them come all the way from Europe.

Enlarged facility
With its business continuing to grow in Asia, Volkswagen must see a need to stock more parts and has set up a new Regional Parts Distribution Centre in PTP with a larger area of 50,000 square metres.
The new and larger facility, with direct port connectivity, offers up to 15% improved distribution and process efficiency. It is customised to Volkswagen Group's requirements, where storage systems like semi-automated paternoster and vertical narrow aisle are built for better warehouse space and process optimisation.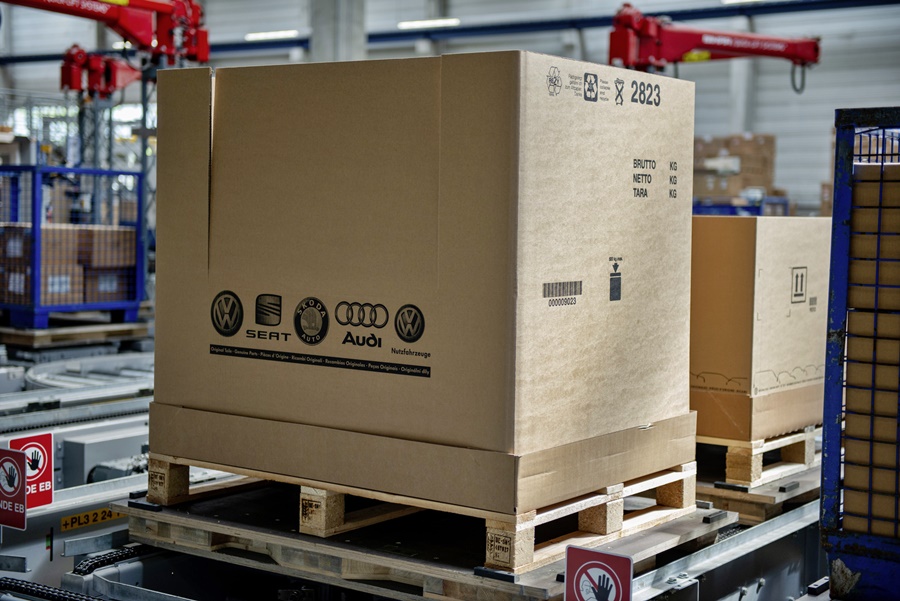 Improving parts delivery in the region
"Our new Parts Distribution Centre in Malaysia undoubtedly strengthens Volkswagen Group's global aftersales supply chain, a key milestone in providing improved genuine parts delivery to our customers in Asia Pacific," said Roman Havlasek, Head of Volkswagen Group's After Sales.
"Malaysia offers a central and well-connected location which perfectly suits our plans to expand our foothold in the region," added Head of Volkswagen Group Sales, Dr Christian Dahlheim.
"Our electric product range already consists of very attractive models like the Volkswagen ID.3 and ID.4 as well as the Audi e-tron that is fast growing. Besides vehicles, a strong aftersales performance is key for customer satisfaction," he said.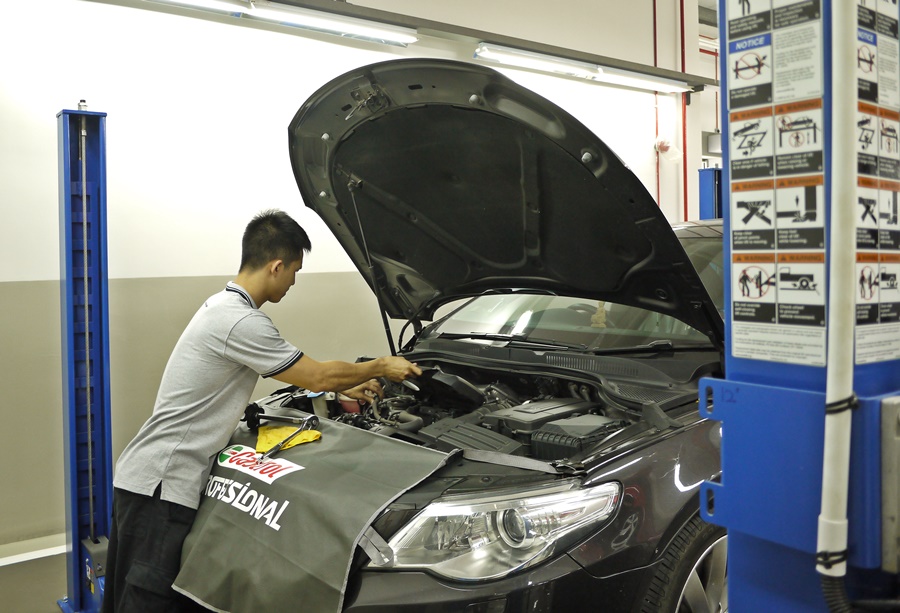 Contrary to what some parties in Malaysia suggest, this is not a factory making automotive parts. It is only a storage facility for completed parts shipped from Europe and then despatched to various markets.
Parts from the Regional Parts Distribution Centre will be shipped to distributors in the various markets by air or sea, or in the case of Malaysia and Singapore, by road. For the Malaysian market, Volkswagen has a Parts Hub in Shah Alam, Selangor, to serve the market. It has been in operation since 2016, initially getting parts from the regional centre in Singapore and then PTP in Johor.
It is unlikely that the facility at PTP serves the assembly plant in Pahang which makes Volkswagens for the Malaysian market. That plant, within the HICOM Automotive Manufacturers (Malaysia) Sdn. Bhd. complex in Pekan, would receive the CKD (completely knocked-down) packs of parts from Port Klang. Genuine parts come from the master depot in Kassel while CKD packs are prepared at Wolfsburg in Germany.
Volkswagen Passenger Cars Malaysia introduces additional online aftersales services