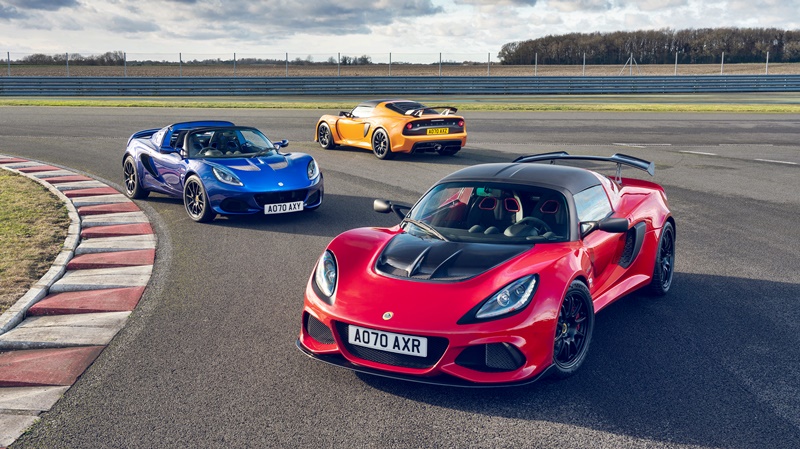 2021 marks the end of an era for Lotus Cars, with production of the iconic Elise and the genre-creating Exige ending after 25 and 21 years, respectively. In honour of these two legendary models, the British carmaker has announced a range of five Final Edition models with enhanced performance, greater standard specification and – in true Lotus style – light weight.
To be built in limited numbers, these cars are the ultimate versions of the Elise and Exige, the pinnacle of technical development to showcase more than two decades of engineering excellence.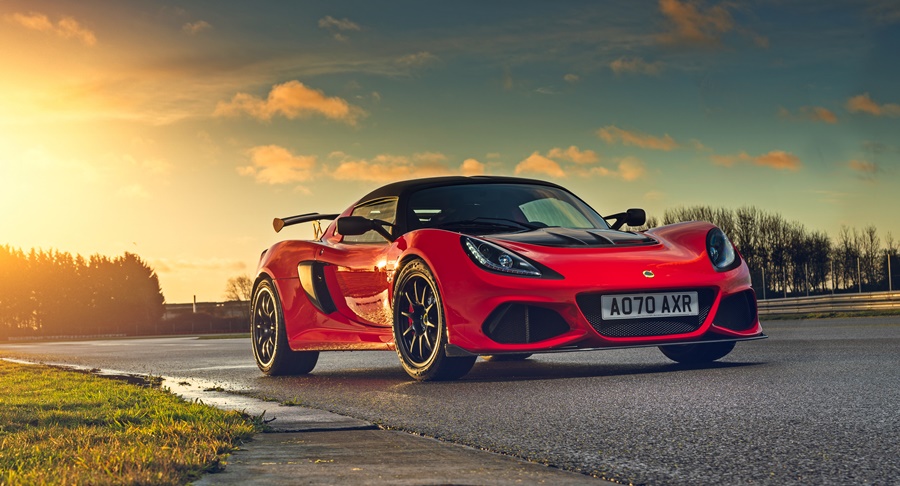 A slice of history with 5 variants
Five new variants – two Elise and three Exige – have been created and Lotus is anticipating high demand from global markets as customers rush to buy a slice of history. They are available with unique paint colours, new exterior decals, new wheel finishes, new trim and Final Edition badging.
The improvements continue under the skin, a fact reflected in new names which reveal higher power outputs on three of the five – the Elise Sport 240, Elise Cup 250, Exige Sport 390, Exige Sport 420 and Exige Cup 430.

Lotus Elise Final Edition
The Elise is a truly iconic Lotus and 2021 would be its 25th year of production. The Final Edition cars retain all the core values and features that have made the Elise such an iconic car – a small, light and agile two-seater powered by a supercharged and chargecooled 1.8-litre, 4-cylinder mid-mounted engine.
As standard, both cars receive the most extensive list of interior and exterior features ever. The biggest change is the all-new TFT digital dashboard with the choice of two screens, one with a conventional set of dials and the other a race car-style with digital speed read-out and an engine speed bar.
The Elise Sport 240 Final Edition gains an extra 23 bhp from a revised calibration and so replaces the Sport 220. Delivering 240 bhp/244 Nm, the engine has been tuned to provide stunning real-world performance and class-leading efficiency.
The car comes with 10-spoke Anthracite lightweight forged alloy wheels as standard (6J x 16 front and 8J x 17 rear). They're 0.5 kg lighter than the wheels on the Elise Sport 220 and shod with Yokohama V105 tyres.
Further weight savings can be achieved with an extensive range of optional carbonfibre panels, including sill covers and engine cover, lithium-ion battery plus a lightweight polycarbonate rear window. With all the lightweight options chosen, the mass of the Elise Sport 240 reduces further from 922 kgs to 898 kgs.
Key to the Elise Cup 250's performance are its aerodynamics and downforce linked to its power and light weight. With aerodynamically optimised components such as the front splitter, rear wing, rear diffuser and side floor extension, this Final Edition car produces 66 kgs of downforce at 160 km/h.
The extensive list of standard equipment includes Bilstein sport dampers and adjustable anti-roll bars, to help maximise the aerodynamic downforce available and boost grip whilst maintaining the legendary Elise handling. Also fitted as standard is a lightweight lithium-ion battery and polycarbonate rear window.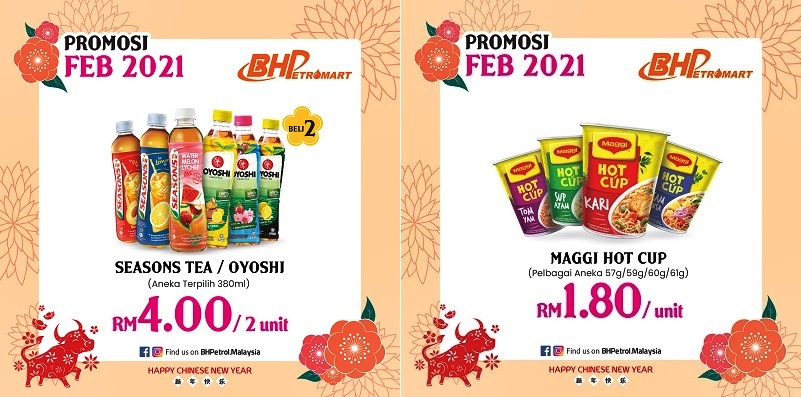 Visit www.bhpetrol.com.my to know more about promotions at BHpetromart.
Lotus Exige Final Edition
The Exige range is celebrated in its final year of production with three models – the Exige Sport 390, Exige Sport 420 and Exige Cup 430. Like the Elise, new equipment for this final year of production includes unique paint choices, new decals and two new wheel finishes. All versions of the Exige also come with the TFT digital dashboard, Final Edition build plaque, new steering wheel, plus new seat trim and stitch patterns.
All models are powered by a 3.5-litre supercharged V6 with a baffled sump, mounted in a lightweight and rigid chassis that provides thrilling acceleration and instant response. Pure unassisted steering offers exquisite feedback and vivid communication at all speeds.
The Exige benefits from a bespoke version of Lotus' pioneering bonded aluminium chassis, a unique rear subframe and forged aluminium double wishbone suspension at the rear.
The Exige Sport 420 Final Edition gains an extra 10 bhp, with 420 bhp/427 Nm output. With its light weight of 1,110 kgs, the supercharged and chargecooled V6 engine coupled with a flat torque curve and maximum power available to maximum revs, the Exige is regarded as the most complete driving car of its class.
When production of the Elise, Exige and Evora end later this year, the final combined production total will be in the region of 55,000 cars. Together, they account for more than half of Lotus' total road car production since the first Lotus in 1948.