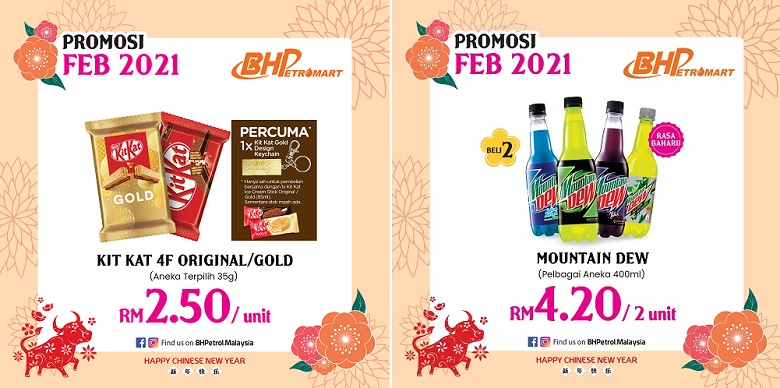 Hyundai Motorsport is electrifying its activities in 2021 by entering the inaugural all-electric touring car championship PURE ETCR which will commence later this year. PURE ETCR will set the benchmark for electric racing around the world and for Hyundai, being involved marks the latest step in the company's quest to make motorsport greener.
Hyundai Motorsport's entry in PURE ETCR will be its new all-electric high-performance touring car, the Veloster N ETCR. The racing car has been developed at its headquarters in Germany. Like the i30 N TCR and i20 N Rally2, it is based on a highly-modified version of another Hyundai N car, the North American Veloster N model.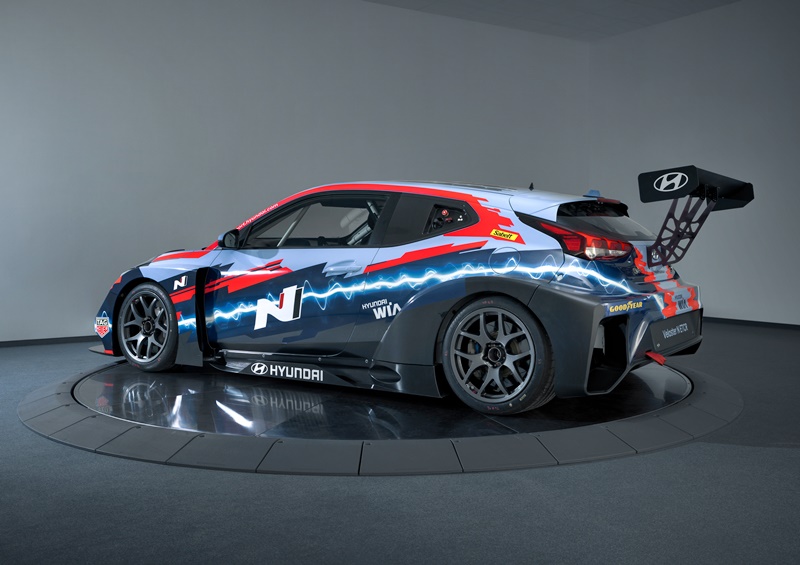 Development program since 2019
Testing on the Veloster N ETCR began with a prototype design as far back as September 2019. Although 2020 saw restrictions in movements and activities due to the COVID-19 pandemic, the Hyundai Motorsport team continued its work throughout the year.
The zero-emission, rear-wheel drive touring car with mid-mounted motors is designed specifically for ETCR regulations. Equipped with a 798V battery pack from Williams Advanced Engineering located in the floor of the car and a double-wishbone rear suspension, the chassis is radically different from any previous Hyundai Motorsport project.
The Veloster N ETCR's powertrain uses 4 motors – two per wheel – which are connected to a single gear ratio gearbox. Total peak power output is 500 kW (equivalent to 680 ps) with a continuous power flow of up to 300 kW available during racing.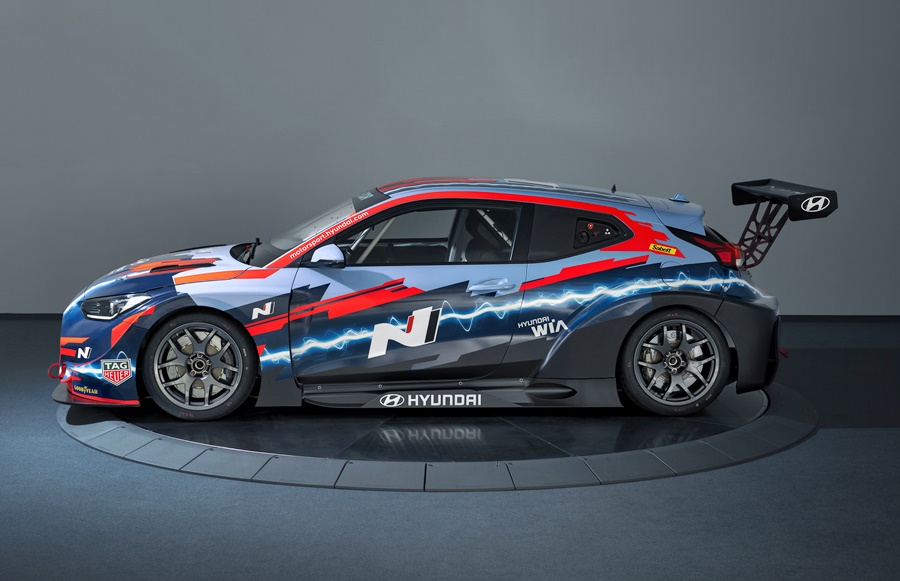 Hyundai's motorsport heritage
Despite being a relatively fresh player in motorsports, Hyundai has been steadily increasing its presence after 8 years. Its initial focus was on the World Rally Championship (WRC), which it developed the i20 WRC for. After 5 successful seasons, the team won the WRC the first time in 2019. This feat was successfully repeated last year, as Hyundai strengthened its reputation in global motorsport. After a successful foray into WRC, Hyundai Motorsport entered the world of circuit racing in 2018 with the i30 N TCR.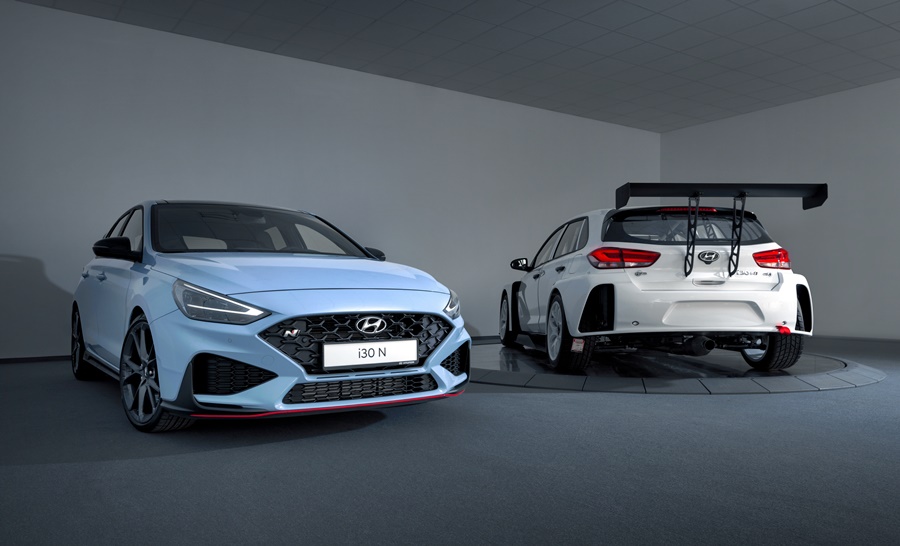 While competing in the WRC and TCR with models based on road-going cars, Hyundai constantly  tests new technologies on the track, in the extreme conditions of racing. This approach has a direct impact on the company's future N production models through knowledge transfer. For example, the company's latest racetrack-capable hot hatch, the all-new i20 N, is directly influenced by the i20 WRC car.
Hydrogen generator for recharing cars
Alongside its electrification strategy, Hyundai has also used its leadership in fuel cell technology to develop its hydrogen generator. This generator will be able to charge electric cars through converting green hydrogen into charging power.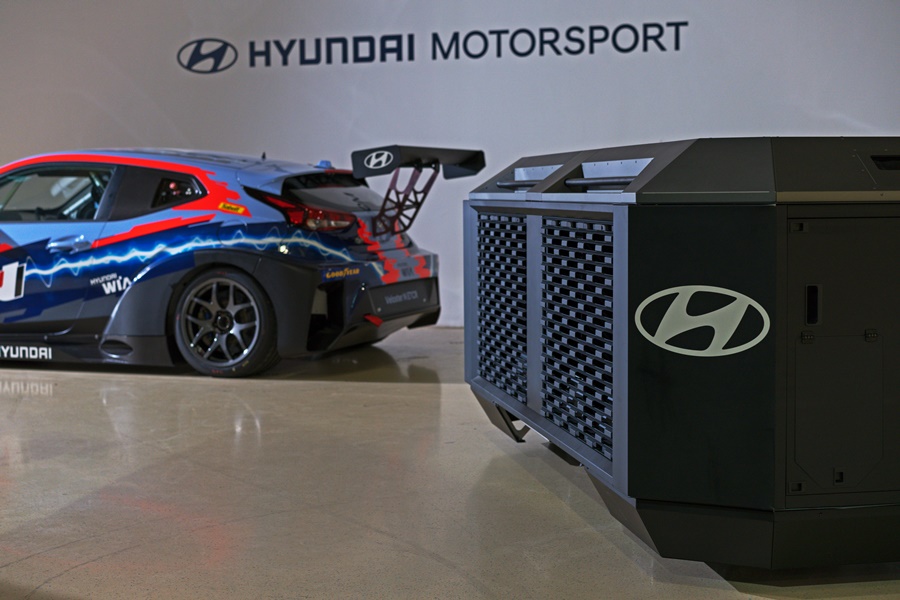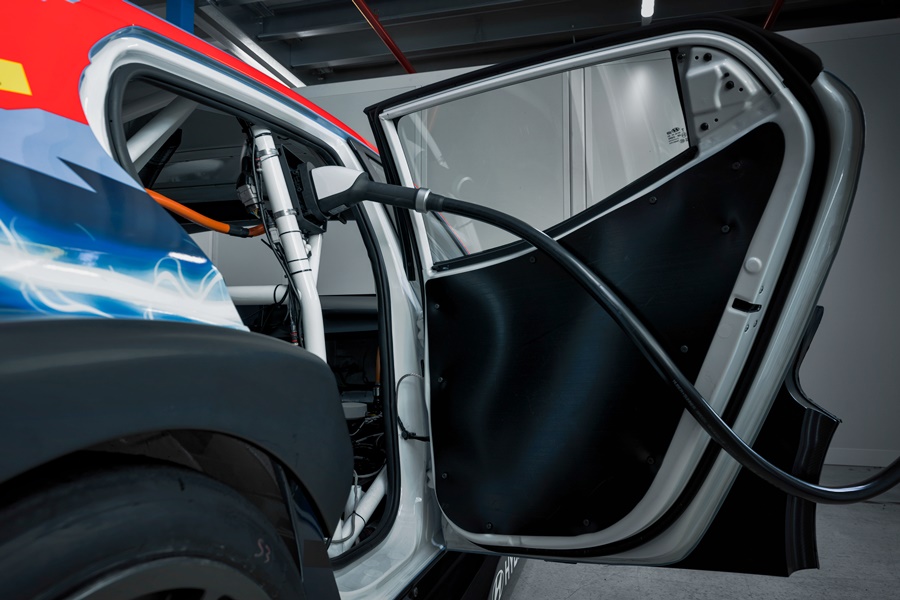 For Hyundai, motorsport is a field in which the company can experiment with new technologies, which can then inform the development of its production cars. Knowledge transfer between Hyundai Motorsport and the Hyundai N brand has proved fruitful so far, with success in both the WRC and TCR championships as well as well-received road cars like the all-new i20 N.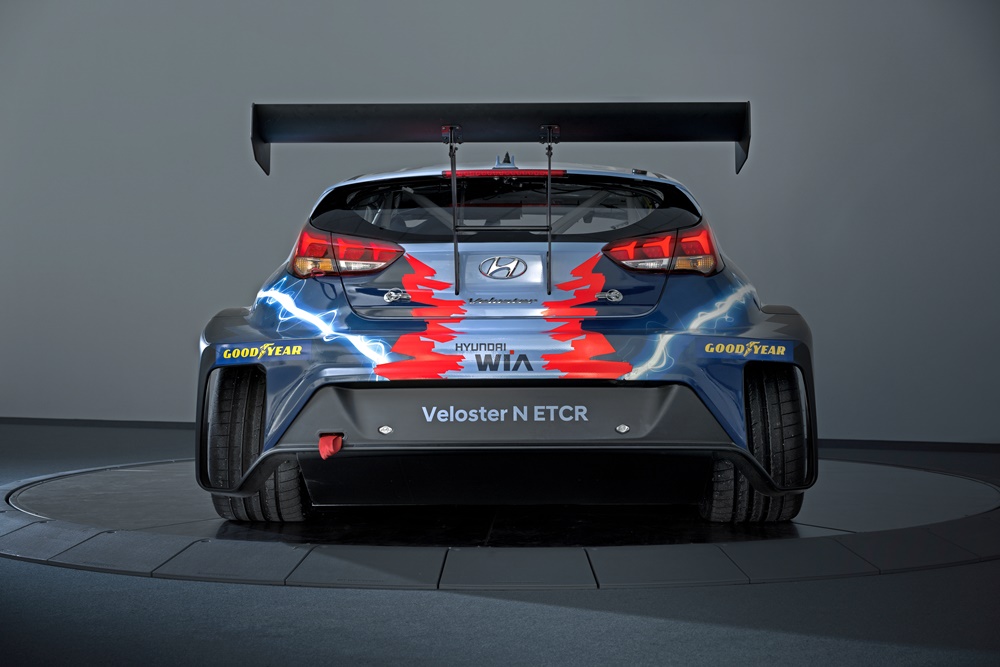 "Hyundai is undertaking huge efforts to develop sustainable mobility for a better world, and motorsport is not exempt from this goal. That's why we are very excited to have the opportunity to build on our WRC and TCR success as part of the upcoming PURE ETCR," said Andrea Adamo, Hyundai Motorsport Team Principal. "With our holistic approach, we are able to significantly reduce emissions in motorsport while ensuring the spectacular sport we know and love remains fun, for drivers and fans alike."
He added that electric racing represents the perfect opportunity for Hyundai to combine both environmental sustainability and motorsport. "In the future, electric racing is set to become one of the core pillars of Hyundai Motorsport. ETCR showcases how future-oriented technologies and cleaner racing can be combined," Adamao said.
Hyundai Motorsport develops next rallycar for customer teams to use in 2021