GoCar Malaysia, the on-demand car sharing platform which began in 2015, has added a sportscar category to its subscription programme, GoCar Subs. The programme is an alternative to the traditional car ownership model and avoids the hassle of long-term loans and other ownership concerns, especially significant depreciation costs.
To start off, the new category offers two Subaru sports models – the 200 bhp BRZ and 264 bhp WRX. Both are well known among enthusiasts and through GoCar, there is now an opportunity to 'own' them without being locked-in to long-term loan repayments and depreciation of the vehicle over time.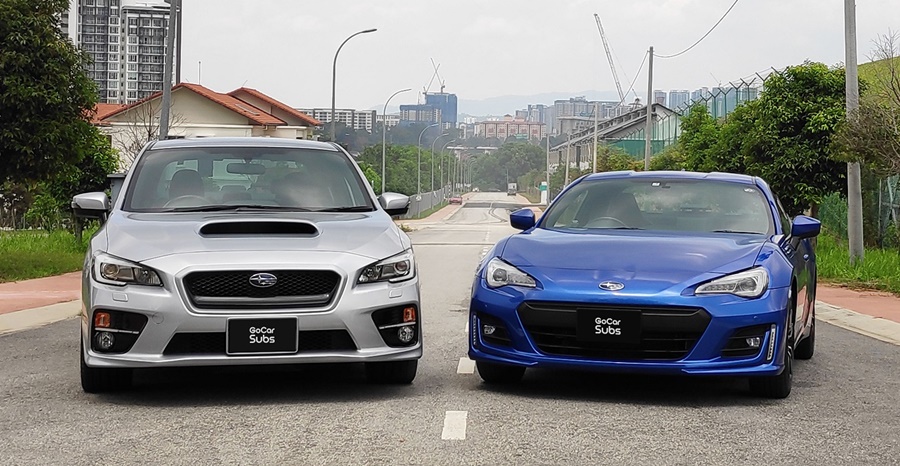 3 plans from 1 year to 3 years
Instead, customers can choose from three subscription plans – a 1-year package at RM3,299 per month;  2-year plan at RM2,999 per month; or 3-year plan at RM2,699 per month. Unlike a conventional hire-purchase (H-P) loan, a downpayment (which is usually quite high for such cars) is not required. Instead, GoCar Malaysia asks for a security deposit equivalent to 2 months' subscription fees. As it is a deposit, it will be refundable at the end of the term.
The good thing about subscription plans is that all motoring costs are covered, except for fuel, parking charges, fines and other costs not related to the car. This means that there is no need to also pay for the roadtax, insurance, servicing costs and replacement of wear and tear parts. They are all covered in the monthly fee.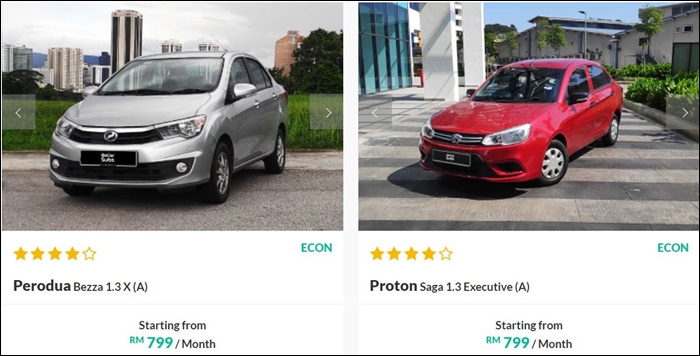 Mileage limit applicable
There is, however, a special condition which would not be imposed if you took a H-P loan. One of them is a mileage limit of 1,650 kms a month or 19,800 kms a year. This may be okay for most people if the car is driven for leisure rather than daily commuting but if more mileage is needed, there is the option of extending it for RM300 a month for an additional 2,500 kms, or RM800 a month for unlimited mileage.
Should the car be driven into Singapore (when it is possible to do so), there will be a charge of RM8 a month. Driving a Malaysian-registered car in Singapore also means that the insurance coverage must include passenger liability and GoCar Malaysia offers this as an option.

'One Price' structure
With the addition of the new category, GoCar Subs now has 6 categories to meet the needs of a wide range of customers. Each category offers a streamlined 'One Price' structure ranging from RM799/month for the Econ category to RM2,299/month for the Luxe category and as mentioned earlier, RM2,699/month for the Sports category. Subscriptions plans are up to 36 months.
Besides the long-term plans, GoCar Malaysia also has short-term plans for those who just need a car or truck for a little while. Rates start from 17 sen a minute and depending on the plan taken, there can be a mileage limit or unlimited mileage, with no advance booking required. Return of vehicles can also be at any of the company's locations in Selangor, Kuala Lumpur or Penang (terms and conditions apply).