Perodua will launch its all-new SUV a week from today, on March 3. Unlike all is other launches, this one will not be done in a public setting with lots of people. Due to the ongoing restrictions of the Movement Control Order (MCO), the Malaysian carmaker will launch the new model online, just as many other companies have done. It is very conscious of its responsibility to help prevent the spread of the coronavirus and even today's media preview was conducted with very strict conditions.
While we still cannot show any pictures of the actual vehicle, we have additional information which can give you a better idea, and which may even persuade you to quickly place a booking for the D55L, as it is being referred to, although it is already known that the model will be called the Ativa.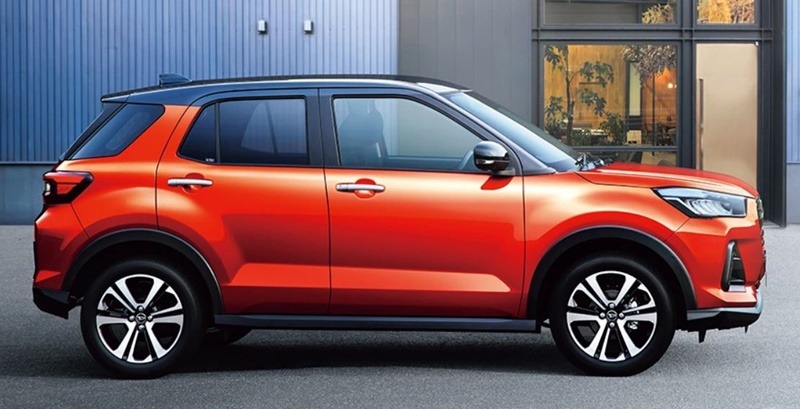 Perodua is presenting the Ativa as its most advanced model to date, and it certainly does seem that way where technology and safety are concerned, with the typical excellent value-for-money proposition that the brand has always given customers. The actual prices are still not released but will be between RM62,500 and RM73,400 (excluding insurance), with a choice of three variants – X, H and AV.
So here's a quick overview of what to expect in the new Ativa. Please note that all images are of the Daihatsu Rocky or Toyota Raize, and the Perodua Ativa will have differences in some areas as well as trim colours and materials.
DNGA
We already know that the Ativa is adapted from the Daihatsu Rocky/Toyota Raize models sold in Japan (which went on sale at the end of 2019). This means that the Ativa will also have the newly developed Daihatsu New Global Architecture (DNGA) that encompasses not just the platform but also many other structural aspects of the vehicle.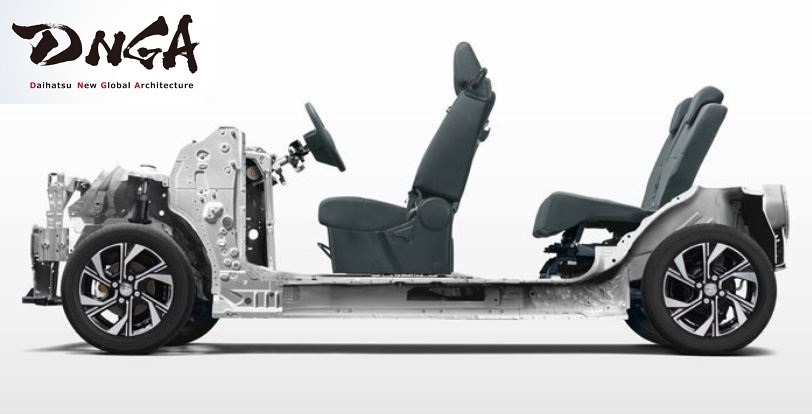 It is unlikely that Perodua will alter it to be Perodua New Global Architecture; after all, even Toyota makes reference to DNGA for its model. The fact that Perodua is getting DNGA reflects the closer cooperation that exists between the carmaker and its technical partner and shareholder, Daihatsu Motor. DNGA is fairly new technology and in the past, Perodua didn't have access to the very latest technologies. But then again, it was still a 'student', diligently learning to be a carmaker, and it has graduated and can now be provided with more advanced products.
DNGA, like TNGA – Toyota's New Global Architecture – used for many of Daihatsu's latest models, provides flexibility for the designers and engineers to optimize designs for different types of compact vehicles. It starts with a highly rigid platform for enhanced handling, stability and comfort.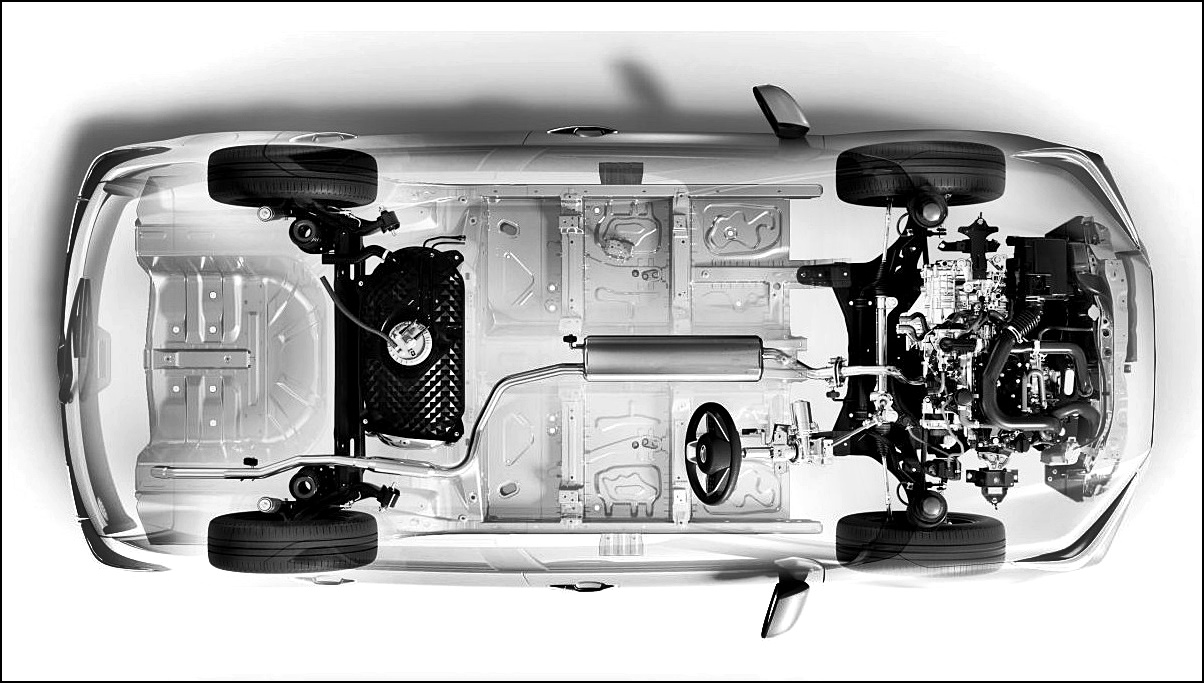 The optimized structure is constructed with reinforced underfloor tunnel parts and crossmembers. Besides resin for certain panels, high tensile steel is used in many areas to save weight without losing strength. Comprehensive development of the powertrain and suspension provide optimum balance and efficient space utilisation of the enlarged footprint.
Turbocharged engine with CVT
Compact cars with small engines have been Daihatsu's speciality which it has shared with Perodua. In fact, back in the 1970s, Daihatsu came out with a 1-litre 3-cylinder engine in its Charade which was innovative. Now, for the Ativa, the 1-litre 1KR-VET 3-cylinder engine is being used with a turbocharger, which is in keeping with global downsizing trends. And in case you are not aware, the annual roadtax is just RM20.
This is Perodua's first turbocharged engine and the output figures revealed are 98 ps/140 Nm, which is plenty for a vehicle that won't be too heavy. So expect zippy performance – which you don't always get with a SUV.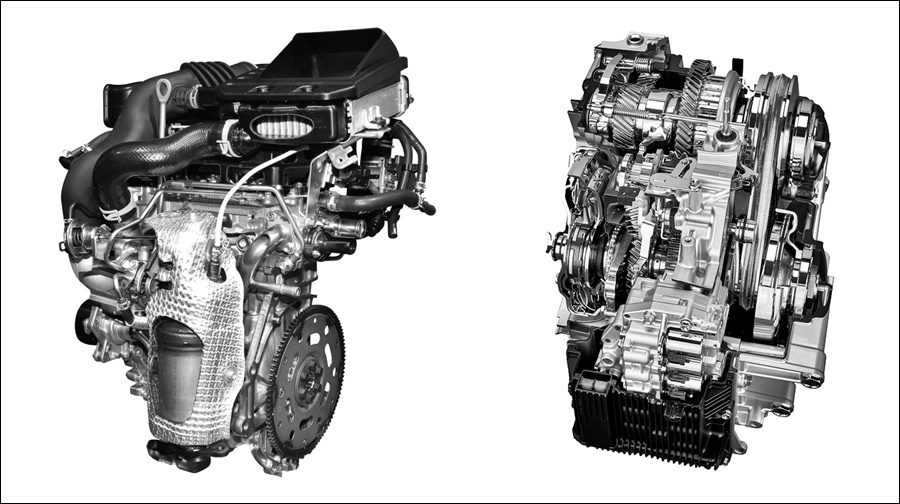 The engine will be coupled to a CVT (Continuously Variable Transmission), also a first for Perodua. CVTs help to achieve better fuel economy. The one for the Ativa – called a Direct-Shift CVT – is a fairly new development with reduced mechanical loss, a wider gear range, and improved shift tracking.
There are 7 virtual ratios which will be selected smoothly and fuel consumption is claimed to be 18.9 kms/litre with the higher transmission efficiency. The good fuel efficiency means the fuel tank can be smaller and its volume is 36 litres.
How big?
We don't have the dimensions of the Ativa but those of the Daihatsu Rocky should be close enough. The overall length of 3995 mm means it is 440 mm shorter than the Aruz, and it is also shorter than the popular Honda HR-V. The wheelbase is 2525 mm, also less than the Aruz. The 1695 mm overall width is the same as the Aruz. With 17-inch wheels, the overall height should be around 1620 mm or 85 mm lower than the Aruz.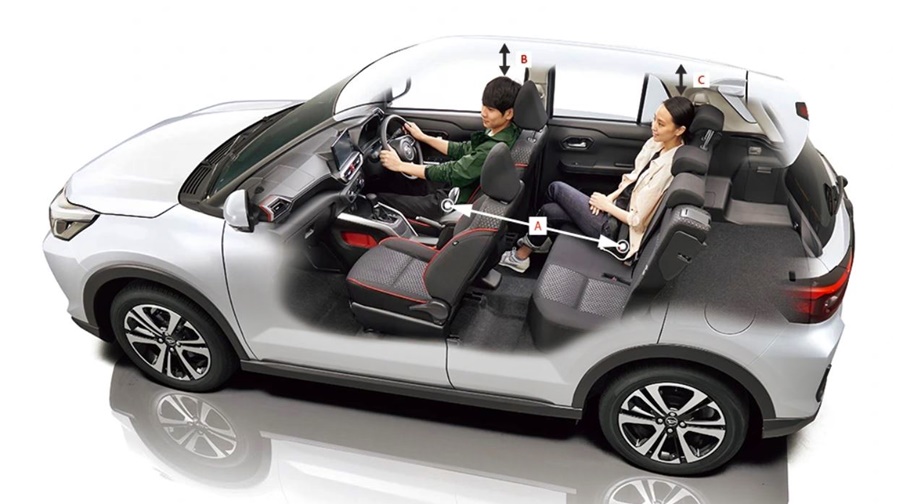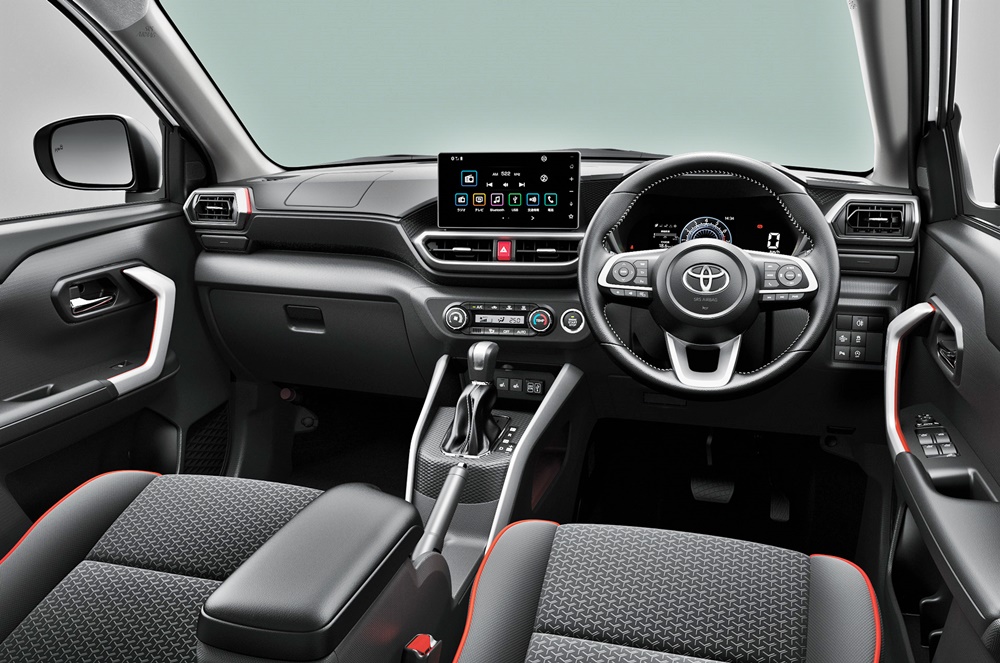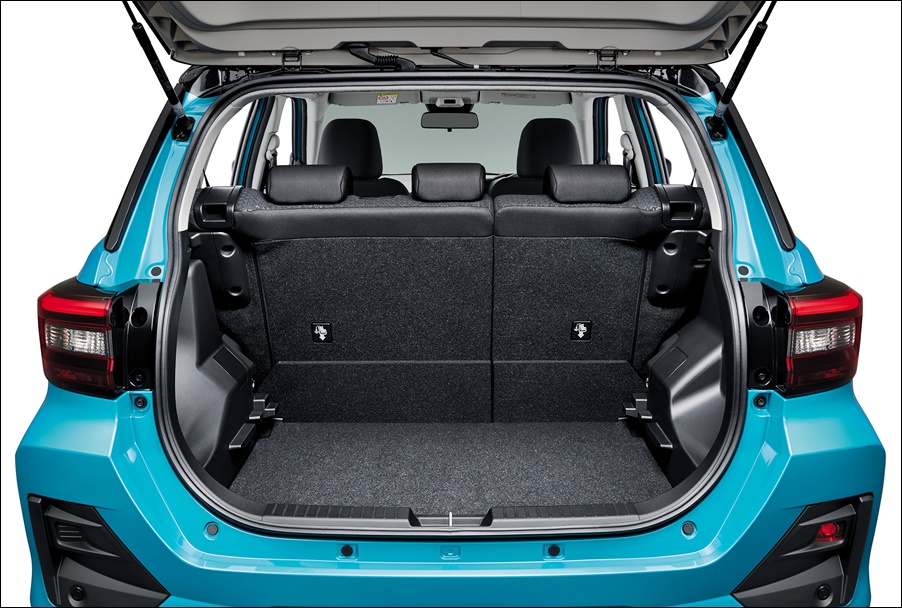 The boot space will be variable, of course, with 369 litres at least. The Aruz would offer more but it depends on whether the third row is used, in which case it would be less.
Advanced Safety Assist (ASA) 3.0
Within just a few years, the ASA system has gone from first generation to third generation, which will be offered with the top variant of the Ativa. All variants, however, get the basic ASA suite with Pre-Collision Warning and Automatic Emergency Braking (with detection of bicycles and motorcycles), Departure Alert (to let the driver know when the car ahead has moved off), Pedal Misoperation Control (preventing accident application of excessive power when starting off), and Lane Departure Warning and Prevention.
The top variant has ASA 3.0 which includes additional driver assistance systems that complement the ASA system. The Lane Departure Warning will include a  Lane Keep Control function, while a Blind Spot Monitor (BSM) will alert the driver if there is another vehicle in the blind spot behind. Reversing out of a parking bay will also be safer with Rear Cross Traffic Alert (RCTA) which detects vehicles coming from either side.
Finally, there's Adaptive Cruise Control (ACC) which adjust the cruising speed to maintain a safe gap. This gives the Ativa a semi-autonomous capability as the driver need not constantly monitor the distance and adjust the speed manually (although attention is still needed. It will certainly help to reduce fatigue on long journeys along the highway.
Higher safety standards
All variants will have 6 airbags, the additional ones (besides the two at the front) covering the side windows when there is an impact from the side. The side curtain airbags can also help to prevent ejection of occupants during violent accidents.

While it is nice to have all-wheel drive for better stability and grip, Vehicle Stability Control (available in all variants) can also provide the same thing in most situations. It doesn't mean you can go faster around corners but it will prove valuable if there is a skid which can cause a dangerous spin as the system will react with corrective measures.
The Ativa also comes with intelligent LED headlamp systems. For the lowest-priced variant, there is an Auto High Beam function which will automatically switch to low beam if an oncoming vehicle is detected. The driver doesn't have to do anything and can give full attention to looking ahead.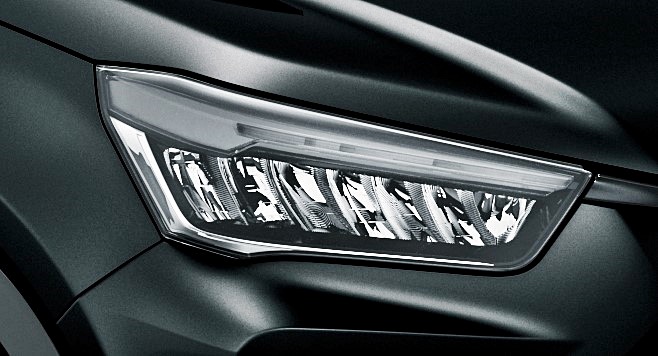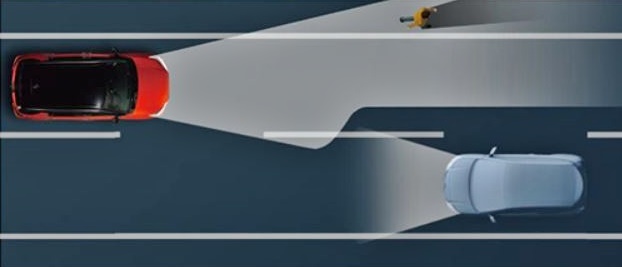 For the middle and top variable, there are adaptive headlamps and this is rare even in more expensive cars. We don't know how Perodua has been able to offer this so soon as such advanced technology usually takes a while to trickle down. The adaptive headlamps can provide optimised illumination without causing glare. The lighting areas are intelligently spread (as shown in the graphic above) so that they will not shine into the eyes of an oncoming driver, even while on high beam.
With the strong structure and such an extensive list of standard safety equipment, we would not be surprised if the Ativa easily scores the maximum of 5 stars in ASEAN NCAP's evaluations.
"True to our aim to continually bring more and more advanced technology to the masses, the Perodua D55L AV is Malaysia's most affordable Level 2 Autonomous vehicle, bringing state-of-the-art safety and convenience to a wider audience," said Perodua's President & CEO, Dato' Zainal Abidin Ahmad.
"This is the first model under the Perodua Smart Build blueprint, spearheading breakthroughs for Perodua in style, safety, technology, equipment levels and value," he added.
If you want to be among the first to own an Ativa, you can make a booking at any Perodua showroom nationwide. The locations can be found at www.perodua.com.my.