It's not often that we get to know about military vehicles for obvious reasons. They are used by security forces who prefer their equipment and methods of operating to not be known to the public. However, occasionally, a manufacturer may publicise its vehicles which are available for military use but not necessarily in use by the armed forces. MILDEF International Technologies Sdn Bhd (MILDEF), originally known as Kembara Suci Sdn. Bhd. when it was founded in 2005, is one such company which is looking to supply the Malaysian armed forces with an armoured vehicle known as the 4×4 High Mobility Armoured Vehicle (HMAV).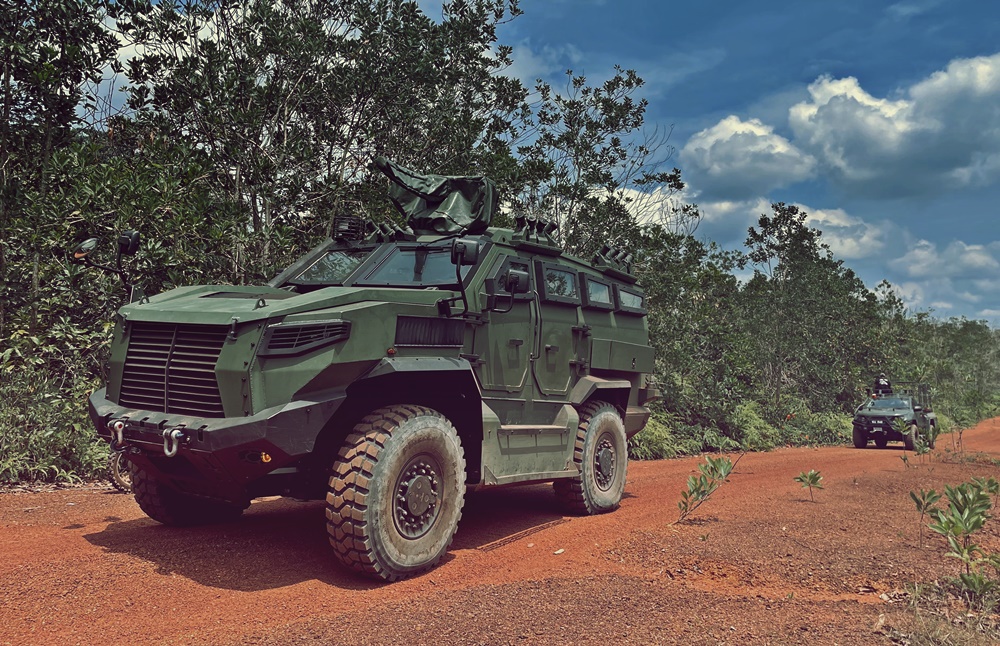 After its public unveiling in February, the MILDEF has been undergoing evaluation at various training grounds throughout Malaysia. The exercise lasted 9 days, during which time the MILDEF HMAV 4×4 was subjected to 700 km of road testing and 300 kms off-road, as well as being put through the paces on a tough obstacle course. The HMAV was also subjected to tests such as highway endurance, fuel efficiency, loading, winching, slope-climbing, mounting and dismounting, climbing and braking, and of course crossing water that was 1 metre deep.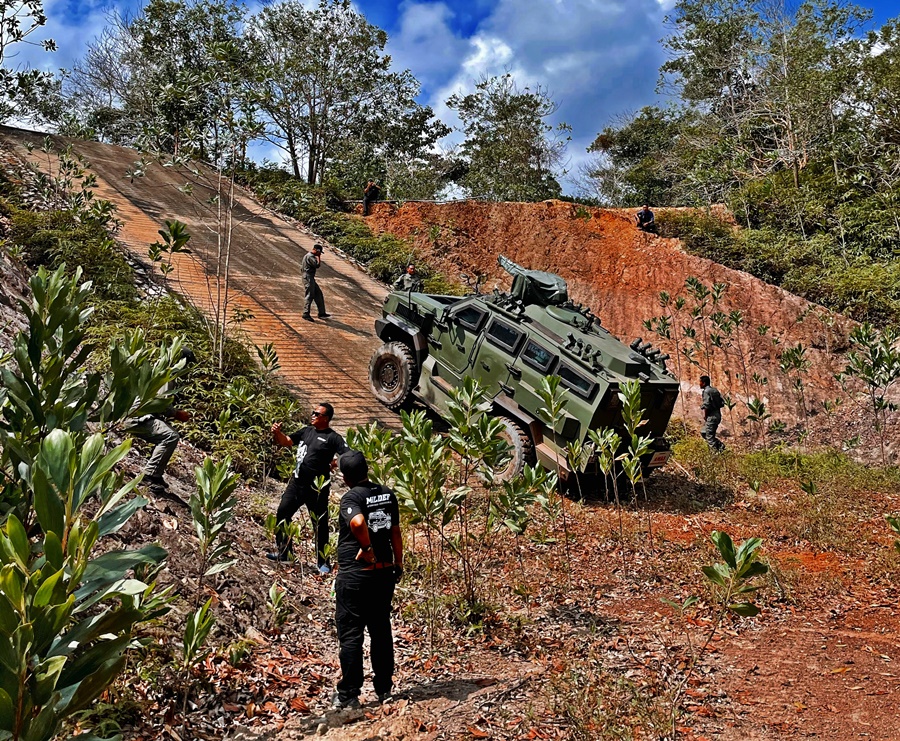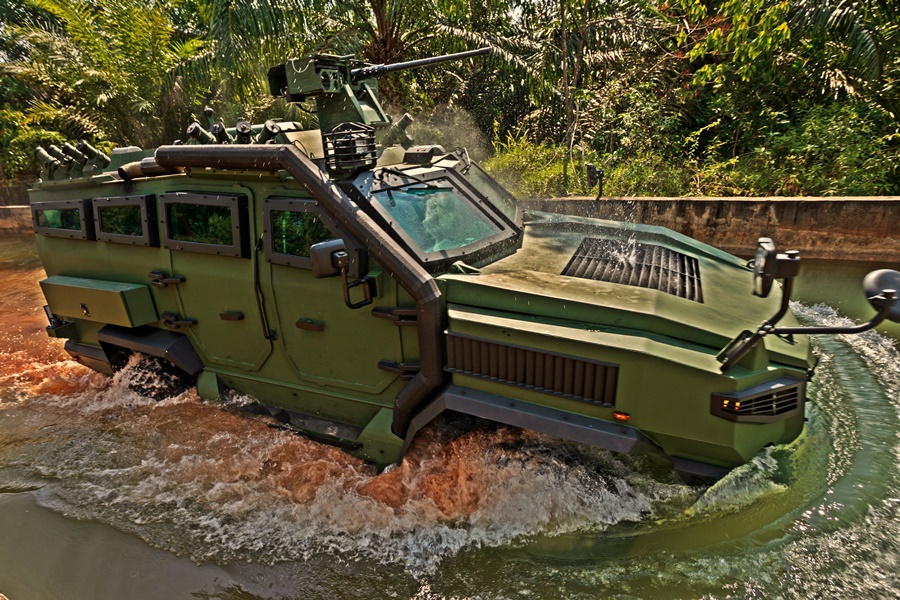 The evaluation was conducted by teams from the Malaysian Army and Defence Science and Technology Research Institute (STRIDE) with personnel from MILDEF present. According to Datuk Sri Mohd Nizam bin Kasa, Chief Executive Officer of MILDEF. the performance of the HMAV during this very important first round of testing was satisfactory. "We are now planning to conduct testing at several other locations," he said.
Designed to withstand being hit by armour-piercing rounds and mines, the HMAV is built to STANAG 4569 Level 2 military standard established by NATO (the alliance of military organisations of European and North American countries). It weighs 13.2 tonnes and is powered by a 7200 cc Caterpillar Diesel engine which produces 330 bhp. This gives the HMAV a power to weight ratio of 24 bhp per tonne and it has been able to get up to a test speed of 110 km/h. Of course, military vehicles are not required to be super-fast (unless they are jet fighters) and other capabilities are more important.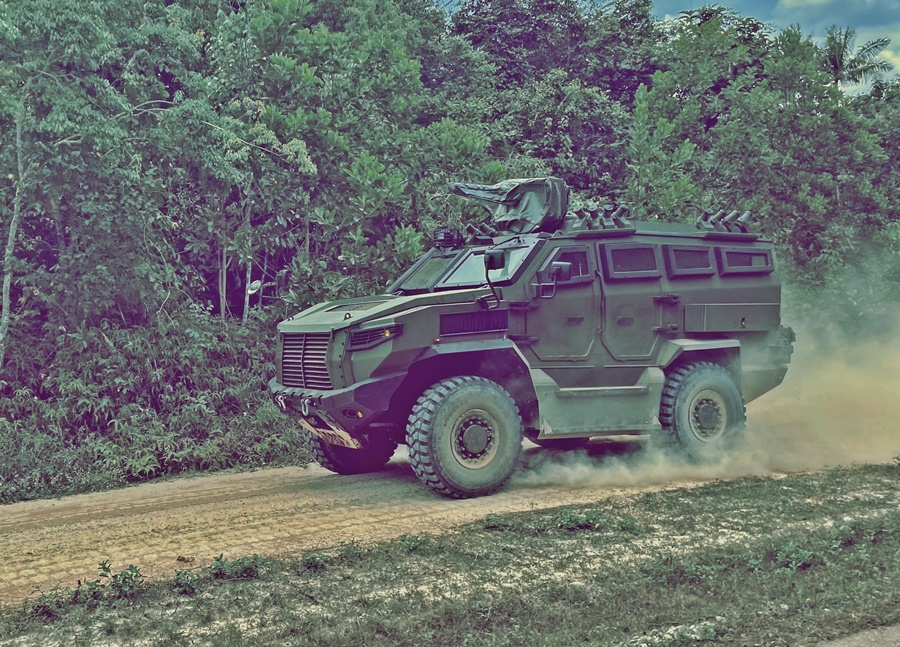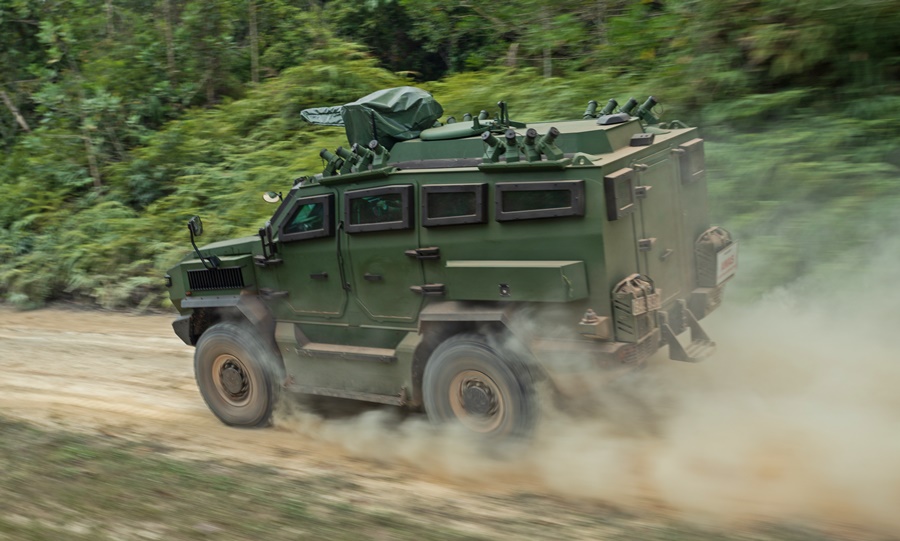 MILDEF specialises in providing automotive services for the defence industry in Malaysia and has a proven track record in all aspects of the heavy equipment maintenance, repair and overhaul. In the company's next phase of development, it has ventured into developing combat vehicle that is able to perform in both man-made and natural terrain. Besides being a pioneer in research and development of armoured vehicles in the country to support a sustainable defence automotive industry for Malaysia, MILDEF is also looking at having a presence in the regional market.