The most common engine layout is the in-line arrangement with the cylinders next to each other in a row. Many people would also be familiar with the vee layout, and Subaru owners would know their engine has a horizontally-opposed arrangement of cylinders. But most motorists would not be familiar with the 'W' which is prominently featured in Bugatti and Bentley models.
The initial W engine was conceived in 1997 in an unlikely place far from Germany – a Shinkansen bullet-train running between Tokyo and Nagoya in Japan. Then-Volkswagen CEO, Ferdinand Piech, had been having a conversation with Karl-Heinz Neumann, then head of powertrain development at Volkswagen, and sketched out an idea on an envelope on the fold-out table behind each train seat.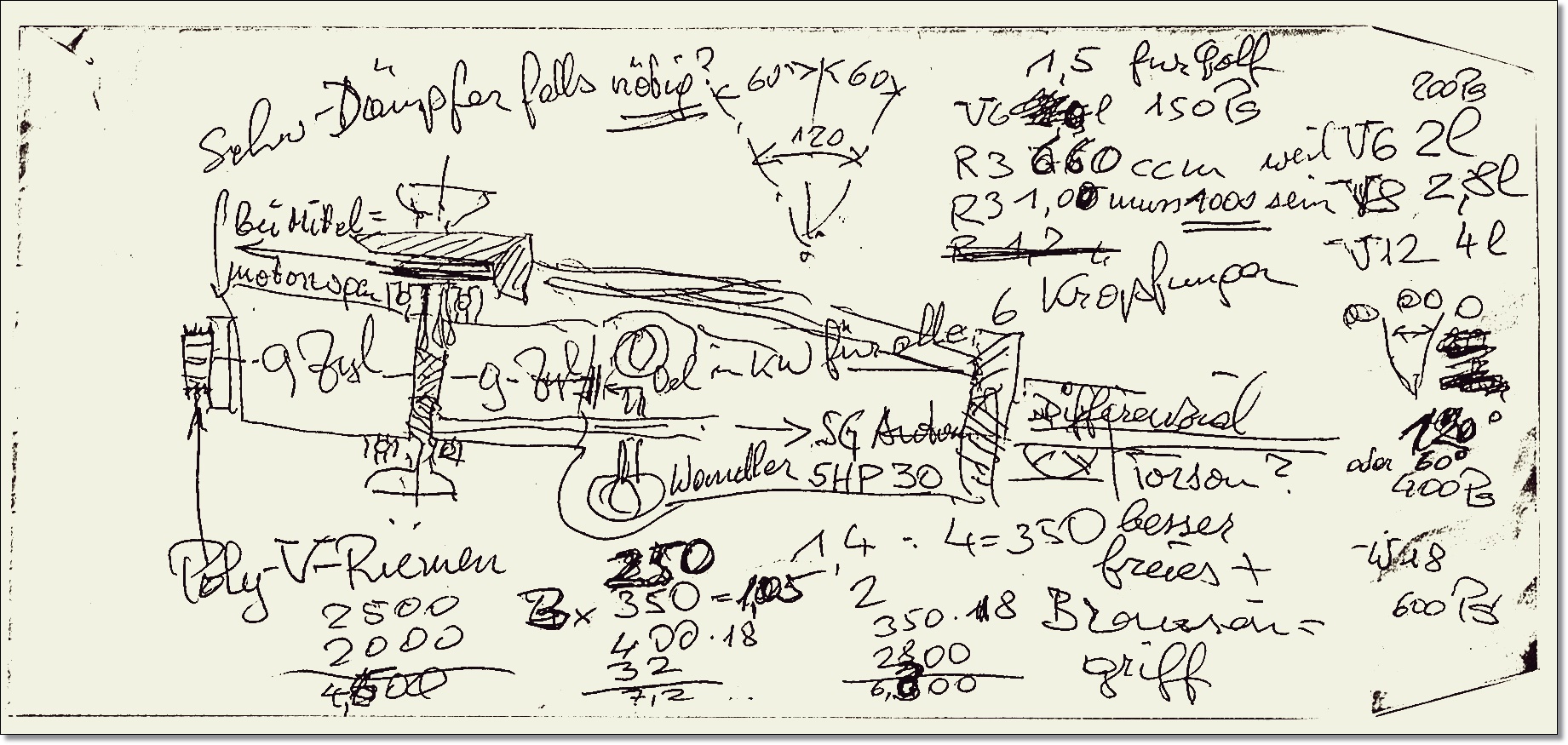 The idea had been in his head for some time and was something like a modular concept. The 6-cylinder VR6 engine was in wide use by Volkswagen by the mid-1990s; its uniquely offset cylinder banks made it compact enough to fit transversely even in small cars like the Golf. By marrying two of the relatively narrow engines in a further vee, a compact 12-cylinder could be made. The offset cylinders of the merged VR6 engines formed a 'W'.
But what also emerged during the train ride was even more emblematic of the person who drew it: a massive 18-cylinder engine comprising three VR6 engines, configured in a tilted double-W shape. Springing from the back-of-the-envelope sketch into the real world, the W18 was a naturally aspirated 555 bhp, 6.25-litre powerhouse.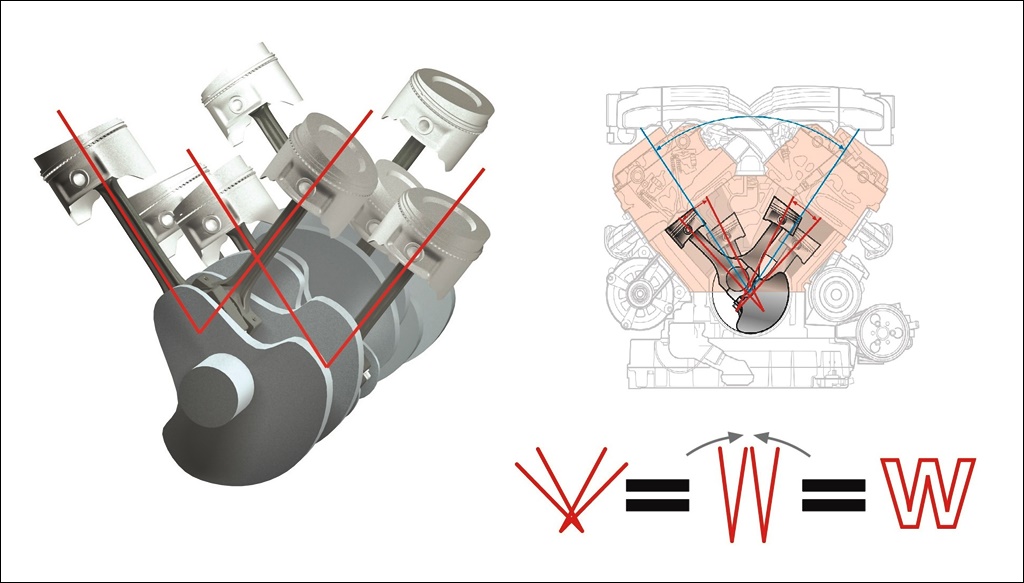 Piech was spearheading a growth movement as CEO of Volkswagen AG in the 1990s. As part of that movement, he was seeking a high-end, luxury brand to bring into the fold. Enter Bugatti which Piech's son had recently insisted his father purchase a model of a Bugatti Type 57SC Atlantic for him, so the company was on his mind… and it also happened to be for sale. "An amusing stroke of fate," he would write later in his autobiography.
In 1998. Volkswagen acquired the French car company which had been founded 89 years earlier. Piech immediately set about his goal of restoring Bugatti's standing as producer of elite, state-of-the-art cars, and the new W18 engine found just the right place to make its debut.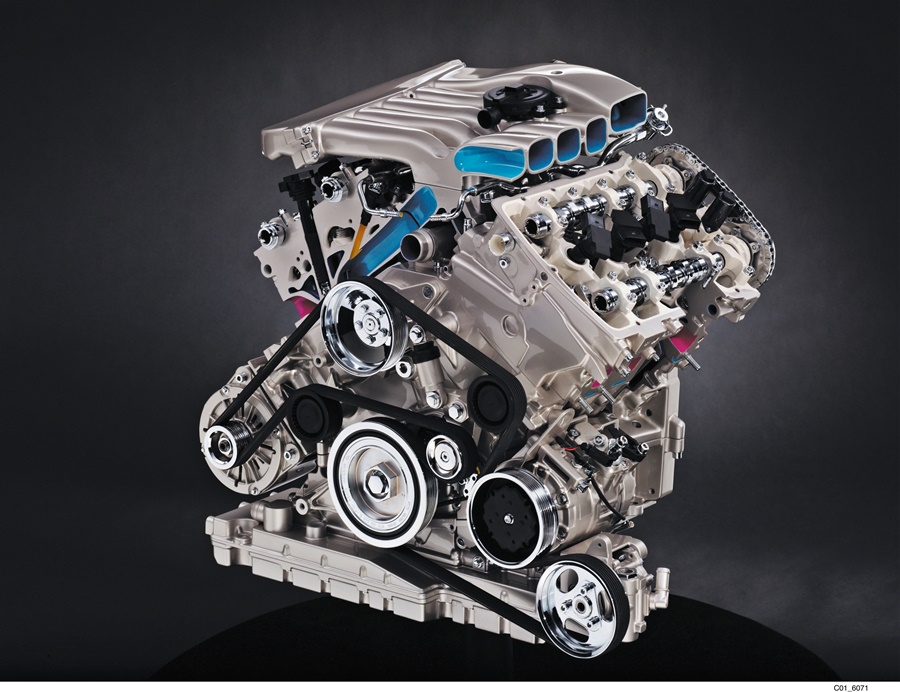 With the aid of automotive designer Giorgetto Giugiaro of Italdesign, the Bugatti EB 118 design prototype was developed within a few short months. With its W18 engine mounted up front, the EB 118 debuted at the 1998 Paris Motor Show. Other concepts followed and by 2000, Piech announced that Bugatti would be launching a car that would be 'the most exciting, innovative, and unprecedented of all time'. It would have 1,000 metric horsepower, break 250 miles per hour (400 km/h), and accelerate from 0 – 100 km/h in less than 3 seconds.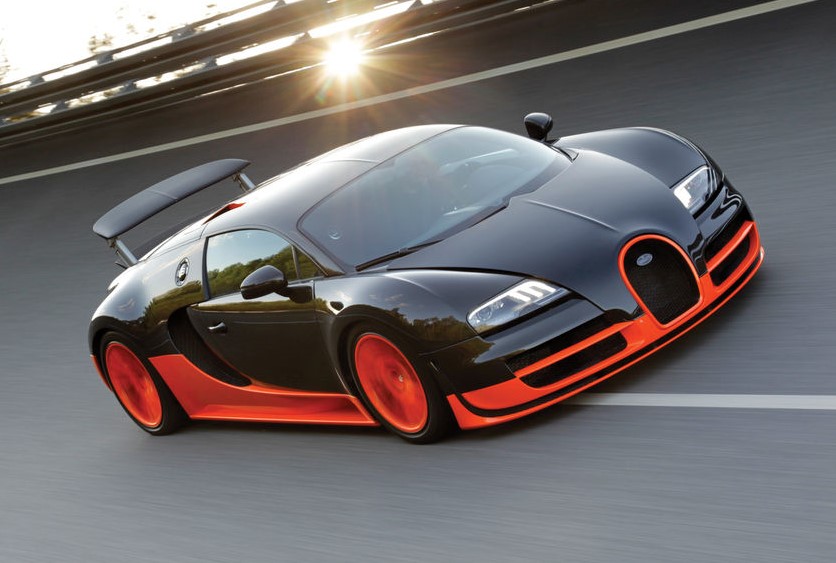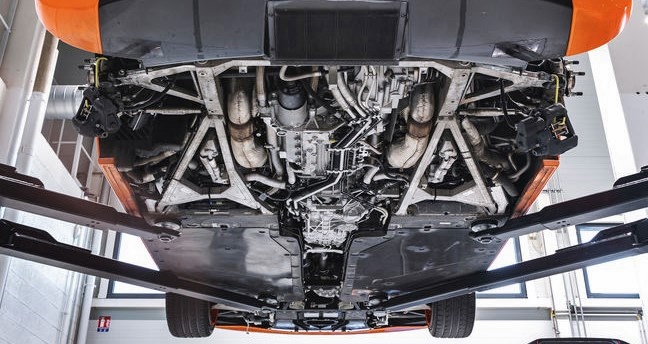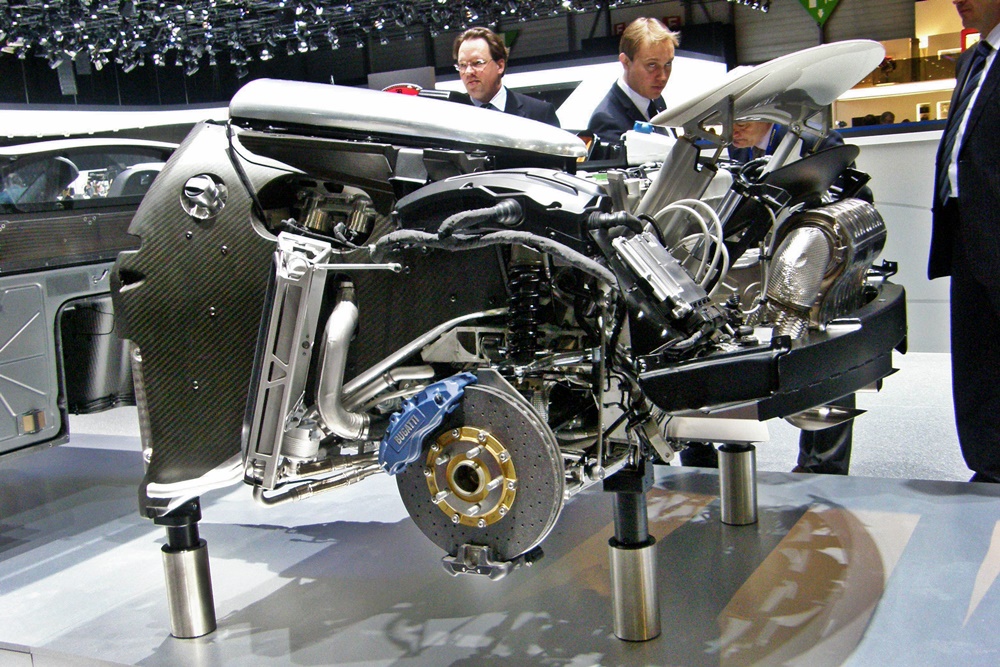 The Veyron, as the supercar would be known, would need to go through some revisions and refinement on the way to becoming a production model. The most dramatic of these was to its engine; a 2001 concept model, the EB 16:4 Veyron, had a W16 engine—essentially, two V8s joined at a 90-degree angle. Thanks to the W16 cylinder banks being separated at a 15-degree angle, the engine was compact enough to allow for the use of 4 turbochargers (the '4' in '16:4'). The stats for the production Veyron were as staggering as promised: 8 litres, quad-turbocharged W16 engine with 987 bhp and 1,250 Nm of torque, 0 – 100 km/h in less than 3 seconds, and a top speed of more than 400 km/h. Succeeding Veyron models would eclipse even those numbers.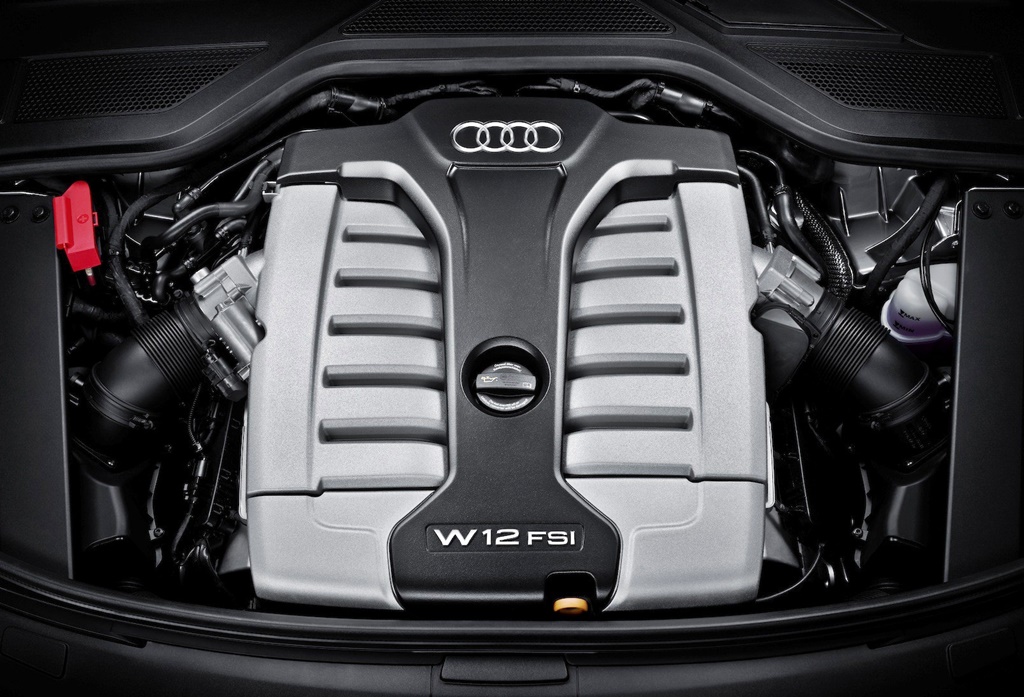 Of course, the W18 and W16 engines weren't the only Volkswagen efforts to bring W engines to the road. Back in 1997, as Piech was sketching out what would become the W18, he and Giugiaro were also talking about a concept that Piech hoped would become a Volkswagen supercar, featuring a W12 engine. The W12 Syncro debuted the W engine to the world at the 1997 Tokyo Motor Show, with a W12 Roadster appearing at the 1998 Geneva Motor Show.
The best known W12 concept, however, was the Nardo. Revealed in 2001, the W12 Nardo had a 6-speed manual transmission that sent the 591 bhp from the 6-litre W12 engine to the rear wheels. However, this Volkswagen supercar never materialized in production form although the W engines did appear in some models.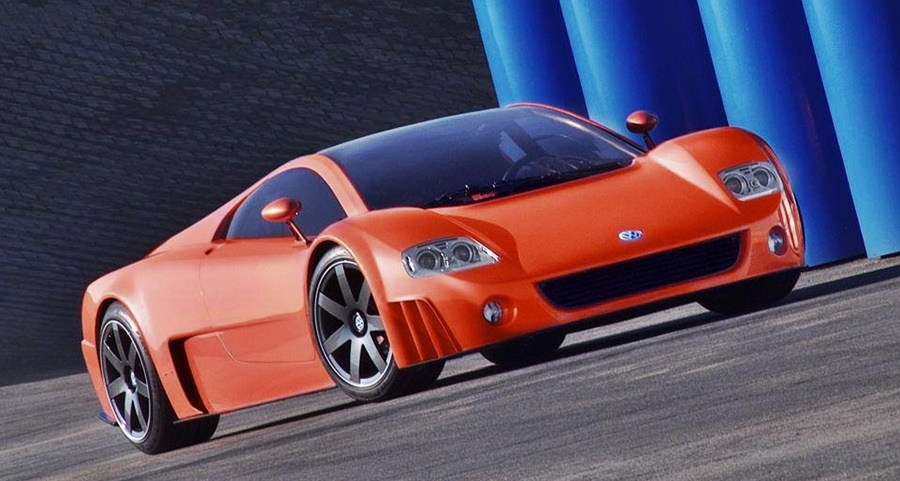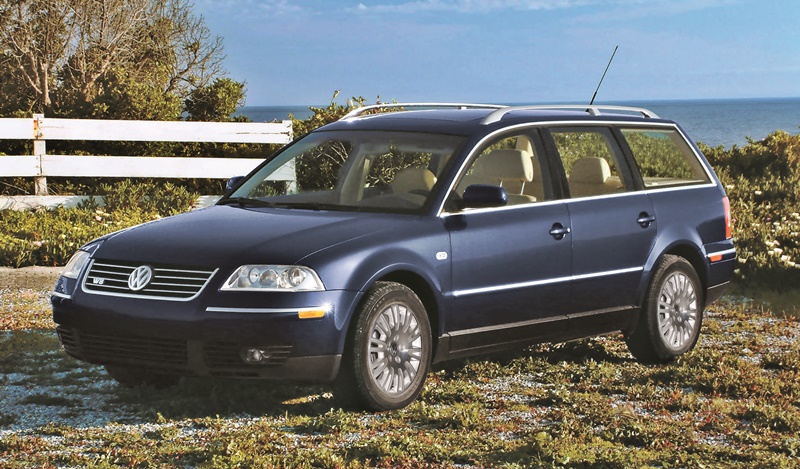 From 2001 to 2004, a W8 engine was available as an option in the Passat and this particular variant is rare today, sought after by enthusiasts. The W12 saw production in the Phaeton and Touareg, as well as the Audi A8 and in a new generation of Bentley models from 2003 onwards. Spyker also bought a batch of W engines for use in some of its sportscars.
No replacement for displacement? Isuzu destroys that perception!