It's always been an interesting question – does racing on simulators help to develop driving skills? A whole generation has now grown up on sim racing and there are some very skilled racers in the online world who even race against the real-world racers like F1 drivers. What if they are put inside a real racing car… would they be able to perform just as well?
TOYOTA GAZOO Racing Malaysia and UMW Toyota Motor are finding out with their GR Young Talent Development Program which started last year and the first batch of rookies, most of whom have been racing in the virtual world for many years, are taking to the track this weekend in the first round of the TGR Festival Vios Challenge at the Sepang Racing Circuit.
They have been given training which has been rigorous both physically and mentally, with guidance from veterans like Alex Yoong and Tengku Djan, the latter a champion in the Vios Challenge. The cars are also provided, and all are prepared to have identical performance so it is really down to driver skill and strategy.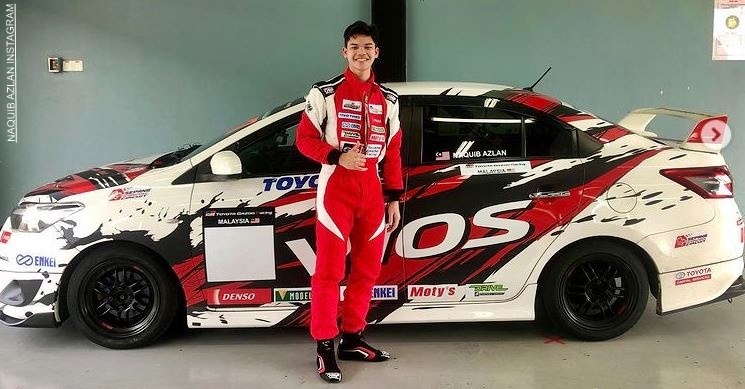 Naquib Azlan, one of the rookies, has 'driven' thousands of laps around the Sepang International Circuit – in the virtual world – so he is thoroughly familiar with the layout and would have learnt the fastest lines through the turns. However, for the qualifying laps and the real race today and tomorrow, he will be racing only on half the circuit, otherwise known as the North Track.
From his performance, it seems that all those thousands of laps have helped him as he clocked the fastest time in the official practice session of the Vios Challenge. And it's the first time the 20-year old is doing a saloon car race. He clocked 1 min:26.614 seconds to post the fastest time of the day from a field of 45 racers who included celebrity, amateur and professional drivers, completing a total of 29 laps in official practice and another 20 laps in unofficial practice.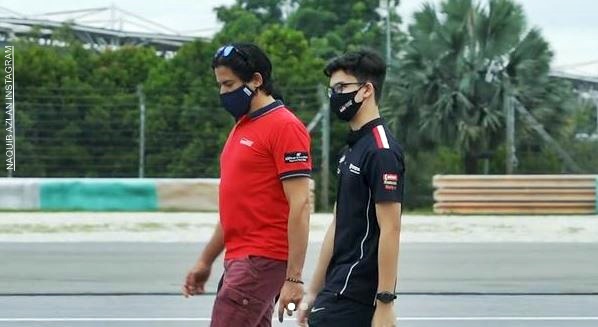 "Yesterday was mainly about getting as much information as I could, especially running on newer tyres, and to prepare the car for today's race. The main aim was to prepare for this race weekend – no intention of becoming quickest," said Naquib, who has qualified in pole position on the starting grid with a time of 1:26.012 after completing the Qualifying session.
"It definitely came as a surprise to me to post the fastest time. We (the rookie racers) are sharing the same grid with some of Malaysia's best drivers – racers like Tengku Djan Ley, Mark Darwin and Hayden Haikal and they are all super quick. I didn't expect to be the quickest but I believed I had the capability to be close to them and it was nice to do have been able to that…This is my first ever race in real life," he said.
Naquib agreed that all the hours on a simulator have paid off in being super beneficial in preparing him for his real-world racing debut. In the simulator he has used, it has not been in a Toyota Vios but that has not made a difference as he settled into the racing car provided by TOYOTA GAZOO Racing.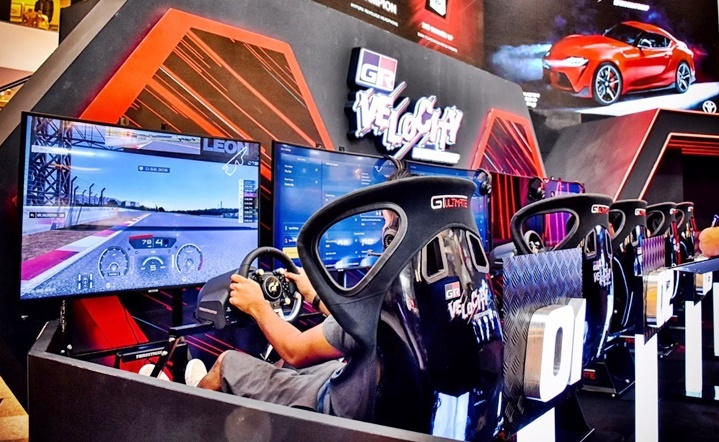 "In sim you don't feel anything, unlike the sensation of being in a real racing car. It's not 100% the same as when driving with the simulator but what you learn in sim in terms of entry speed, how much braking you use, and how early you can be on the throttle definitely translated perfectly for me in real life and really helped me prepare for this weekend. I try to perfect this in sim so that when I jump into a real race car and I have that extra sensation it becomes easier," Naquib explained.
"Being able to drive to the limit and being on the limit is a skill that is very difficult and that was what I wanted to find. I would add that the Vios is rewarding to drive and I get much confidence even though it is new to me," he said.
Practice is one thing, the real race, however, can be an entirely a different story. "The way I mentally prepare is I focus on what I have to do for the race. I don't focus on what the other competitors are doing because this is when you start to get nervous and over-think things. I focus on the job I have to do and what I have to do to achieve the outcome I want – and that job this weekend is to drive fast and win!" he said.
The GR Young Talent Development Program aims to develop the best talents across the country and propel grassroots racing to the pro stage. With guidance, careful and proper nurture, young drivers like Naquib and the other five drivers are now on the journey to becoming a champion.
Click here to read about the first day of the TGR Festival/Vios Challenge Season 4
UMW Toyota Motor starts GAZOO Racing Young Talent Development Program