The COVID-19 pandemic has changed many things in our lives but mankind has survived for so long by adapting to changes and moving on. This has been the case in motorsports, in Malaysia as well as in other countries; to continue to have such activities requires change, at least in the short-term. The TOYOTA GAZOO Racing (TGR) Festival had to change for its fourth season this year, with the most significant difference from the past three seasons being that there could not be the huge crowds attending.
With this change, the organisers moved the action online with a livestream over two days to bring the action to fans not just around Malaysia but also globally as the internet is accessible from virtually anywhere on the planet. According to a GAZOO Racing Malaysia official, there were more than 2 million viewers online – certainly way bigger than any audience that a single round has had.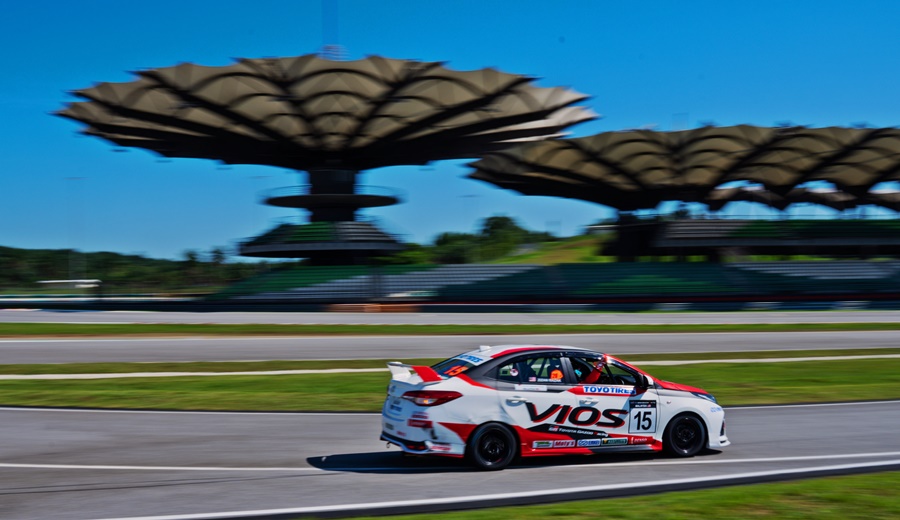 "On track especially, the suspense and quality of racing in the Vios Challenge has not diminished, in fact amplified even more, despite a one-year break. Brand affinity for GAZOO Racing has grown tremendously over three seasons of organizing what is today recognized as Malaysia's premier motor-racing series, and I would like to thank all our GAZOO Racing fans and online viewers for their continued support, even in the absence of an on-ground festival," said UMW Toyota Motor's President, Ravindran K.
"Looking ahead to the following rounds, we hope to bring spectators back to the festival and enhance our live broadcast reach in line with our mission to bring motorsports to the masses," he added. "One of the biggest challenges has been to organize the TOYOTA GAZOO Racing Festival while doing our utmost best to retain the same level of energy and excitement it has been known for over the past three seasons. Yes, there are many limitations considering we are now in the recovery stages of a post COVID-19 pandemic era, but we are nevertheless grateful that motorsports activities can continue despite stricter standard operating procedures."
SUPER SPORTING CLASS
The drama and outcome in the Super Sporting Class was again a repeat of yesterday's first race victory for Tengku Djan Ley who ended the race weekend with a double race win. Starting from sixth position on the grid, Tengku Djan again played a waiting game before mounting an 11th hour assault for the race win, finishing ahead of Season 2's Super Sporting Class champion, Boy Wong, who returns to the podium after a long absence, and Laser Motor Racing's Mark Darwin who rounded up the top three positions.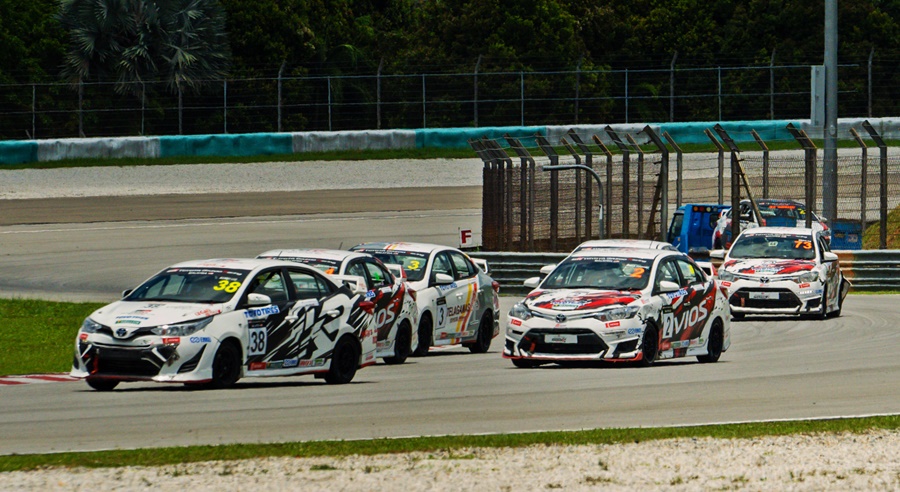 The lead in the 20-lap race exchanged hands several times with Mark Darwin emerging the top contender in the opening laps of the race. His lead of almost 3 seconds however, evaporated when the Safety Car came out and at the restart, faced the onslaught of challenge from Boy and M7 Japan Project Team's Syafiq Ali. Tengku Djan's assault came in the 15th lap and he gradually extended his lead to 3.5 seconds by the time he took the chequered flag.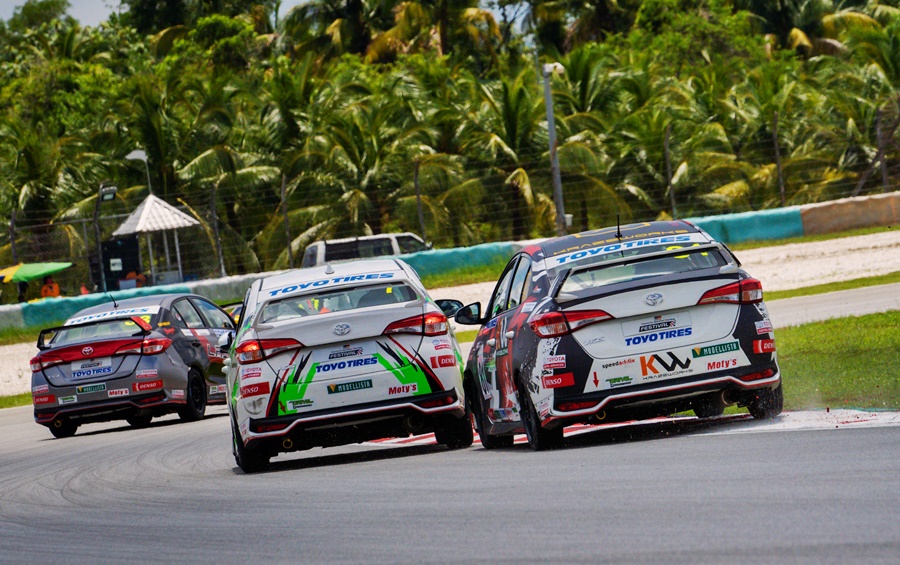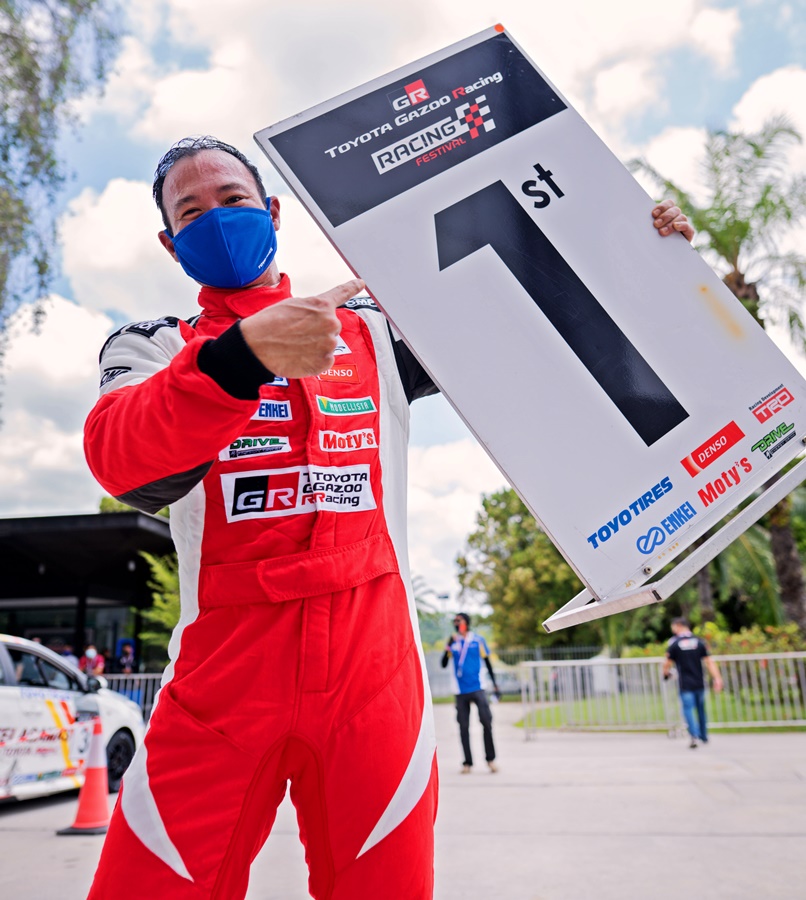 "In dry weather conditions, everyone was quick and I basically capitalized on the situation out on the track and made full use of it," said Tengku Djan, well known for his drifting skills as well. "Racing is very much weather dependent, and there are so many variables at play such as the tyres. It's a long 20-lap race and you have to be able to manage your tyres and car, knowing when to push and when to hold back. Maybe I just managed to do a better job of this."
ROOKIE CLASS
Naquib Azlan showed that yesterday's win was no fluke and that he has The Right Stuff. He was victorious again today ahead of Jwan Hii and Amer Harris who makes his second appearance on the podium.
The fight for the lead again exchanged hands several times during the 20-lap race with all three drivers, including Mika Hakimi in contention for victory. "At one moment, I was down to last position and I had to climb my way back up with a damaged car so I really didn't know what to expect. I just kept my head down, kept my cool," said 20-year-old Naquib who has actually driven thousands of laps at Sepang – on a simulator.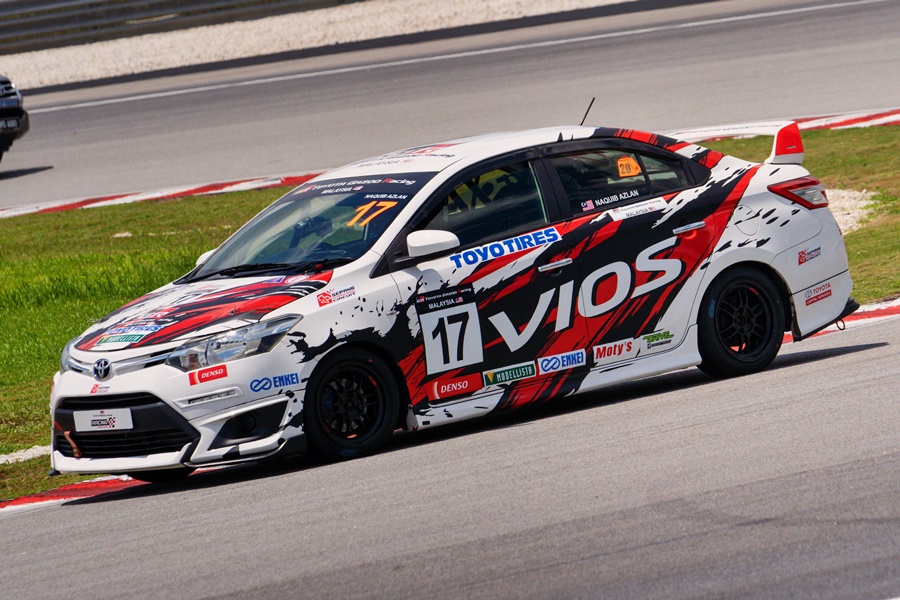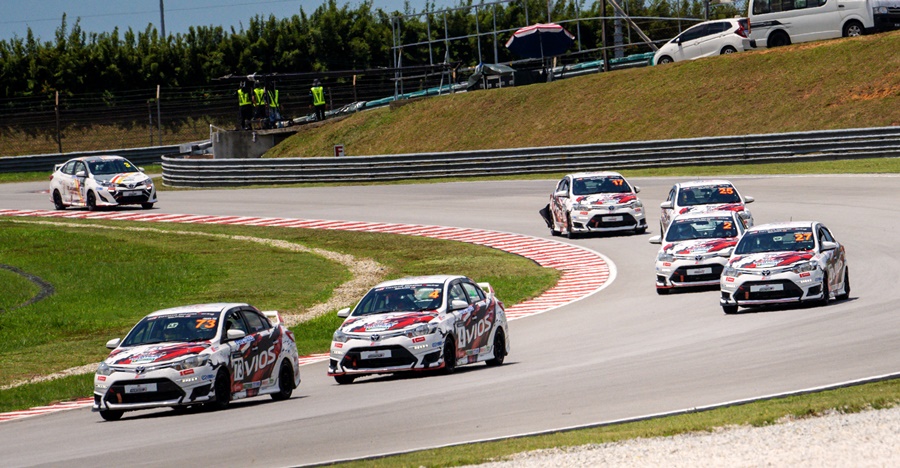 "Yesterday was really unpredictable with the wet race, and it boiled down to instinctive driving. What I never expected was the high degree of racecraft demonstrated by the Super Sporting Class drivers who were very aggressive, but it gave us a lot of knowledge going into further races in the season," he said.
"Sim racing helps me prepare before coming to a racetrack and with experienced trainers and a data engineer helping us out in the GAZOO Racing Young Talent Development Program, I have learnt more about my driving…I want to learn more and proceed further," Naquib added.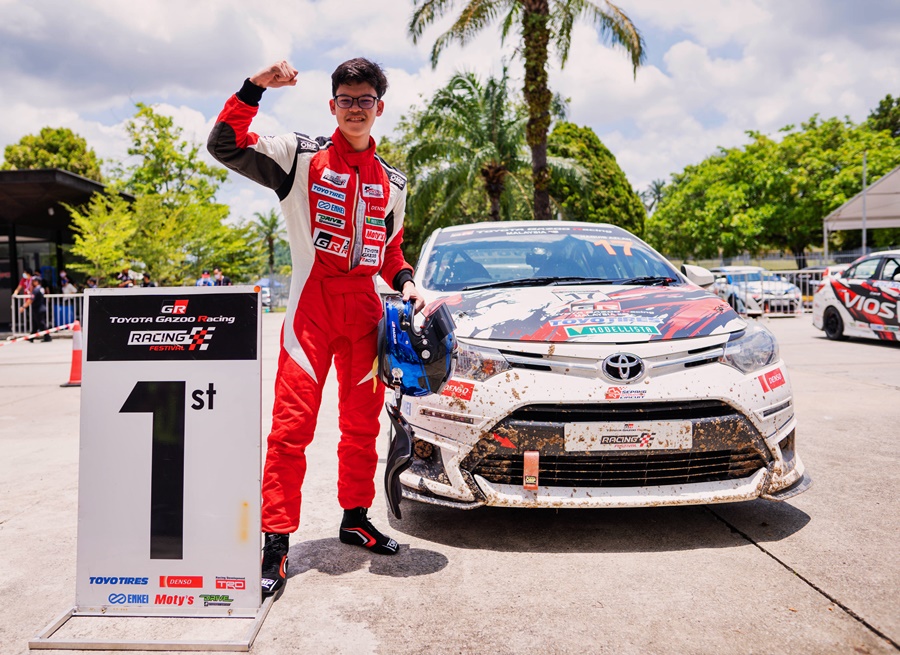 For Jwan, the dry conditions were well-suited to his driving preference. "I'm more comfortable in the dry," said the 18-year-old. "It's been quite a journey for me coming from karts to saloon car racing. Personally, I feel that the simulator sessions have had a huge impact in terms of racecraft and consistency."
SPORTING CLASS
Racing to only his second win in the Sporting Class since joining last season was Haji Sutan Mustaffa Salihin had a flawless start which kept him at the front for the 20-lap race. By the time the chequered flag appeared, he was a comfortable 4.4 seconds ahead of Eric Yong and Adam Khalid who finished second and third, respectively.
"I'm actually speechless because we struggled since the practice session on Friday to get the most ideal set-up for the car. And when we finally found a set-up we were comfortable with, the rain started and unfortunately, I had to race in the wet conditions, forcing me to make a strategic decision to play it safe and get the car to the finish to try for a better result for Race 2 with the reverse grid format that would see starting at the front of the starting grid," said Haji Sutan.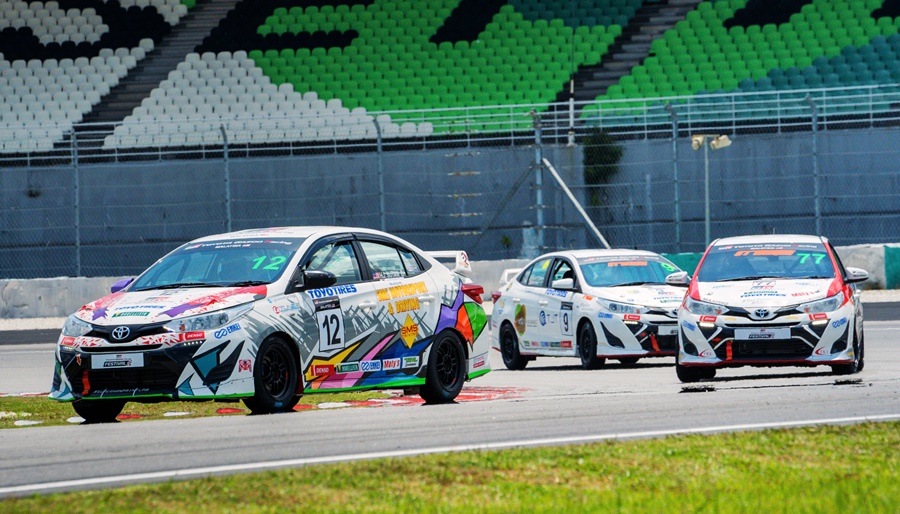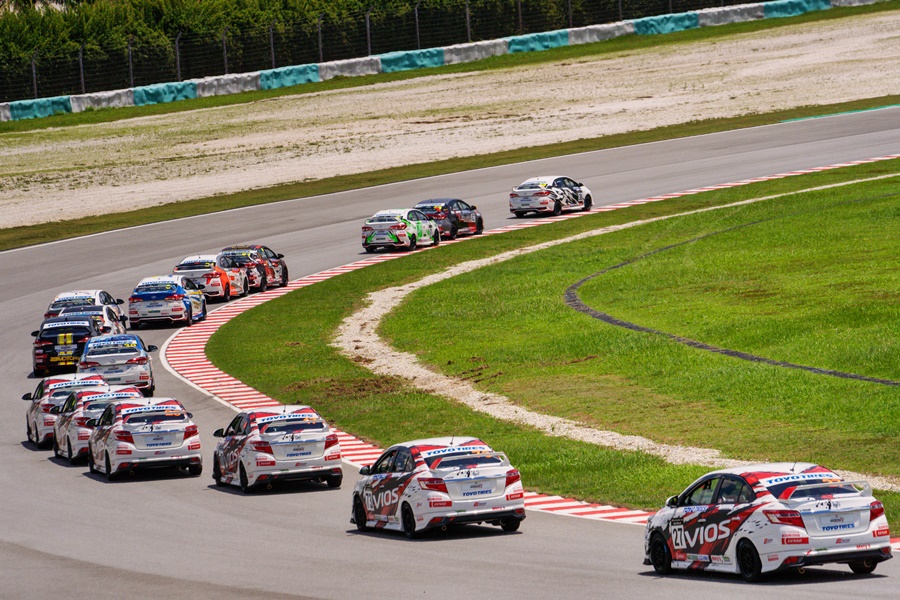 "My strength has always been with my start and the ability to get a strong launch as we head into the first corner. I managed to do this as planned and from then onwards, it was a matter of being precise and consistent throughout the race," he revealed.
Preparing for Season 4, Sutan made a conscious effort to enhance on fitness stamina and strength. "With the Movement Control Order, I weighed in at 80 kgs and that can be a big disadvantage for me, especially competing in a class with a lot of younger drivers. I told myself I needed to do something and I began exercising and controlling my diet. I managed to reduce my weight by 15 kgs, and that has been a huge motivational push for me," said the 49-year old veteran racer.
PROMOTIONAL CLASS
The battle of celebrities in the Promotional Class saw actor-comedian Zizan Razak winning again, certainly impressive for a newcomer to the series. He finished the 18-lap race with an unassailable 8-second gap over second place winner singer Khai Bahar and fellow Vios Challenge newcomer TV presenter, Ahirene Ahirudin.
"I expected stiff competition from the very beginning, especially from the likes of Shukri Yahaya and Nabil Ahmad. I knew they were going to be fast because they have the experience of competing in previous seasons but what I can say is my experience so far has been exciting," Zizan said.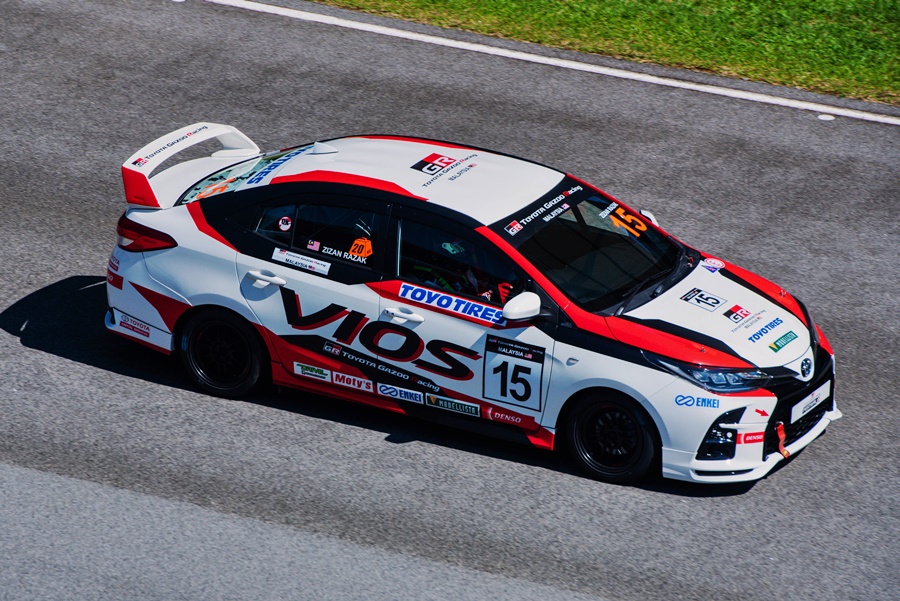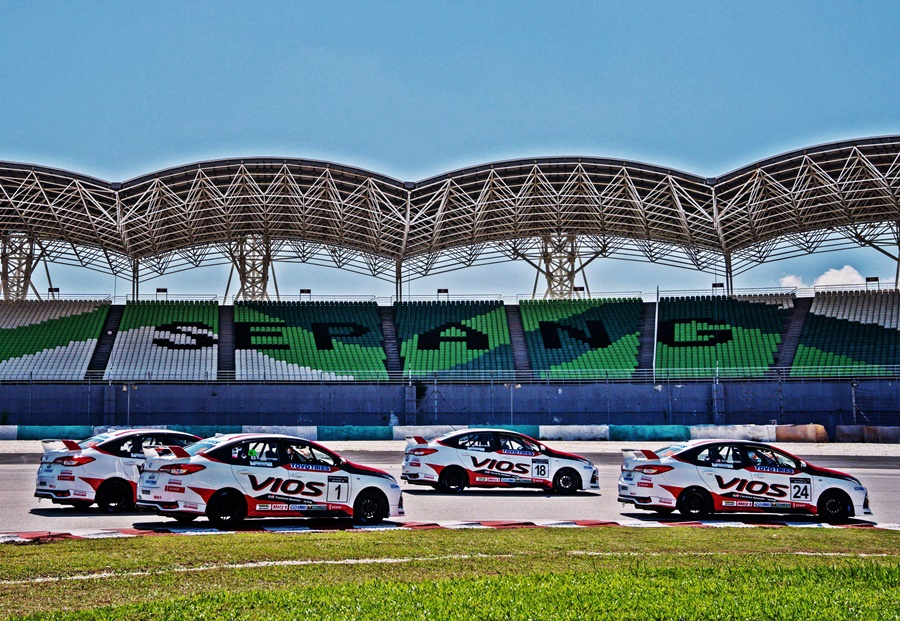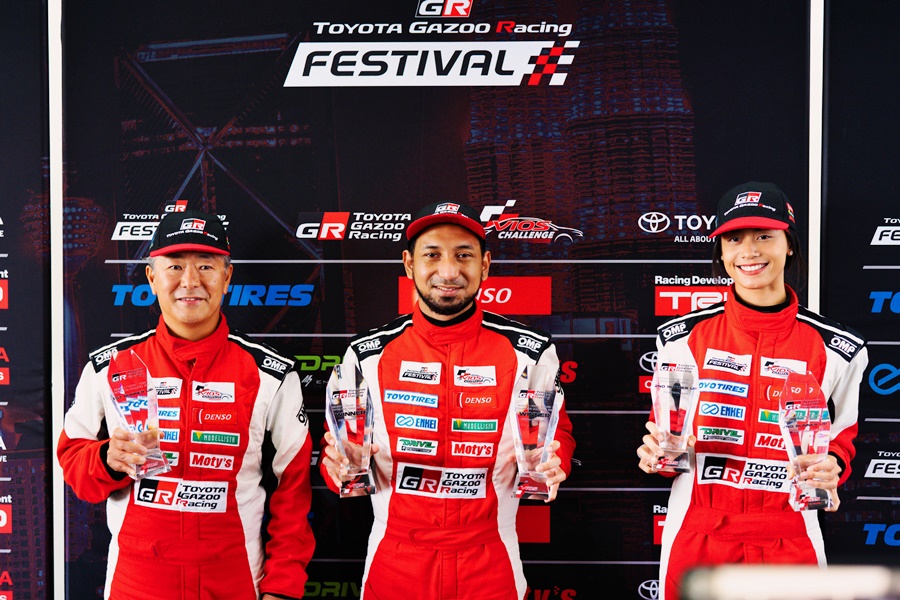 Commenting on his third season competing in the Vios Challenge, Nabil said his journey so far has indeed been a fulfilling one. "I've learnt a lot from my very first race when I tried to beat actress Diana Danielle [who is not among the participants this year]. Back then, I had a hard time controlling my ego which was to not lose to a lady driver. But racing has taught me that it is not all about winning but more importantly, the skill and commitment which helps you to evolve into a better racer," Nabil explained.
"In the process, I believe we have all also learnt to become more patient drivers on the road," he said Nabil after leading the race today but then dropping all the way back to 10th position after a racing incident involving Shukri.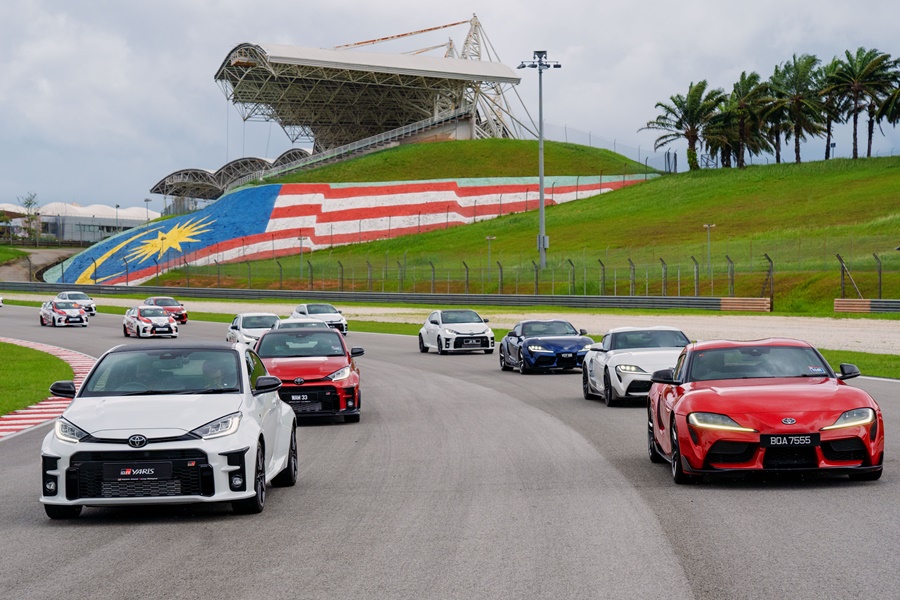 The next rounds
After this weekend's first round, the second Round will be held from July 16 – 18, also at the SIC, while the third and final rounds will be from September 24 – 26. The use of SIC is probably in case there are limitations to the number of spectators, or if the races must still only be run without spectators. By September, perhaps things will be better and a  custom street circuit can be used, as with previous seasons. Each round has 2 races with individual round prize money, and with points being scored as a championship series.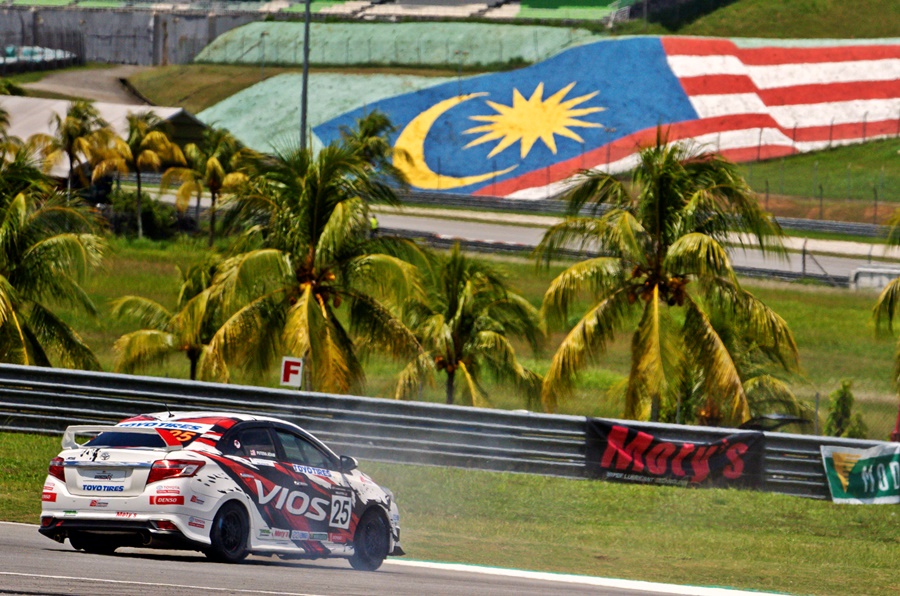 Season 4 of the TGR Festival will also see the introduction of the GR Vios Sprint Cup and GR Enduro Cup (an endurance race). The former will consist of 2 rounds with 2 races each, and the latter will be run in conjunction with the annual Sepang 1000km Endurance Race. The 2 Sprint Cup rounds will be in March and May, while the Enduro Cup will be in November.
These additional events are independent of the Vios Challenge series and intended to provide drivers and teams with more racing activities to use their cars, and the opportunity to win additional prizes.
Both the Vios Sprint Cup and Enduro Cup will retain the format of a one-make race, and only cars used in the Vios Challenge will be eligible. The races, however, will only be run as one single open class and drivers competing in the Vios Challenge. Teams meanwhile, are also not confined to competing with their regular driver/s signed up in the Vios Challenge and are free to field new drivers for both events (but they must have the requisite competition licence).
Day 1 of TOYOTA GAZOO Racing Festival/Vios Challenge Season 4/Round 1