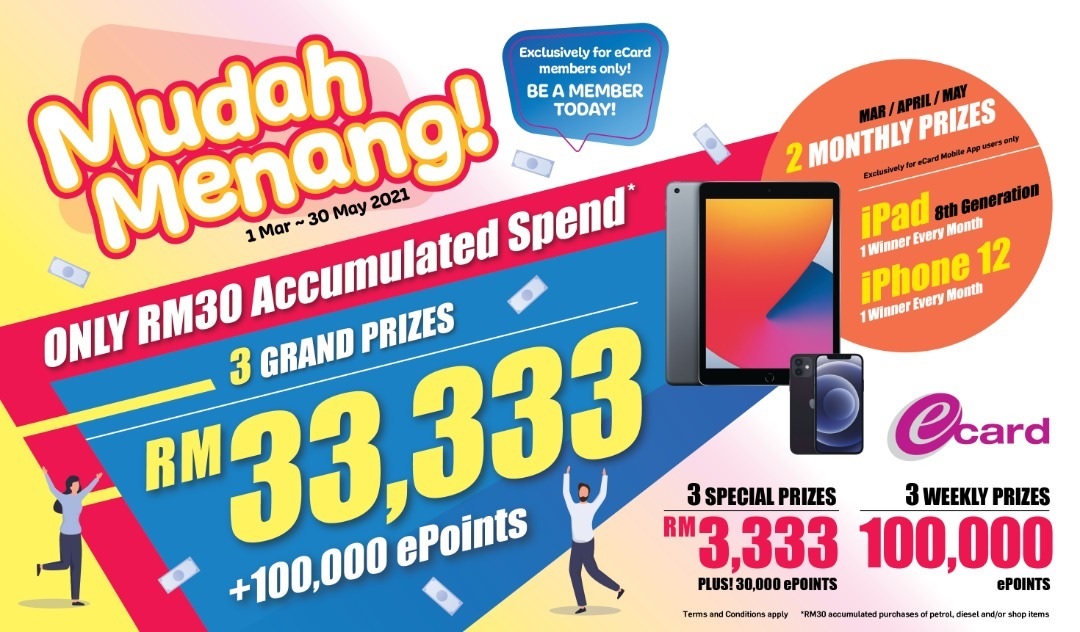 Jeep has had a lot of different models since its first vehicle came out of the factory in 1945. During the early years, Jeeps were pretty much utilitarian vehicles, especially those which were used by the armed forces. Other companies like Ford and even Toyota began promoting 4×4 vehicles for recreational purposes and configured them for such use.
Jeep decided to also compete in the segment which would only take off in the 1990s. It came out with a model called the Jeepster Commando which catered to growing interest in leisure time use of 4×4 vehicles. It was the first compact 4×4 vehicle with an automatic transmission and, unlike the Jeep CJs of its day, it boasted modern amenities such as doors, roll-up side glass, a heater and roof, as standard equipment.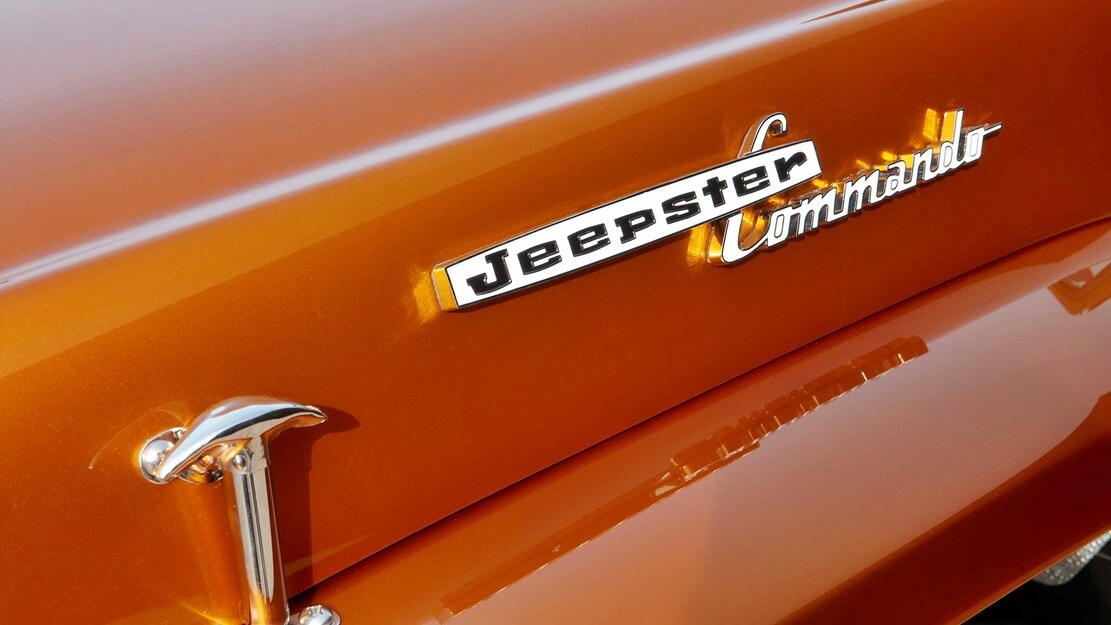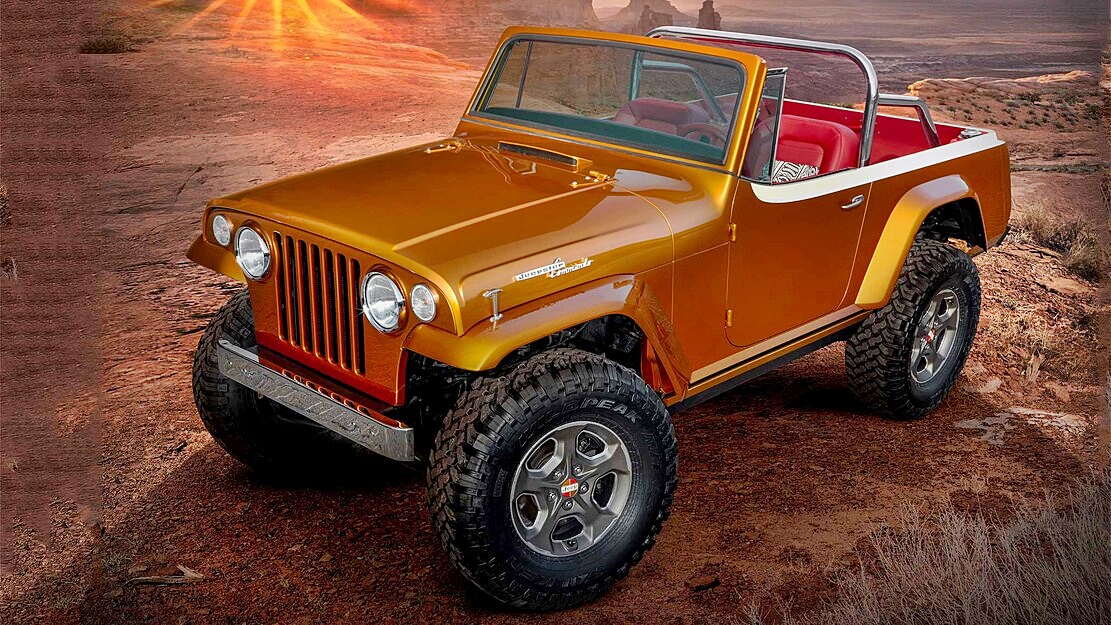 'Resto-Mod' project
The Jeepster made an impact in its early years but a change of engine caused a decline in the early 1970s. However, like many classics, it gained cult status years after it was discontinued. This year, the designers at Jeep picked the 1968 Jeepster for their 'Resto-Mod' project,  seamlessly blending it with a 2020 Jeep Wrangler Rubicon.
The Jeepster Beach concept, like the original, is made for fun in the sun, and this ultimate beach-themed cruiser continues that tradition by embodying a spirited, carefree attitude. The body was modified and the exterior fuses original chrome trim with an updated, brightly coloured two-tone paint scheme of Hazy IPA and Zinc Oxide.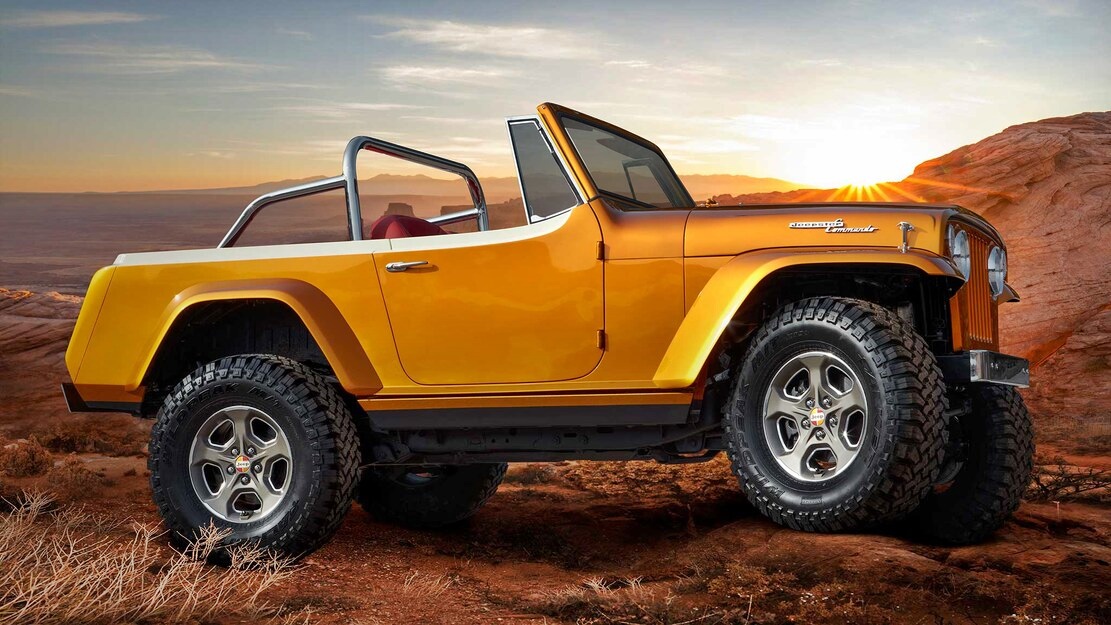 Vintage looks, modern mechanicals
While the Jeepster Beach concept maintains the outward appearance of a vintage Jeepster, it commands peak performance both on and off-road delivered by the modern-day Wrangler. Under the bonnet lives a high-tech 2-litre 4-cylinder engine pushing out 270 bhp/400 Nm. It has direct-injection and uses a twin-scroll, low-inertia turbocharger mounted directly to the cylinder head, along with a dedicated cooling circuit for the turbocharger, intake air and throttle body for exceptional responsiveness, performance and fuel efficiency. An 8-speed automatic transmission mated to a 4:1 transfer case delivers power to all four 35-inch tyres.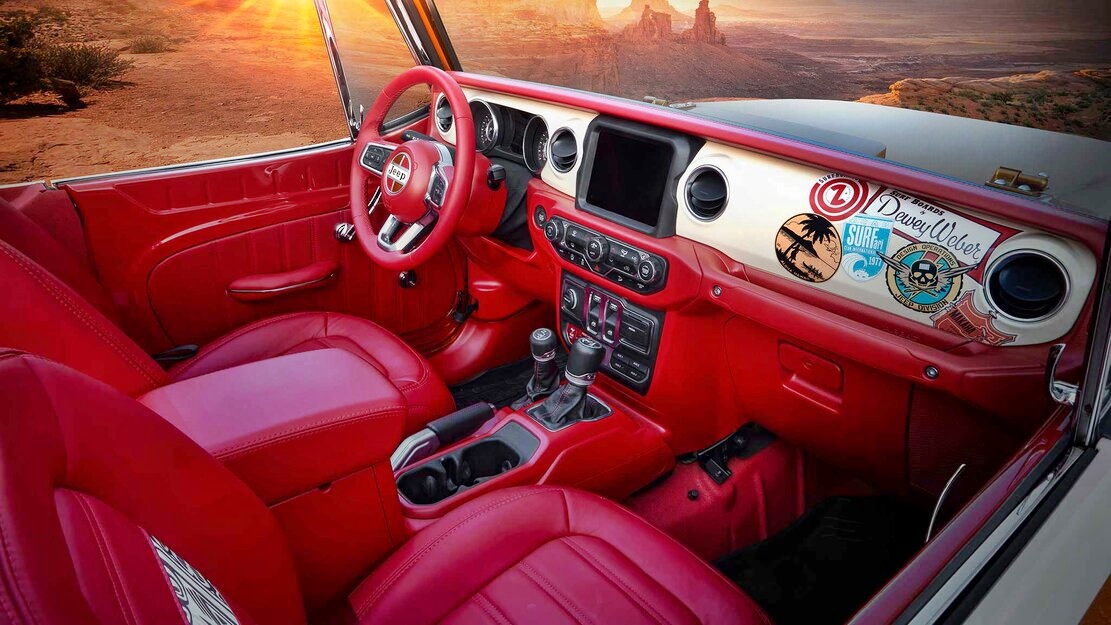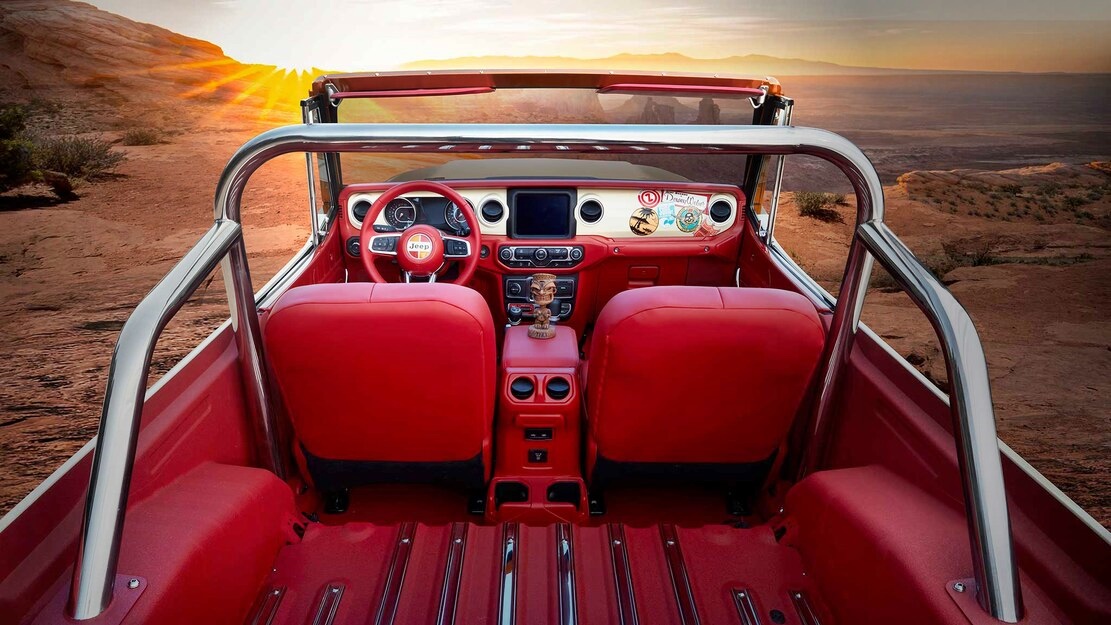 The custom interior features low-back bucket seats trimmed in red leather. The rear seat was replaced with a chrome, 4-point safety cage and the carpets were removed to make cleaning out sand a breeze.