After Naza's swift termination of its involvement with the Kia and Peugeot brands during the last quarter of 2020, the market was curious to see who would take over the brands. By December, one part of the question was answered when Berjaya Auto Alliance Sdn Bhd (BAASB) was announced as  the new distributor for the French brand. BAASB is a joint venture between Berjaya Corporation and Bermaz Auto, the latter already established as the distributor of Mazda vehicles.
Kia took a bit longer but Bermaz Auto (or BAuto) was a strong candidate and today, that has been officially confirmed with the full details announced at a press conference. A subsidiary of BAuto, Dinamikjaya Motors Sdn Bhd (DMSB), will be the sole distributor while another company – Kia Malaysia Sdn Bhd – has also been formed to manage the assembly of Kia vehicles locally and Kia Motors has majority share in this company.
Joint-Venture and Distributorship agreements
Commenting on this development, Tae-Hun Lee, President & CEO of Kia Asia-Pacific, said: "After months of searching for the right partner, Kia is delighted to enter into the Kia JV and Kia Distributorship with Bermaz Auto. With BAuto's proven capability in successfully building up automotive marques in Malaysia and the Philippines, as well as their automotive manufacturing experience, we believe we have placed the Kia brand in good hands under the capable leadership of its Executive Chairman, Dato' Seri Ben Yeoh."
While the matter of continuing its presence in the Malaysian market is settled, Kia is also looking at making its assembly operations Malaysia a hub for supplying vehicles around the region and possibly beyond. In as far as ASEAN is concerned, the Free Trade Area (AFTA) agreement provides for duty free import of vehicles by an ASEAN country of the vehicle is produced within the region. However, the level of ASEAN-sourced content must be at least 40%.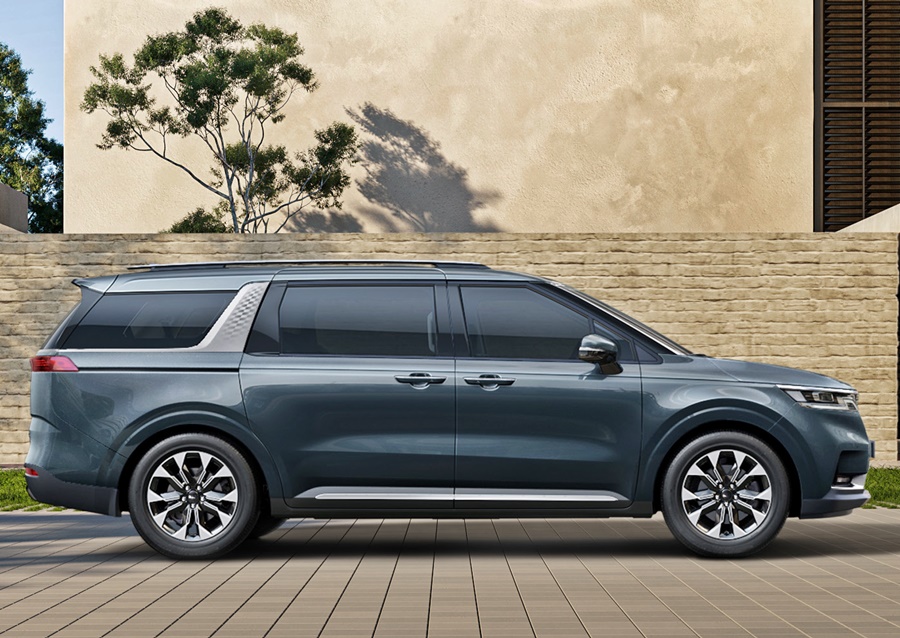 Due to current government policies and incentives, vehicles assembled in Malaysia can be sold at more attractive prices in the local market, enabling growth of volumes. However, Dato' Seri Yeoh said that the locally-assembled models won't be available for at least 12 to 18 months as that is the time that will be needed to prepare the plant and get suppliers of certain parts.
Local assembly to be at Inokom plant
The plant to be used is Inokom Corporation in Kulim, Kedah which is majority owned by Sime Darby Berhad. The other shareholders are  Bermaz Auto and, interestingly, Hyundai Motor Company (15%). The Korean carmaker was actually an original investor in the plant when it began operations in 1997 and in those early years, Renault also had a share. Both Hyundai and Renault assembled some products that were sold under the Inokom brand then.
In the meantime, DMSB will distribute models that are imported CBU (completely built-up) from Korea. There are some stocks remaining from Naza's inventory which will be taken over and sold through the Kia network which has 30+ dealers presently.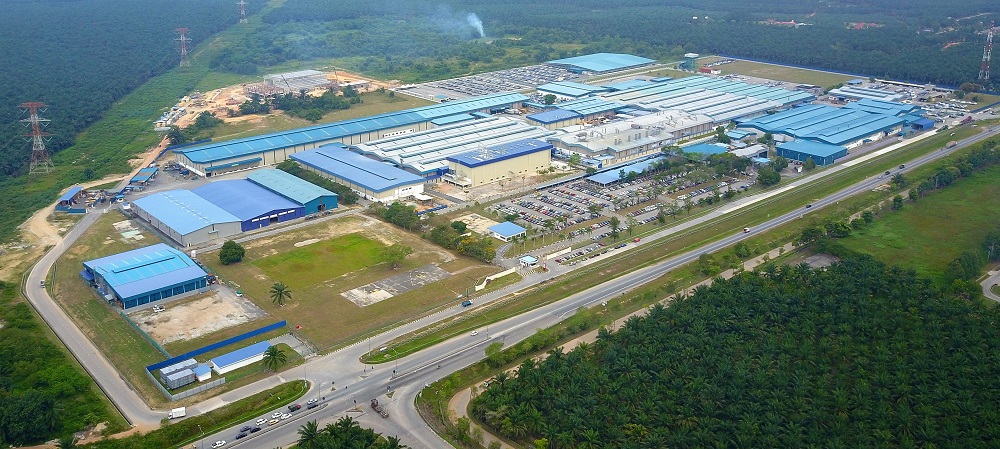 Three models to be assembled
At least three models will be assembled locally and the first two have already been identified. They will be the Seltos, a small SUV, and the new generation of the Carnival. The third model will be decided later. When exports do begin, possibly in 2023, the first market is likely to be the Philippines as BAuto already has its own subsidiary there handling the Mazda business. Of course, a new operating unit will be set up for Kia, and the same will apply in Malaysia although some of the key figures at the top will be the same for all the brands.
The most notable is Dato' Seri Ben Yeoh who has decades of experience in the auto industry. He started off in the 1970s at Cycle & Carriage Bintang and was involved in Mercedes-Benz vehicles, and then spent time over the following decades involved in brands such as Toyota, Daihatsu, Proton, Hyundai, Skoda and Mazda. He is therefore familiar with Japanese, European and Korean products and is helping develop the next generation for the auto business.
He is aware of the legacy issues relating to Kia vehicles and said that DMSB will examine all past promises to customers and see how to best move forward with existing owners. Given the track record shown in building up the Mazda brand in Malaysia, many expect that he will put a shine on the Kia brand in due course. He said that he is also pleased that Kia Motors has a share in the joint-venture as this demonstrates that strong commitment and support for the business.
Dato' Wong Kin Foo, who will head the Kia business, has previously been in a company that also handled Mazda, Peugeot and Kia. This was during the 1990s when Cycle & Carriage Bintang was the distributor for the brands. He will also be heading the team at BAASB which handles Peugeot and is a director of Bermaz Motor which handles Mazda.
The Inokom plant is very familiar to the BAuto leadership, some of whom were in its management in its earliest days. They also began local assembly of Hyundai models during the days when Hyumal was the distributor and 10 years ago, they returned to being involved at the plant when local assembled of Mazda vehicles began again. Soon, they will be planning for the assembly of the Seltos and Carnival.
Kia's bold transformation underway
The timing for BAuto to associate itself with Kia is also good, as it was when the company took over the Mazda franchise in 2008 from Cycle & Carriage Bintang. At that time, Mazda was starting with to introduce a completely refreshed range of models, all of which would prove highly appealing to customers and boost sales quickly. Likewise, Kia started this year with the unveiling of a new corporate logo which also marked the start of a bold transformation which will see the revamping of nearly all facets of its business to establish a leadership position in the future mobility industry.
The Korean carmaker's long-term business strategy, which has the ambition to take a leading position in the global car market, will include  popularizing electric vehicles. A global EV business strategy aims to put the brand in a leadership position and to achieve this, Kia will launch a diverse range of dedicated BEVs (Battery Electric Vehicles). "The next generation products are sustainable, focusing on high electrification, active safety, connectivity with many autonomous features and are highly human-centric," observed Dato' Seri Yeoh.
Dato' Seri Yeoh said that while it is evident that Kia is strongly focusing on EVs, such vehicles may not be offered so soon in Malaysia. He has always been pragmatic in his approach to business and he believes that consumer acceptance needs to be stronger. That is the same sentiment that other companies have as the government is not pro-active in the area of electric vehicles. While governments in neighbouring countries have announced and even implemented sound policies and incentives that are attractive and give carmakers confidence to invest, Malaysia is still not doing the same.
Calling existing Kia owners
In the meantime, DMSB, as the new distributors, would like all existing owners of Kia vehicles in Malaysia to provide their details so that they can be registered in the database. This is especially important for those whose vehicles are still under warranty. It is almost certain that as a responsible manufacturer, Kia will honour whatever warranties have been given with their vehicles sold previously but DMSB will need owners to provide information. Furthermore, being registered in DMSB's database means that any recalls or other notifications will be communicated to them. To register details, visit this website: Kia Customers' Information Update.
Kia to move away from traditional manufacturing-driven business model