Even before GMC's electric HUMMER supertruck goes on sale at the end of this year, the company has revealed another model – the HUMMER EV SUV – which will make its debut in 2023. The SUV is the next chapter in the company's revival with only EV products.
"The GMC HUMMER EVs were envisioned to be the most capable and compelling electric supertrucks ever," said Duncan Aldred, Global Vice-President of Buick and GMC. "The new HUMMER EV SUV is the next chapter, which will offer many options for customers to tailor the truck to their lifestyles, while continuing to encourage them to forge new paths with zero emissions."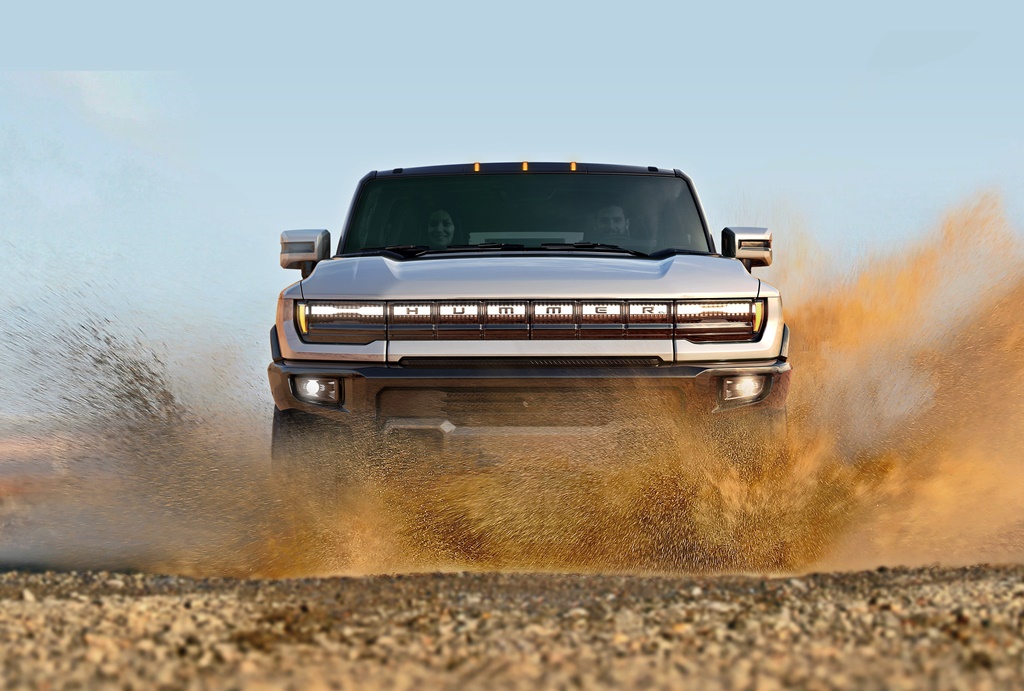 Starting with Edition 1
Driven by General Motors' next-generation Ultium Platform, the new EV SUV will launch with an  exclusive Edition 1. This will give the customer a choice to equip the vehicle for optimal driving range or maximum off-road capability. As standard, the Edition 1 will have 22-inch premium wheels, assist steps and floorliners.
Customers will be able to opt for the Extreme Off-Road package with 18-inch wheels and 35-inch-OD MT tyres, underbody armour and rock sliders, a front eLocker and virtual rear lockers, heavy-duty ball-spline half-shafts, UltraVision with underbody camera views and other high-tech features.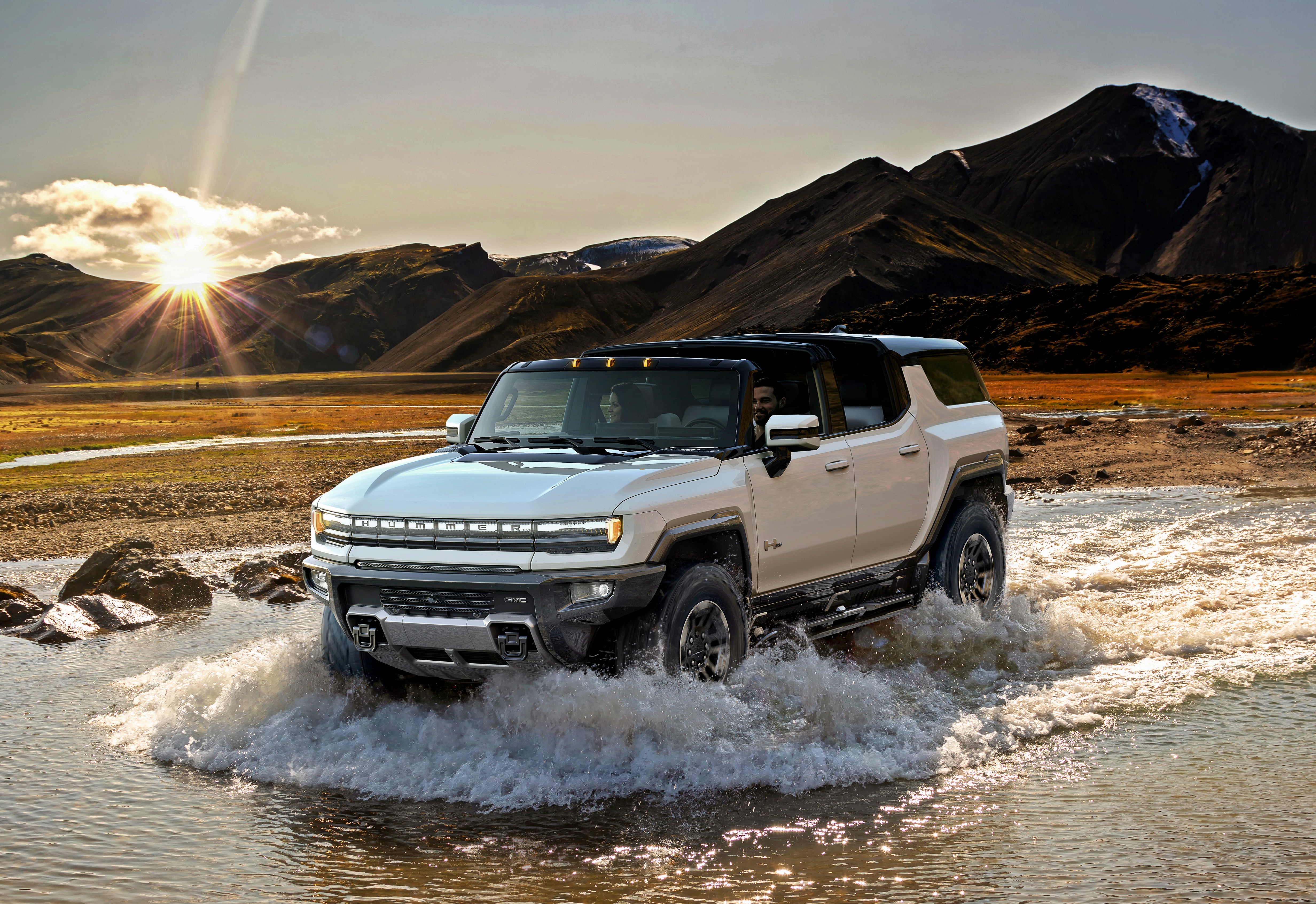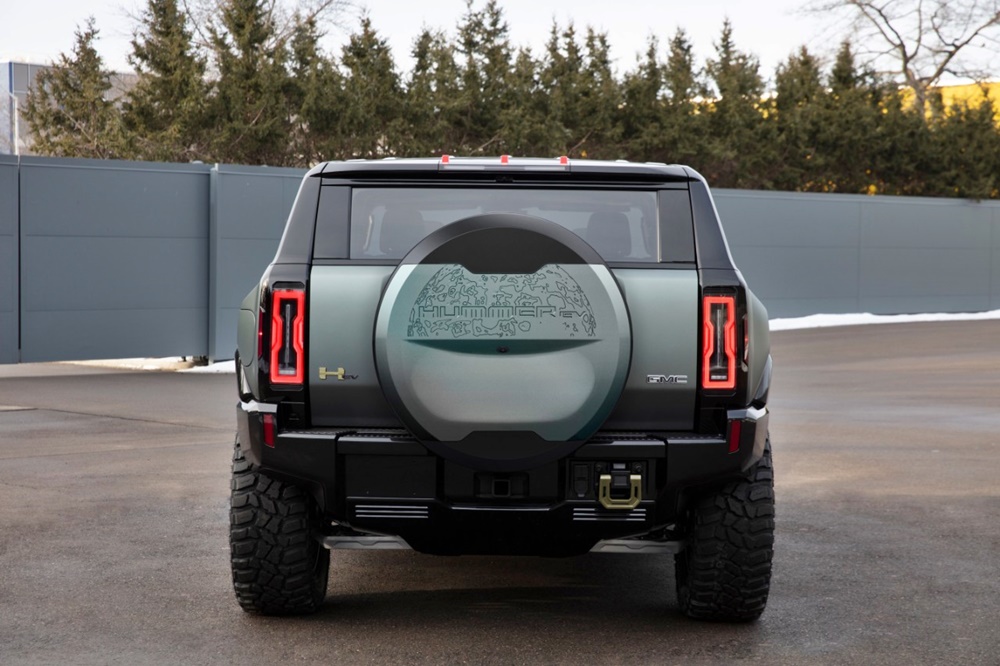 The SUV's look is rugged, like the pick-up truck, but has a different rear design with a full-size spare tyre mounted in the classic SUV fashion. Inside, a similar 5-passenger layout from the pick-up remains and includes a large and useful rear cargo area.
Crabwalk and Extract Mode
GMC is highlighting the superior capabilities of the new SUV while are possible with the HUMMER EV's signature features such as CrabWalk, a revolutionary setting utilizing 4-wheel steer to drive diagonally at low speeds – like a crab. This will give a capability no other competitive SUV can offer. There is also Extract Mode which is a first-of-its-kind system that makes full use of the Adaptive Air Suspension to raise the vehicle about 150 mm to get over tough obstacles. This is extra ground clearance in addition to the already tall ride height.
Although it has a 3220 mm wheelbase, it can turn within 10.8 metres with 4-Wheel Steer. Impressive departure and breakover angles also allow it to be driven up and down steep slopes without difficulty.
An immersive interior puts the driver at the centre of every moment, including customizable, multisensory user features and an open driving experience with the standard Infinity Roof with removable Sky Panels, I-Bar and rear drop glass.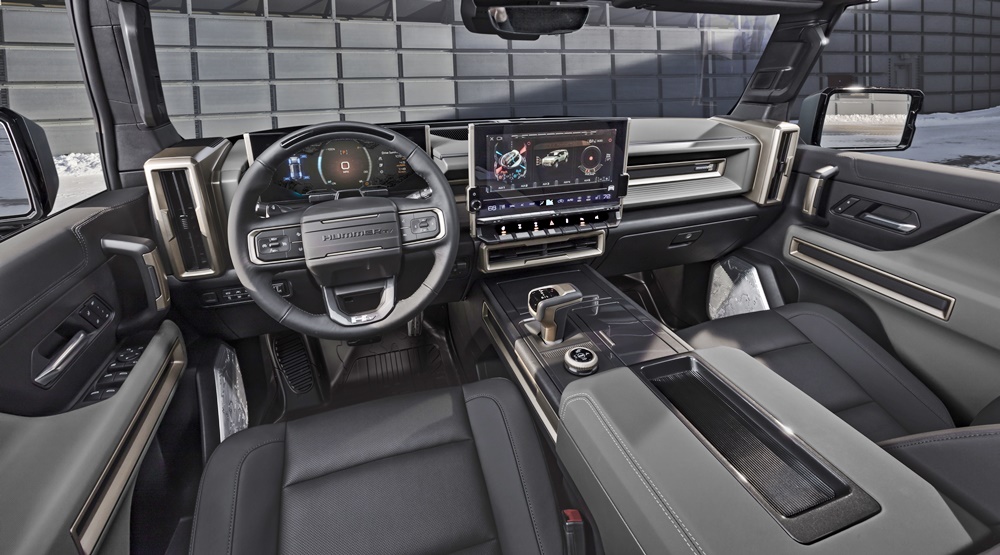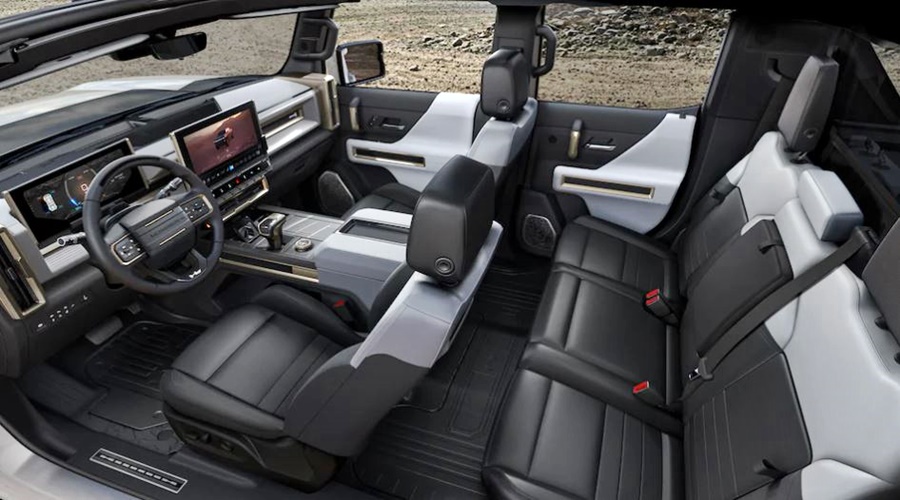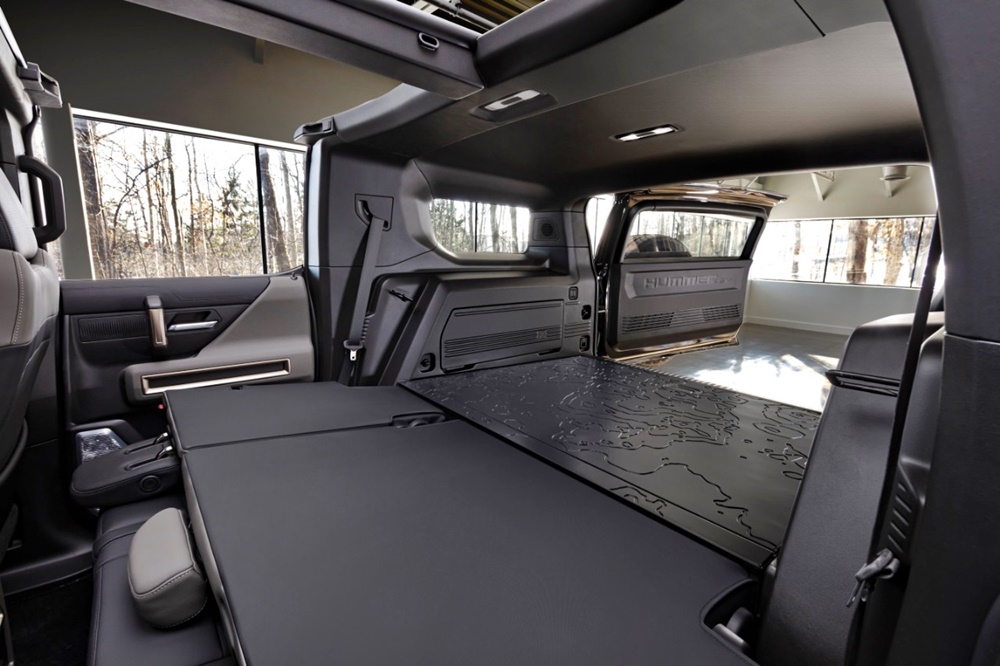 830 hp, 15,592 Nm
GM's Ultium Drive System offers up to 830 horsepower and up to 15,592 Nm of torque (GM estimated) — enough power for super-fast 0 to 96 km/h sprints in a time claimed to be approximately 3.5 seconds. The 20-module Ultium battery system can take the vehicle up to a 48 kms, GM engineers estimate, on the Edition 1 (with standard equipment).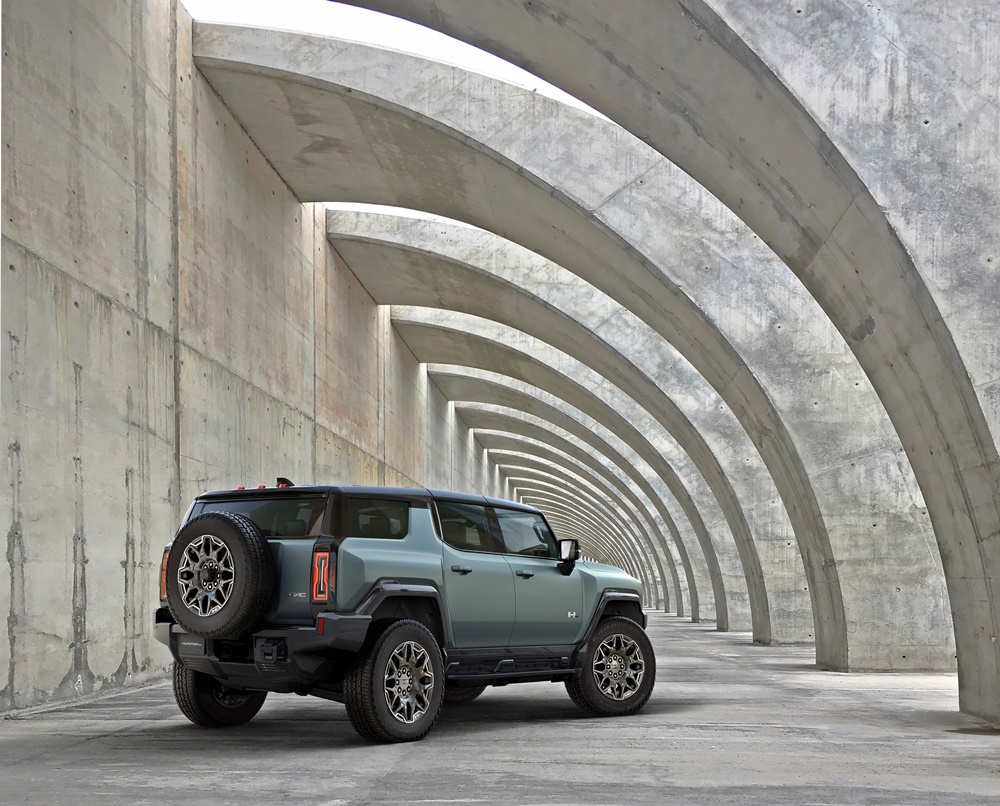 Additionally, all HUMMER EV SUV models will feature the enhanced version of Super Cruise, an optional driver-assistance technology offering hands-free driving on more than 320,000 kms of enabled roads, and a new automatic lane-changing feature, where the system can determine when a lane change is optimal and initiate the manoeuvre, while following signaling protocols.
Production and pricing in 2023
Production will begin in early 2023, and GMC is able to indicate the starting price of the Edition 1 which will be US$105,595 (about RM436,265 at today's exchange rate). When equipped with the Extreme Off-Road Package, the starting price will be about 4.7% more.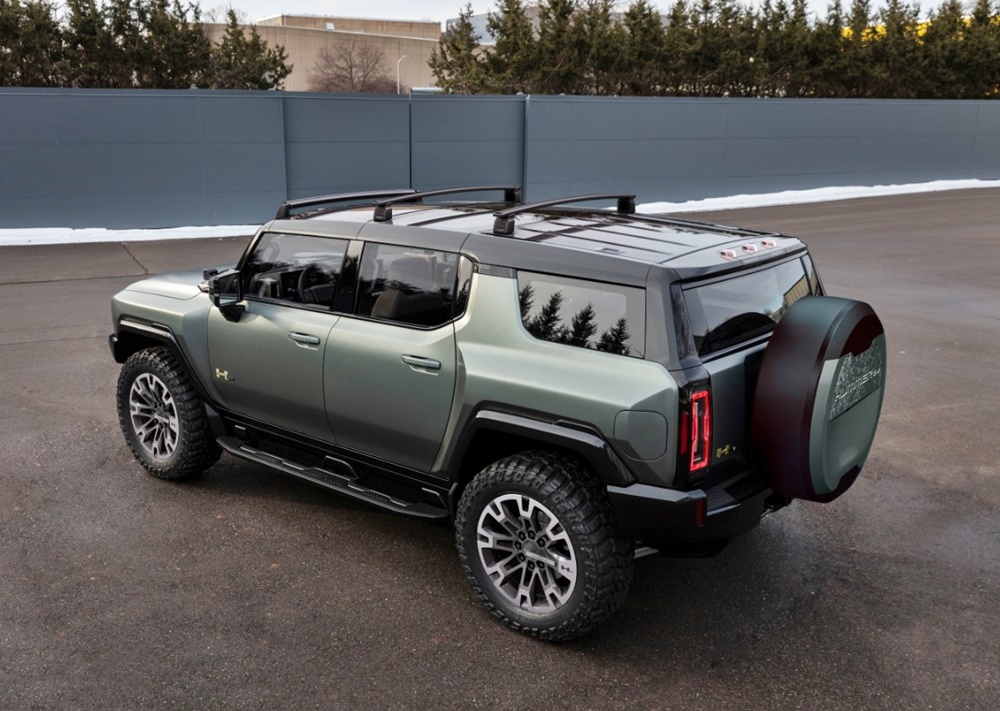 The Hummer returns… as an EV supertruck with 1,000 horsepower (w/VIDEO)