I would be lying if I said I was not excited about driving the GR Yaris.
"You go la bro, do a written and video review of the drive experience," said Chips in our Piston/BikesRepublic/MotoMalaya Whatsapp group chat.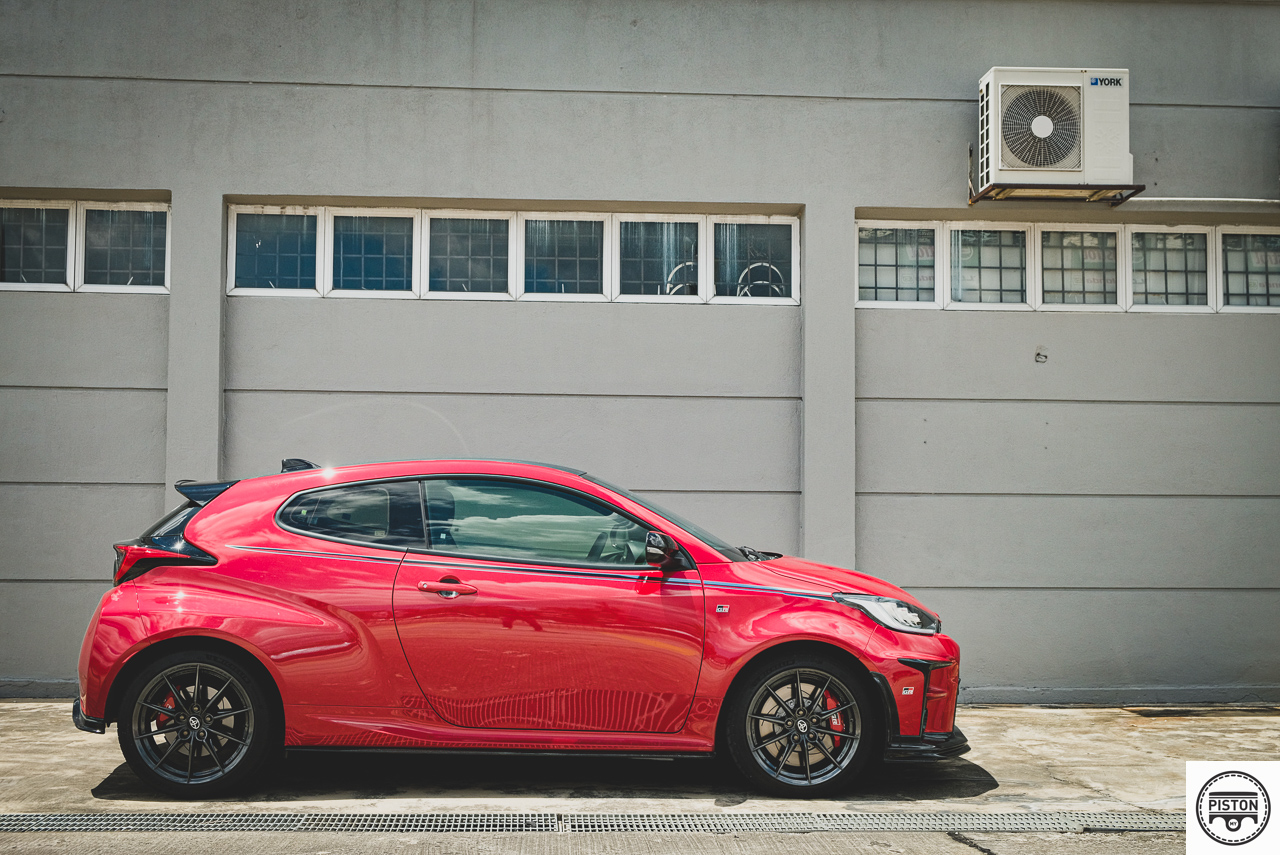 I saved the formalities, thanked Chips and dove right in. There was no, "are you sure, bro?"
I love my colleagues, but I love the cars more. There was no way was I going to say no to driving what is arguably the 10 most interesting drivers cars of the past decade. Or maybe 20.
The invite said to be there by 8, the sheer excitement woke me up by 530. I got there by 820. Traffic was bad.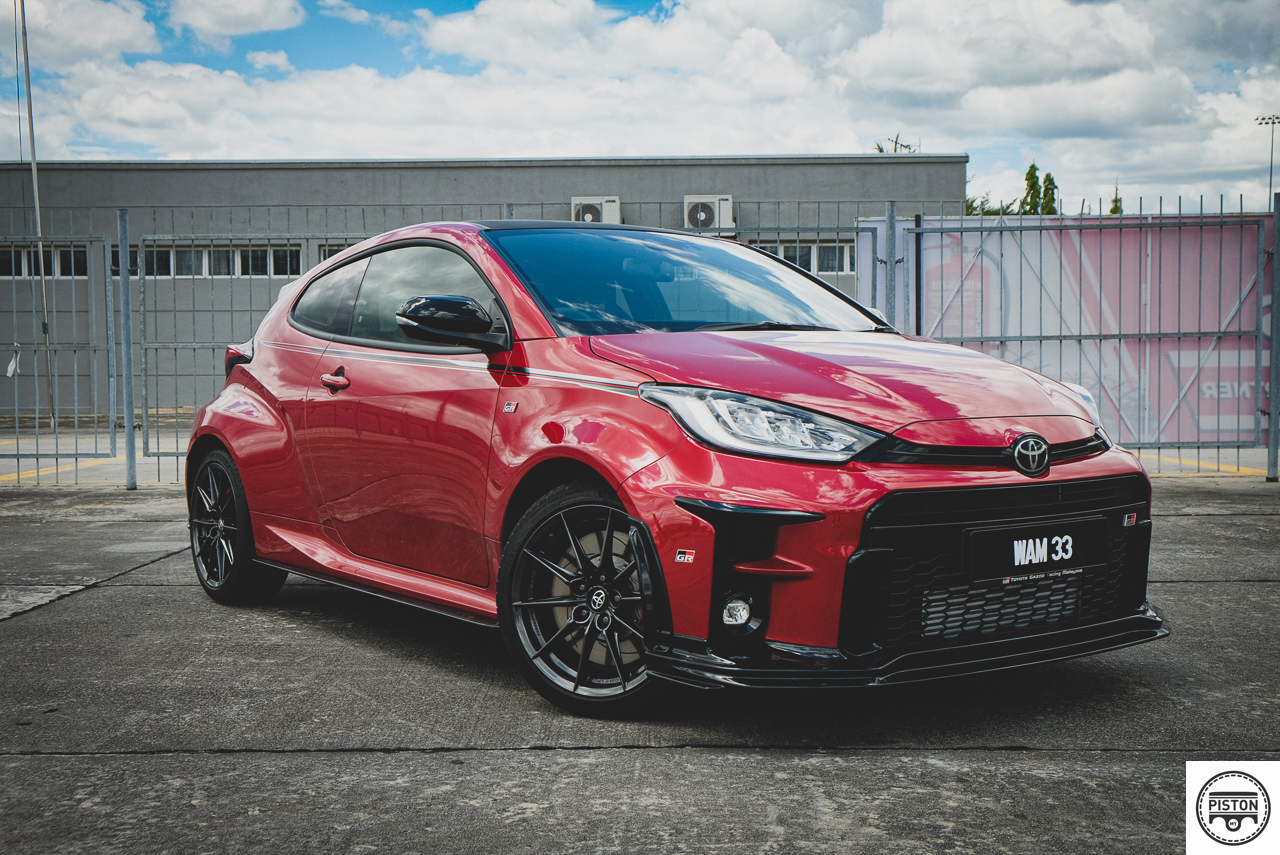 After all the formalities, hellos and a quick breakfast, there it was, the car that had dominated the news for a while, and was deemed as the most exciting hot hatch in a while, and I was unimpressed. I found myself thinking, "damn, it is rather small and unassuming."
It really is small. Tiny almost. Almost the size of a Mini Cooper 3-door. But wider. Which is not a bad thing. Some of the greatest cars are all short, wide and low. That's the basics of a great hot hatch. Think Renault Clio V6.
But sit inside and it feels comfortable, with an almost family sort of friendliness to it; the type that feels like you could drive it all day and then some.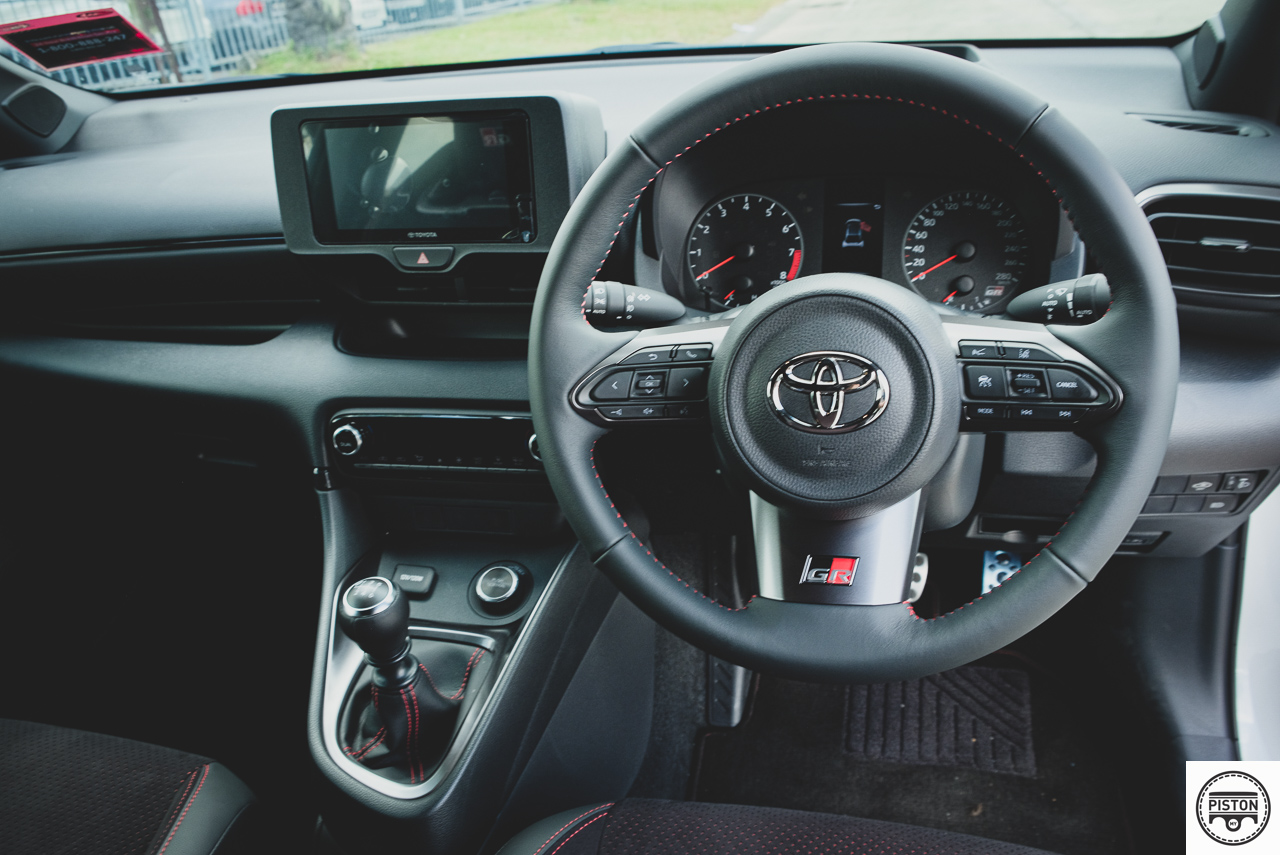 And despite all that, there was an aura in the air inside the GR Yaris that set the purpose straight. Telling whoever it is that sits in it that it was something special. This was not a regular Toyota and you could feel it.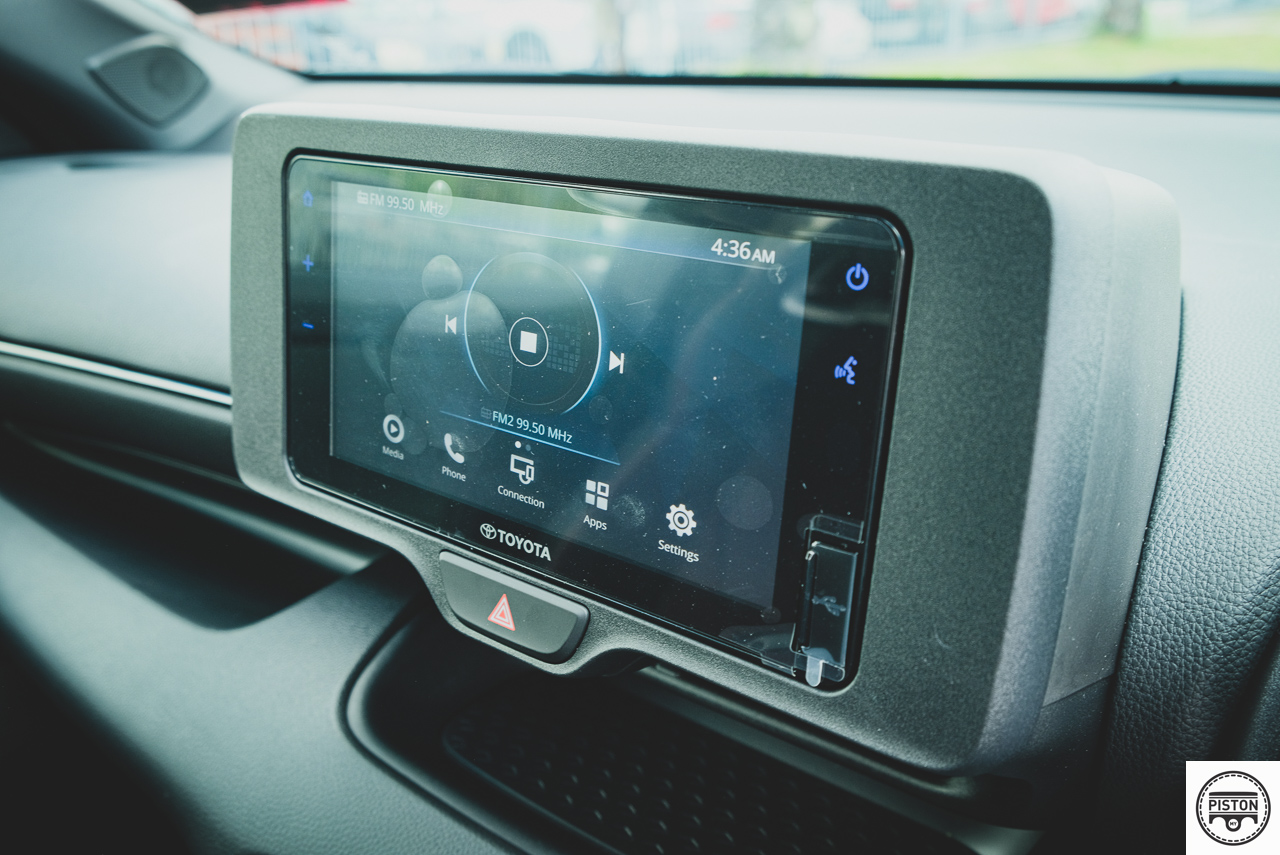 Perhaps it was the data logger lookalike head unit that dominated the central dashboard. Or perhaps it was the very obvious focus of the 6-speed manual with an aluminium shifter. Or perhaps it was the plastic laminated sticker that read out the car's purpose in life – 'Developed For FIA World Rally Championship'. But the biggest giveaway to the purpose of this Yaris was in its name – Toyota Gazoo Racing Yaris.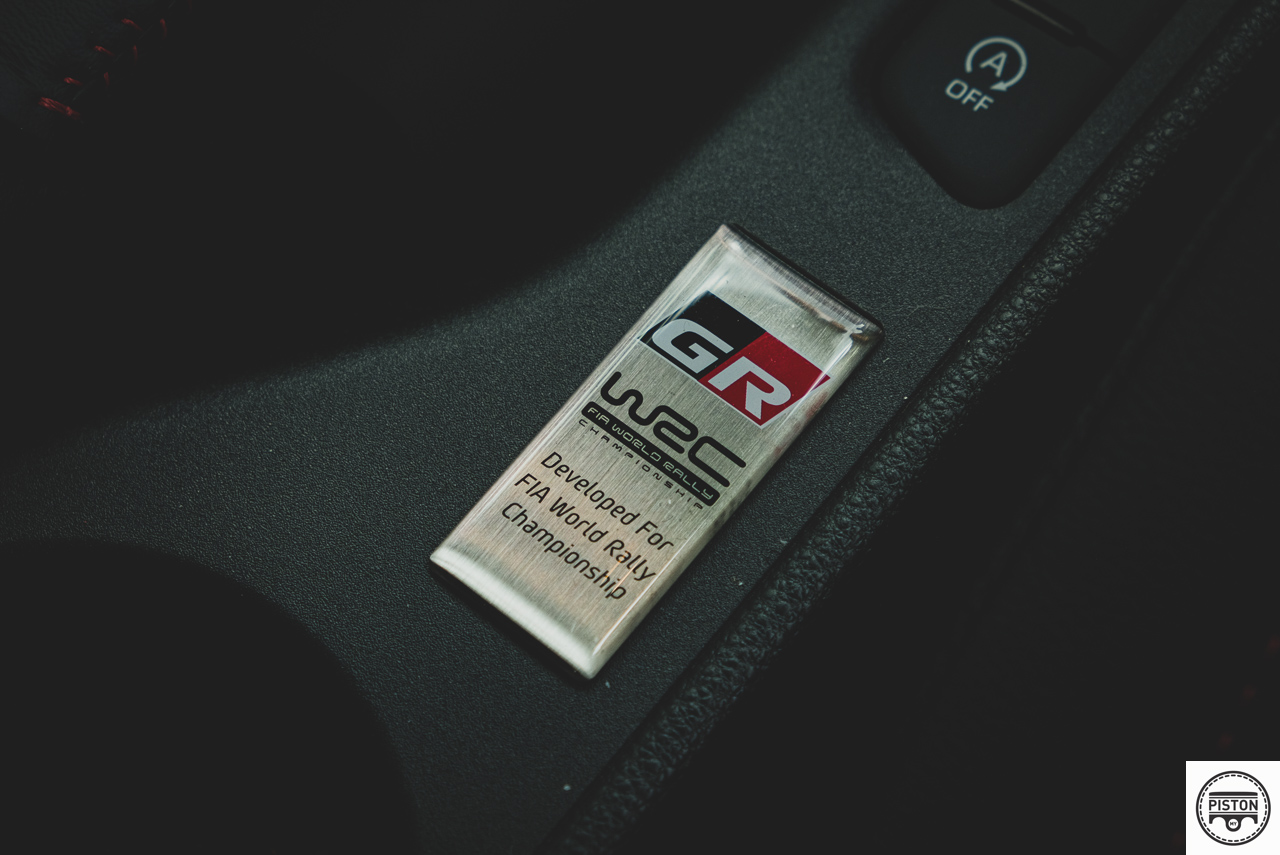 "I sat in one of those things," says my cousin Miki the day after my drive at Sepang.
I drove the Yaris from London to Cardiff, and it was horrid," he said.
"Yes, but I bet it wasn't the GR Yaris," was my answer.
"Of course not, I heard those things are quite special," was his answer.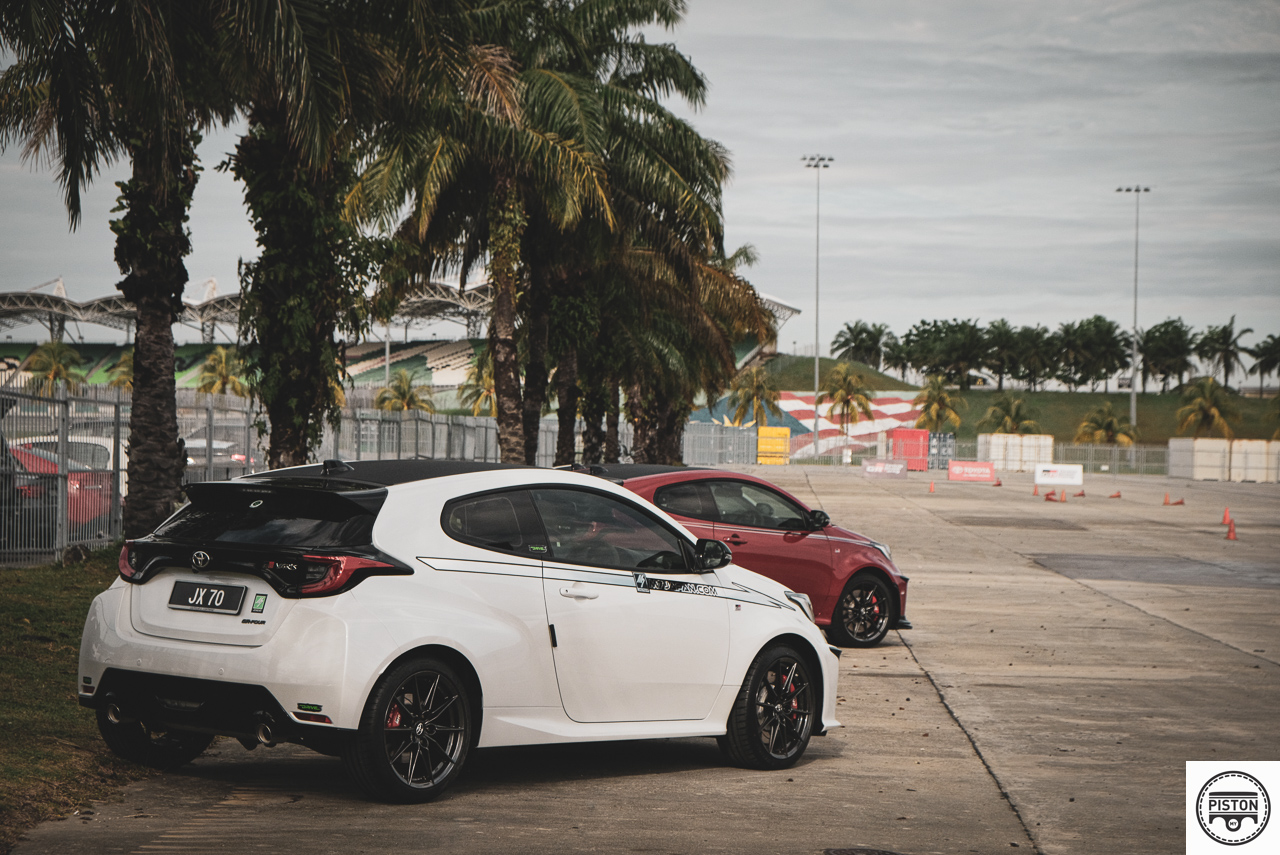 He could not be more right. The GR Yaris truly is special. It is also a Frankenstein of sorts as it is the combination of a Toyota Yaris front and a Toyota Corolla back. Hence why it looks so wide at the back, because it is all-wheel-drive, and the wider track helps it go rallying. A perfect canvas for Tommi Makinen's Toyota GR Rally team to develop a world dominator.
But there is little point in going further here, even if I were to wax lyrical about how much fun the car is to drive, which it really is, on track at least because I haven't driven it on road – the fact of the matter is that you cannot buy a Toyota GR Yaris anymore. Not a brand new unit in Malaysia at least.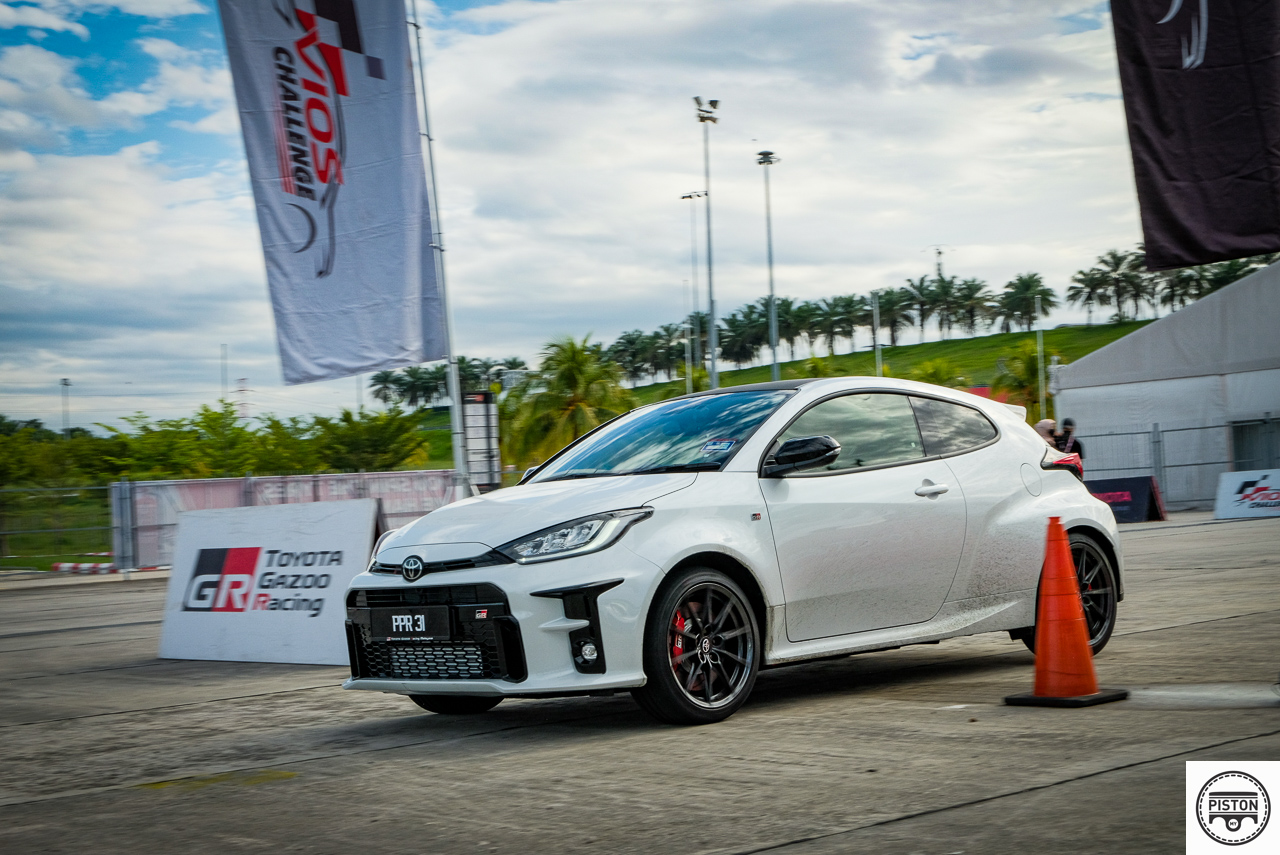 UMW Toyota Malaysia offered only 125 units of the GR Yaris to the Malaysian public, and all of them have been spoken for.
I did question the need to write this article before starting, since you won't be able to buy it brand new here anyway. But the car is undoubtedly amazing, and deserves an article of its own.
And I totally understand the demand for it, I want one too. I can't remember the last time I drove something that made me want to do some very illegal things with it. Every couple of years, a manufacturer will release something truly special that will blow away even the most dedicated of passionists – the GR Yaris is one of them.
Visually though there is nothing special about the car – inside or outside.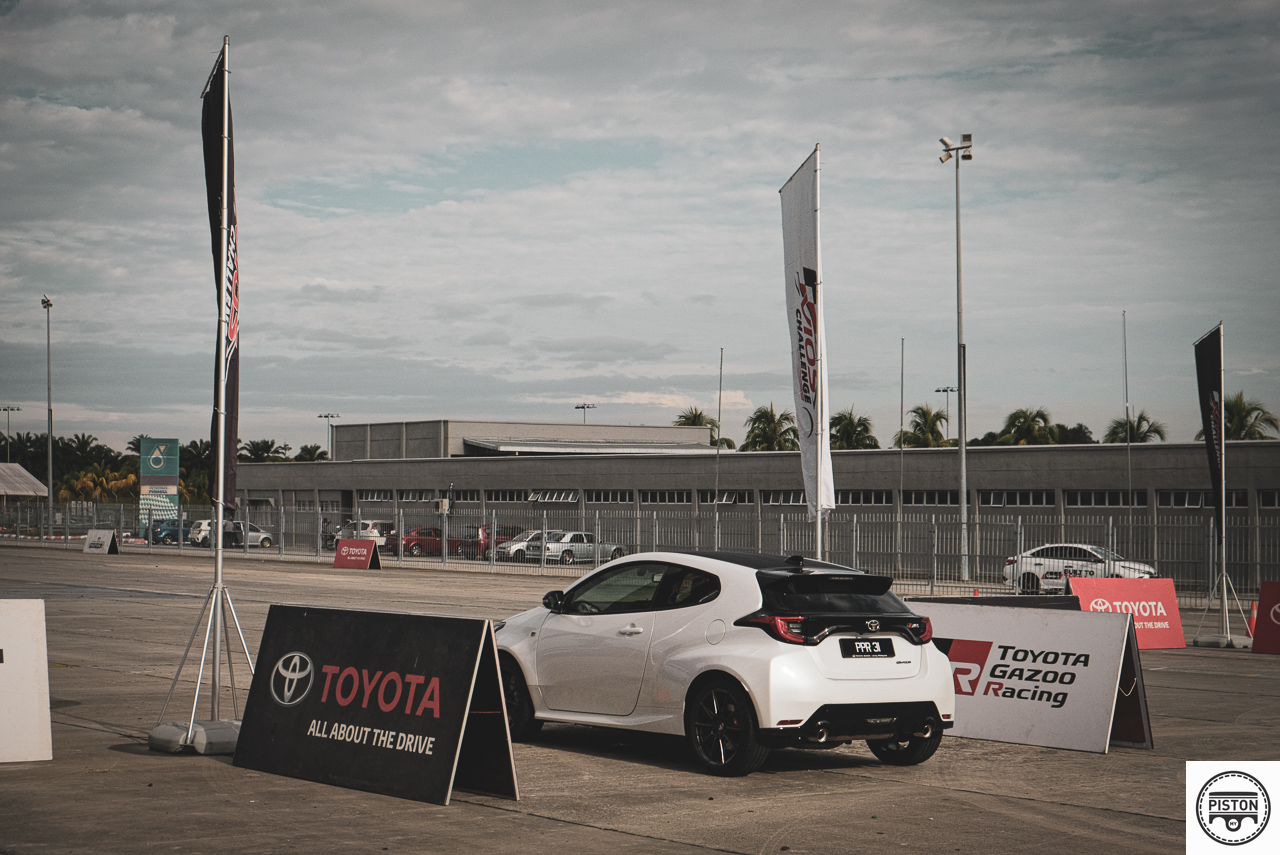 The uninitiated could easily be fooled into thinking it were a custom Myvi with a wide body kit which had spent time at the chop shop to get rid of the two back doors.
It really isn't visually impressive. It won't make your children squeal in delight when they see one, it will make your wife question her marriage to you should you spend over a quarter of a million ringgit in a car the size of a Myvi. It won't get you the girls.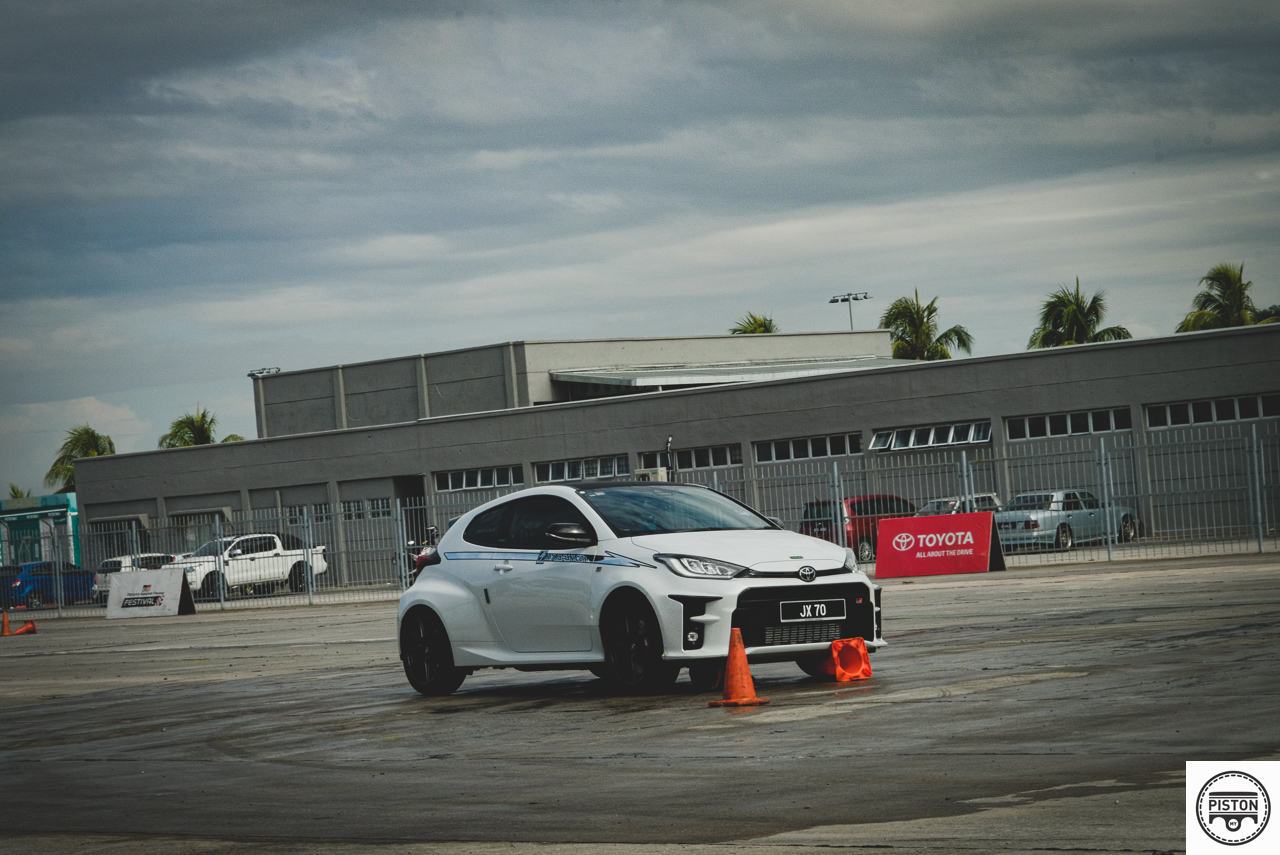 It will however get you lots of questions from fanboys. Myvi's will want to race you, the Type R boys will "cucuk" you every chance they get. And the AMG and Golf R boys will have a laugh smoking you.
But that's okay though, because as soon as you hit the corners, you will have the last laugh, because in the corners is where this Yaris becomes at one with its element.
In fact I dare say that in tight corners and in the right hands, this Yaris will "re-smoke" the AMG and Golf R. Such is its talent and capabilities, but a short wheel-base all-wheel-drive car will always need some experienced, talented hands that know what to do in case things get hairy. And things will get hairy very quickly.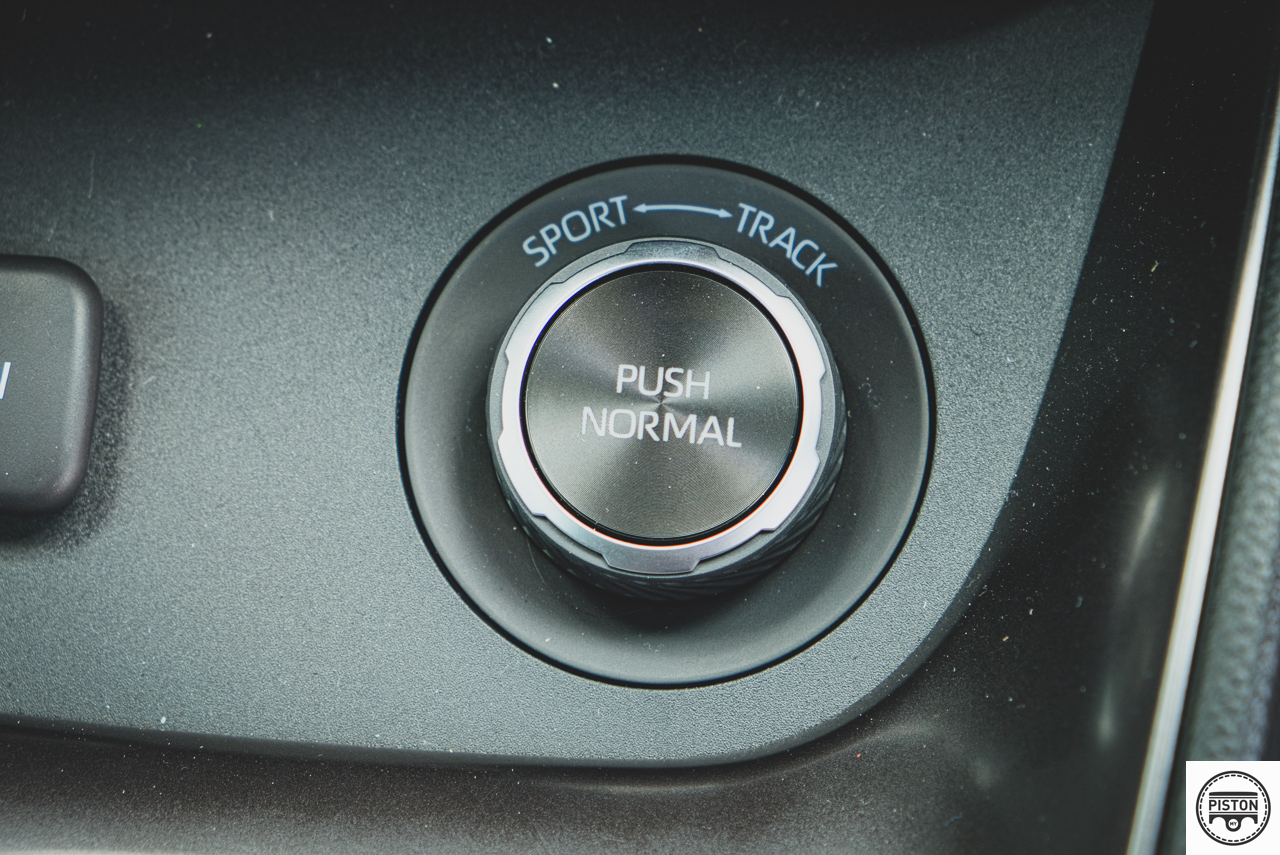 The all-wheel drive system is intelligent, in normal mode, it sends 60% of power to the front wheels, while in track mode it sends 50% of the power to the rear for perfect power distribution, and in sport mode it sends 70% of power to the back wheels, making it a tiny tail happy car.
We did get a chance to feel this layout for ourselves, the sport mode around the gymkhana track which was set up to initiate a slide – a 360 degree donut drift, a slalom course then into a high speed gets the tail out if you pull the handbrake hard enough. Onto another slalom then hard on the brakes.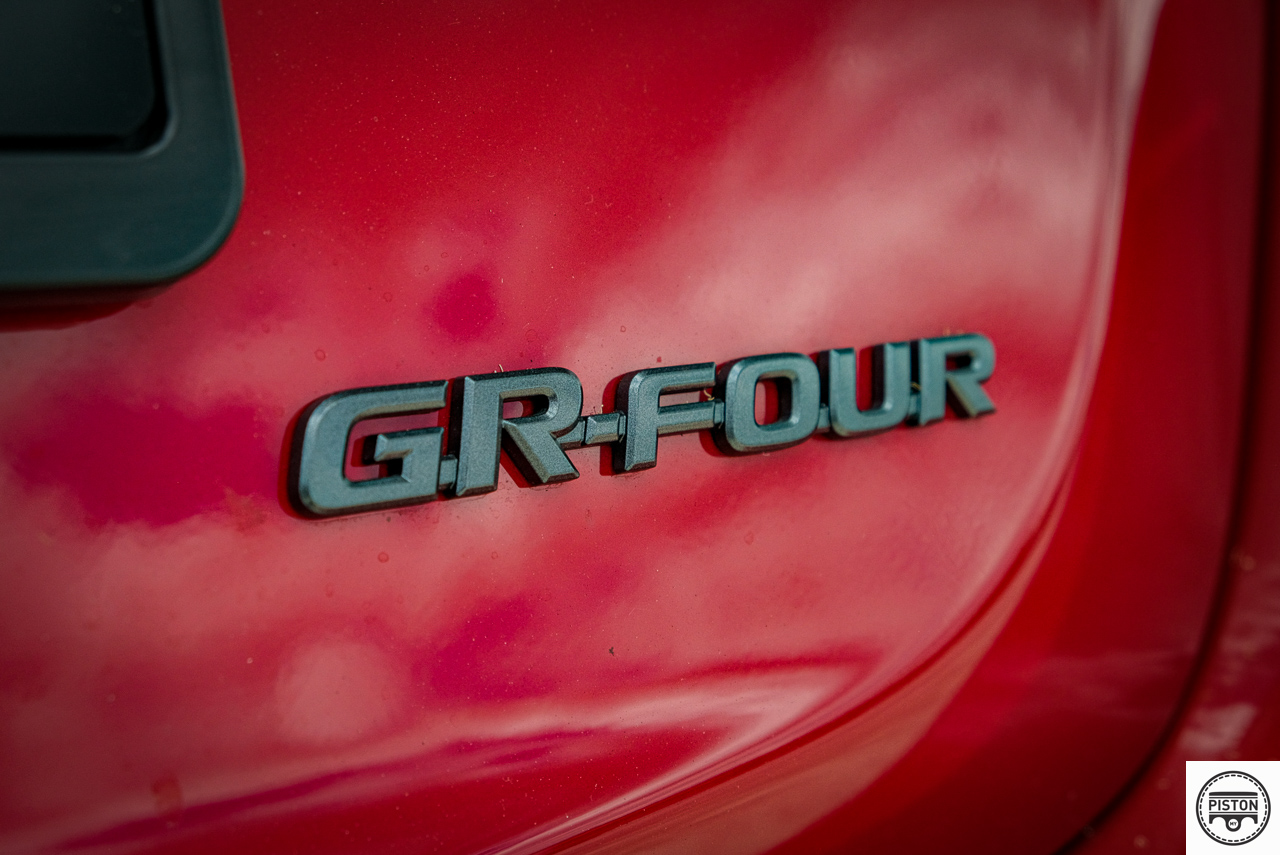 It was in the track mode that really made me realise that there are certain limitations to the car. Brake hard into a slow corner like turns one, four, nine and 15 of the Sepang Circuit and the rear will threaten to break loose. In fast corners especially turns five and six you have to modulate the pedal and even then there is this niggling sensation that the back just wants to break free.
Power is from a three-cylinder, 1.6 turbocharged engine. It puts out 261PS and 360km/h. Get the shifts right and this Yaris will reach 100km/h in just 5.5 seconds. Top speed is rated at 230km/h.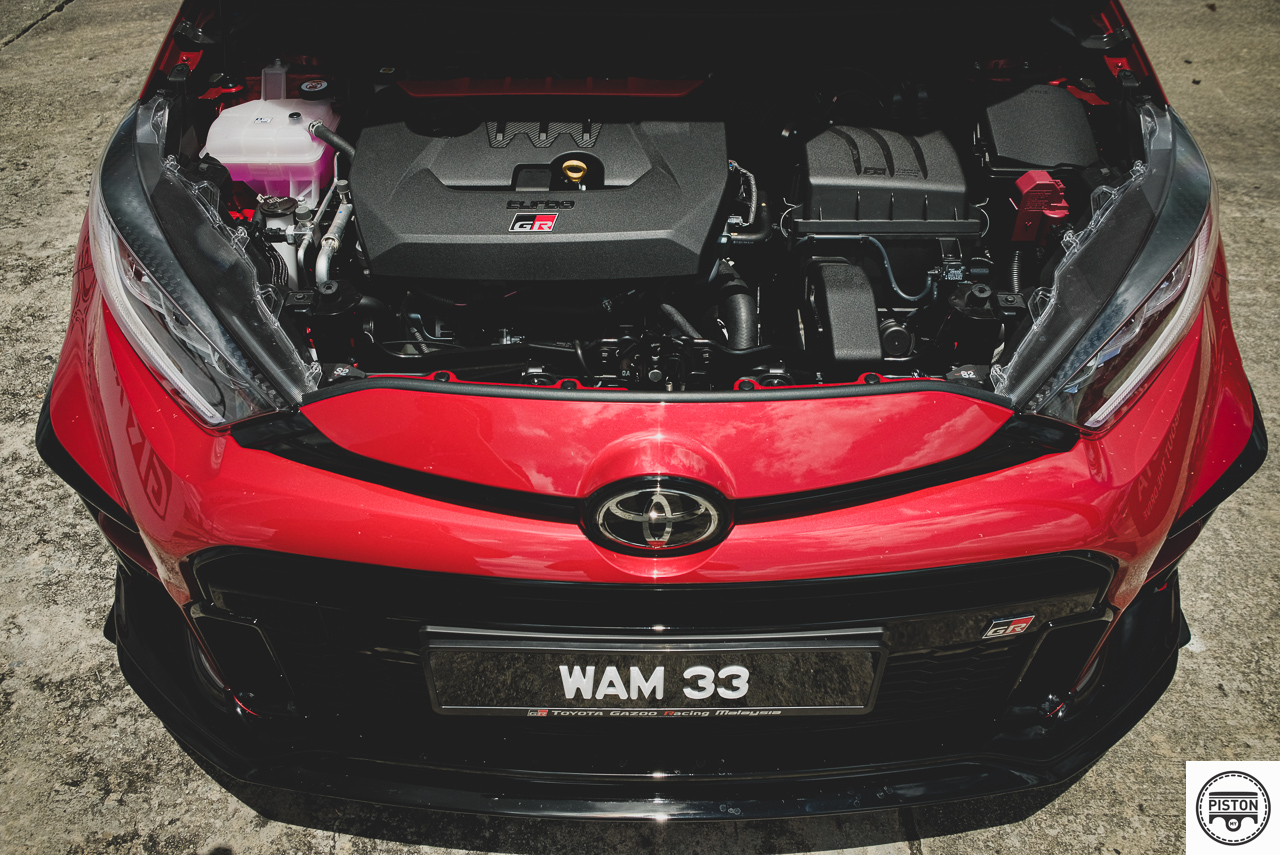 But it is not how much power it puts out, it's how it feels doing it.
Floor the pedal and there is no roar or scream that follows the acceleration. It is more of a "whoosh" of the turbocharger. Did you really expect a three-cylinder engine to scream?
I am not mocking the engine here. What Toyota has achieved with a three pot engine makes it the most power three-cylinder engine in the world. Ever! Read that sentence again, perhaps then we can truly appreciate the magnificence of this small car.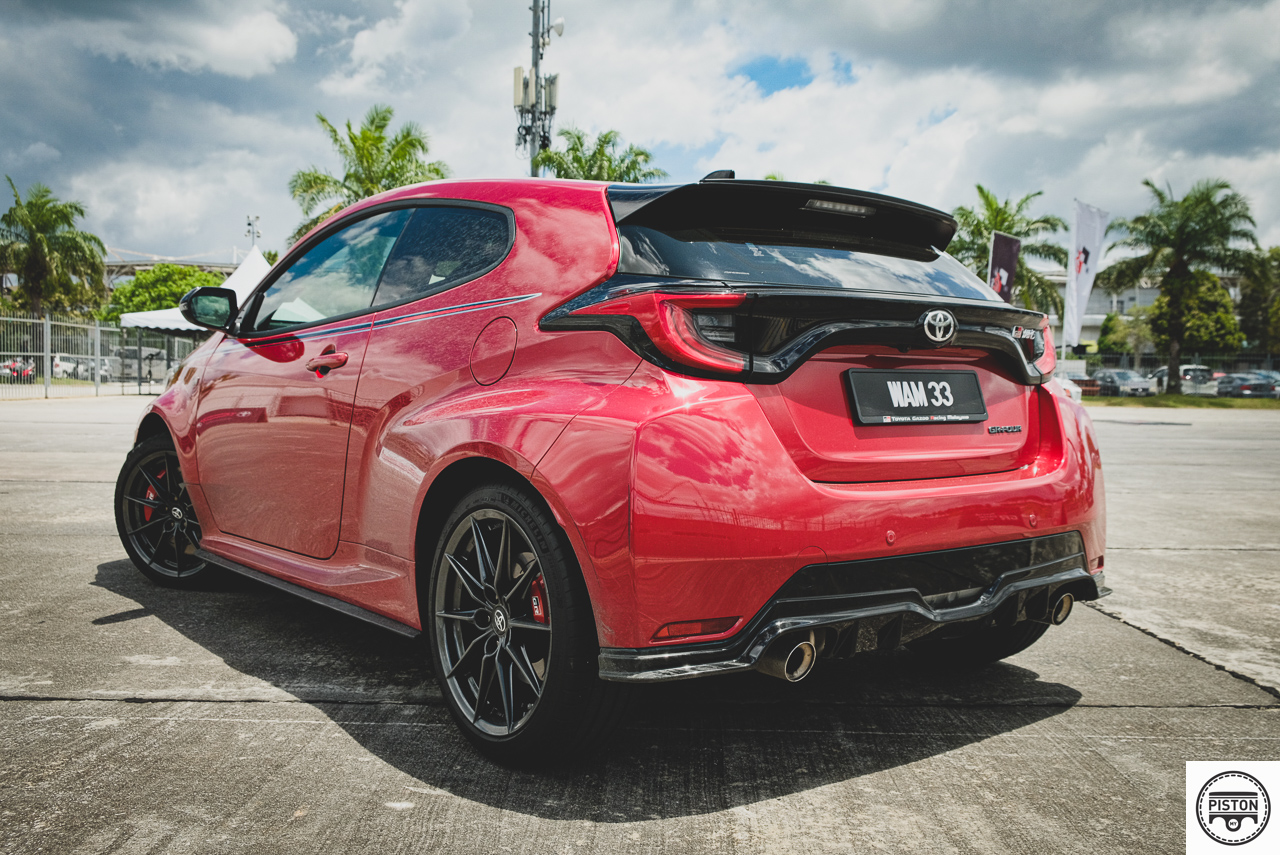 Then there is the fact this Yaris is in fact a homologation special – meaning that it was bred for racing. Rallying, to be more accurate.
Toyota built 25,000 units of the GR Yaris, because the rules of homologation says a manufacturer needs to build 25,000 units of a model, and it goes on to say that 2,500 of those can be high performance variants as well. Which suggests that rumours around Toyota building a more hardcore version of the GR Yaris may actually be true. Hello GRMN!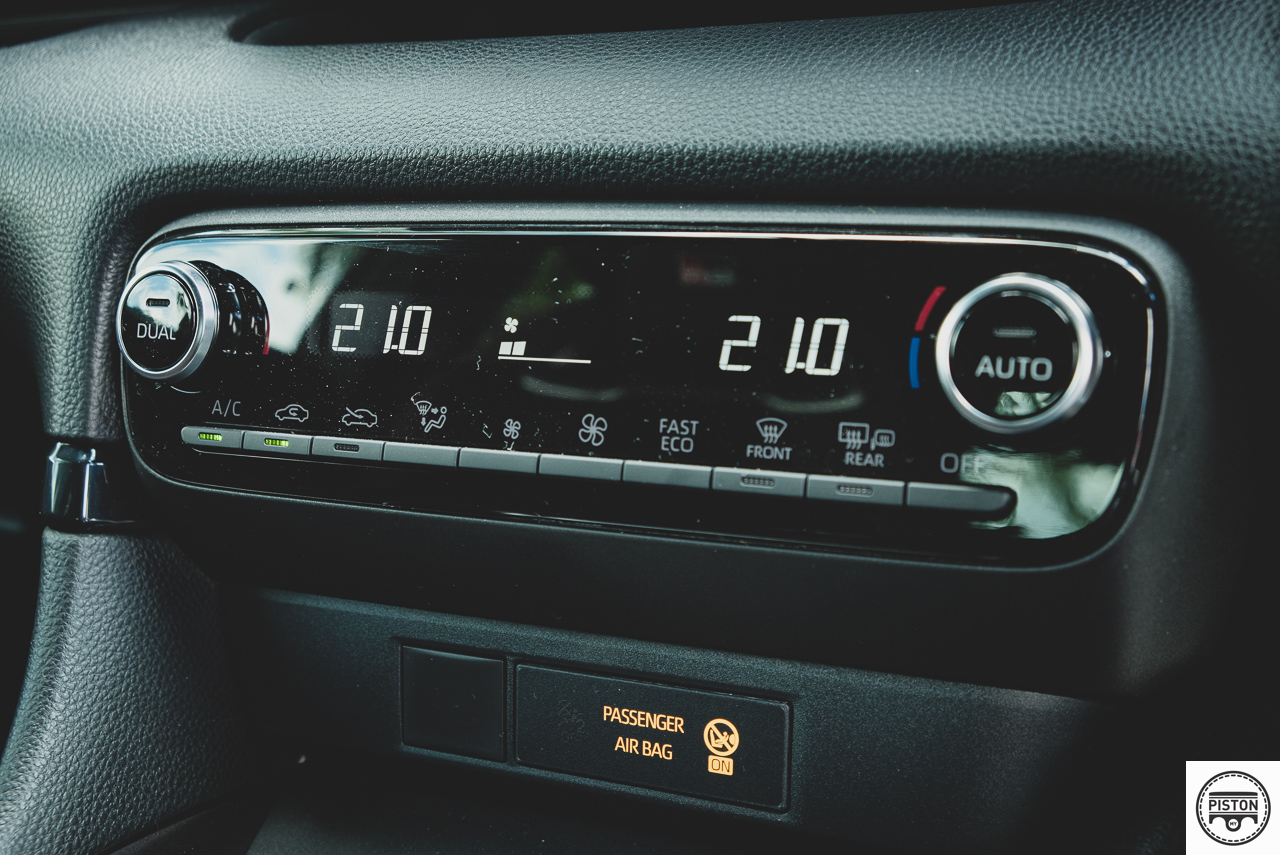 There is no doubt that the Toyota GR Yaris is a special car to drive, though it may not look like it to the untrained eye. This is a car that needs to be driven to be appreciated, and those that know, they know.
My biggest gripe with this car? That UMW Toyota Motor is not able to offer more units than the 125 already sold. That more people are not able to enjoy such a fantastic machine. This is a car that could potentially define a generation, a legend like the Golf GTI and the Renault Megane. And unfortunately enthusiasts will have to turn to the grey import market to buy it, robbing them of official Toyota after sales support.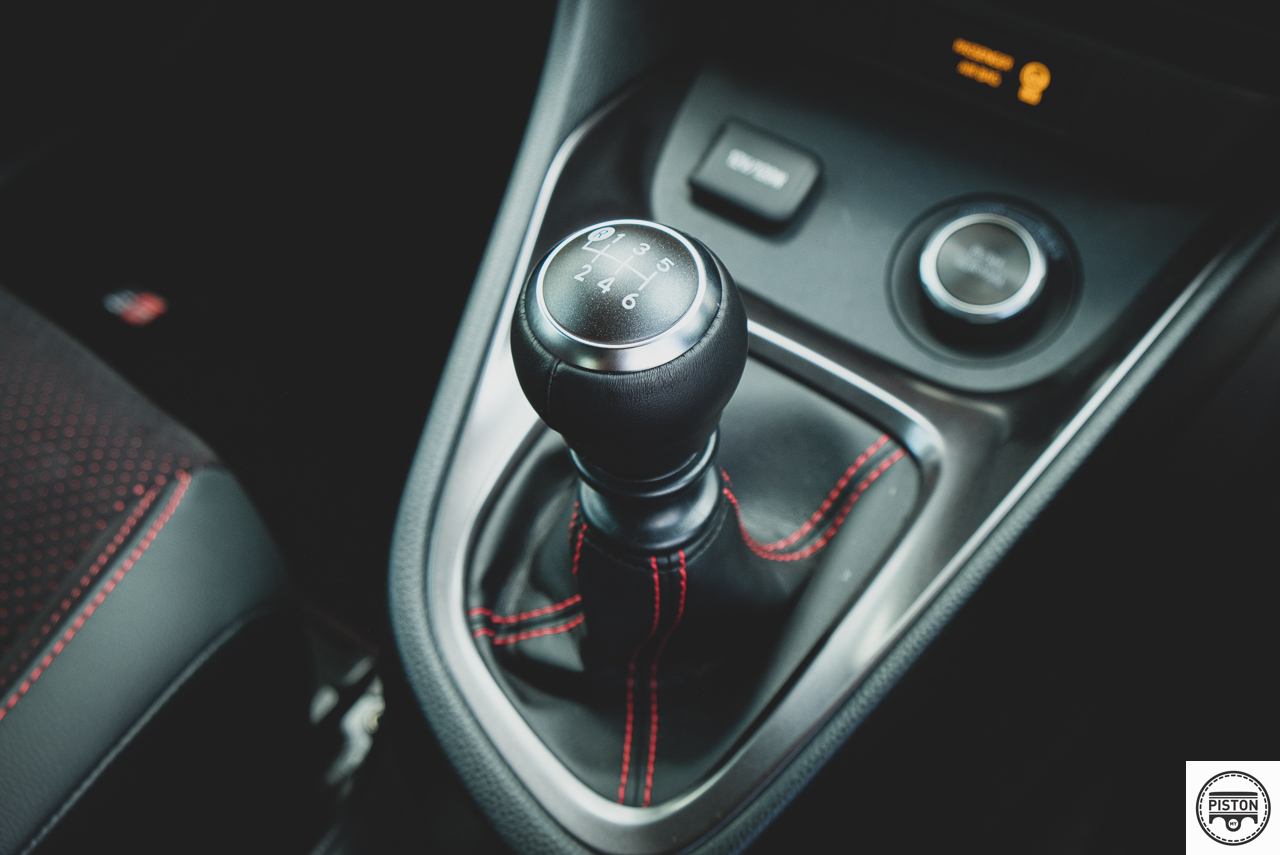 There is also word from friends who have booked the GR Yaris that their bookings are a money making tool now. Some are getting random phone calls offering to buy their booking for double the booking fee paid. Demand is so hot that at the point of writing, the GR Yaris offers better return on investment than any form of investment type, be it properties, gold, petroleum or energy stock.
A great car it is, one of the modern legends, but it remains to be seen how that three-cylinder engine deals with all that abuse.
And if your wife threatens to leave you because you spent a quarter of a million ringgit on a car that looks like a Myvi, tell her that it is a better investment than the jewellery she forced you to buy her. For now at least.