Making the purchase and ownership of cars as convenient as possible is important to retain customers so they continue with the brand the next time they replace or get an additional car. For many companies, providing convenience has been through making retail outlets 3S – offering sales, service and spare parts. In this way, they are a one-stop centre for all the customer's needs, from the time of purchase through owning the vehicle.
Sime Darby Motors has gone further by not only having 3S outlets but also clustering them at one site so that customers can choose from a wider range of models from different brands without having to go to different locations. The site is the new Sime Darby Motors City located in the township of Ara Damansara within the Klang Valley, near Sultan Abdul Aziz Shah Airport (formerly Subang International Airport) which is claimed to be the largest automotive complex in Southeast Asia.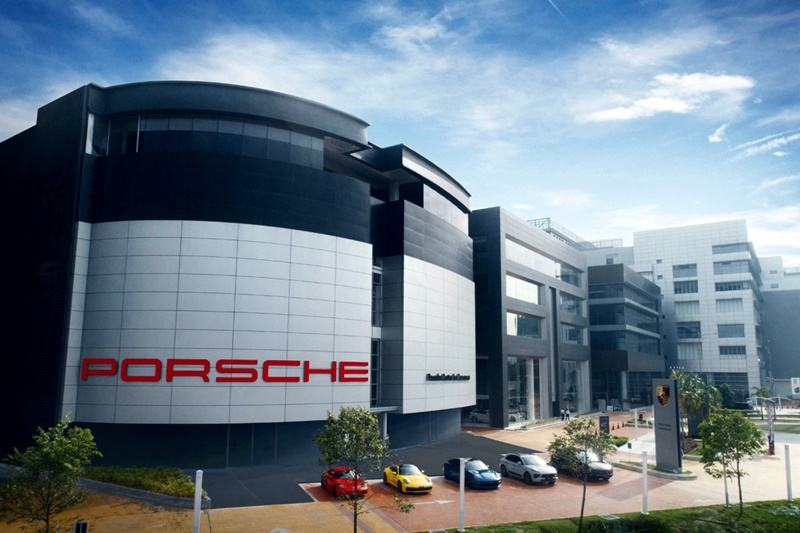 It is the realisation of an idea which has been considered for at least the past 30 years, perhaps gaining more relevance as the number of brands increased from the early ones such as Ford and BMW to now include Porsche, Hyundai, Jaguar, MINI, Motorrad (BMW motorcycles),  Land Rover and Volvo. Though operational for over a year now, the official opening of Sime Darby Motors City has taken place only today due to COVID-19 pandemic and Movement Control Orders which restricted public events.
6 showrooms plus pre-owned business unit
The complex of 6 flagship showrooms and service centres is built on 8.6 acres of Sime Darby land adjacent to the highway to the airport. The built-up area is considerable – 1.3 million square feet – with up to 8 levels, some of which are for the service centres.  It has a Green Building Index (GBI) certified facility built with sustainability in mind and incorporates technologies to cultivate a paperless organisational culture.
There is also an indoor facility with space for almost 100 vehicles that are managed by the Sime Darby Auto Selection unit dealing with pre-owned vehicles. Sime Darby Motors City also has mobility collaborations with SOCAR (a car-sharing network) and myTukar (an online used car trading platform).
First automotive facility with IoT
Each showroom has its own identity in keeping with the brand image, and aftersales services are provided with the highest standards, both in terms of equipment and personnel. Sime Darby Motors City is Malaysia's first automotive facility that deploys Internet of Things (IoT) technologies, enabling improved service capacity, and supporting the company's growth by accelerating efficiencies to deliver world-class services to its customers.
"As one of the key players in the automotive industry, Sime Darby Motors has always been committed to pursuing excellence as we strive to provide world-class services to our customers. The launch of Sime Darby Motors City is a testament to this steadfast commitment," said Andrew Basham, Managing Director of Sime Darby Motors.
At the heart of the facility's digital infrastructure is its Vehicle Tracking Management system which utilises a camera-based parking guide and customisable signages to ensure a higher level of guidance, security and convenience for the customer. It also allows for quicker collection of vehicles upon completion of service. Internally, the facility's digitalised infrastructure communicates the status of each vehicle in real-time, ensuring greater efficiencies are achieved.
IoT-powered Automated Number Plate Recognition cameras have also been installed as part of a contactless self-check-in system, enabling customers' appointment data to be accessed, upon their arrival. Concurrently, a service advisor will be alerted and automatically assigned to the customer, allowing for a seamless experience. The deployment of these technologies will be rolled out progressively throughout Sime Darby Motors City.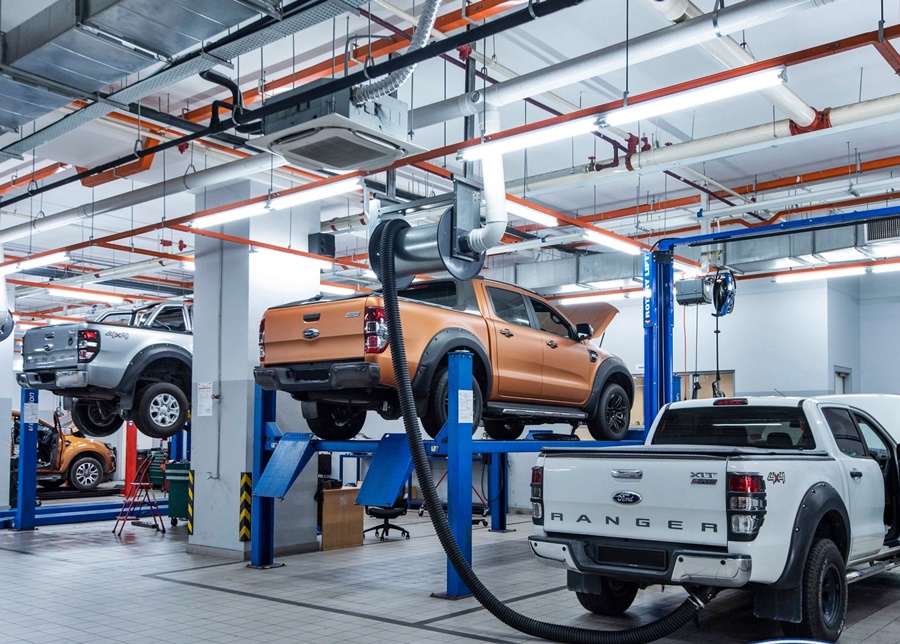 RM570 million was spent on building Sime Darby Motors City so it is not a project that may be replicated in other parts of the country. "We have no plans for another similarly sized complex but we could explore other approaches in future," said Jeffrey Gan, Managing Director, Retail and Distribution for Malaysia, Sime Darby Motors.
Future-ready for EV era
With an eye on the future of the business, Sime Darby Motors City is future-ready as the automotive industry continues to evolve towards EV. It is equipped with specialised EV-certified technicians and designated areas for EV charging, storage and repairs, which are currently available at Auto Bavaria, Auto Hyundai, Auto Performance and Swedish Auto, all of which have brands that offer electrified models.
Sime Darby Auto Performance, which represents the Porsche brand, has installed Malaysia's first fast Direct Current (DC) high-performance charger, operational since September 2020, within its  Porsche Centre. Capable of delivering a maximum of 175 kW, it is able to provide a nearly full charge within 36 minutes, which is at least 8 times faster than the fastest Alternating Current (AC) charger available at 22 kW.
Grand Launch Weekend
This weekend (April 16 – 18) will be a good time to visit Sime Darby Motors City as there will be a 'Grand Launch Weekend' event with attractive deals at all the showrooms. However, it is recommended that those going there contact the showroom they wish to visit so that an appointment can be made. This is to adhere to the government's COVID-19 Standard Operating Procedures on crowd control and physical distancing.