Hyundai Motor's futuristic looking MPV, the Staria, has gone on sale in Korea with exports to other markets starting in the second half of this year. While the rest of the world will regard it as a MPV, the Korean carmaker refers to it as 'a model for its future Purpose-Built Vehicles' which furthers Hyundai Motor's transformation as a Smart Mobility Solution Provider.
The overall design has a monolithic form running from front to rear. The designers are said to have been inspired by the curve of light that illuminates the Earth's horizon at sunrise when viewed from space.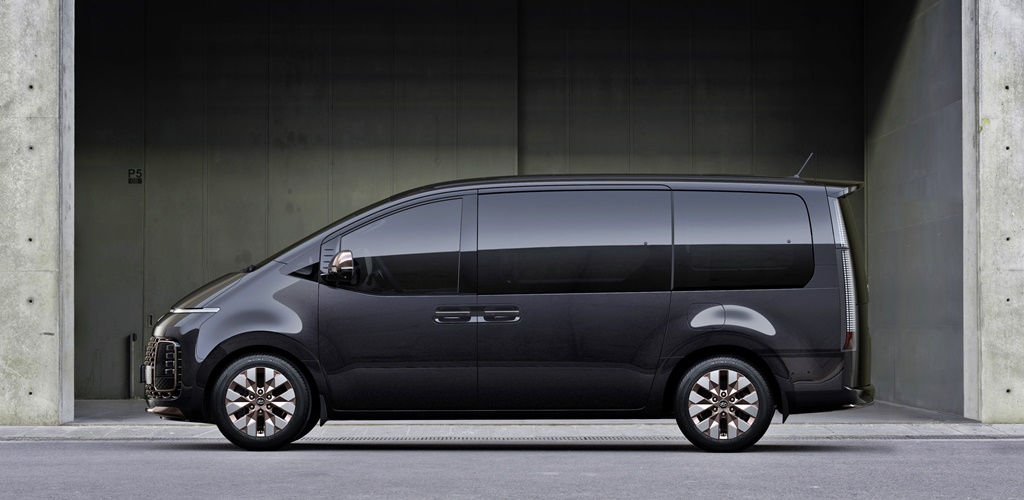 It has very clean surfaces and at the front is a bold, wide radiator grille with a unique pattern. It is embellished with horizontal daytime running lights (DRLs) and a positioning lamp, together running across the width of the vehicle, complemented by a Its clean silhouette is further accented by a pair of low-set headlamps.
An interesting approach is the use of the same body colour for all frontal parts to maximize the vehicle's modern and pure style. One variant will feature tinted brass chrome treatment, applied to the Hyundai emblem, grille, headlamp bezels, front and rear bumpers, wheels, side mirrors and door handles to emphasize the vehicle's premium and modern look.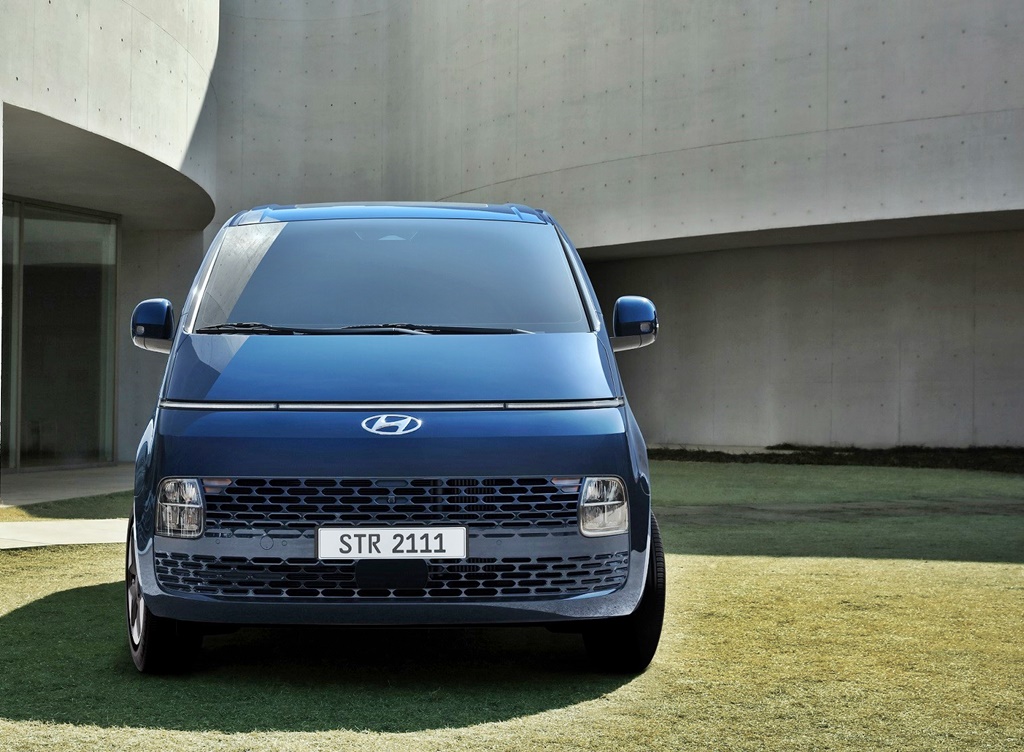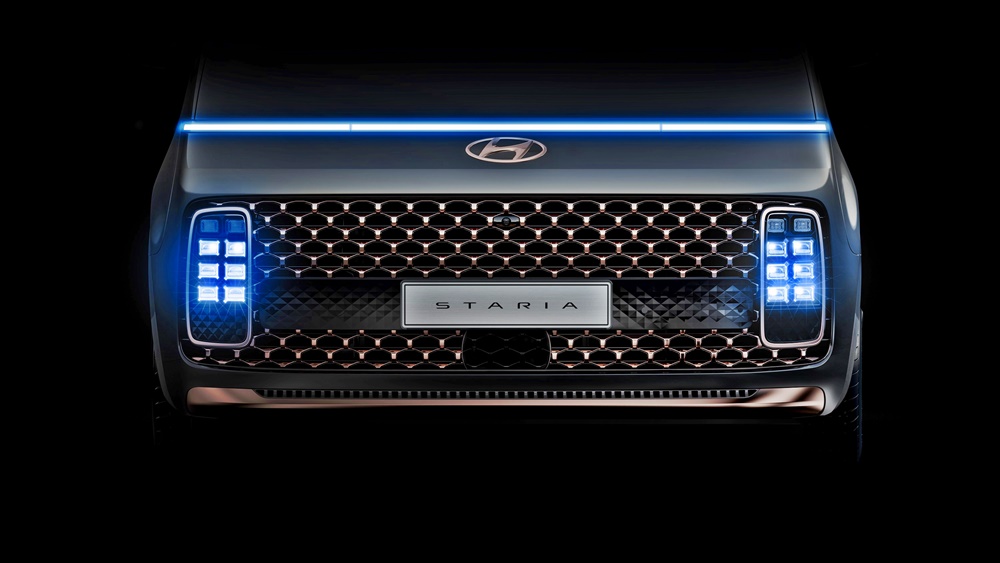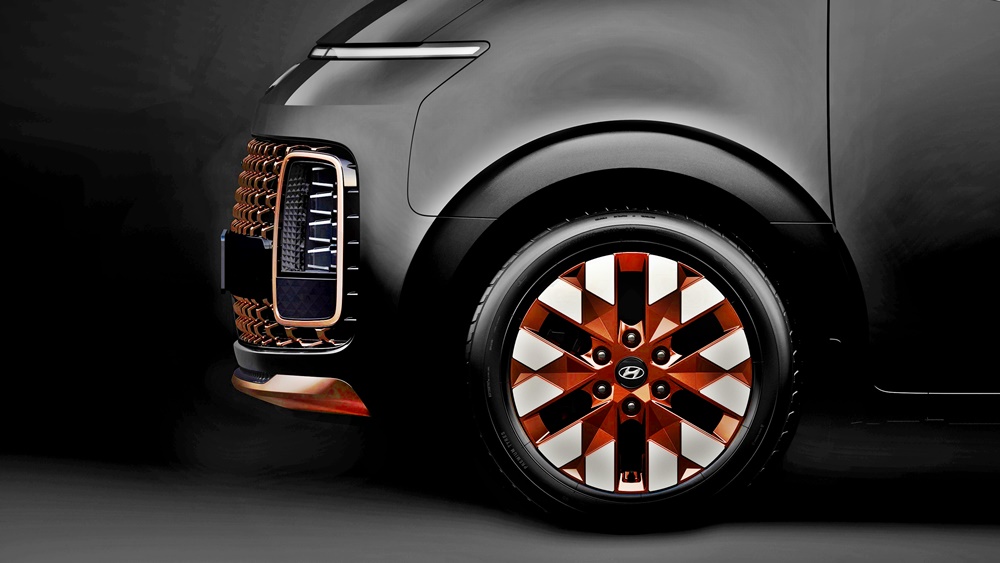 Inspired by Korean architecture
Lowered beltlines and panoramic side windows improve overall visibility and create a feeling of openness for the occupants This sense of spaciousness — inspired by traditional Korean 'hanok' architecture — allows passengers to feel as if the outside scenes are an extension of the vehicle interior.
The design theme carries over to the rear, where a wide window is framed by elongated vertical tail lamps. On the STARIA Premium versions, there's Hyundai's unique Parametric Pixel lamp design and garnish on top. The rear bumper is lowered for easy loading and unloading of cargo.

Diesel engine still available
Though there is often talk of the diesel engine fading away, Hyundai Motor appears to believe it is still desired in some markets and include a 2.2-litre diesel engine as one of the two powertrain choice, the other being a Smartstream G6DIII 3.5-litre MPI petrol engine.
The diesel engine can be mated to either a 6-speed manual or 8-speed automatic transmission, while the Smartstream engine will be available only with an 8-speed automatic transmission. Both powertrains have low noise, vibration, and harshness for comfortable motoring.
Depending on the market, the Staria will be available with seating for 2 to 11 persons and will have variants that come with upgraded features and exclusive finishes for a more luxurious look and feel.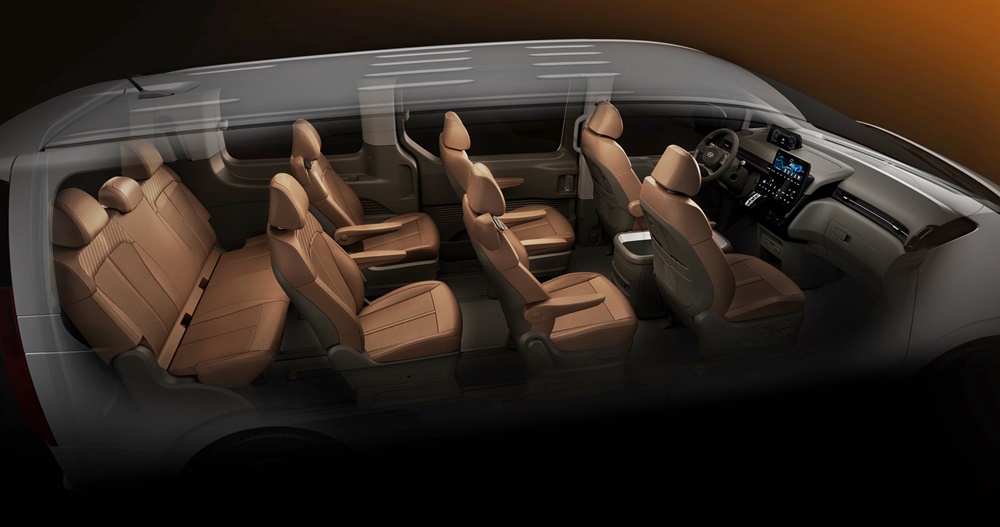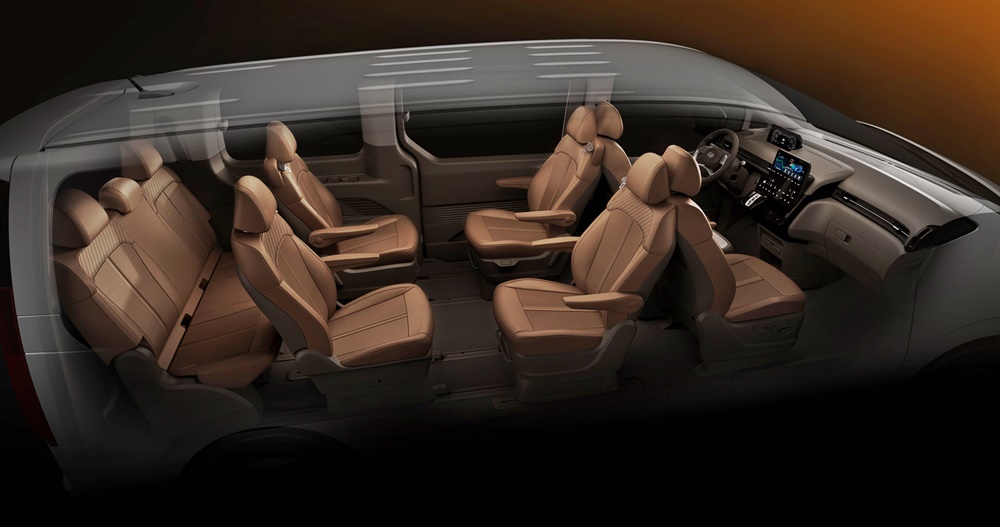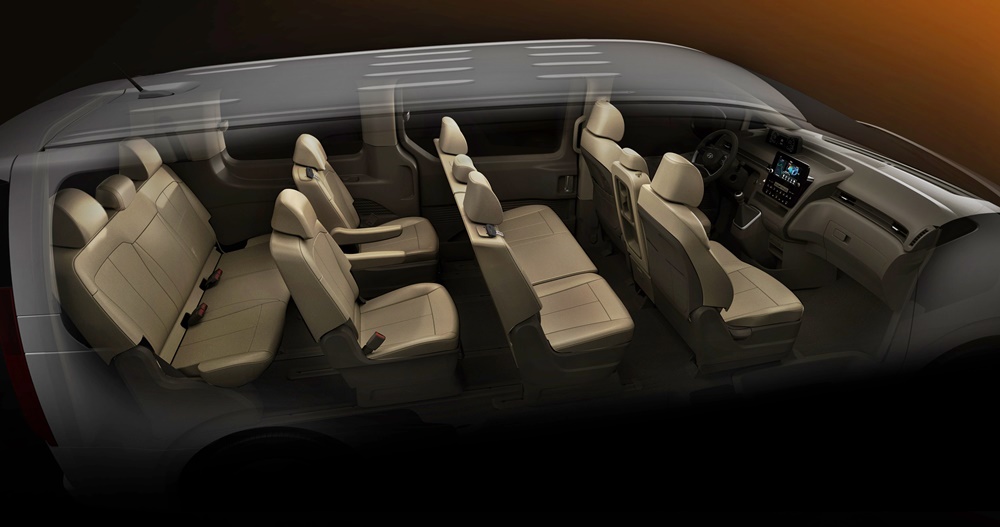 Innovative space utilization
The innovative interior space utilization is made possible by the MPV's 3273-mm wheelbase with an overall length of 5253 mm and width of 1997 mm. Its overall height of 1990 mm is optimized for passengers to conveniently enter and exit the vehicle and is high enough for an average school-aged child to stand upright and move with ease. The cargo space availability varies depending on how the seating configurations are arranged, with maximum cargo space of up to almost 5,000 litres available.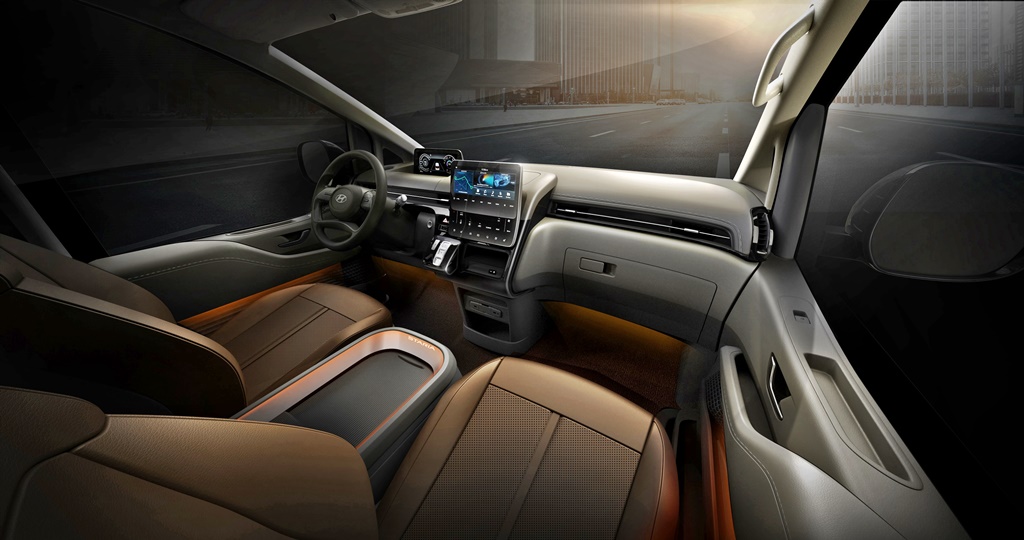 'Inside-out' design methodology
'Inside-out' design methodology was used to provide interior spaciousness and usability. The layout is simple with cruise ship-inspired design architecture. The driver's seat has a futuristic high-tech look with an advanced 10.25-inch front display screen, touch-based centre fascia and a button-type electronic shift lever. The digital cluster is located on top of the dashboard, providing an unobstructed view for the driver.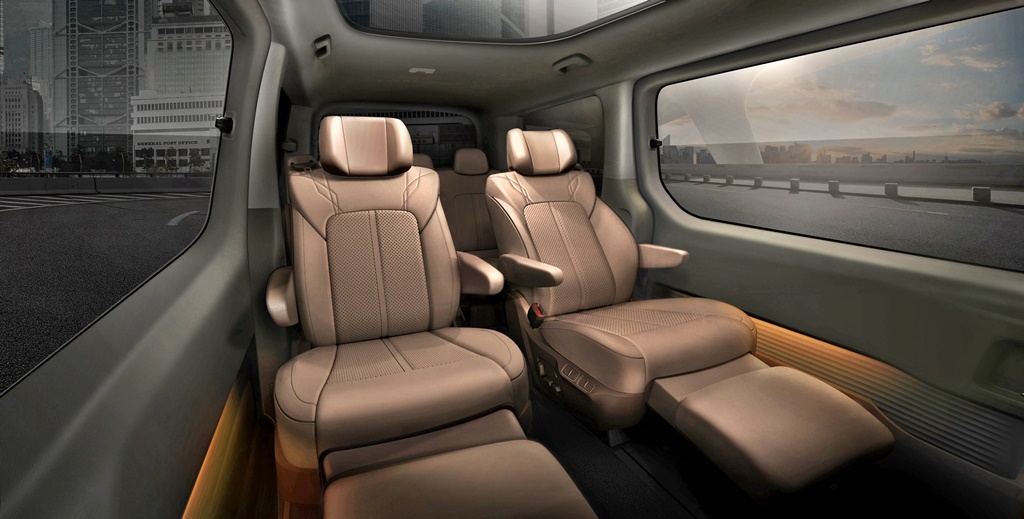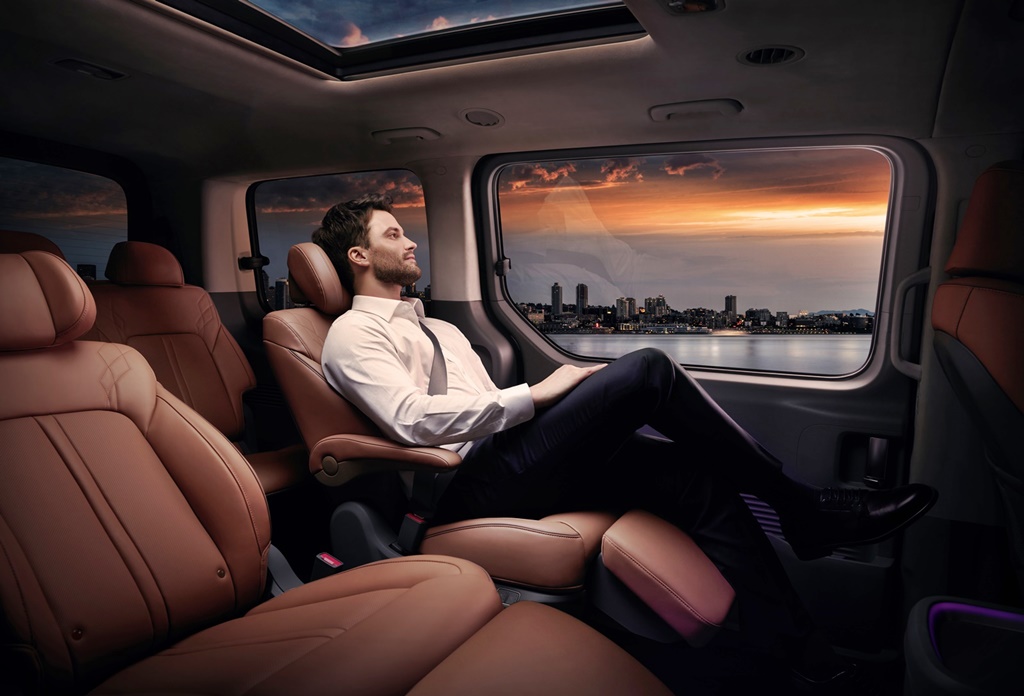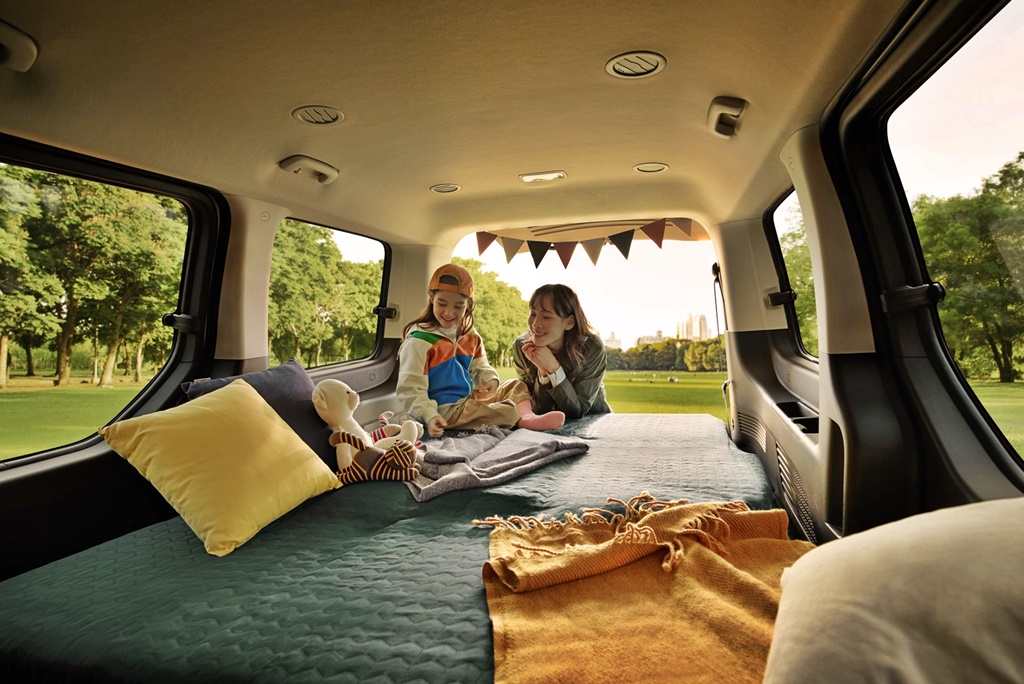 The 7-seat Premium variant comes with Premium Relaxation Seats in the second row that recline electronically and also have sliding capabilities for easy reach or to maximize cargo space. With the 9-seater, individual seats in the second row can swivel 180 degrees to face passengers in the third row for discussions while on the move.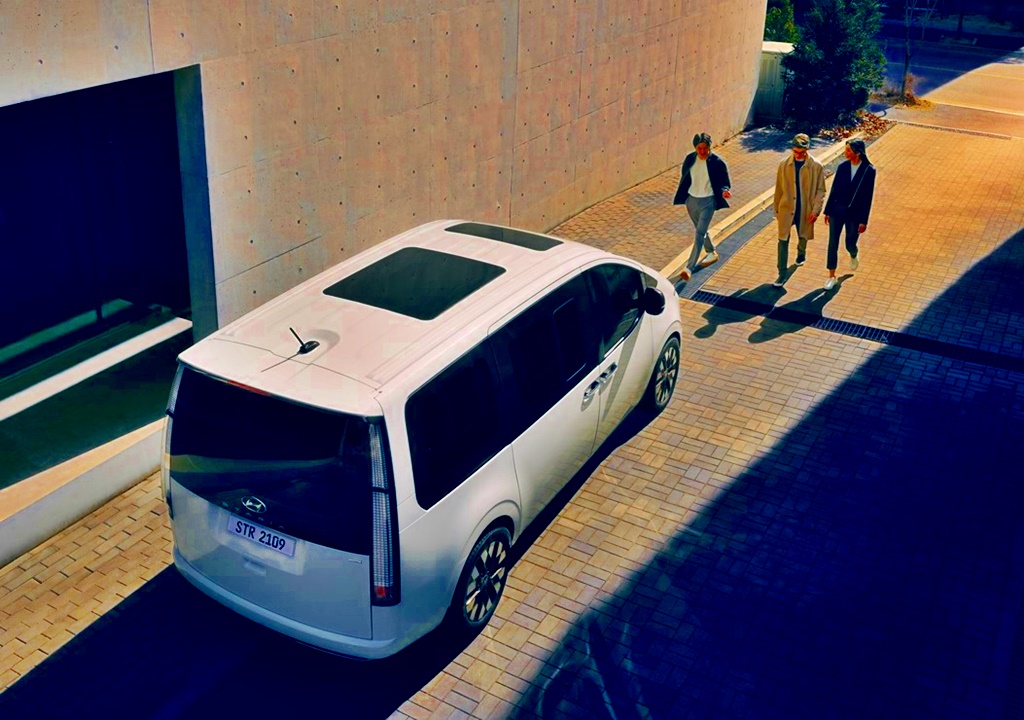 Additional variations to come
"We are thrilled to introduce Staria which represents our latest effort to spearhead the evolution of mobility, and to address emerging lifestyle needs as we adapt to new ways of living," said Thomas Schemera, Executive Vice-President and Global Chief Marketing Officer. "Staria is a step forward in connecting us more closely with our environments so that we can get more out of our everyday lives and do more for ourselves in transit."
He added that, moving forward, Hyundai plans to launch Special Vehicle line-ups of the Staria such as limousines, ambulances and campers. In addition, eco-friendly variants are also in the pipeline for future introduction.