Gulf Oil was one of the original 'Seven Sisters', the biggest oil companies in the world which dominated the industry up till the mid-1970s. Like many companies in the oil industry, Gulf Oil used motorsports as one of its marketing tools, sponsoring Ford and McLaren in major international races like the Le Mans 24  Hours.
It ceased to exist after the mid-1980s but various spin-off businesses continued in various fields. One of those companies, known as Gulf Oil International, signed a multi-year multi-year strategic partnership with McLaren in July 2020 which will see the name and iconic colours on the British sportscars as well as business associations in other areas.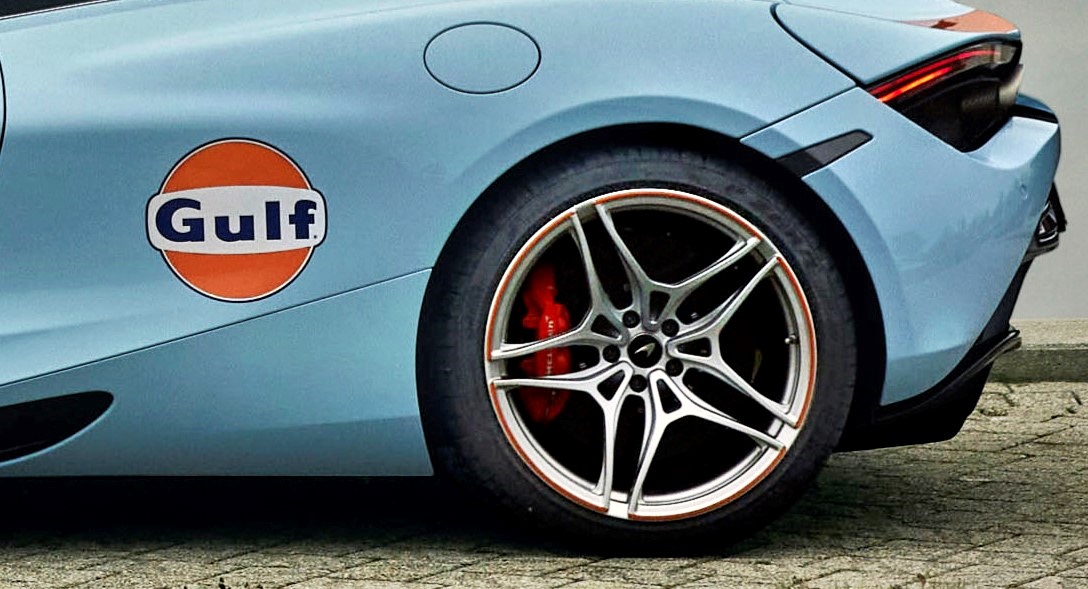 Various partnership activities
For example, Gulf is now the preferred lubricant supplier to McLaren Automotive, with all cars filled with Gulf Oil and fuel optimised for its high-performance engines. Gulf branding will also be displayed at McLaren Automotive's PURE customer events that take place around the world, at retailers and on team kit.
In addition, a small and exclusive number of customers will be given the option to have their car hand-painted by McLaren Special Operations (MSO), the firm's bespoke division, in Gulf colours which echo the famous F1 GTR Le Mans car that raced in the 1990s. In October last year, an Elva Gulf Theme by MSO was unveiled during the Goodwood SpeedWeek in England.
MSO project
This month, MSO reveals a bespoke 720S in the iconic Gulf racing colours, the hand-painted livery having taken 20 days to complete. Having trialled several iterations to create the perfect finish from McLaren Automotive paint technology partner AkzoNobel's exhaustive pallet of premium automotive paint hues.
In addition to the iconic racing blue and orange colours, MSO has echoed the Gulf solid orange colour on the brake calipers, with the bespoke interior of this 720S featuring matching blue and orange stitching with Gulf logos embroidered on the headrests and painted on the sills.
The famous McLaren steering wheel incorporates a centre band to match the exterior stripe in Gulf solid orange and Gulf solid dark blue on the visual carbon fibre spokes. Matching key shells are also provided to the customer.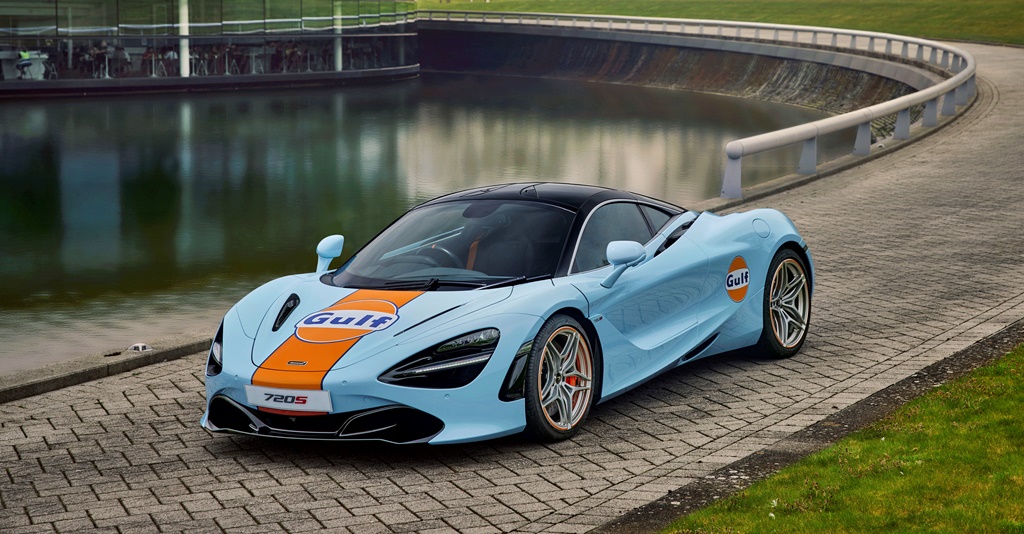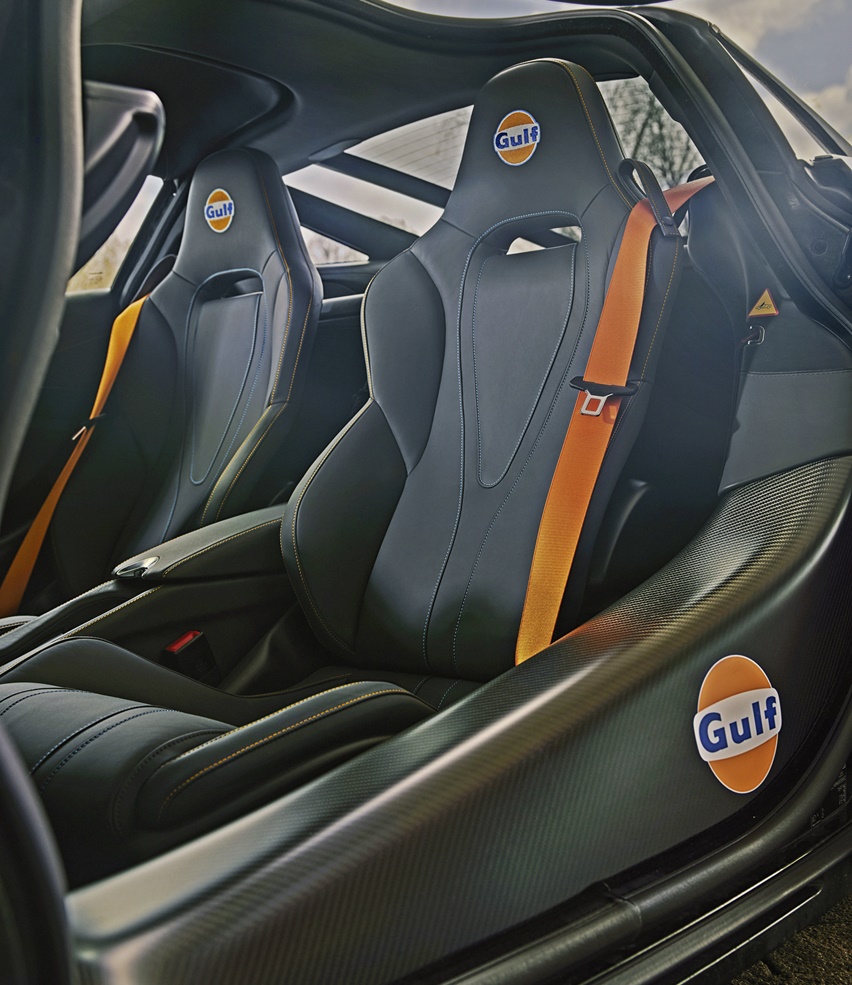 Technical specs similar to other 720S models
Technically, the 720S remains the benchmark supercar with a twin-turbocharged V8 engine producing up to 720 ps/770 Nm to give a claimed 0 to 100 km/h time of 2.9 seconds and an unrestricted maximum speed of 341 km/h.
Its carbonfibre Monocage II contributes to a class-leading lightest dry weight of 1,283 kgs, while Proactive Chassis Control II suspension and active aerodynamics provide the outstanding performance on both road and track.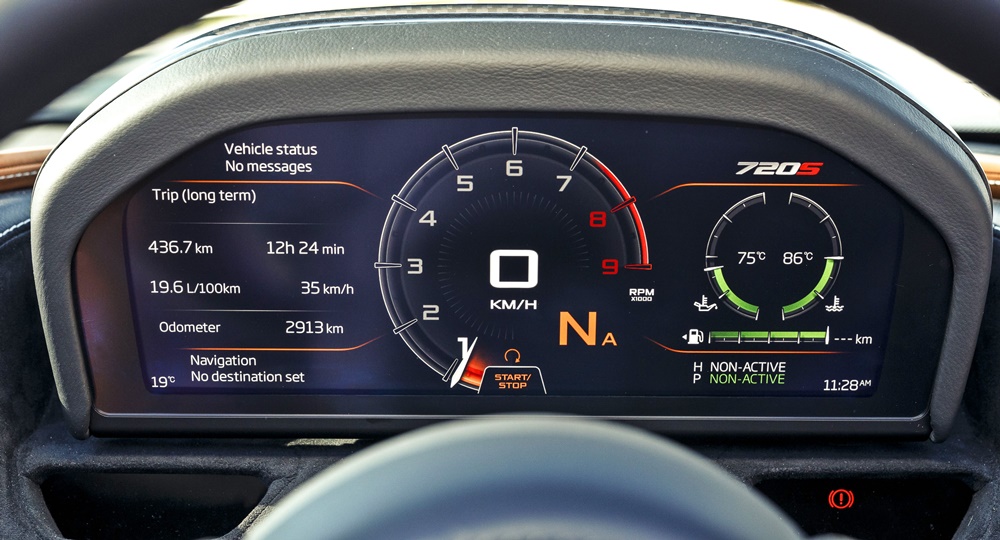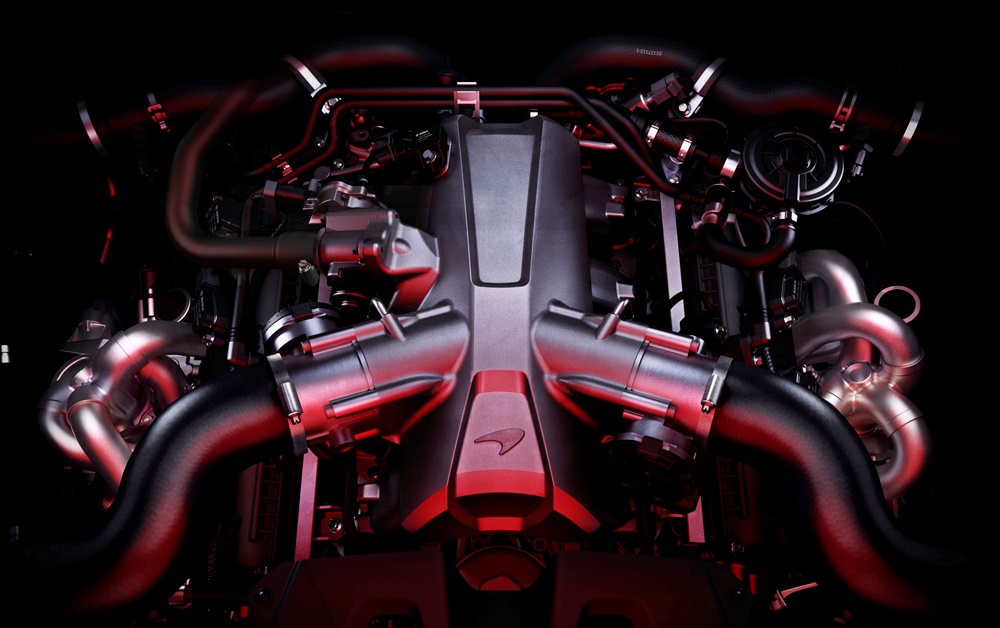 The 720S is the culmination of a joint project between MSO and Gulf to ensure a perfectly colour-matched range of paints in metallic and solid finishes that capture both of their unique identities. "McLaren Automotive has firmly established itself as the pioneering supercar company within just 10 years, but the McLaren brand has a remarkable history before this and it is always great to see customers embracing famous liveries on modern McLaren supercars," said Mike Flewitt, CEO of McLaren Automotive.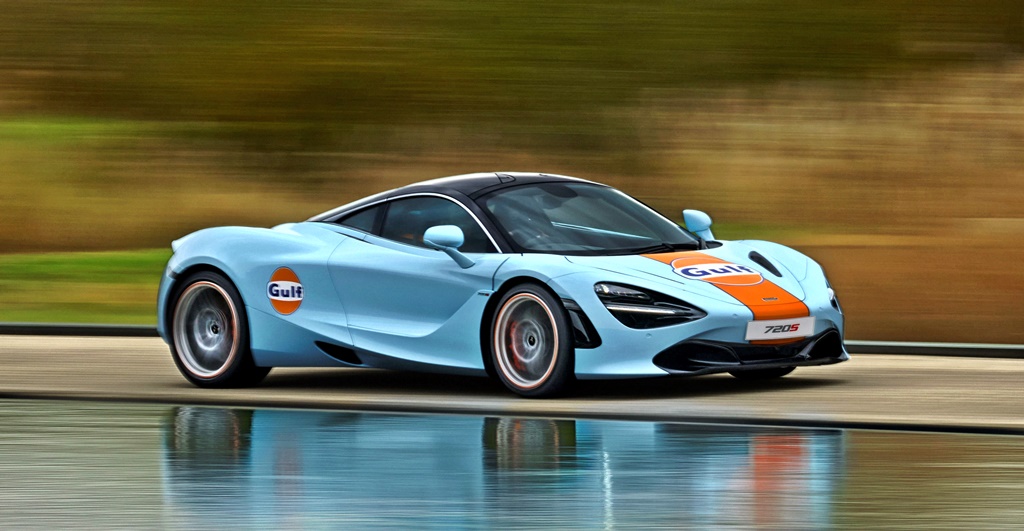 "The 720S in Gulf colours celebrates two high-performance brands who draw on a deep automotive and racing history that have embarked on a new strategic partnership to excite customers and fans around the world. This project is a showcase of MSO's capabilities and echoes the recent full restoration of the McLaren F1 GTR 25R, a car raced in the 1990s. The 720S in such an evocative livery and interior finish, created in close association with Gulf, which perfectly shows the potential for our customers to work with MSO's skilled team to personalise their McLaren," he said.