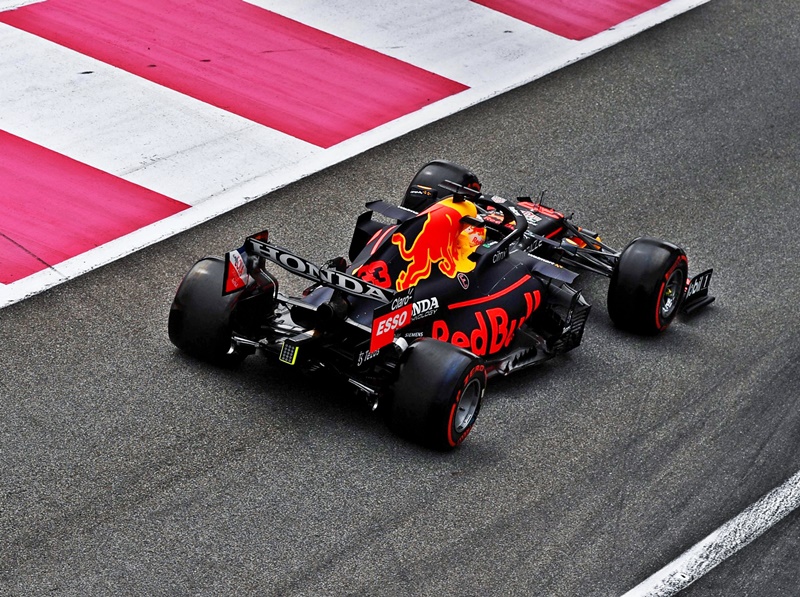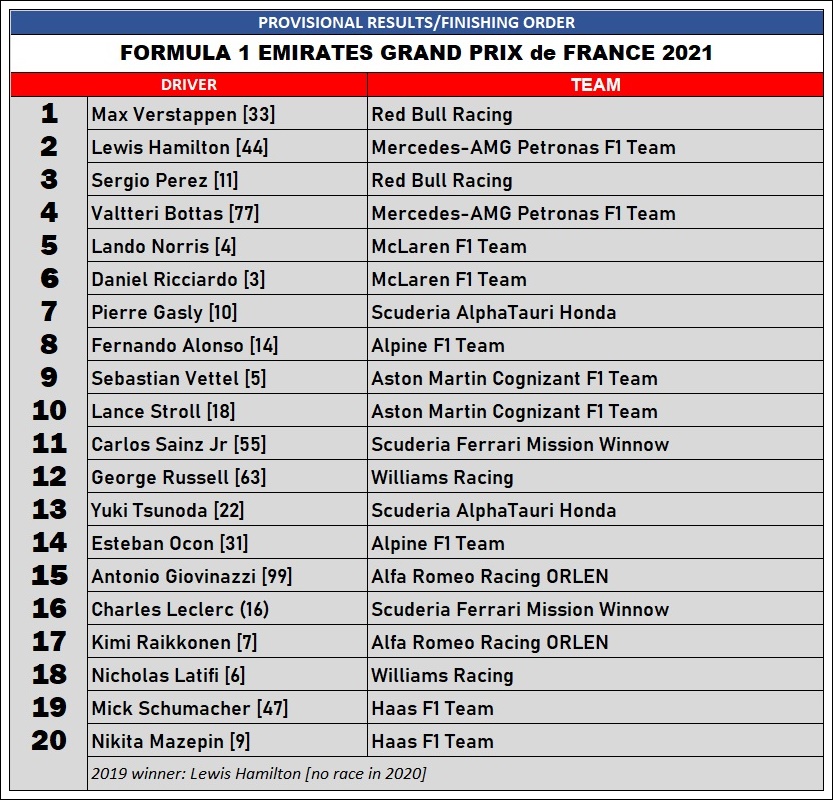 Max Verstappen had a great start but the Red Bull driver was too eager to get the lead that he went miscalculated the first two turns, and Lewis Hamilton was ready to slip past right away.
Within 5 laps, the Mercedes-AMG driver was able to start stretching the gap with Verstappen. Valtteri Bottas was almost 4 seconds behind the leader, watching out for Sergio Perez in his mirrors.
Hamilton, however, was not having an easy run on a track suited for the Silver Arrows. His rear tyres were losing grip and he was uncomfortable with the situation, along with winds blowing along the track.
While Pierre Gasly was duelling with Sergio Perez, while Daniel Ricciardo was looking for a way past Fernando Alonso. Further back, Kimi Raikkonen did well to bring his Alfa Romeo up 3 places.
Other drivers were also having concerns about their tyres, which was understandable after what had happened in Baku with two cars having tyre failures. Pirelli said its investigations did not find the tyres to be at fault and suggested the pressures were the issue.
On lap 13, as Alonso was watching Ricciardo, Lando Norris closed in and got past. The sudden move distracted the Alpine driver and suddenly, both of the McLarens were ahead of him.
By lap 18, with Norris following him like a wingman, Ricciardo prepared to challenge Charles Leclerc, the Ferrari driver headed into the pits. His move started the ball rolling for other drivers to come in for a change of tyres as well.
Hamilton came in on lap 20 and although his stop took 2.2 seconds, it was enough time for Verstappen to overtake even though the Red Bull driver had pitted one lap earlier. Perez had inherited the lead nut had to surrender it by lap 25 to come in.
At least 5 drivers, including both those in the Aston Martin team, had started with hard compounds and were still running on them after 27 laps.
With both the two frontrunners on fresh tyres, Hamilton was keeping the pressure on Verstappen who was expressing concern that he could not keep the Mercedes-AMG driver from passing for too long. 2o laps remained.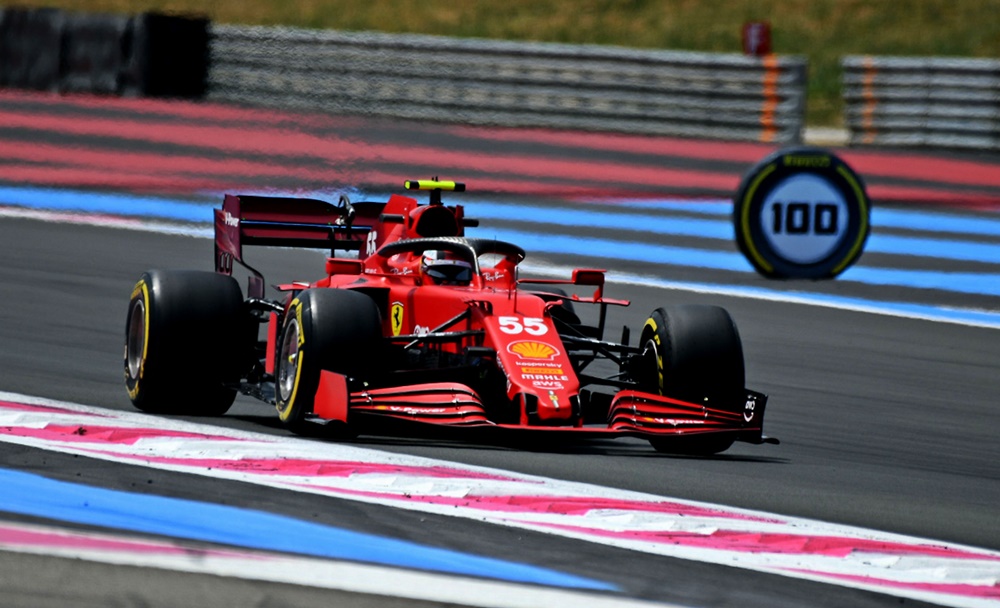 By lap 33, the Red Bull team brought their man in and put on a set of mediums, sending him back out into fourth position and 15 second hehind Hamilton who was in the lead. Bottas was trailing 3 seconds behind and waiting to get new tyres as well.
Perez, who was ahead of Verstappen, dutifully moved aside to let his team mate pass in pursuit of Bottas. With fresh tyres, the Red Bulls could push as hard as they needed to in the remaining laps.
On lap 40, radio problems seemed to plague both Hamilton and Verstappen, the latter having been communicating intermittently since the race started.
Bottas was doing his best to prevent Verstappen from getting past but his tyres were going fast, and Hamilton could not afford to have the Dutchman on his tail as his tyres were also going.
With 5 laps remaining, Hamilton was doing his best to preserve his tyres and it didn't help that he hit a kerb as well. Bottas had no choice but to let Verstappen pass (and then Perez) and the gap with Hamilton closed to less than 3 seconds.
As the two leaders approached the chicane, Verstappen got DRS and overtook Hamilton who could not do anything because of his degraded tyres. Once past, it took just a burst of speed and it was a Red Bull across the finish line first.