The locally-assembled BMW 320i Sport has received an upgrade to advance digitisation in the car. This upgrade relates to the latest infotainment system – the new BMW Live Cockpit Professional. Priced from RM243,883.65 without insurance and with exemption of 100% of sales tax applicable (until the end of the year), the latest model is about RM4,000 more than before.
Larger displays and higher resolution
The BMW Live Cockpit Professional, designed with a drive-focused orientation, provides a larger 10.25-inch full colour display with 1920×720 resolution. This is not only larger than the 8.8-inch display used before but also has higher resolution. The instrument display cluster is also enlarged, now using a 12.3-inch display in place of the previous 5.1-inch screen. The infotainment has BMW's iDrive Operating System 7.0 with smartphone connectivity by Apple CarPlay.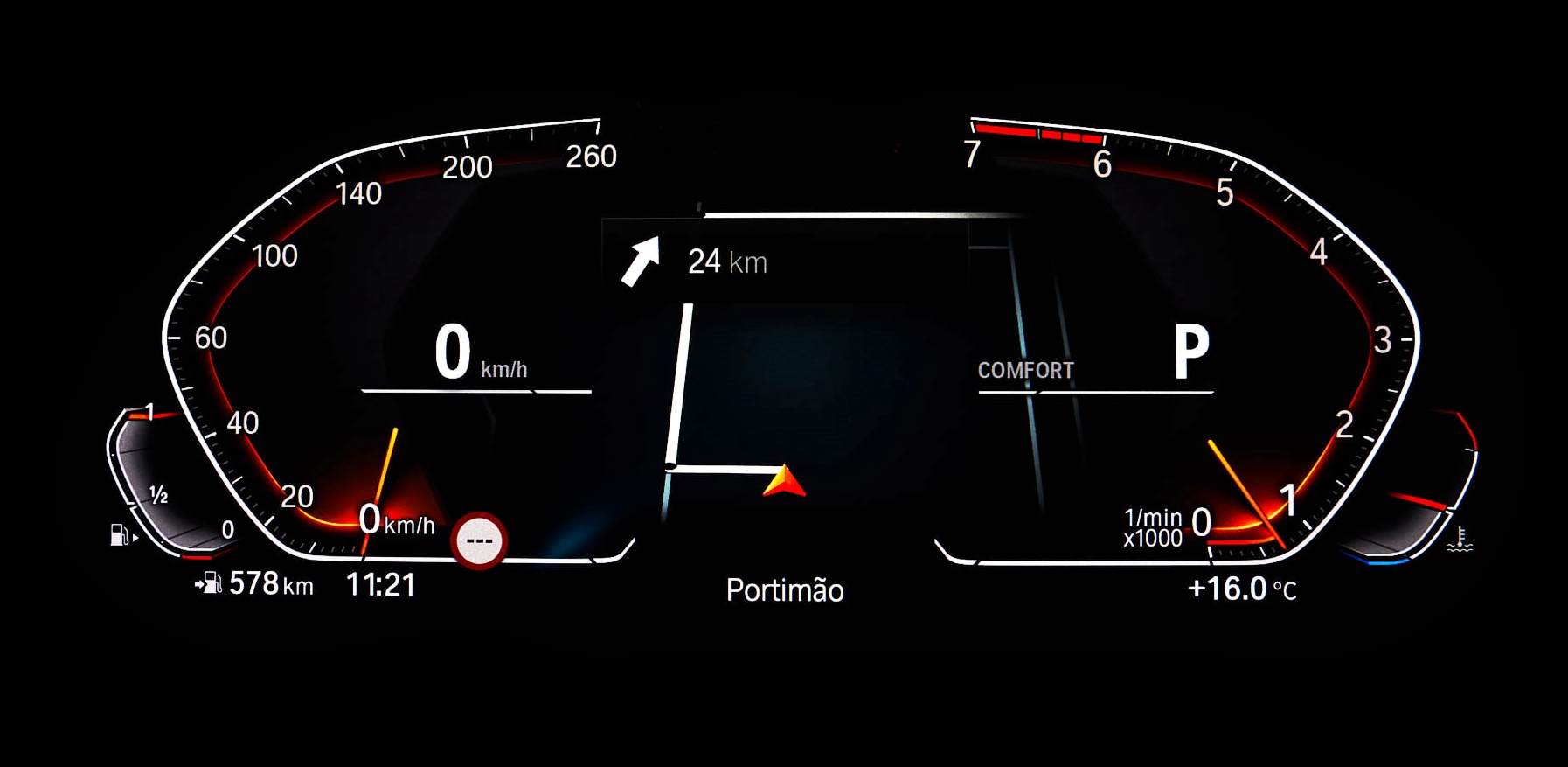 The focused and fully-configurable display also features a minimalistic, uniform appearance that offers more space in the centre for navigation and other important information prioritised by the driver. The selected Driver Experience modes in Sport, Comfort and Eco Pro are also displayed with a consistent colour and visual treatment across the instrument cluster and centre display.
Counter-clockwise sweep for tachometer
As with some other models, the new instrument display's tachometer (situated on the right side) has a counter-clockwise sweep for the pointer, starting from the bottom. This may take some getting used to as most drivers have long been used to both speedometer and tachometer having clockwise sweeps. Incidentally, the Peugeot i-Cockpit also has a similar display concept.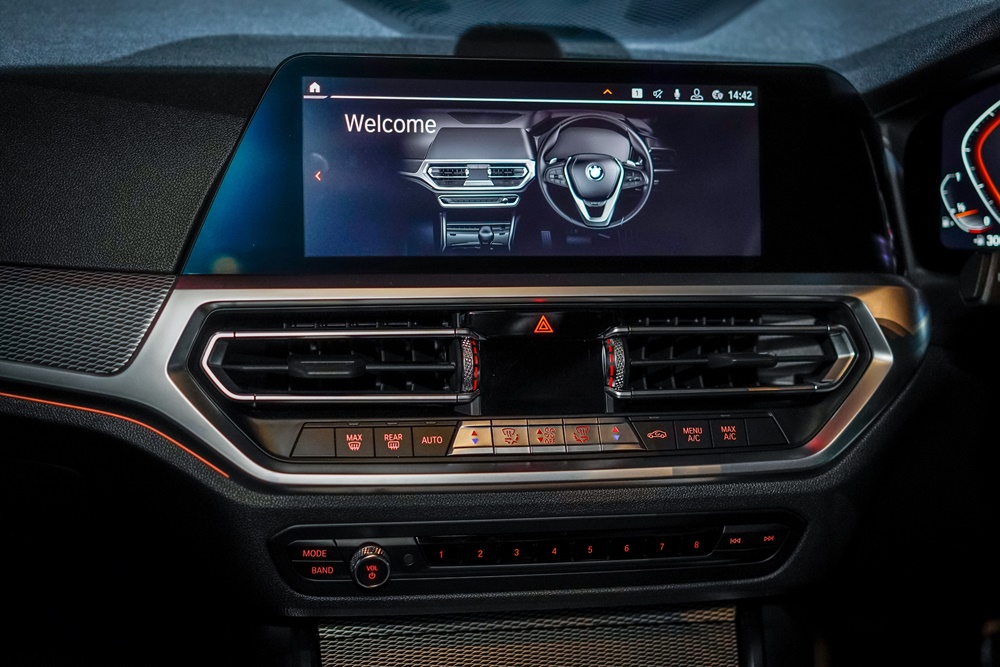 The fuel level, speed and engine temperature are presented in tube rings. Configurable functions and widgets include the sports scoreboards, driving data, fuel consumption and efficiency, as well as the g-force meter and radio or media playback.
For some, the new digi-graphic displays may not appeal as much as the traditional circular meters. There are pros and cons and there will also be a segment of drivers who have grown up with digital displays as part of their lives (from computer games) and will be fine with this change. One advance of digital displays is that they can be changed to suit personal preference, showing information which the driver considers more important.
Also included is the BMW Intelligent Personal Assistant that with voice-recognition and voice-activation. The latter can be used to manage vehicle settings, navigation, and entertainment systems, starting with a simple 'Hey BMW' expression or an individual personal activation word that the driver can set. Additionally, BMW ConnectedDrive offers Intelligent Emergency Call and Teleservices that will activate automatically if a serious accident occurs.
Engine specs unchanged
The technical specifications for the 320i Sport remain unchanged with the 2-litre TwinPower Turbo petrol engine paired with an 8-speed Steptronic Sport transmission. With 184 bhp/300 Nm, the 320i Sport has a claimed  0 to 100 km/h time of 7.1 seconds and top speed of 235 km/h. Various fuel-saving measures and technologies help to keep fuel consumption to almost 16 kms/litre, it is claimed.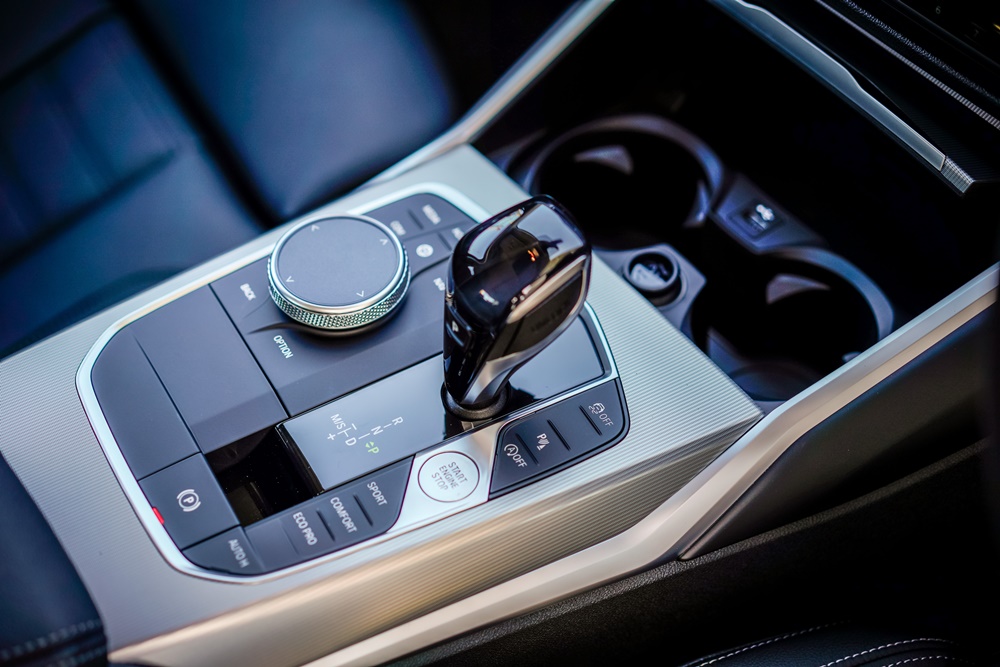 "The hallmark of Sheer Driving Pleasure for the BMW brand, the BMW 3-Series is a remarkable sports sedan that we are proud to locally assemble here with all-new technological updates for our customers in Malaysia. Close to 2,000 units of the BMW 320i Sport have been delivered since its January 2020 release, and this success comes as no surprise for the best-selling premium sports sedan in Malaysia. This new addition serves to prove our consistent investments in the local automotive industry, in hopes to continue driving its recovery in the year ahead," said Hans de Visser, MD of BMW Group Malaysia.
As dealerships are closed during Phase 1 of the National Recovery Plan, it is not possible for customers to view or test-drive the new model at this time. However, they can make use of BMW Shop online for more information and also to make a booking. For those who have already decided to get one, there's a financing plan from BMW Group Financial Services Malaysia with monthly instalments starting from RM2,708.00 (terms and conditions apply).
BMW Malaysia introduces new long wheelbase 3-Series & new X3 Variant