As with other car companies these days, Volkswagen Passenger Cars Malaysia (VPCM) has to use online media to launch its new products and today, it officially introduced the new Volkswagen Arteon R-Line 4MOTION. Assembled locally, the 4-door fastback is priced from RM247,671 without insurance and with full sales tax exempted (until the end of 2021).
Facelifted version
The Arteon, as flagship of the Volkswagen range in Malaysia, has been in the market since 2020 and the one launched today has the cosmetic changes of the updated model that made its global debut last June. Besides the exclusivity and sportiness that the R-Line package adds, the new model also comes very extensively equipped with high-tech and premium features as standard.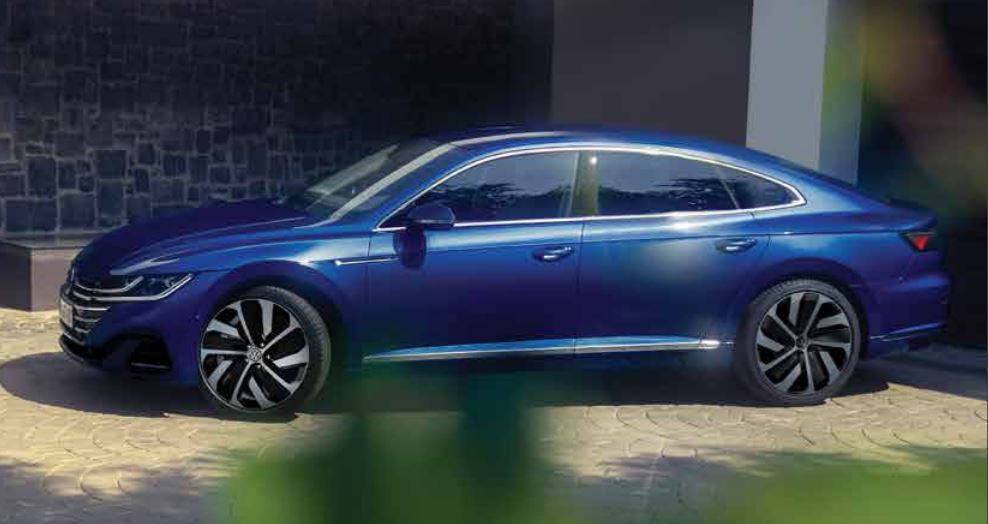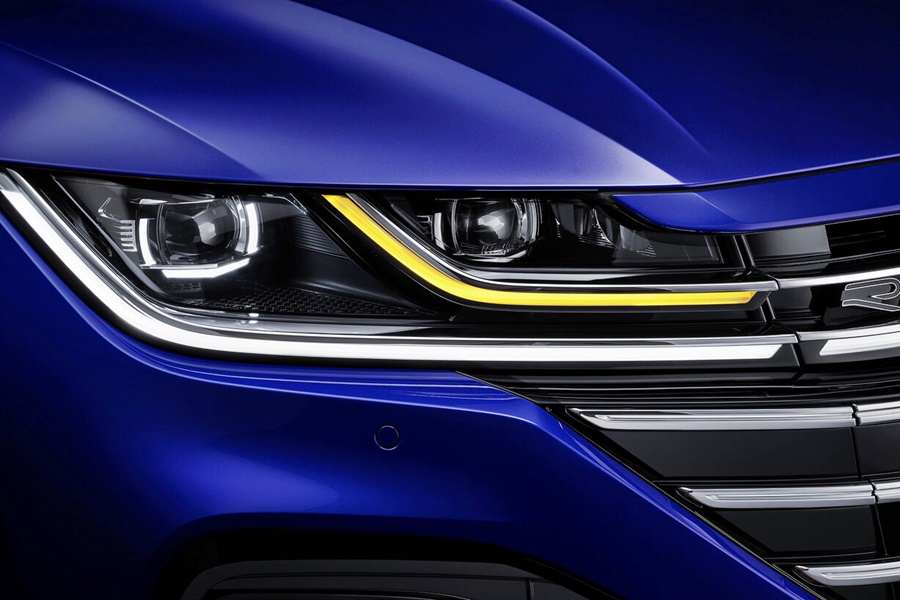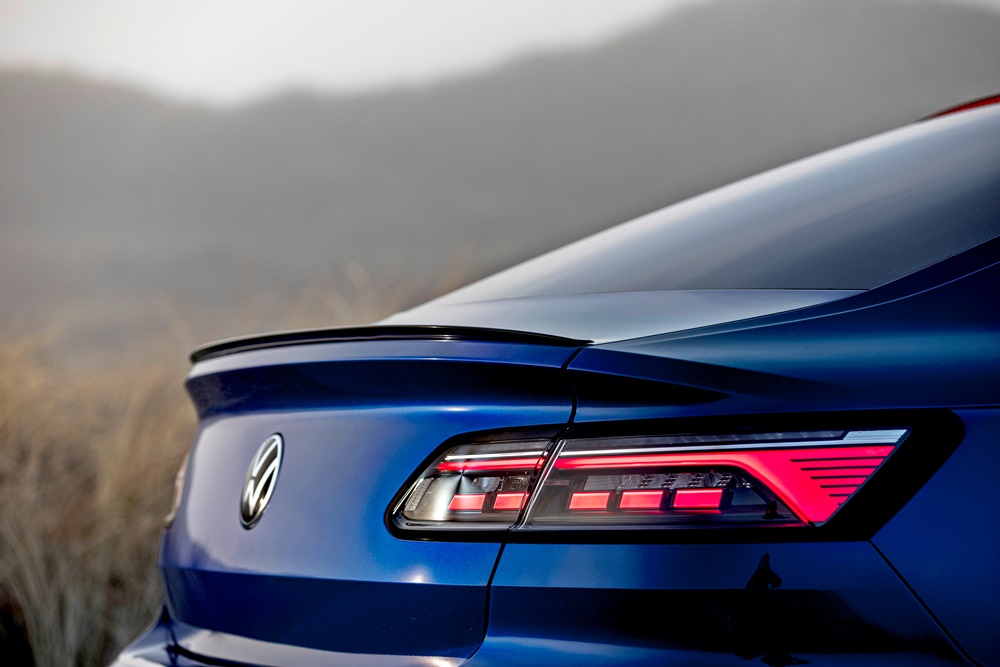 These include a full-LED headlight system with Dynamic Cornering Lights while the LED 3D rear taillights have sequential turn signals. The driver's seat has 14-way adjustment while the luxurious ambience can be personalised with a selection of 30 colours (of adjustable intensity) for ambient illumination.
New, more powerful engine
Under the bonnet, the powertrain is a new and more powerful one. While being similarly turbocharged and having a 2-litre displacement, the EA888 TSI engine in the latest Arteon produce 280 ps with 350 Nm of torque available between 1,700 and 5,600 rpm. These numbers are 70 ps and 30 Nm more than before and still flow through a 7-speed DSG wet dual-clutch transmission. The claimed acceleration time is 5.6 seconds from 0 to 100 km/h, with fuel consumption said to be up to 13.5 kms/litre.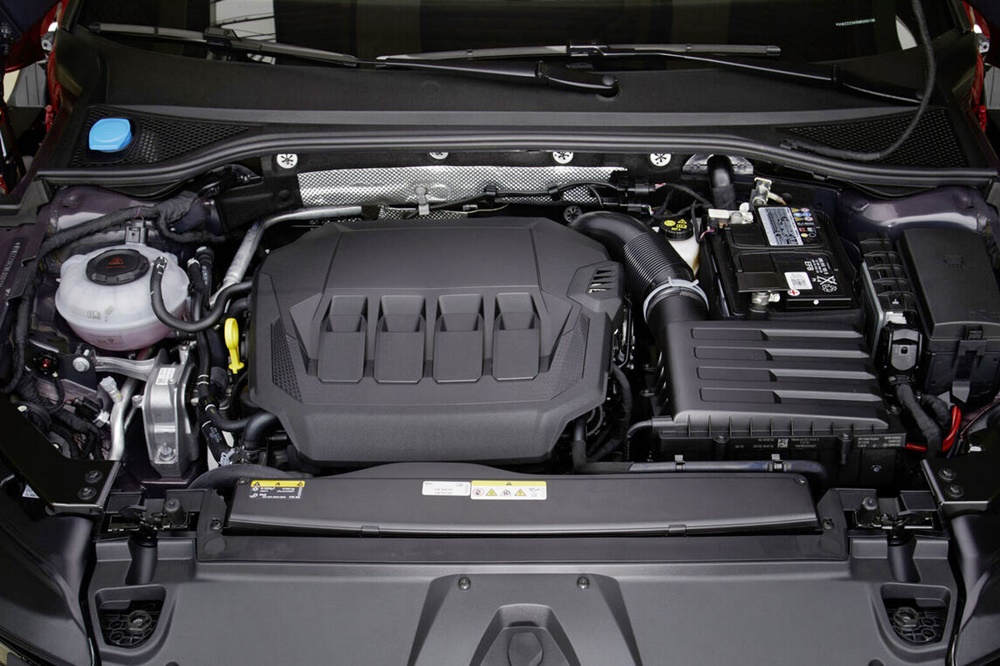 All-wheel drive with 4MOTION
What's significant for the new model is that the power goes to all four wheels, instead of just those at the front. The system enabling this is 4Motion, Volkswagen's all-wheel drive (AWD) system. While many people may think that AWD is only good for off-road driving, it is actually useful on the road too.
With all 4 wheels powered, traction is improved and this will be appreciated on wet or slippery roads. Acceleration can also be improved and grip during cornering is also better. Of course, the Laws of Physics still apply so having 4MOTION doesn't mean that you can drive around a corner faster than the capability of the tyres to grip the road.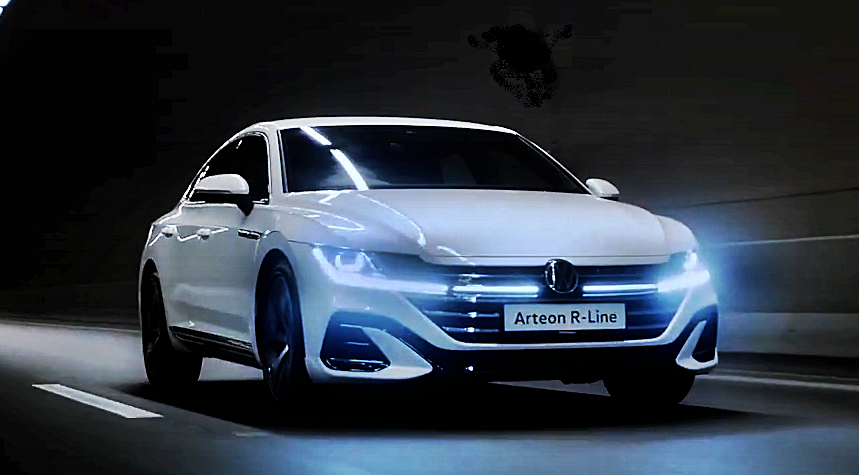 AWD systems like 4MOTION have 'intelligence', sending power to whichever wheel needs it at any given moment. If it senses a wheel starting to spin, the system cuts the power going to that wheel and sends more power to whichever of the other wheels can best use it. Because it all happens automatically, the driver can focus on driving.
The 4MOTION system in the Arteon R-Line is one of two versions which Volkswagen developed. In Arteon application, because the engine is mounted transversely, an electro-hydraulic Haldex coupling is used whereas the other version for models like the Touareg SUV employ a mechanical Torsen centre differential to distribute power to the front and rear wheels. This is because of the engine being installed in a longitudinal orientation.
Power delivery is on an infinitely variable basis by a multi-plate clutch. Normally, power is mainly transmitted to the front axle, which saves energy. However, in the event of an impending loss of traction, the rear axle is activated in a fraction of a second. The distribution of power to all four wheels becomes active before wheelspin occurs, rather than being reactive. A loss of traction is therefore virtually excluded. However, should any wheel slip occur, power is immediately transmitted to the wheels where it is needed. An Electronic Different Lock also helps to improve traction and reduce understeer.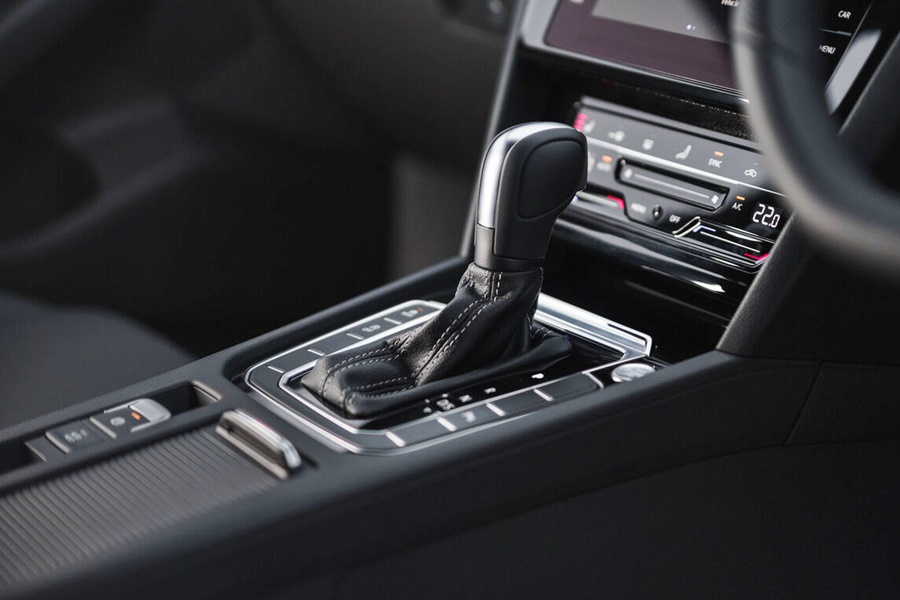 Dynamic Chassis Control, which is standard, has up to 15 selectable increments which are varied using the adaptive dampers. There are also 5 different driving modes (Eco, Comfort, Normal, Sport and Individual) so driving preferences can be personalized.
Extensive safety features but no AEB
In the area of safety, Volkswagen has always made sure that its customers get the best possible protection and as the flagship model, the Arteon has an extensive list of safety systems to help the driver avoid accidents. These driver assistance systems include Lane Assist, Side Assist, Driver Alert, and Rear Cross Traffic Alert. There's also a 360° Area View system which let's the driver see all around the car not only for precise parking but also to spot hazards. The display is customisable to full or split views.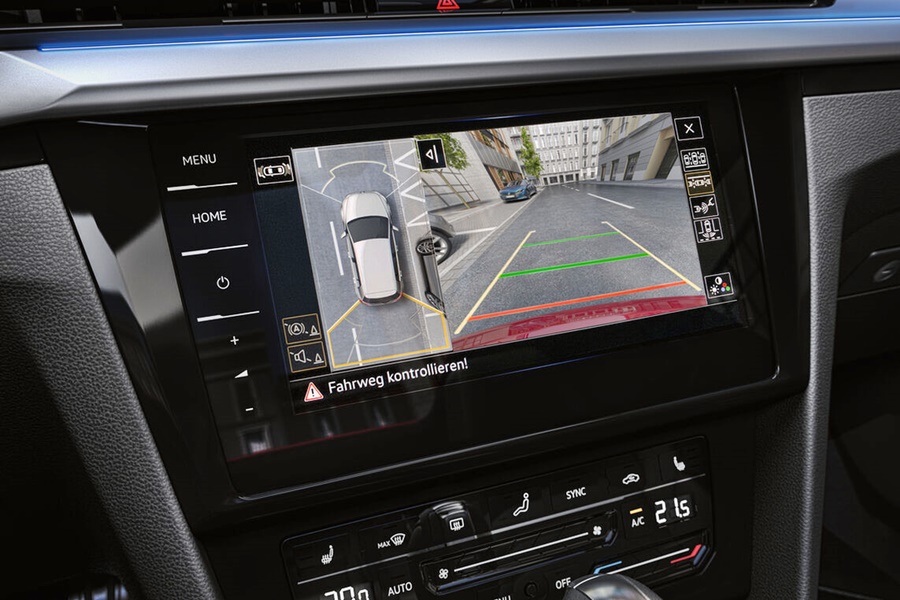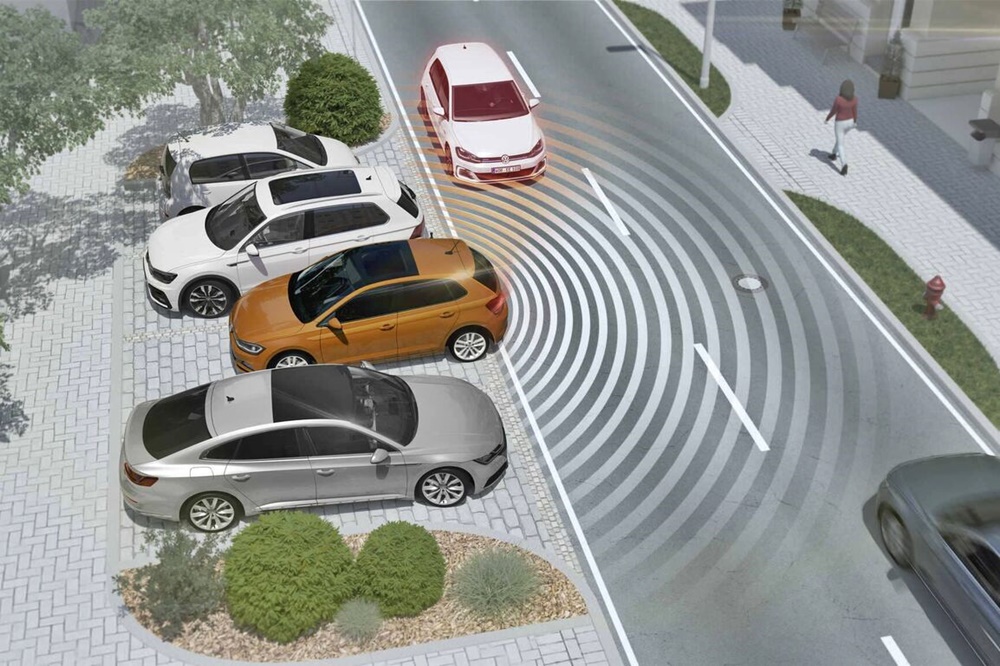 If an accident does occur, there's a Post-Collision Braking System which prevents a second collision (if the car is propelled uncontrollably), and an Intelligent Crash Response System that activates to cut fuel supply, switch on hazard lights and unlock the doors to enable rescuers to get to the occupants.
The usual active safety systems like ABS with Brake Assist and Electronic Stability Control are also present but it is rather surprising to find Automatic Emergency Braking (AEB) not available. This system activates to automatically apply the brakes if the driver does not do so when a collision is likely to occur. According to VPCM's Managing Director, Erik Winter, AEB is available for the Arteon but the system is still undergoing tests in Malaysian conditions so it is not being installed yet.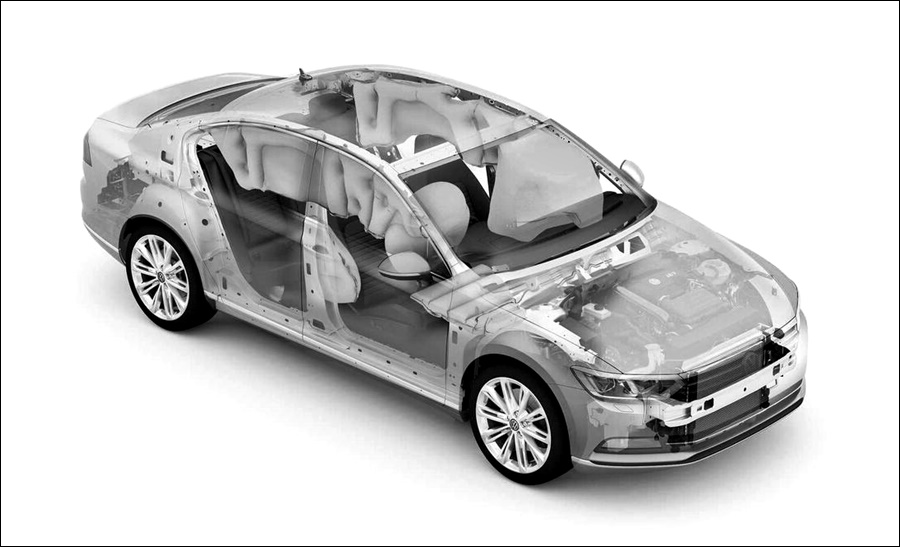 However, while AEB is not present for now, there is something called Maneuver Braking which is active from around 1.5 km/h up to 10 km/h. It is active during reversing as well as moving forward, so it is effective during parking and prevents bumping into a wall or another vehicle. The Maneuver Braking system is basically an extension of the Park Distance Control system which has been around for a long time.
Arteon drivers will also be alerted to reduced pressures in the tyres by the Tyre Pressure Monitoring System. Once the normal pressures are set, any significant change will be noticed so the driver will not drive too far on an under-inflated tyre and damage it.
Interior with R-Line silver trim
The spacious cabin of the Arteon with R-Line silver trim has EgoComfort seats which are handsomely sculpted and upholstered in Nappa Carbon leather. The seats are structured for comfort and reduced fatigue on long journeys and for the driver, there are up to 14 adjustment options as well as a massage function. The ambient lighting has a choice of 30 colours with adjustable intensity to match just about any mood.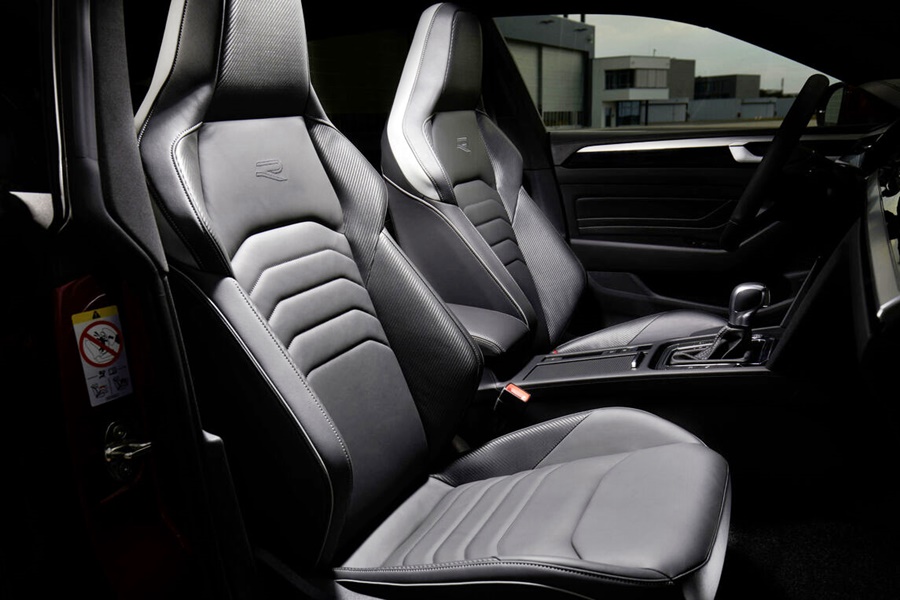 The high-resolution 11.7-inch Digital Cockpit not only shows the usual information like road and engine speeds but can also have a navigation map overlaid across the instrument panel. The display is customizable with 6 views for over 30 combinations, including 2D and 3D navigation.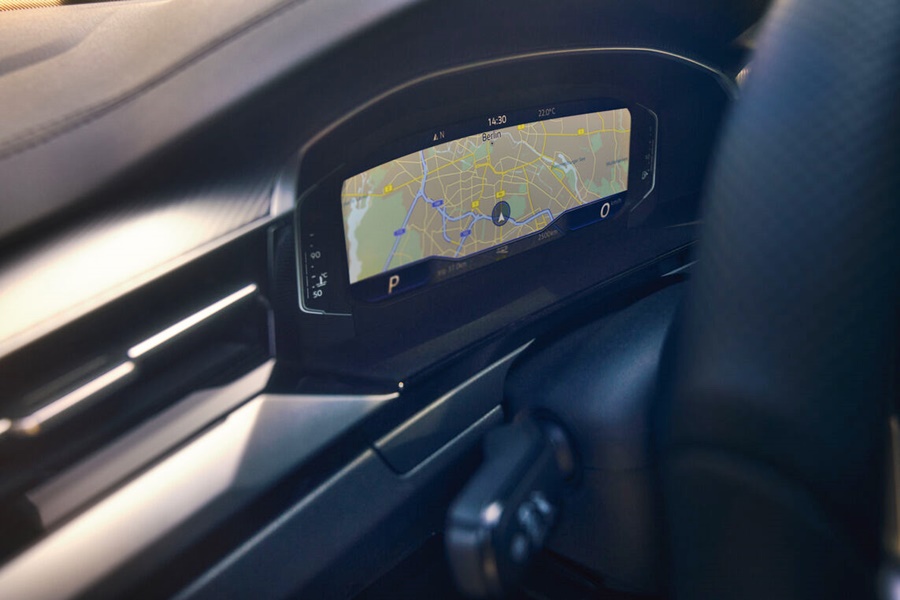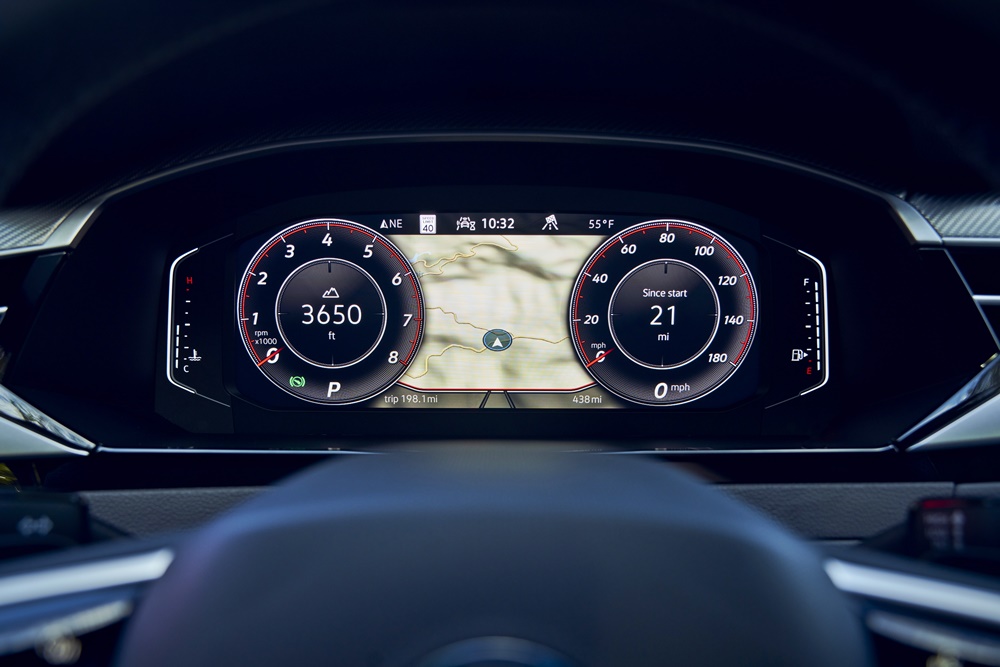 The 9.2-inch Discover Pro infotainment system comes with voice and gesture control and supports wireless App-Connect to Apple Car Play and Android Auto. Besides using the touchscreen, the driver can also go handsfree and use voice commands or switches on the steering wheel.
Going with the flagship status of the model is the premium Harman Kardon sound system which has 12 speakers (11 speakers plus an additional centre one). The speaker grilles are crafted from ultra-thin 0.5 mm high-strength steel to support optimal acoustic performance. The 700W digital sound system employs a 16-channel digital amplifier with surround sound that can be enhanced by pre-determined acoustic settings – PURE, CHILL OUT, LIVE and ENERGY.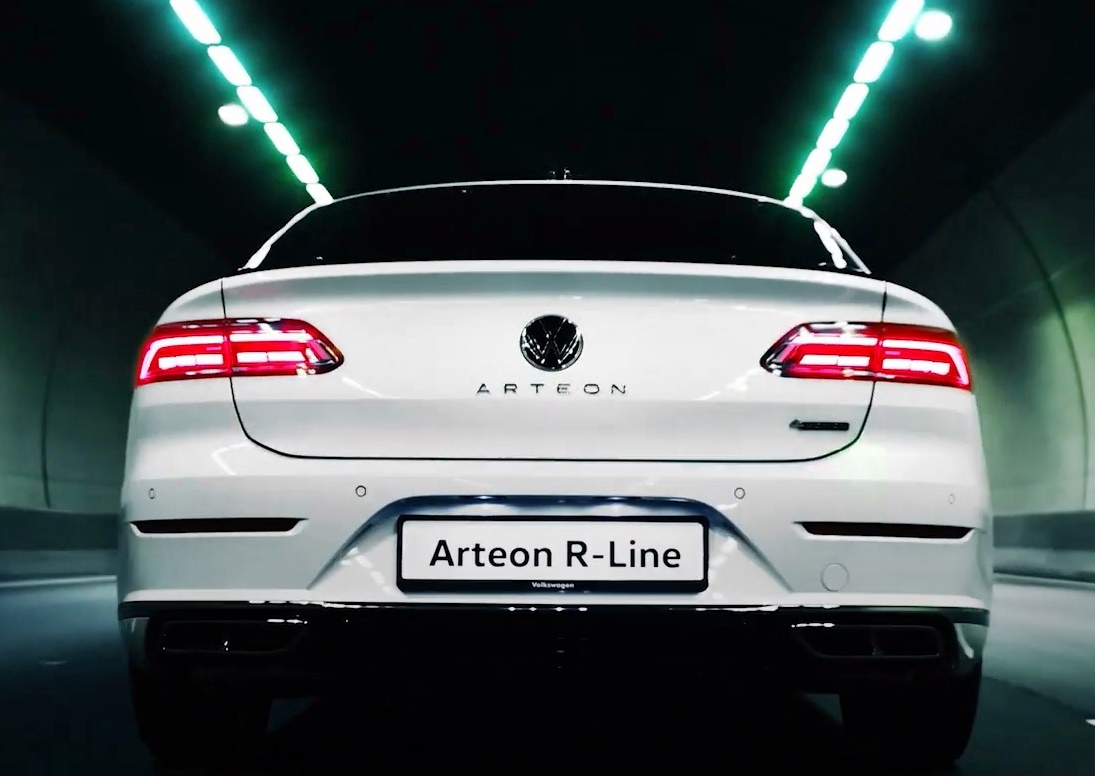 Trade-up offer
VPCM has a Trade-Up campaign for existing owners of the Touran, Cross Touran, Sharan, Passat CC and Passat (B7) who want to buy a new Volkswagen. With this campaign, owners will be able to enjoy an additional RM3,000 in trade-in value for all models currently on sale, including the all-new Arteon R-Line. While the present FMCO conditions do not allow for showroom visits, bookings for the new Arteon (as well as other models) can be made via the Volkswagen eShowroom which is always accessible from a smartphone or computer. For more information, visit www.volkswagen.com.my.