Right from the start, the battery pack has been a crucial element for the development of electric vehicles (EVs). The earliest EVs in the 1930s used very heavy batteries which made them unappealing, apart from the fact that performance was poor. Not much development of batteries took place in the decades that followed as the internal combustion engine dominated the auto industry and the battery's role was minimal – mainly to start the engine.
It was only by the end of the 20th century that development of batteries started picking up, as interest in EVs started growing. Although the lead-acid type (the small one in the engine bay of cars) was used, it was totally unacceptable as its storage capacity was small and it was heavy. But R&D into this area accelerated and it was possible to use other chemical processes that could achieve a higher density and capacity for battery packs. Currently, it is the lithium-ion battery pack that is widely used in many EVs and hybrids.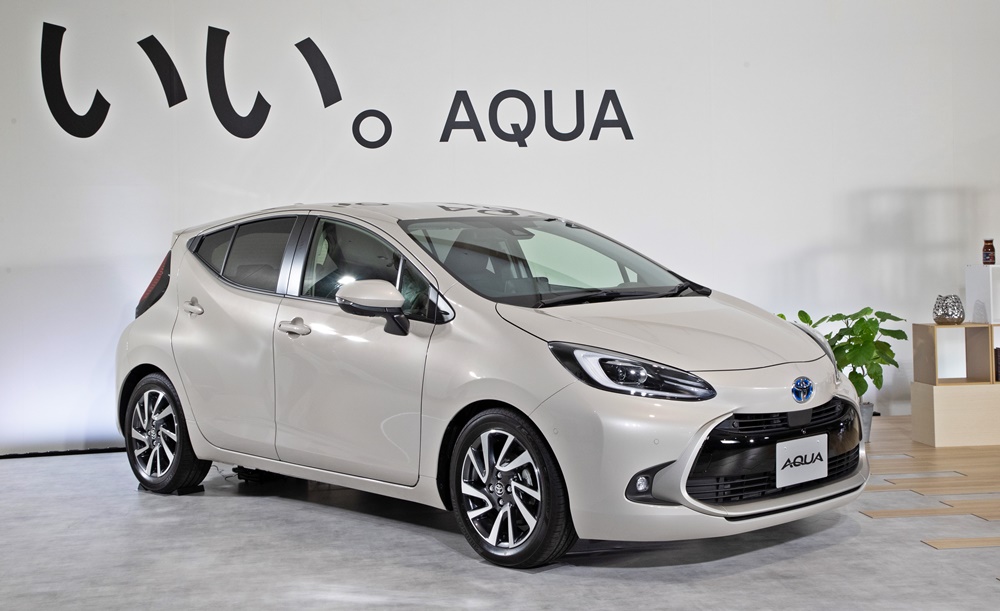 Now, Toyota has come out with another type of battery with a high output bipolar nickel-hydrogen battery. This is installed in the all-new Aqua (also known as Prius c) that is launched in Japan today and it is the first vehicle in the world to use this type of battery. Compared to the nickel-hydrogen battery that was used by the previous generation of the Aqua, the new more compact battery can provide approximately twice the output while enhancing performance and range.
Since the launch of the first-generation Prius in the late 1990s, Toyota has accumulated expertise both in the technological development and the quality management of batteries and hybrid systems. One subsidiary, Toyota Industries Corporation, has developed proficiency in analysis technologies for the development and performance assessment of materials through many years of developing batteries for electrified forklift trucks. By combining their respective fields of knowledge, the companies have worked to develop better batteries and their efforts have led to the development of bipolar nickel-hydrogen batteries.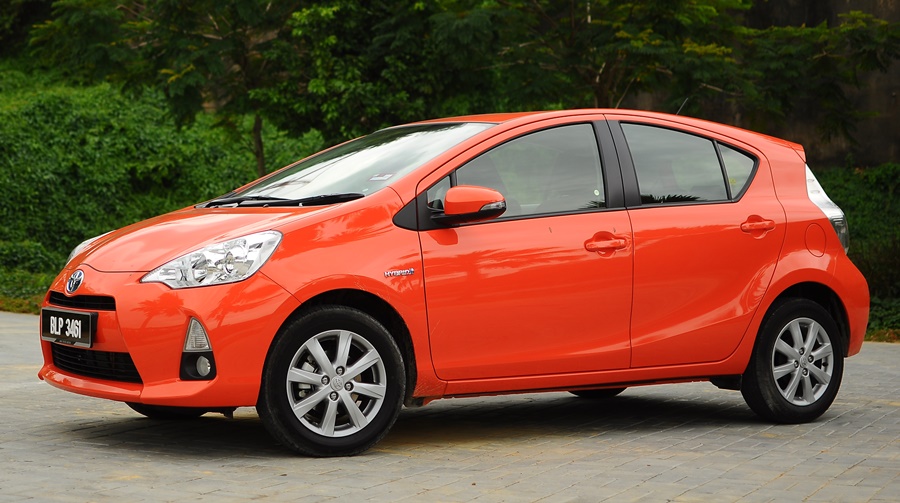 What is a bipolar battery?
In bipolar nickel-hydrogen batteries, a cathode is applied to one side of the current collector, and an anode to the other; several of these structures, which are known as 'bipolar electrodes', are stacked together to form  the battery architecture. Compared to non-bipolar nickel-hydrogen batteries, bipolar versions consist of fewer current collectors and other parts, enabling them to be made more compact. It is possible to stack a larger number of cells in bipolar nickel-hydrogen batteries than in non-bipolar nickel-hydrogen batteries of the same size.
In addition, since bipolar batteries have a greater active surface area and a simpler construction, there is lower resistance within the battery itself. This enables the flow of larger currents, leading to increased output. As an example, the bipolar nickel-hydrogen battery equipped to the all-new Aqua has an output approximately 2 times higher than the non-bipolar nickel-hydrogen battery used in the previous Aqua.
Toyota's own battery factories
Toyota has its own battery manufacturing subsidiaries but it's not known which company is producing these new batteries. Back in 1996, Toyota formed a joint-venture with Panasonic to develop and manufacture batteries for electrified vehicles. It was first known as the Panasonic EV Energy Company but changed its name to Primearth EV Energy Co., Ltd. (PEVE) in 2010 when Toyota became the majority shareholder.
PEVE focussed on making prismatic nickel–metal hydride (NiMH) as it worked on improving the quality of lithium-ion batteries. It began mass production of these higher performance batteries in early 2011.
Toyota also has a second joint-venture with Panasonic which was established just last year. Known as Prime Planet Energy & Solutions (PPES), it will handle development, manufacture, and sales of high-capacity and high-output prismatic lithium-ion batteries, solid-state batteries and next-generation batteries for automotive application.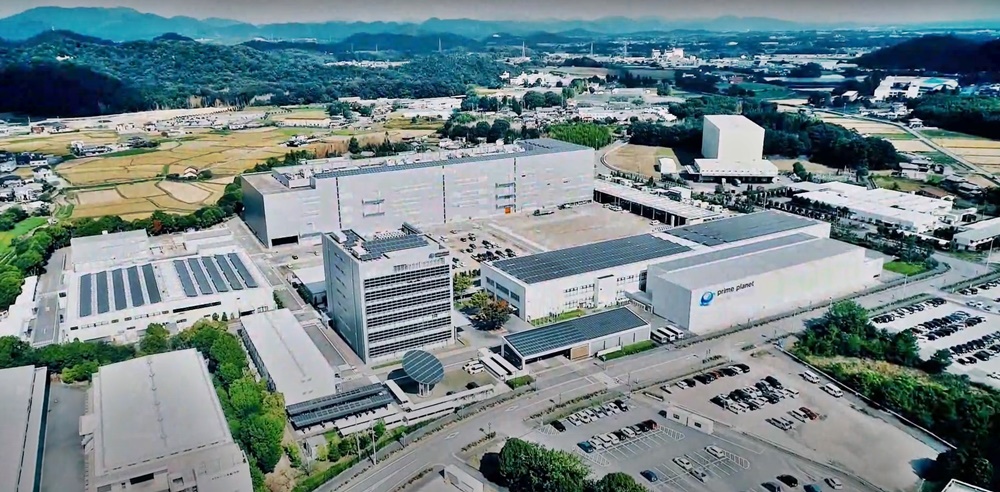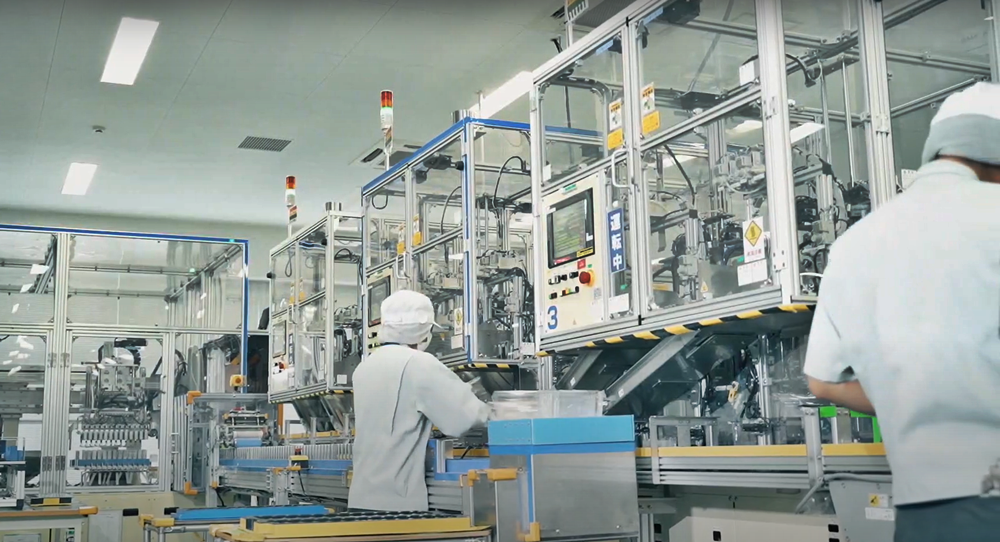 PPES has an ambitious target to reduce battery costs by up to 50% this year. This will be achieved by expanding production capacity at two factories – one in Japan which will supply up to 80,000 battery electric vehicles annually, and a second one in China which is expected to supply batteries for up to 400,000 hybrid electric vehicles per year.