Staying at home more than going for casual outings is the 'New Normal' in this age of the COVID-19 pandemic. While the situation in different countries varies, the main thing is to minimize close contact so many of the usual activities we used to enjoy are not possible – for now. In Malaysia, we have been having the Movement Control Order (MCO) for over a year and this has largely restricted leaving the home, except for essential or emergency matters or to go to work (with permission from the authorities).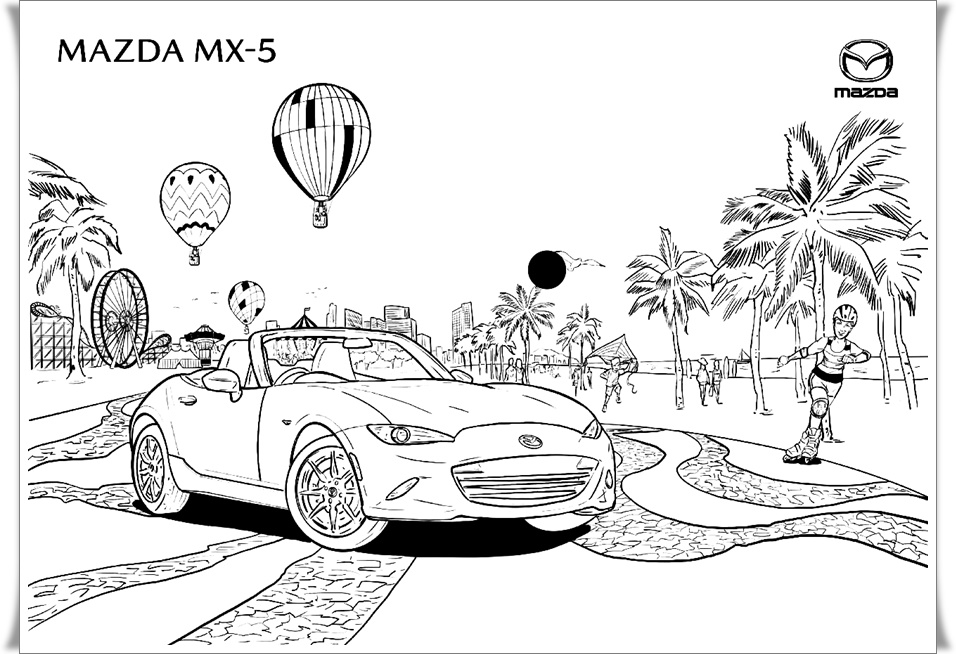 Fortunately, this is the 21st century where we have the internet, so even though people cannot meet face to face, they can still remain in regular contact via the various online channels. Perhaps it's just not the same as sitting at the mamak stall with your friends but it is certainly better than 30 years ago when such a situation would have meant isolation and much more boredom. Now you can even go racing with your friends online!
'Paint' a digital canvas
For families with little ones, Mazda Malaysia (represented by Bermaz Motor) has an interactive colouring contest which is ideal at this #stayathome time. It's a digital age activity where children can 'paint' a digital canvas on their computer or tablet (a smartphone would be too small).
There are five different drawings to colour, four of them with current Mazda models and one of the Mazda RX Vision concept car. There doesn't seem to be a limit on the entries that can be submitted so participants can probably choose one or all the drawings offered.

Cash prizes and Mazda Premium Merchandise
The drawing tools are simple to use (like MS Paint) and once completed, they can be printed out as well. To join the contest, the completed image needs to be attached to the submission form available at the website. All submissions must reach Mazda Malaysia by August 18, 2021. Cash prizes and Mazda Premium Merchandise will be given as prizes for the entries judged to be the best.
Click here to go to the Mazda Interactive Colouring Contest page and if you are interested in knowing more about the models in the drawings, you can get information at www.mazda.com.my as well as take a virtual tour of the Mazda Malaysia flagship showroom in Glenmarie, Selangor.
Mazda x Mizuno driving shoes enhance Jinba Ittai for drivers