Until this century began, motorsports were viewed mostly at ground level, with spectators able to see cars zooming by on a rally stage or a closed circuit. Major events had aerial coverage which required using a helicopter which wasn't cheap. In-car footage had been available earlier though but usually available only after the event.
Today, spectators and viewers around the world can watch an event from overhead as drones have made it easier and cheaper to capture imagery from above. Even ordinary drones can provide a view that is exciting and give a broader perspective.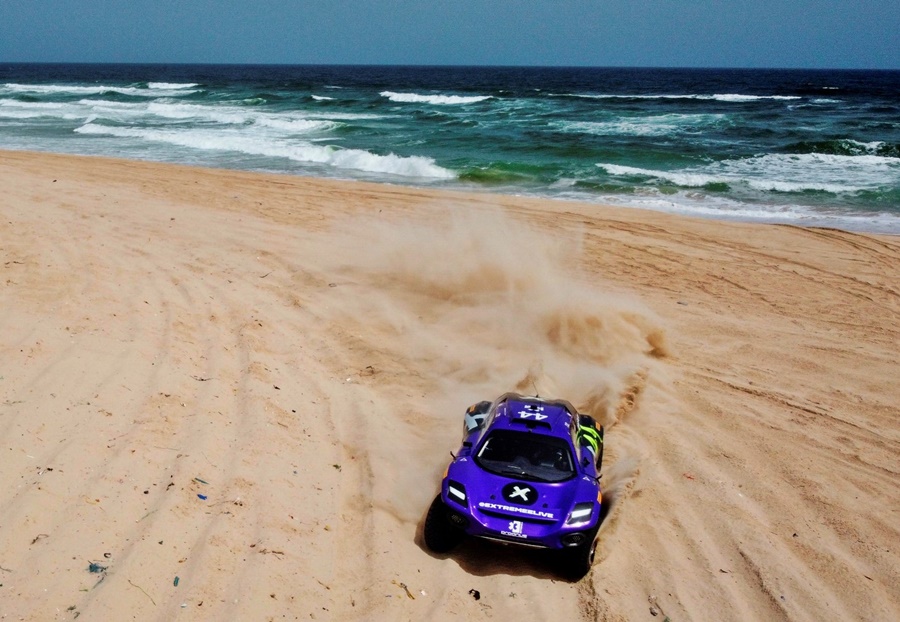 As good as watching from a helicopter
One example of drones being used for motorsports is in the unique Extreme E series for all-electric off-road SUVs. The series has so far gone to the Saudi Arabian desert and the long beaches of Senegal, with the next venue to be Greenland. And at each of the first two rounds, viewers have been able to follow the vehicles as they raced over the rough terrain and able to watch exciting overtaking manoeuvres from overhead. It's as good as having a helicopter of your own to watch!
The company that is covering the Extreme E rounds is Aerios Solutions which not only captures the footage but also broadcasts it live to a worldwide audience. The drones, which are 'must-have' for entertainment and audience wow factor, offer a degree of dynamic perspective that no helicopter or plane could possibly achieve. They are event environmentally friendly in that they don't need fossil fuel to operate, unlike helicopters. Drones run on electricity and their batteries are recharged on-site using Extreme E's hydrogen fuel cell generators.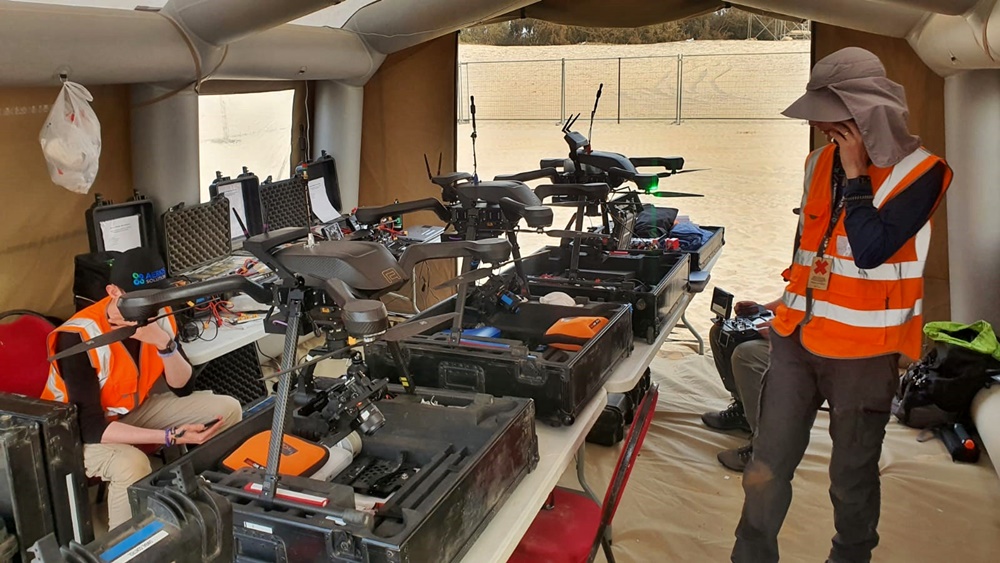 Highly skilled drone pilots
Aerios Solutions, a leader in drone filming technology – has 3 champion stunt helicopter pilots on its team. "It's safe to say we have a pretty experienced crew at Aerios Solutions!" said its Director Martin Taylor. "Two of our crew are actually world champion helicopter stunt pilots, and all of our pilots have extensive experience in the drone industry including working in major film productions."
The skills of these pilots are required to control the drones that capture the ODYSSEY 21 SUVs in what is likened to 'Star Wars meets Dakar Rally' style racing. "As a race series, Extreme E represents so many world firsts. Live sports programming with this level of remote production has not been done in these parts of the world before. In Greenland, we'll be in a valley with a glacier on the side; in Senegal, we were on a beach next to a lake; and in Saudi, we were literally in the middle of a vast desert canyons. Getting live pictures out of these places with the level of integration we've got, just hasn't been done before," Extreme E's Chief Marketing Officer, Ali Russell, proudly explained.
Aerios Solutions came on board as it was well known to Extreme E's film production company, Aurora Media, in the past. They were an ideal outfit to get the coverage and nobody else is doing anything close – in extreme environments, with augmented reality and really dynamic coverage.
Operating in remote locations
There is no doubt that it is insanely tricky flying and shooting in Extreme E's remote locations. However, even before that starts, the logistics are among the main challenges. "Getting a whole live broadcast to such remote areas is a huge challenge. There is absolutely no infrastructure on site before Extreme E arrives there. Every piece of equipment has to be transported to the operating site. Thinking ahead and planning are essential to making the operation a success," said Taylor.
"Transport around site is difficult, and we normally need 4-wheel drive vehicles just to get to the operating positions. The remote locations have given us some unique challenges, from the baking sun and steep canyons of Saudi Arabia, to even being chased by vultures in Senegal!" he revealed.
"In terms of equipment on-site, we have three main large drones for live broadcast, along with numerous small FPV (First Person View) drones. these are extremely small, extremely quick, lightweight and agile racing drones which we use  for recording fast dynamic, close shots," Taylor said.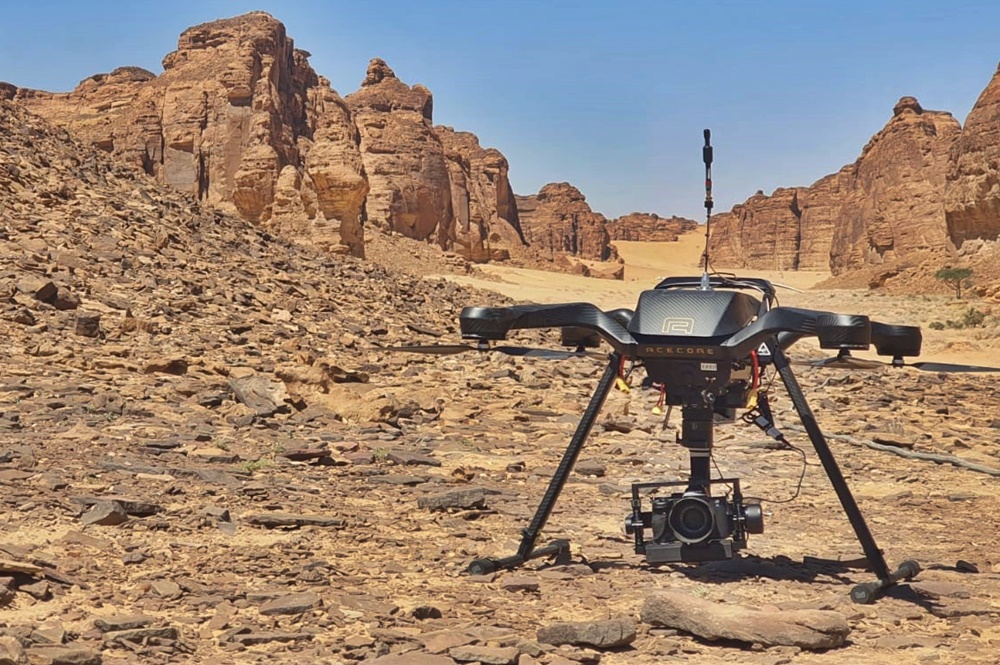 The three actual broadcast drones, made by a company in the Netherlands, are highly modified versions of the Acecore Technologies Neo and Zoe drones. They are large, stable platforms able that carry not only the camera and gimbals, but also the complex broadcast equipment and they can fly in all weather conditions which is pretty important in this championship.
Working together from 3 countries
In total, there are 6 pilots on site, operating three drones simultaneously. There is an engineer on call in the UK, along with Taylor in the broadcast suite in London. To carry out live broadcasting to millions of screens around the world,  the footage is transmitted from the drones to receivers on-site. From there, the signal is transmitted to the director and producer in the broadcast compound and then, via satellite, to the broadcast suite in London. Finally, the signal is transmitted to a technical team in the Netherlands. After all this, the signal travels back to the on-site broadcast team, before finally being transmitted worldwide via satellite.
Even if you consider yourself a fairly competent pilot of a DJI drone, the drones used by Aerios Solutions are extremely complicated to operate. A minimum of two pilots is needed to operate each drone – one pilot controls the drone itself, the other the camera/gimbal.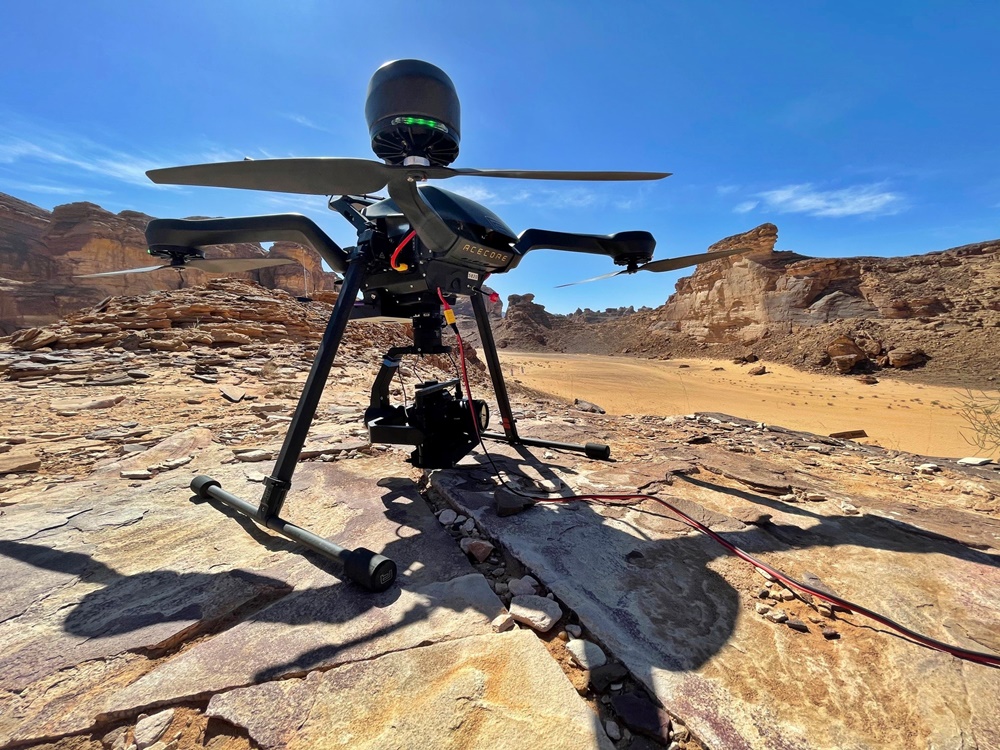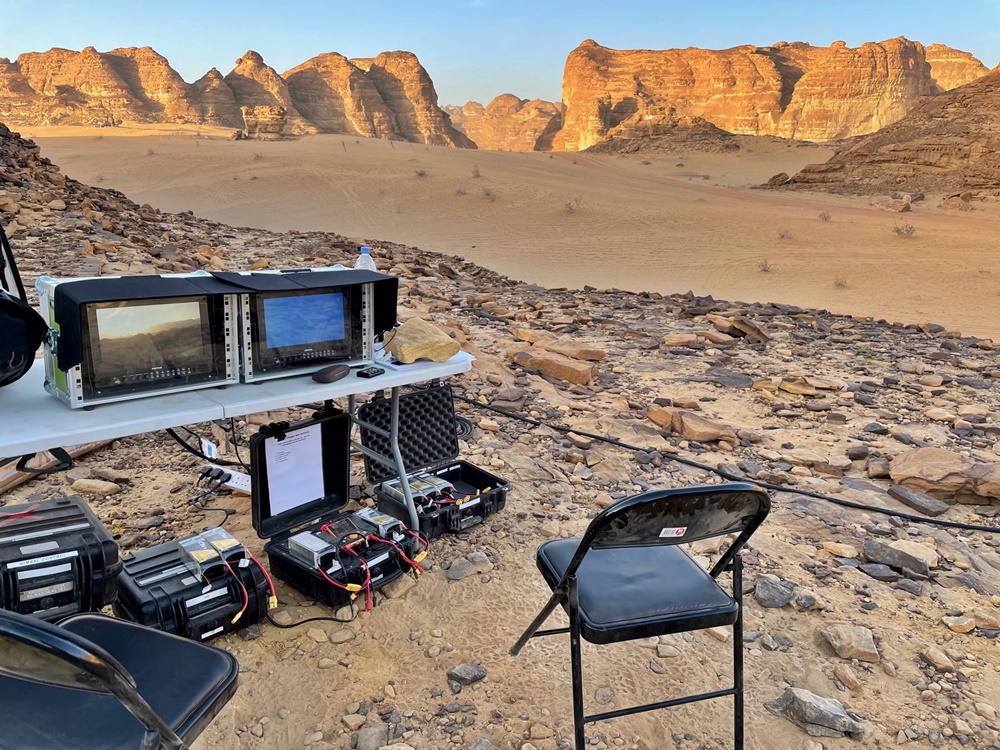 "The main skills required are a high level of piloting skill. The pilots need to be extremely skilled and experienced in actually flying the drone and, of course, technical skill meaning they need to be able to maintain the drones in the remote areas. Also, team working skills – the pilot and gimbal/camera operator work as a team to get the live broadcast shots. Normally, the gimbal/camera operator directs the pilot, but they work together 'as one'," said Taylor.
He added that communication skills are also important. Not just communicating with each other as they chase the vehicles around the course but also with the production team. They are directed from the on-site producer, the on-site director and the production team in London.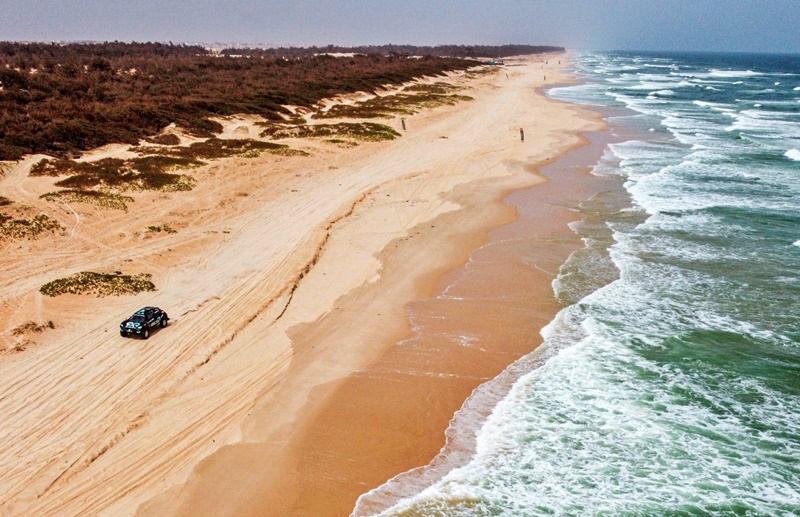 Click here for other Extreme E news and articles.