The last of the Camel Trophy events was held in 2000 but to this day, the legendary off-road challenge held annually remains in the mind of many. Land Rovers were used in 18 of the events which served to demonstrate the superior capabilities of the British 4×4 vehicles (the 'SUV' term was not used then).
This month, Land Rover North America continue the expedition legacy of the brand with a limited production Defender Trophy Edition that will be only for the US market. Limited to 220 units, each priced at US$90,000 (about RM380,000), the vehicle is inspired by the Classic Defender Works V8 Trophy, of which just 25 units were produced (and sold out within 3 days). The special edition uses the latest Defender 110 P400 X-Dynamic SE version with a special wrap that mirrors the colour on the Defender Works V8 Trophy.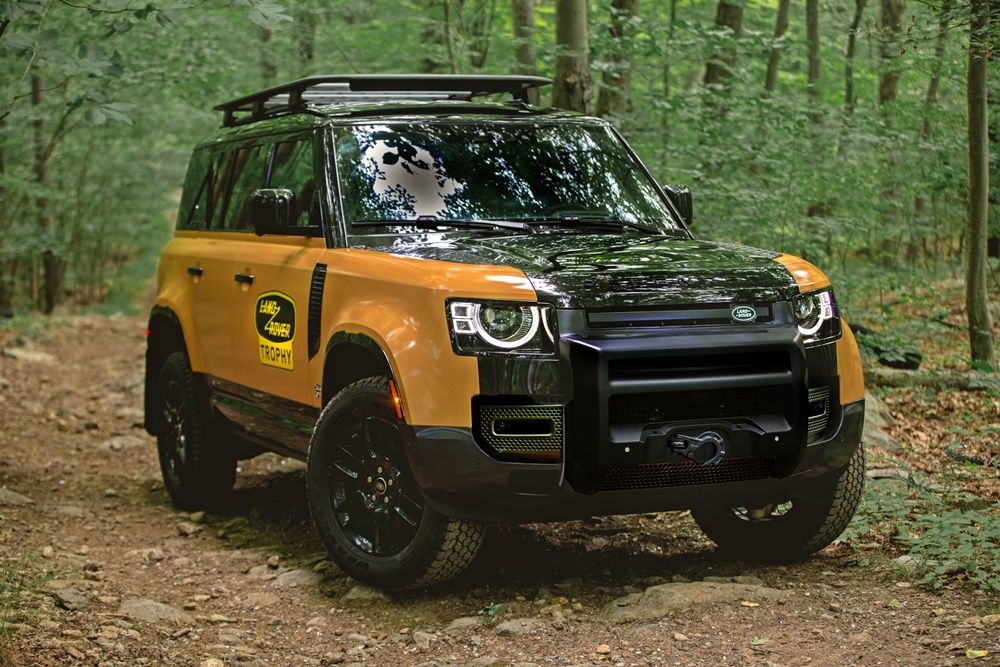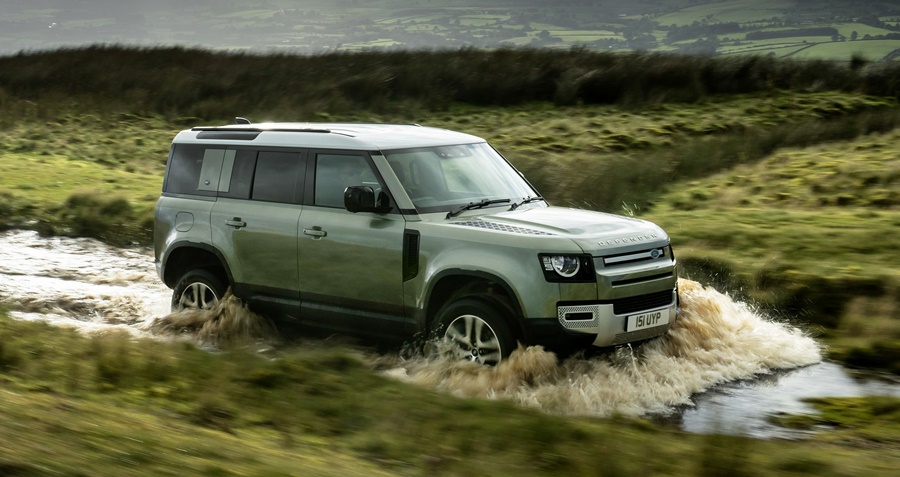 The Defender Trophy Edition also has an Extended Black Exterior Pack, Off-road Pack, Cold Climate Pack, Advanced Off-road Capability Pack, tow hitch receiver and modern technologies such as  ClearSight RearView, Air Suspension Pack, and an 11.4-inch Touchscreen.
Like every Land Rover past and present, the Defender Trophy Edition can tackle on any type of terrain and endurance challenge. Additional all-terrain equipment includes an expedition roof rack, front undershield, deployable ladder, winch installation kit, integrated air compressor, and loadspace rubber mats.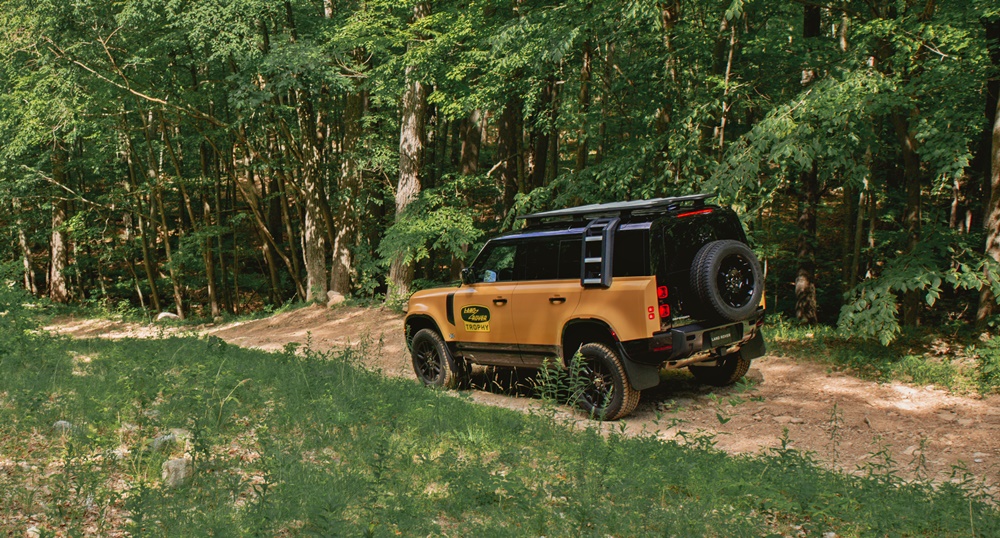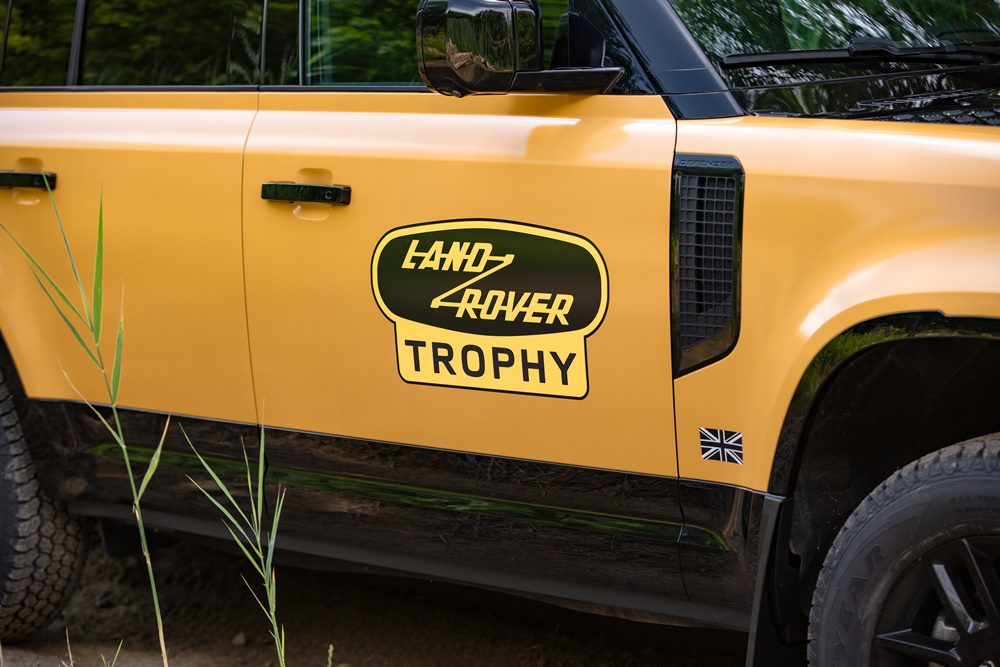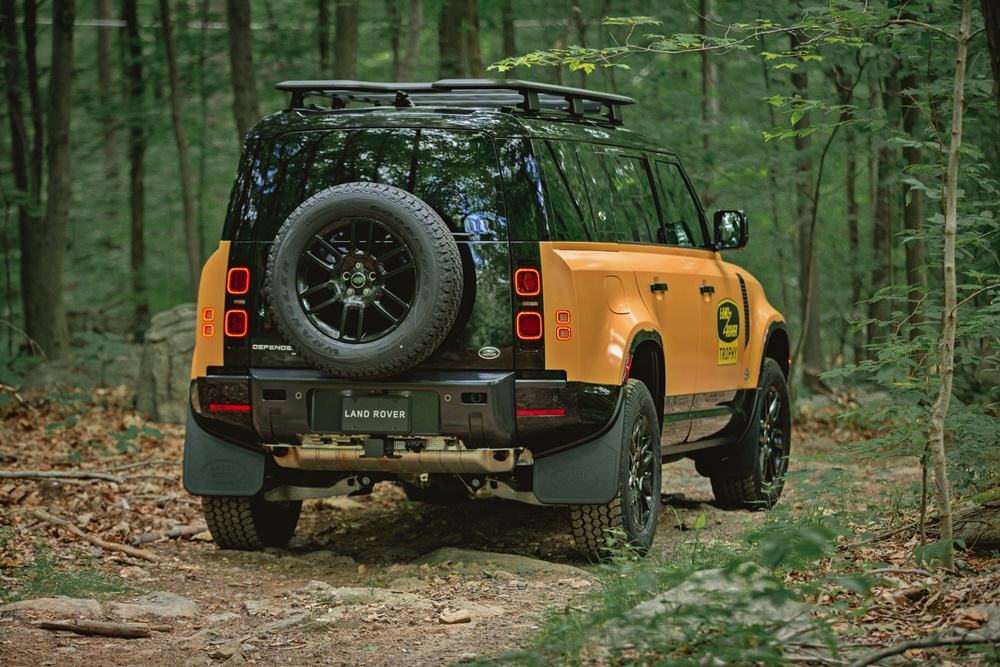 Customers who buy a vehicle will have an opportunity to attend (with a partner) a one-day off-road adventure in the Land Rover US Trophy Competition. Up to 90 teams will compete at the Biltmore Estate in Asheville, North Carolina in October this year. The estate is a historic 32 square km property which has a history covering 132 years.
Competitors will face a number of on and off-road challenges, including physical and team building obstacles, using their Defenders. They will also receive expert one-on-one coaching as part of the adventure, enabling them to learn driving techniques and skills to make maximum use of their vehicles.
The overall winning team, as determined by a judging panel, will go on to compete at The Land Rover Trophy Competition at Eastnor Castle in the UK, the spiritual home of Land Rover testing and development, to take place early 2022.