As far back as 1928, Daimler-Benz was already providing factory-fitted cars with special protective features against gunshots and explosives, for customers who required such protection. Later on, Mercedes-Benz also developed specially protected variants of its models and among those who ordered one was the emperor of Japan.
Many politicians and heads of state followed the emperor's example and as demand grew, the company broadened the selection models with special protection. Though the volume was not big, it justified the establishment of the M-B GUARD division to handle the development and production of such special models, more so as a level of secrecy was also needed.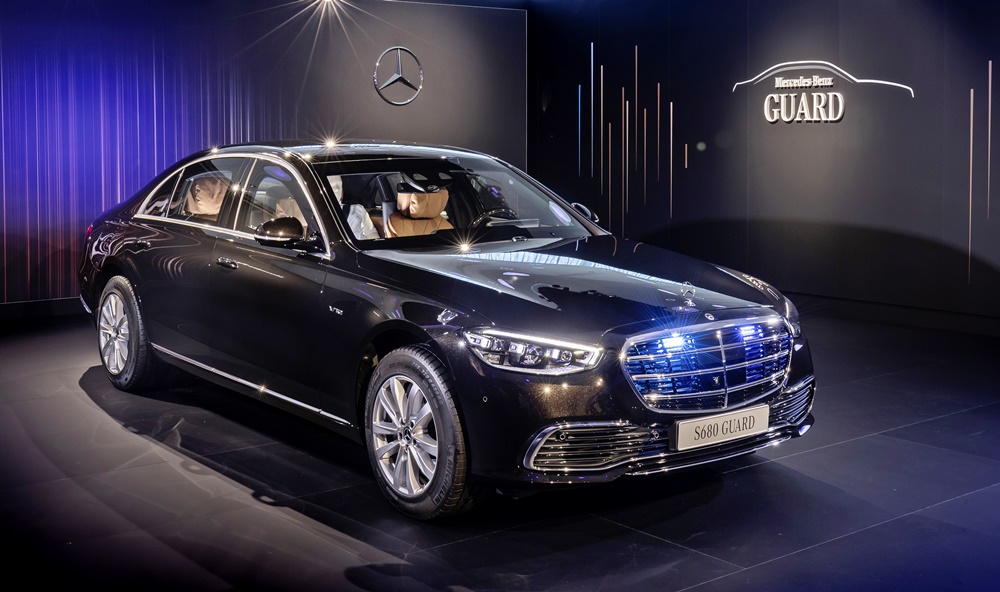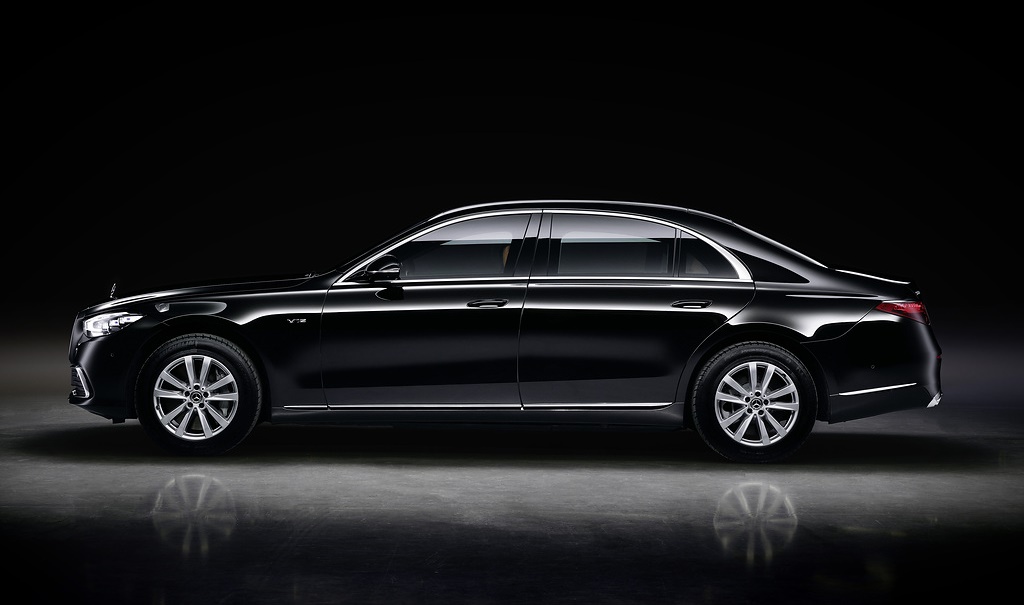 First GUARD limousine with AWD
The latest model from this division is the S 680 GUARD 4MATIC, the first GUARD limousine with all-wheel drive (there are AWD SUVs in the GUARD range as well). Apart from its superlative qualities as a limousine, it meets the highest ballistic test level for civilian vehicles and is particularly resistant to explosive charges. It has been certified to meet the requirements of the highest civilian protection class and also meets the requirements of Germany's Federal Criminal Police Office.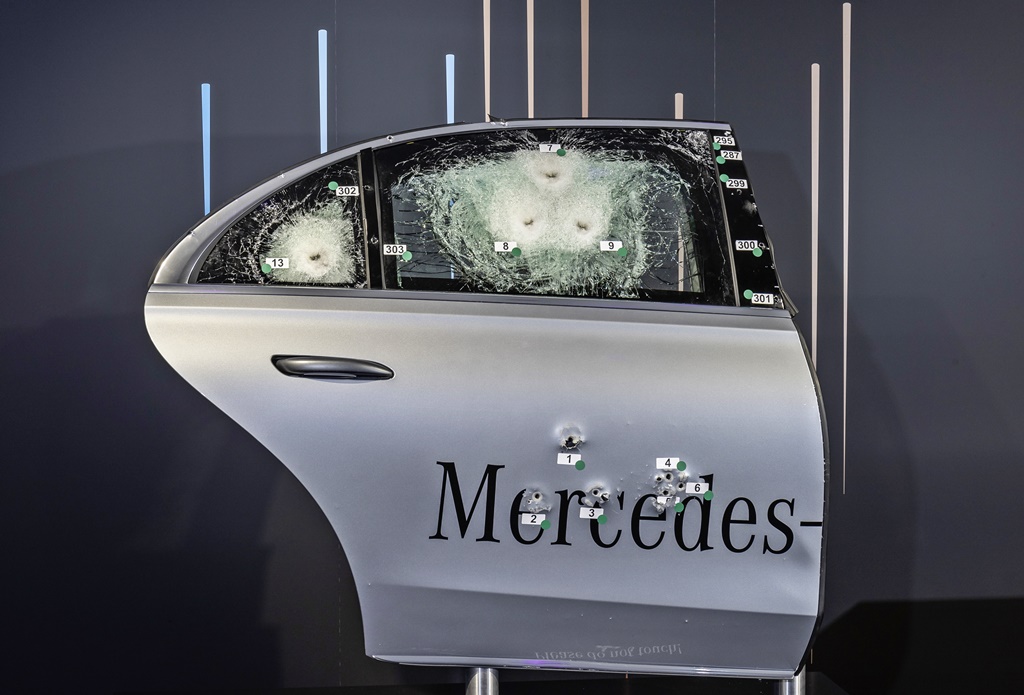 Advanced dummies for testing
Details of testing are not released but during testing, the body and windows have been fired at by an assault rifle using armour-piercing ammunition. The S 680 GUARD 4MATIC achieved top scores in blast test on the roof, floor and sides. For the first time, the certification included tests with so-called biofidelic dummies. These are very sophisticated dummies with bone density and structure modelled on the human skeleton in every detail. Epoxy resin aluminium powder is used as a bone substitute, and webbing made of propylene is used as ligaments and tendons. The tissue and internal organs of the biofidelic dummy are made of silicone and acrylic. Thanks to the human-like structure, injuries are easily recognisable from the outside and allow more extensive evaluation.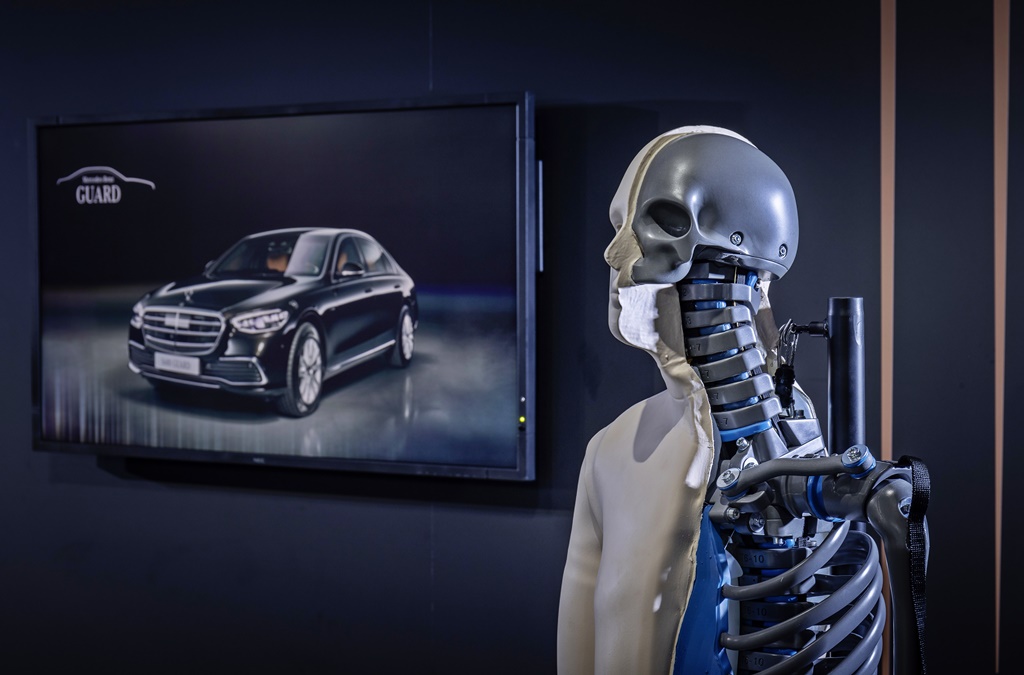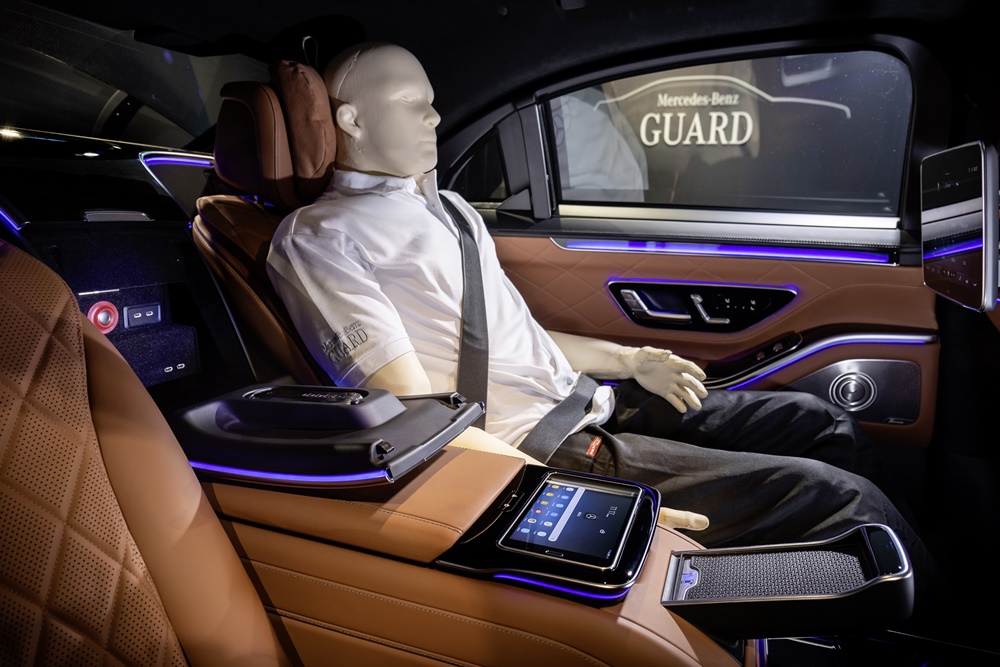 Special equipment designed specifically for the model includes a fire extinguishing system with automatic triggering function and an emergency fresh air system that protects occupants from penetrating smoke or irritant gases and supplies fresh air. Other options include an extensive range of equipment for official authorities such as a siren, flashing lights and radios, as well as a panic alarm system. However, optional extras available for the standard car which contradict the protective purpose (such as a sliding sunroof) are not available.
Although the doors are very heavy due to their armouring, the electro-mechanical system is designed to keep operating forces low when opening and closing. This applies not only on level ground, but also when the car is on a slope. There is also a lot of intelligence in the hydraulically (instead of electrically) operated window lifters. Even if the on-board power supply fails, emergency operation is possible, ie closing in the event of an attempted attack. In each door, there is a corresponding unit consisting of a compressor and valve block together with a pressure accumulator.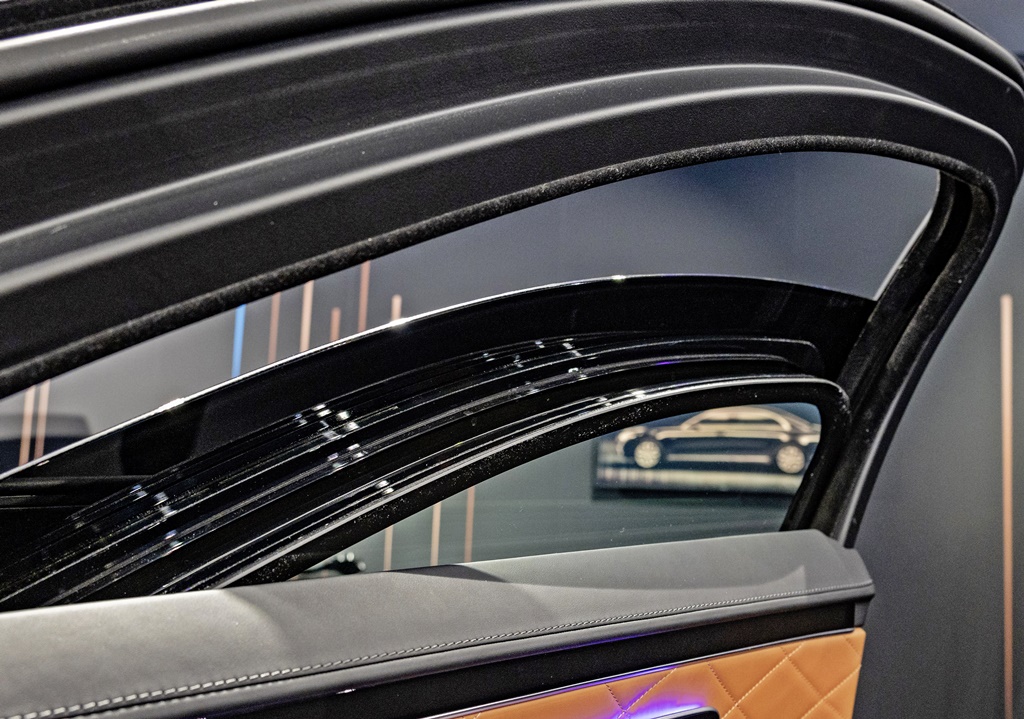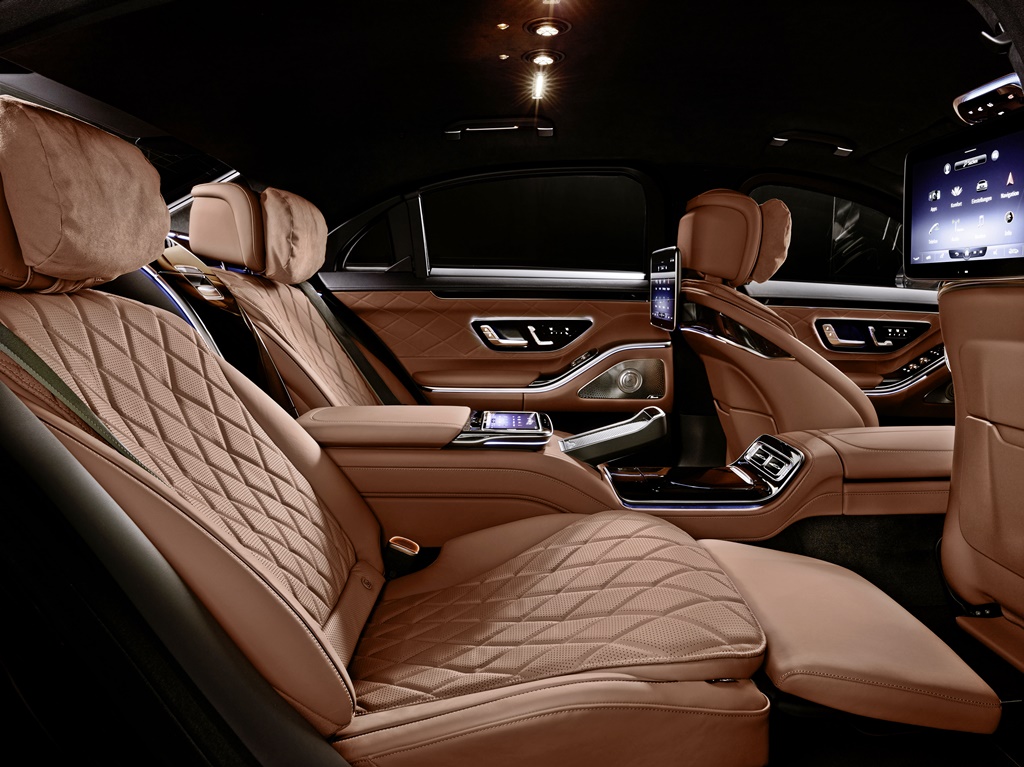 V12 engine with 612 bhp/812 Nm
As for the powertrain, the V12 biturbo engine has already been extensively revised for the new S-Class generation. It has an output of 612 bhp/830 Nm which is distributed to all four wheels. Due to the higher vehicle weight, the AWD system of the GUARD version has stronger side shafts. The Michelin PAX run-flat tyres are standard and can be used for a distance of 30 kms after losing all air pressure.
"The S 680 GUARD 4MATIC is one of the most customer-oriented products from Mercedes-Benz. That is because this special protection model focuses on people and their safety," said Dirk Fetzer, Head of Product Management S-Class. "No other series-produced saloon fulfils the highest protection class for civilian vehicles quite as comprehensively. And, at the same time, quality and durability are at series standard, thanks to extensive development and testing activities. The new special protection version 'protects what matters'."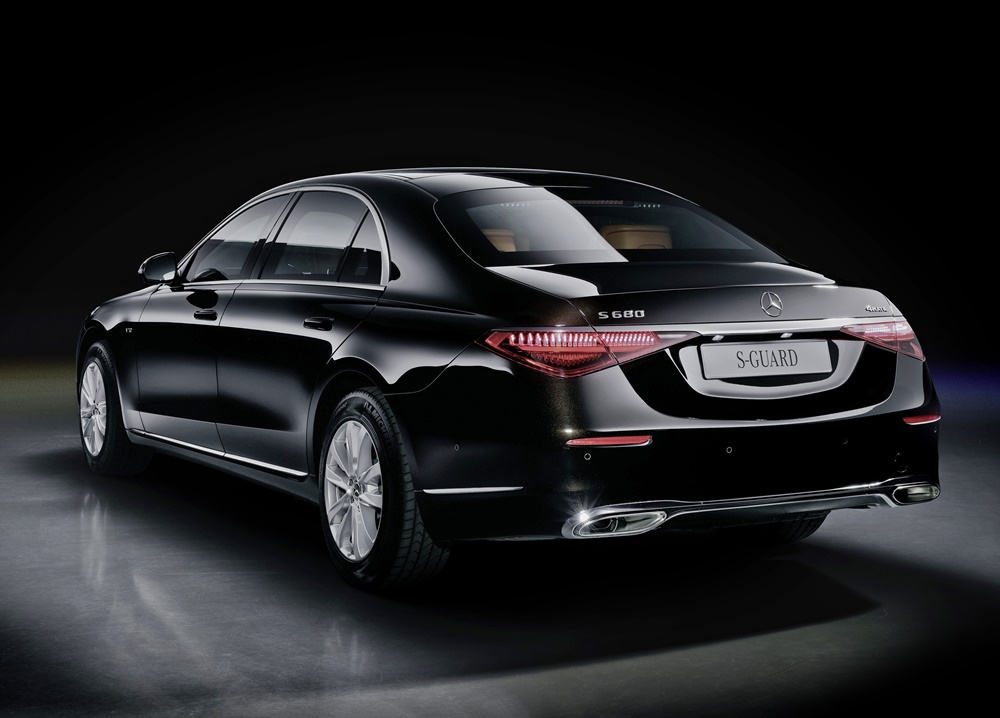 M-B Guard – offering protection of a different kind for more than 90 years