For those who prefer the sleekness of a coupe and are okay with two less doors, Mercedes-Benz Malaysia now offers the new E-Class Coupe with E 300 AMG Line specification. Priced from RM495,071.47 (without insurance and with sales tax exemption till the end of 2021), it has a 2-litre 4-cylinder petrol engine with 258 ps/370 Nm output, mated to a 9G-TRONIC transmission.
Updated front end
While continuing the classic coupe form with signature AMG Line styling elements, the front end is updated with a new diamond radiator grille with pins in chrome. A new highlight of the muscular rear section is the completely redesigned inner workings of the two-piece taillights.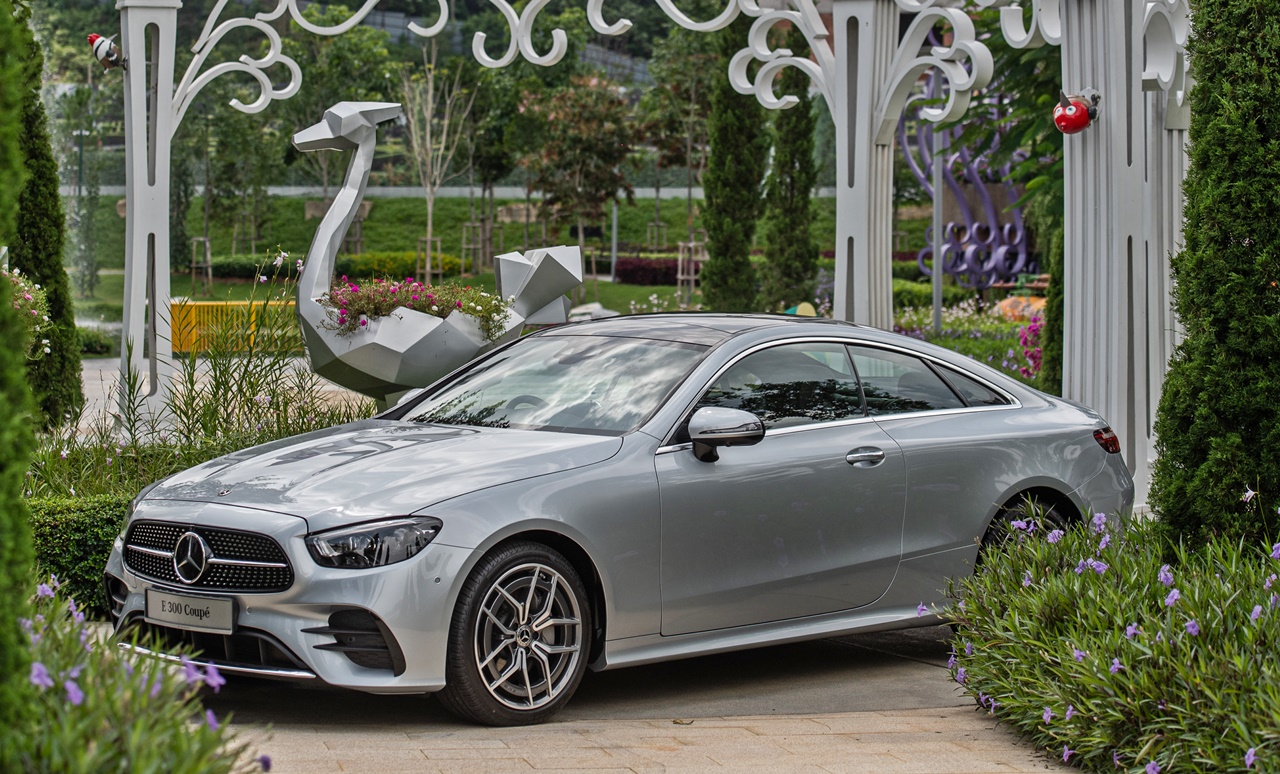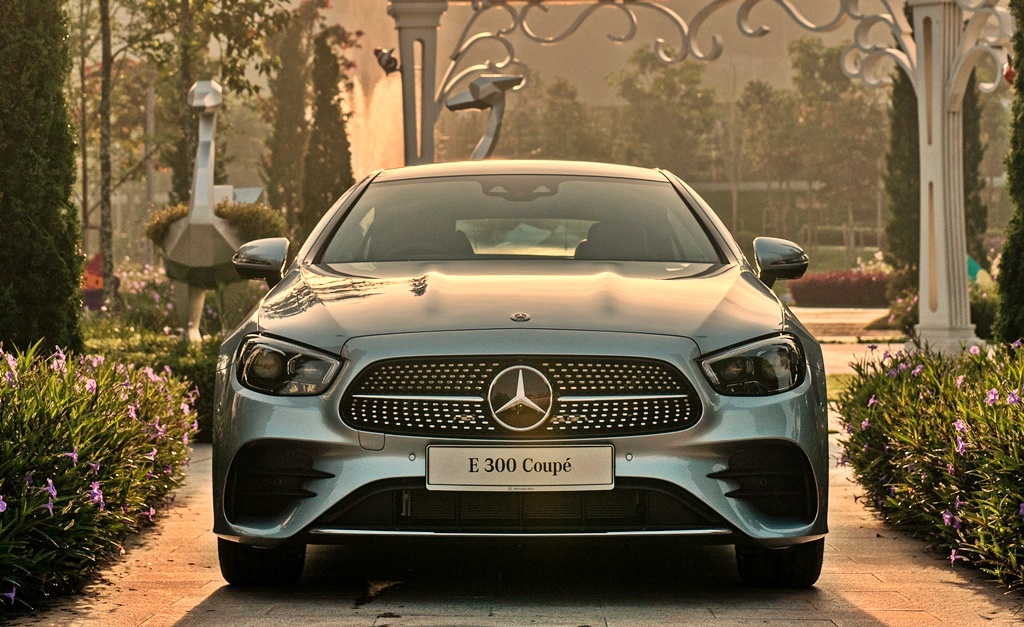 There are new Multibeam LED headlights that are adaptive in function. Besides providing brighter and more natural illumination at night, the Adaptive Highbeam Assist Plus controls the LEDs by switching between low, partial main beam and main beam automatically for optimum coverage without dazzling oncoming drivers.
Exterior colours available for the E 300 AMG Line Coupe are Polar White, Obsidian Black, Rubellite Red, Graphite Grey, Mojave Silver, Brilliant Blue, High-tech Silver, Emerald Green and Selenite Grey. Also available are Designo Diamond White Bright and Designo Patagonia Red Metallic which will incur additional cost if specified.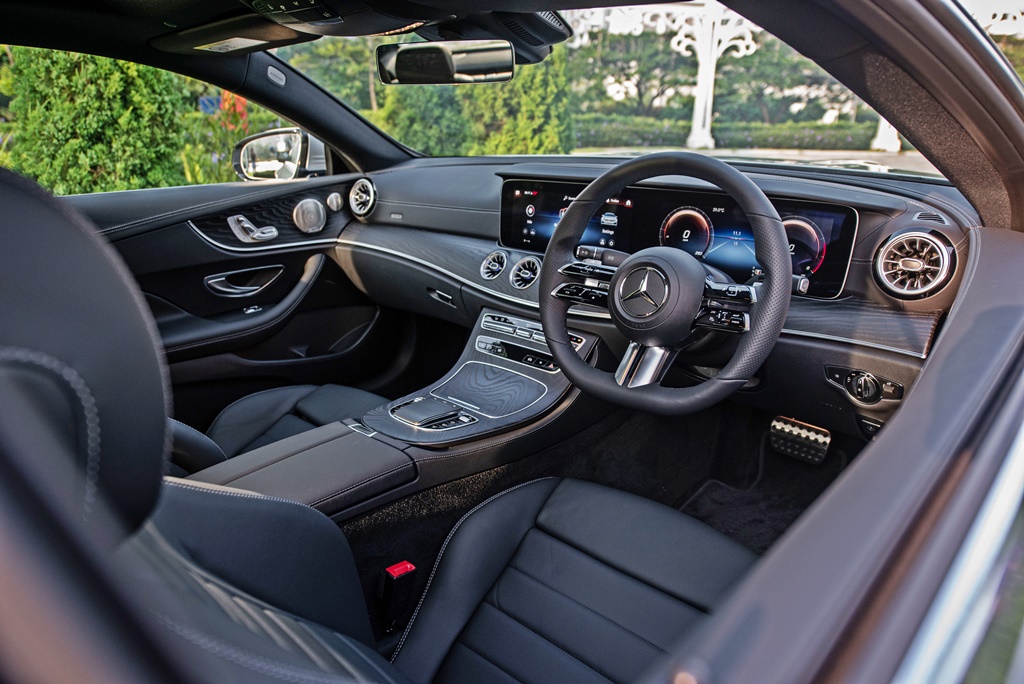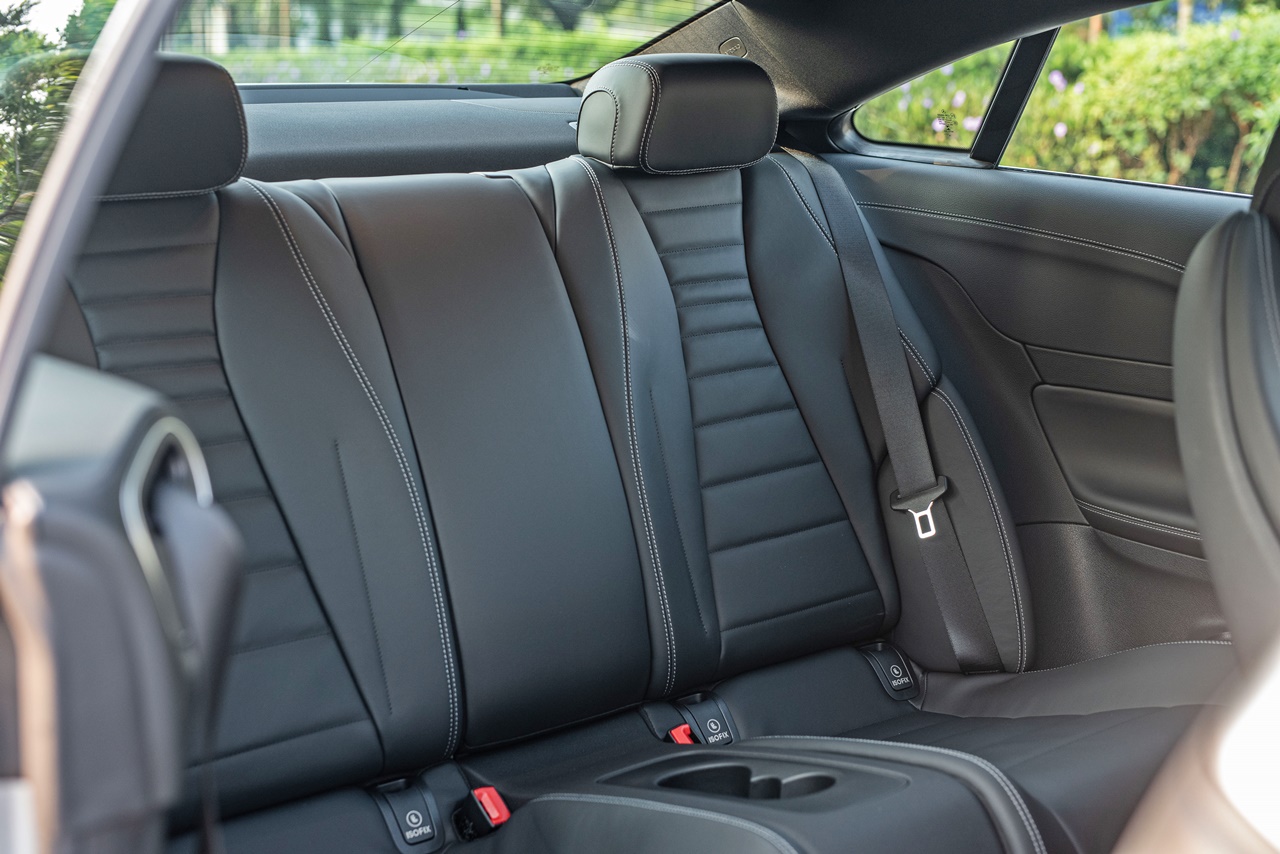 Only pillarless coupe in its class
The interior has a sporty feel combined with the luxury that an owner would expect. . The E-Class Coupe is the only pillarless coupe in its class, and each of the four occupants has a power window with a panoramic sunroof to bring in more light. Ambient lighting with up to 64 colours can create an atmosphere to match the mood, while an electric sunblind at the rear keeps out hot sun when necessary.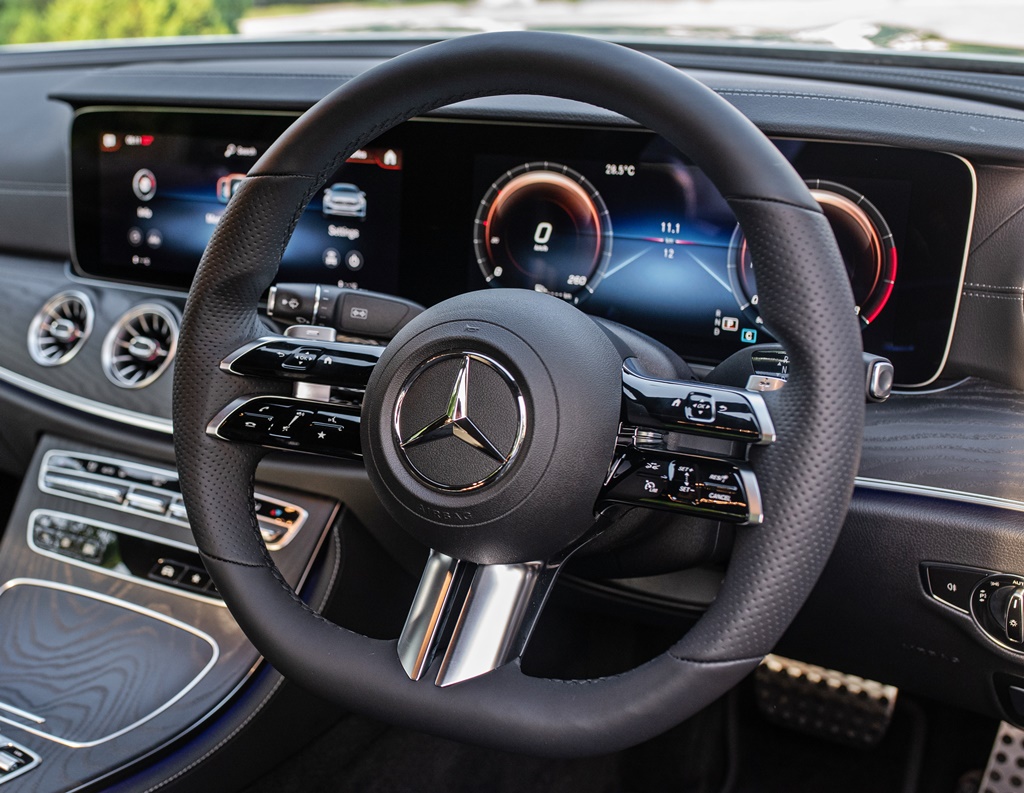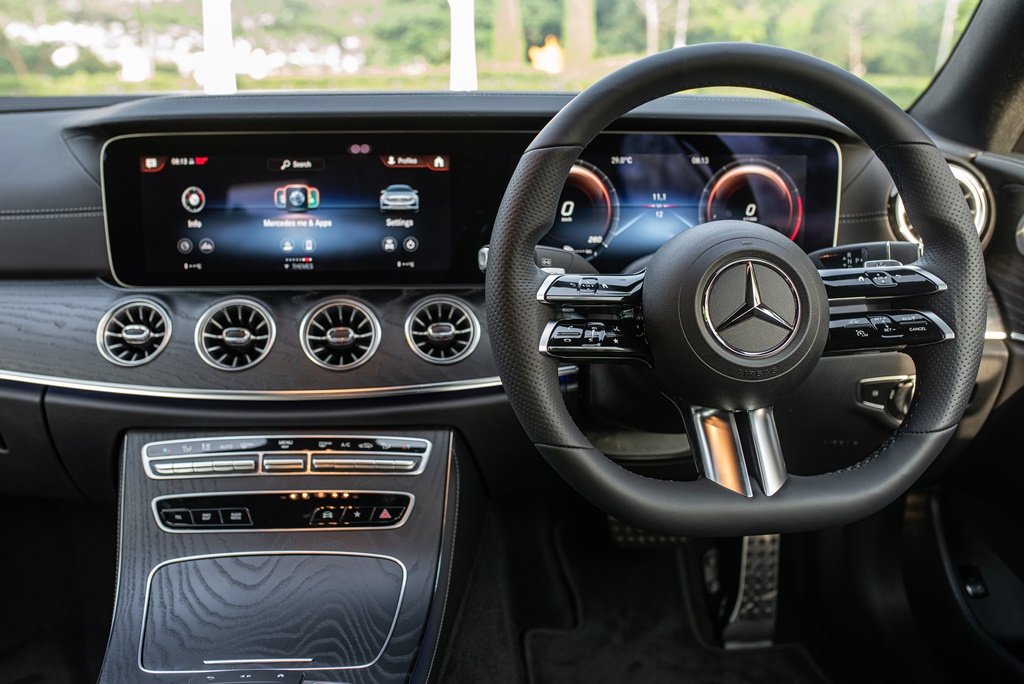 The right side of the dashboard is fitted with an entirely new, intelligent steering wheel. It is now a 'high-tech command centre', from which the driver not only steers the car but can also operate numerous systems for comfort and safety. The hands-off detection feature of the steering wheel now works on a capacitive basis, thereby enhancing user-friendliness when driving in semi-automated mode.
The other area from which the driver can manage other functions is the MBUX multimedia system. This is the latest generation of the system which has an intuitive control structure and large, high-resolution screens. Information  is presented on dual 12.3-inch displays to create a widescreen cockpit with a wide range of personalization. The control surfaces have a high-gloss black finish, while the trim elements and surrounds have a silver shadow finish.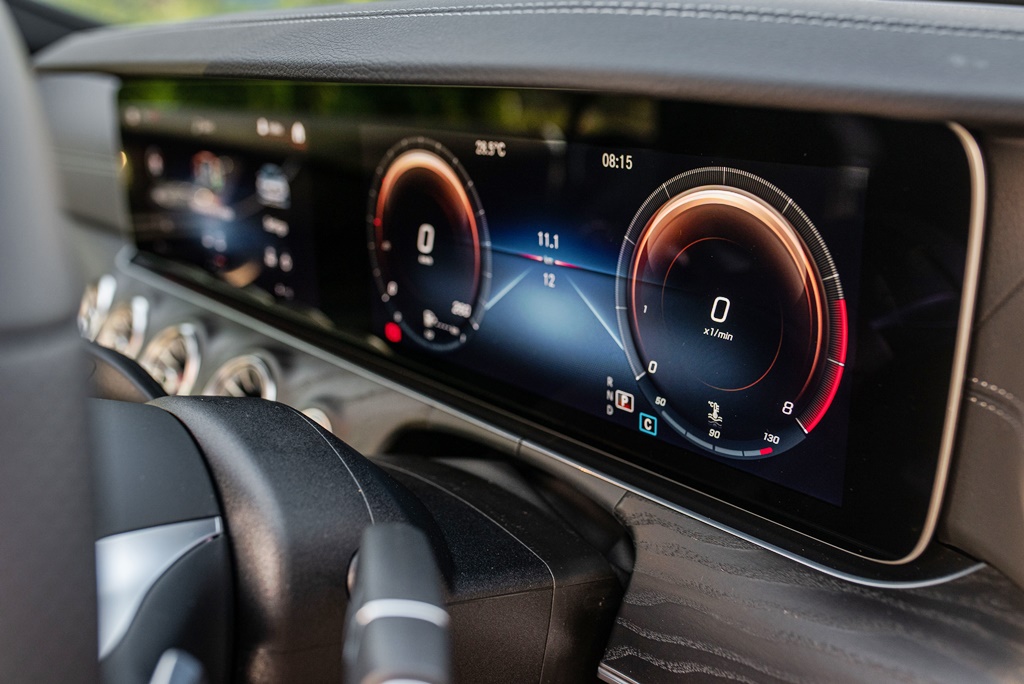 Next-generation driving assistance systems
Mercedes-Benz continues to advance safety with its driving assistance systems. These provide cooperative support to the driver, pro-actively responding to dangerous situations if the driver does not do so in time.
While viewing of the new model at dealerships is not possible at this time due to restrictions, there is the Virtual Showroom where more information can be obtained and authorized dealers can be contacted.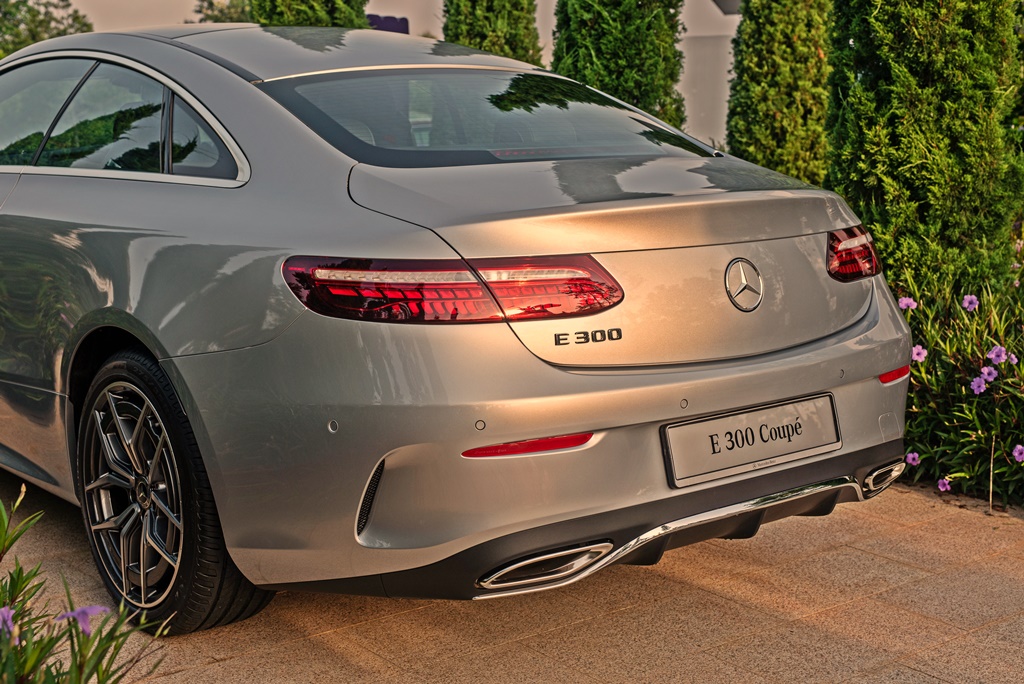 Updated Mercedes-Benz E-Class launched in Malaysia today, priced from RM326,943