Next week will see Extreme E's third X Prix of Season 1 which is the Arctic X Prix in Kangerlussuaq, Greenland on August 28. It will be the first ever international motorsport event to be staged in the country. The all-electric SUVs have been transported by the specially configured St Helena cargo ship as sea travel is less carbon intensive than air freight. The ship also acts as a research hub informing the world about the impacts of the climate crisis on our oceans (it even has a scientific laboratory onboard) as it goes from location to location.
The Ocean X Prix in Senegal, in May saw Rosberg X Racing (RXR) claim back-to-back victories to extend their championship lead, as they head the overall standings with 71 points. Although X44 topped the timesheets in qualifying once more, first-lap contact during the Final between Cristina Gutierrez and RXR's Molly Taylor meant X44's all-electric ODYSSEY 21 was forced to retire, seeing them finish in fourth place. Button's JBXE team leapt up the standings to third following a strong showing in Senegal, after claiming third place despite Mikaela Ahlin-Kottulinsky picking up rear-wheel damage before the first corner of the concluding race of the weekend.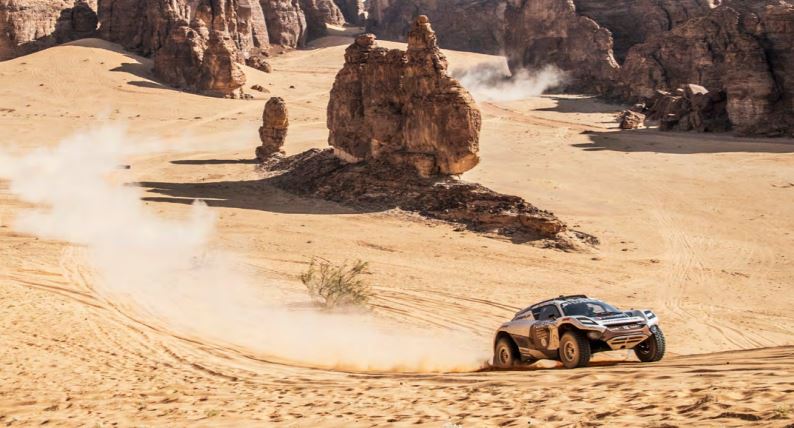 Expecting an unpredictable race
After the opening two races in Saudi Arabia and Senegal, mastering the conditions on what was once the mighty Russell Glacier, but which has now sadly receded and is rock salt, sediment-based terrain will provide a very different challenge for the drivers.  "This feels like the most unpredictable race yet," said Taylor. "The terrain is going to be really difficult for all the teams and it will be interesting to see how the first shakedown goes for everyone. This is undoubtedly the best thing about this series – every race location offers up a new set of challenges and I think Greenland is the most exciting yet."
Asked whether RXR can make it a hat-trick of wins in Greenland, Founder Nico Rosberg said: "We could not have asked for a better start to the series with two wins from the first two races under our belt. But it would be foolish to come into this race predicting the same outcome for the team. We are working immensely hard to achieve another strong result in Greenland and I can't wait to see how it unfolds across the weekend".
X44 driver pairing Cristina Gutierrez and Sebastien Loeb showed their pace once again in Senegal, topping the qualifying standings before bad luck struck in the Final. Lewis Hamilton's X44 team will be keen to convert their qualifying pace into a good result on raceday in Greenland as they are just 14 points behind RXR at the top of the table.
"I'm looking forward to getting behind the wheel again for X44" says Loeb. "One of the most exciting things about Extreme E for me is that each race is a new kind of challenge, and it's going to be interesting finding out what it's like to compete on this terrain. I was really proud of our performances in Senegal and in Saudi, but we had some bad luck in the Finals. I'm confident this time we can learn from what happened and make sure we get another podium finish."
Injured Gutierrez will be ready for race
Teammate Cristina Gutierrez recently claimed victory at the Rally Kazakhstan but suffered injury fracturing two vertebrae, which has meant spending time recovering but she will be fit for Greenland. "I'm really excited to get back racing again in Greenland and to learn more about the work Extreme E is doing on the ground to address the climate crisis" she said. "Our team has learned a lot from the past two races and, despite the Final in Senegal not being what we hoped for, we will take the positives to ensure we come back fighting again for a win. For me, every race is another opportunity to learn and improve and I'm confident we can do even better this time."
The team has been working hard behind the scenes to analyse the data from the Ocean X Prix, particularly on their starts to ensure they are not beaten off the line going into the all-important first corner.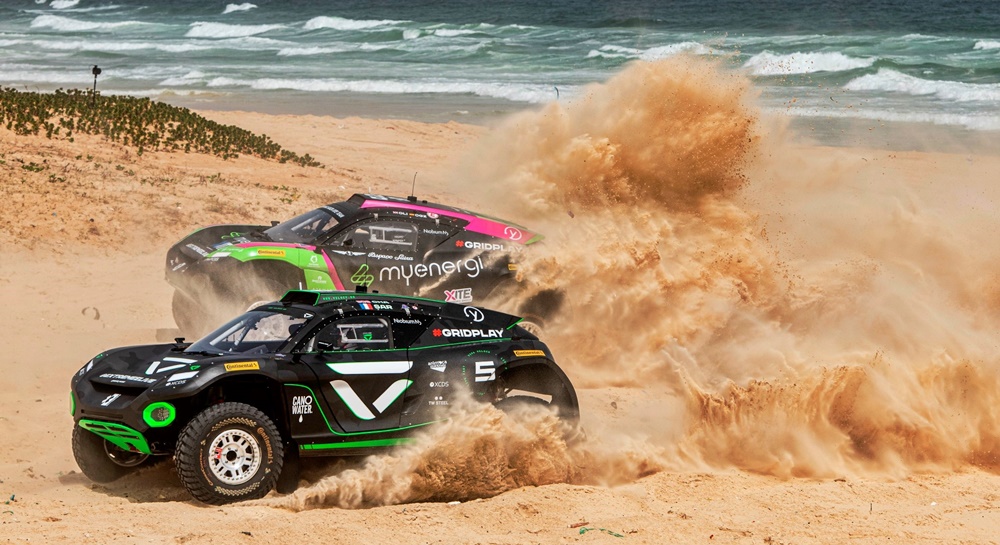 The Swedish duo of JBXE
Third in the standings are JBXE which, after a strong showing in Senegal, leapt up the order following sixth place at the opening Desert X Prix in Saudi Arabia. World Rallycross Championship racer Kevin Hansen deputised for Button to partner Ahlin-Kottulinsky for the Ocean X Prix and the pair did not disappoint, finishing qualifying fourth fastest before winning Semi-Final 2 in commanding fashion to reach the Final. Contact at the start meant an early retirement, but JBXE were still able to claim a podium spot with third.
The two Swedes have been busy preparing for the Arctic X Prix. "Kevin and I worked hard to prepare ourselves the best we could ahead of Senegal, and same thing goes for Greenland" said Ahlin-Kottulinsky.  "We're trying to understand and find out as much info about the surfaces as we can ahead of the event, and also going through each part of the event to try to optimise every single thing. There is so little practice time ahead, so preparations are key to success."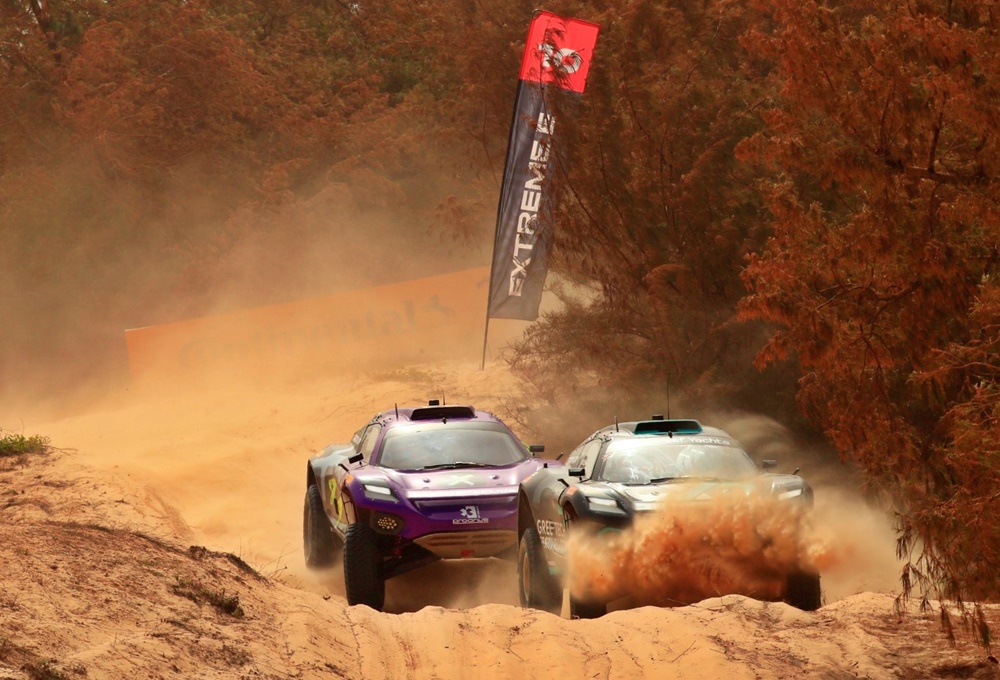 "We of course want to pick up where we left off," added Hansen. "We had a really great first outing with JBXE and Mikaela in Senegal and particularly with me joining the team quite late, but I think we did a great job and we managed to get the car in the right direction.
"I think for Greenland it's a completely new surface; it's a completely new environmental issue that we will raise awareness of, and for sure the course will show that too. It's a new challenge for everybody, but it's nice to have one race under our belts and I'm super excited to go to Greenland and race in front of the of the glacier with a team that I now know. We are hungry to fight for the win so super excited to see how far we go," he said.
Drones provide a more exciting perspective of motorsports events like Extreme E