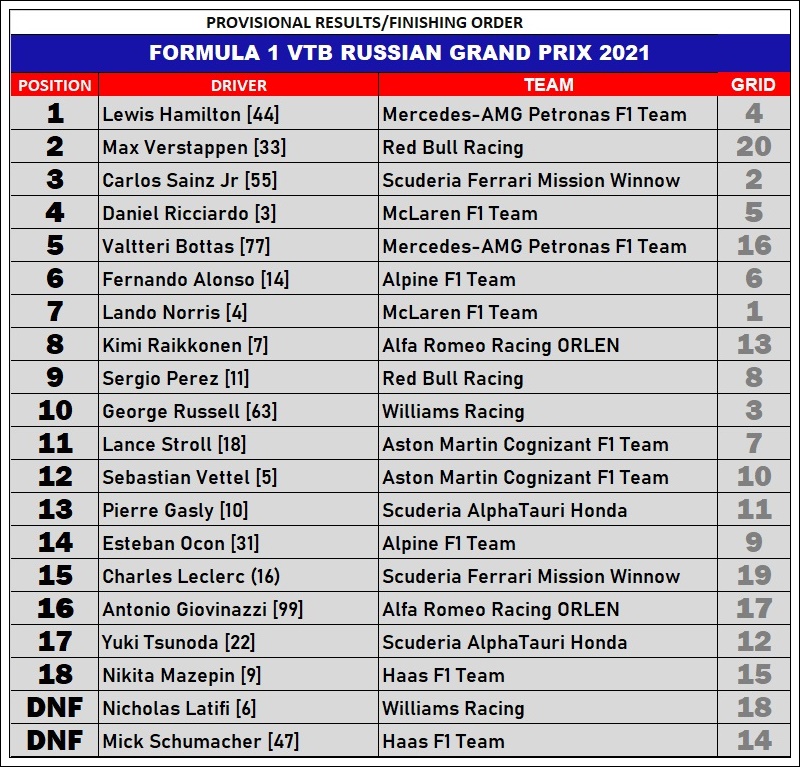 Max Verstappen had to start from the back as he took a penalty, and while going on the formation lap, he had a battery problem and was concerned he might not be able to start. However, by the time he reached the starting grid, it seemed to go away.
Lewis Hamilton, starting from a few places back, was crowded as he moved forward and without room to manoeuvre, he very quickly slipped to seventh. Perhaps he was being more cautious to avoid any more unnecessary incidents…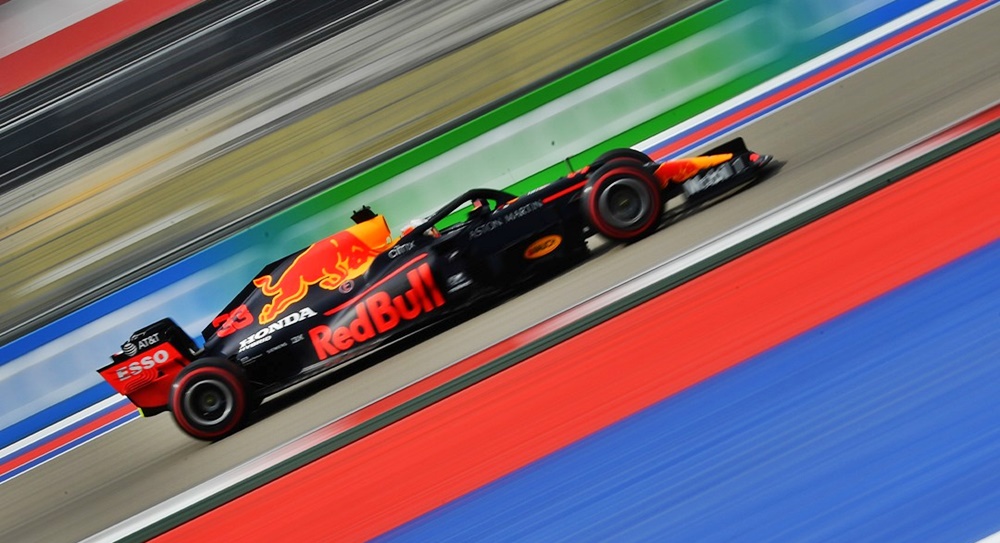 McLaren's Lando Norris, who had pole position, had a clean start but before Trun 2, Ferrari's Carlos Sainz had managed to catch up and slipped past to take the lead from the British driver.
The two Scuderia AlphaTauris had a poor start, dropping backwards in the field. Verstappen meanwhile was steadily slicing through traffic and moving upwards. By Lap 6, he was 14th after passing Valtteri Bottas and 18 seconds behind the leader, while his team mate was up in seventh.
Up front on lap 10, Norris was narrowing the gap to Sainz and staying in his mirrors. 7 seconds behind, Williams George Russell was watching Aston Martin's Lance Stroll who was just a second behind.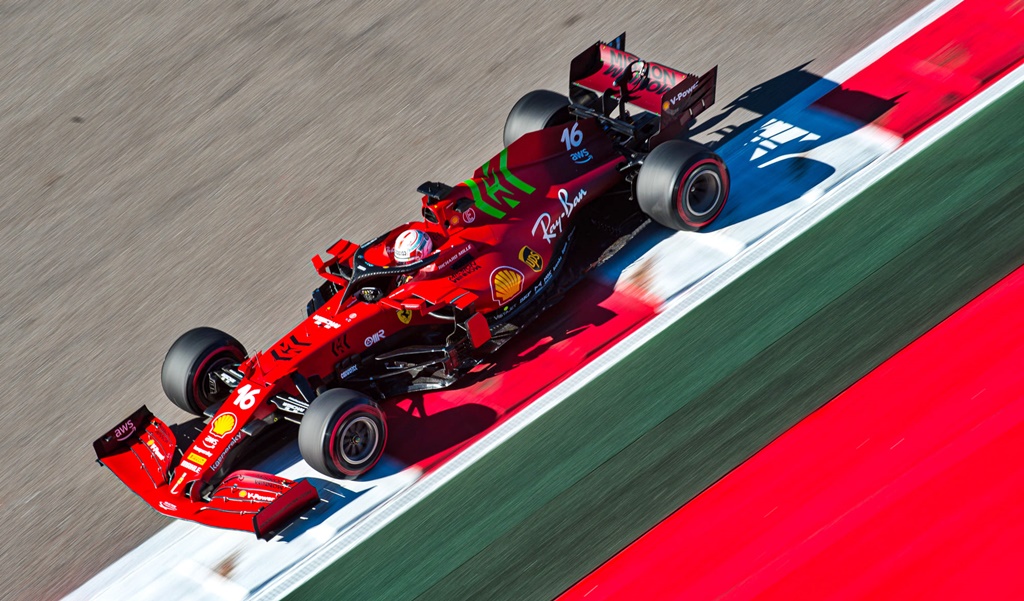 After lap 12, the drivers started to report their tyres going or gone, and visits to the pits started with Stroll being the first to do so on lap 13. Fortunately, the rain that had been expected did not arrive. Sainz came in on lap 15 and Norris, in spite of worn tyres, took over the lead.
By lap 17, Verstappen was up to sixth and just 3 places and 7 seconds ahead was his arch-rival, Hamilton. The Dutchman was pushing hard and clocking about a second quicker than the other drivers ahead of him. Alpine's Fernando Alonso was next to pass and that might require a bit more effort and then he would be behind his team mate.
Rain began to fall on lap 22 and drivers who had tried their best to stretch their tyres had to start coming in. The positions began to change and though Hamilton had moved into second, he was still 12 seconds behind the leader.
On lap 24, Verstappen again reported problems, this time that he was having difficulty turning the car. His pit stop had dropped him to 12 place when he rejoined but he was trying to move back up. Hamilton had dropped to ninth and was also not bothering about the Dutchman and just wanting to get to the front.
After most of the other drivers had changed tyres, the order had also changed with Perez in the lead on lap 34 and Alonso behind him, both still staying out. Norris, Leclerc and Hamilton were within reach of each other so the battle was on to try to secure third place but Toto Wolff was urging his driver to go for a win.
As both Perez and Alonso came in on lap 37, Norris got back his lead, with Hamilton 4 seconds behind and Alonso having dropped out for a tyre change. Behind Hamilton was Sainz, a long way away with a 22-second gap.
With 10 laps remaining of the 53-lap race, Sainz was battling to hold on to this third place while McLaren's Danial Ricciardokept trying to displace him and Perez was waiting for the two to make a mistake that he could gain from.
8 laps from the finish, the rain started to get heavy. Though Hamilton has no problem with wet tracks, he was not finding it easy to close in on Norris who was out to collect his first-ever F1 win.
The rain caused enough concern that teams called their drivers in. The track seemed to be getting slippery and Norris was seen to be running wide in corners a few times, with Hamilton getting closer each time. Hamilton was asked to come in but he chose to ignore the call. He was probably determined to be the one to take the chequered flag but Norris too was determined so both drivers stayed out. The British driver was heard to tell his engineer to 'shut up' when a warning came over the radio about cars ahead sliding.
Finally it happened – on lap 52, Norris went very wide and off, and Hamilton was ready to shoot by. The McLaren driver recovered and slotted into second place quickly though the next car (Perez) was 49 seconds away. The slide made Norris lose his spirit a bit and he decided he had to come in. As Perez dropped off for tyres, Verstappen suddenly found himself in second place but way behind Hamilton.
With just one lap left, it was to be Hamilton's win in Sochi – finally reaching his 100th F1 win. Verstappen had done well to come up all the way from the back to finish second while Bottas was able to hold on to his fifth place till the end.