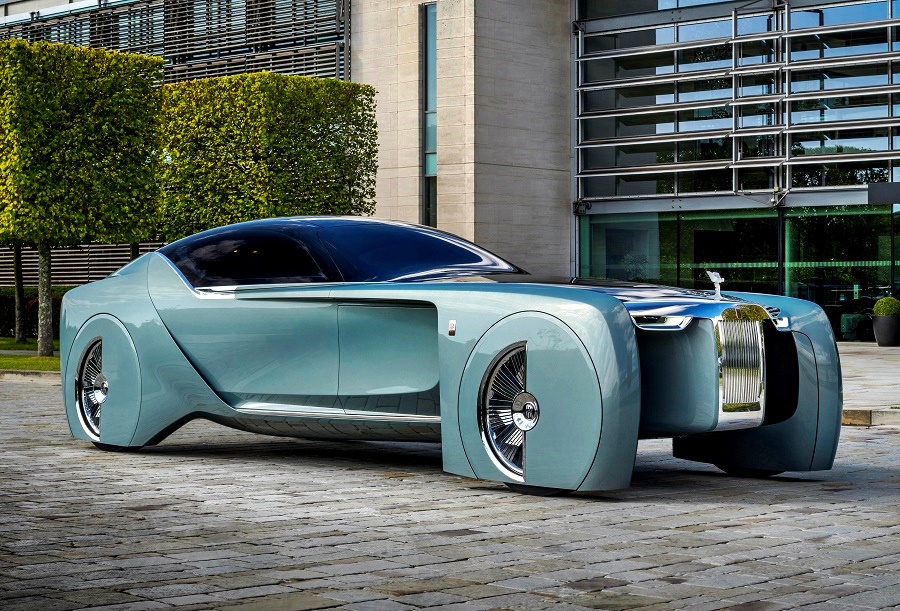 Just as SUVs eventually reached the highest levels of the car market with the Rolls-Royce Cullinan being Introduced, the process of electrification will also ascend to the 'summit' of the industry before this decade ends. Rolls-Royce has already indicated on various occasions that it will offer an electrically-powered car in future and it confirms that this will be fully electric, without a hybrid powertrain.
The company is not intending to rush into launching the new product and says it will do so 'when the time is right'. In the meantime, its engineers and designers are ensuring that every element meets Rolls-Royce's technical, aesthetic and performance superlative standards.
Understanding that there is considerable interest and speculation surrounding the development of a totally different type of Rolls-Royce for the future, the company offers some perspectives in its transition to electric power.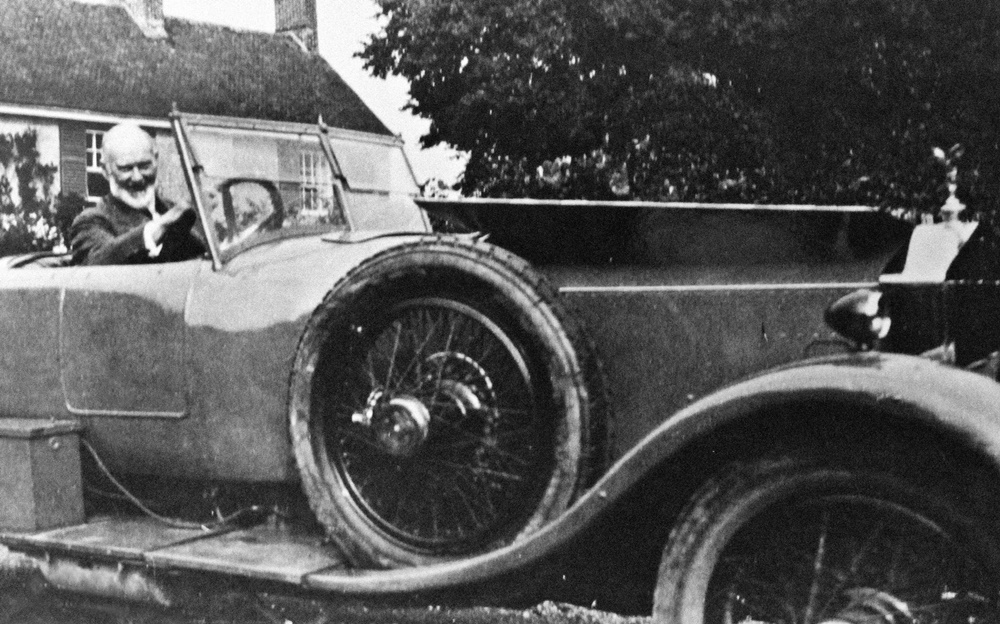 Henry Royce was an electrical engineer
Interestingly, Henry Royce, one of the founders of the company, was one of the world's first electrical engineers. Having developed an interest in electrical power, he joined the Electric Light & Power Generating Company (EL&PG) in Southwark, London. Eventually, he was made Chief Electrician at one of the company's subsidiaries but when the company closed down, Royce chose his own path forward.
He established F. H. Royce & Co, initially producing small electrical appliances such as doorbells, lamps, fuses and switches. The business thrived, and was soon producing larger, more complex devices such as dynamos, electric motors and winches. In 1902, Royce supplied electric motors for Pritchett & Gold, a London-based battery-maker that had diversified into building electric cars (yes, there were already electric cars over 100 years ago).
Though Royce himself never built or owned an electric car, he created internal combustion engines with strong torque, silent running and smoothness… qualities which can also be found in electric powertrains.
Charles Rolls owned an electric car
The other founder of Rolls-Royce, Charles Rolls, acquired an electric-powered car while still an engineering student at Cambridge. It was an American-made vehicle called The Columbia Electric Carriage, and described as a 'City & Suburban' car. That car made a strong impression on Rolls who said: "The electric car is perfectly noiseless and clean. There is no smell or vibration, and they should become very useful when fixed charging stations can be arranged.  But for now, I do not anticipate that they will be very serviceable – at least for many years to come."
Rolls made his own small contribution to solving the problem, by providing a battery-charging station at his car showroom for the private or rentable electric Broughams that were popular in London at the time. In 1904, he was to have become an agent for the Contal Electromobile electric car but after meeting Royce and seeing his new car, he didn't go ahead with that venture.
Phantom Experimental Electric (102EX)
In the spirit of the founding figures, Rolls-Royce Motor Cars aims to be an electrification pioneer in the years to come. It has already been hard at work carrying out research and development for the new model. Some of its Ideas have already been shown to the world in concept models such as the Phantom Experimental Electric (EE), codenamed 102EX, of 2011. This was a fully operational and road-legal battery-electric car – never intended for production – but serving as a working test-bed for clients, VIPs, the media and enthusiasts to experience electric propulsion. Rolls-Royce designers and engineers spoke to all who tried the Phantom EE to help them in their work and understand Issues as well as expectations.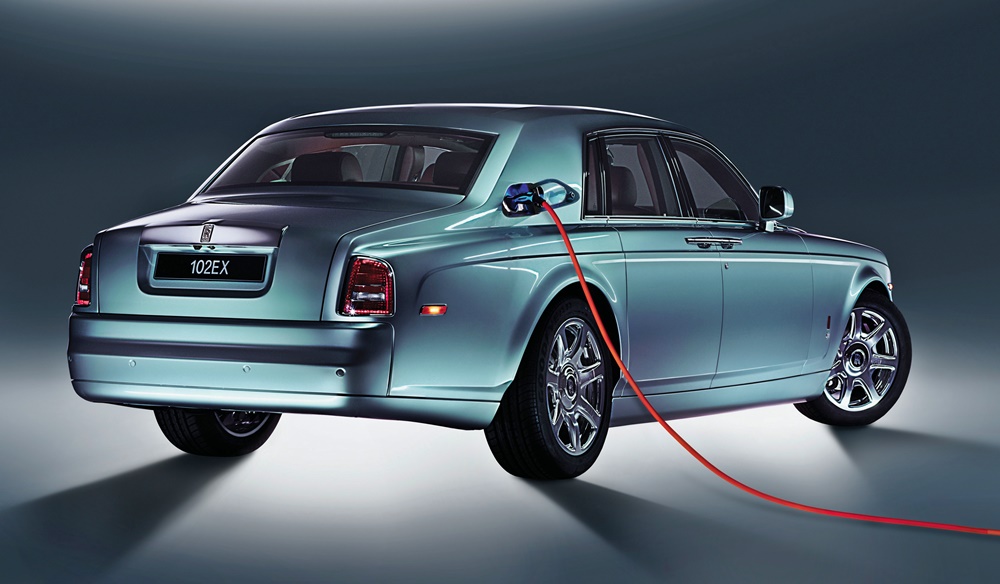 The car's 6.75-litre V12 petrol engine and gearbox were replaced with a lithium-ion battery pack and two electric motors mounted on the rear subframe, connected to a single-speed transmission with integrated differential.  This system gave a maximum power output of 290 kW and torque of 800 Nm, compared to 338 kW and maximum torque of 720 Nm for the V12 Phantom of the time.
VISION NEXT 100 (103EX)
The VISION NEXT 100 (103EX), presented in 2016, was a radically innovative concept car set out to define the marque's long-term vision of luxury mobility. Its coachbuilt bodywork allowed clients to commission a car reflecting their personal vision and its size and scale – 5.9 metres long and 1.6 metres high – the car ensured a Grand Arrival on reaching its destination. The EX-suffix confirmed that 103EX was a purely experimental electric car. Following its debut in London, the car embarked on a 3-year world tour, returning to the factory in 2019.