Commercial vehicles (CVs), like passenger cars, will also have to follow the electrification route during this decade. This is especially so in Europe where there is a commitment by industries and governments to a target of net zero emissions by 2050, alongside a proposed ban on the sale of all polluting vehicles by 2035. With less than 15 years to go, there is now increased activity in developing electrically-powered trucks and there are already some in the market from leading manufacturers.
With demand for CVs therefore growing, there are other players coming into the market as well. One of them is Tevva Motors Limited, a UK-based company that describes itself as being 'at the forefront of the design and manufacturing of zero emissions commercial vehicles'. The team at Tevva is led by Ken Scott, formerly Engineering Director at both Bentley and Alexander Dennis, with styling handled by Dale Grewer, former Chief Designer at Jaguar Land Rover.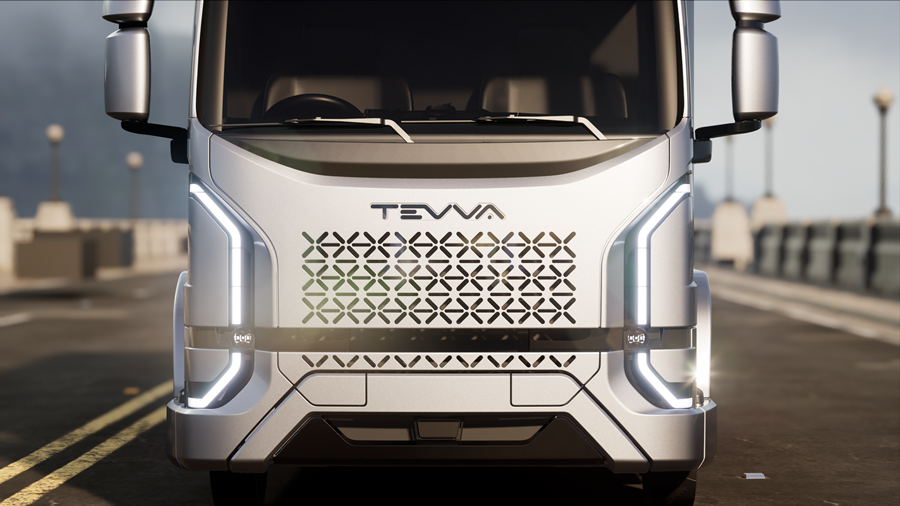 Fully built in Britain from 2022
The company recently unveiled its new truck – simply called the Tevva Truck – which will be fully built in Britain on a high-volume basis from mid-2022. It is the culmination of 7 years of engineering development and the learning gathered from over 320,000 kms of in-fleet trials. Tevva expects to be building 3,000 trucks a month from 2023.
The 7.5-tonne (GVW) electric truck is the first of a series of electrically-powered vehicles that will extend to 19.5 tonnes for the UK, European, and Middle Eastern markets. Using a rechargeable battery pack, the claimed range is 250 kms while having patented range extender technology (REX) now upgraded to use hydrogen fuel cells, can provide a range of up to 500 kms.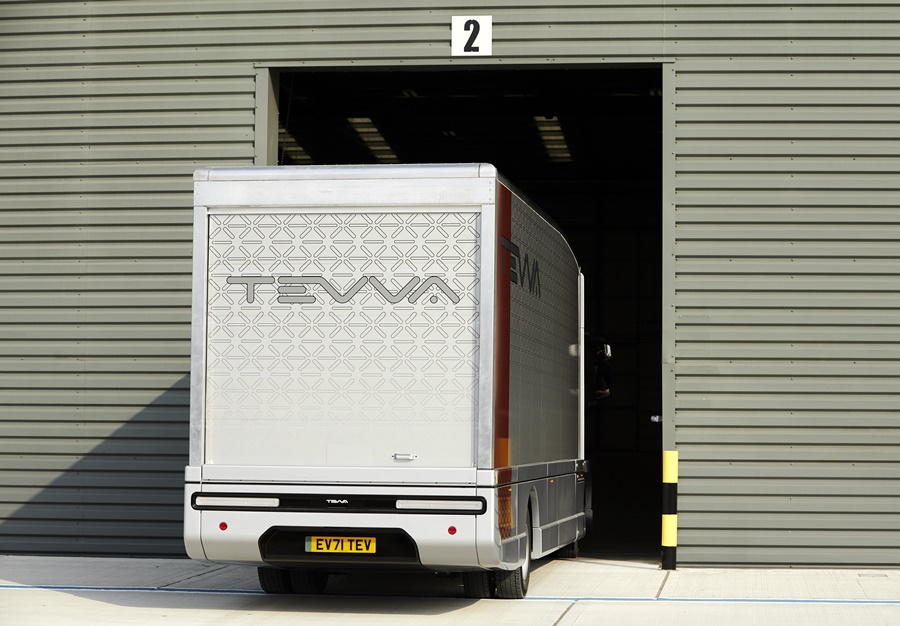 Tevva says its new truck offers a best-in-class combination of capability and cost efficiency from a zero emissions medium-duty truck, while offering the ruggedness and resilience of traditional trucks.
Ownership cost comparable to diesel truck
Range is obviously a concern to fleet managers who want the furthest distance at the lowest cost. The total cost of ownership is said to be comparable to a diesel truck; parity is achieved at approximately 3,000 kms or when 500 litres of diesel are consumed per month. The REX solution using compact hydrogen fuel cells can recharge the battery on the move, allowing longer duty cycles and transporting heavier loads even further.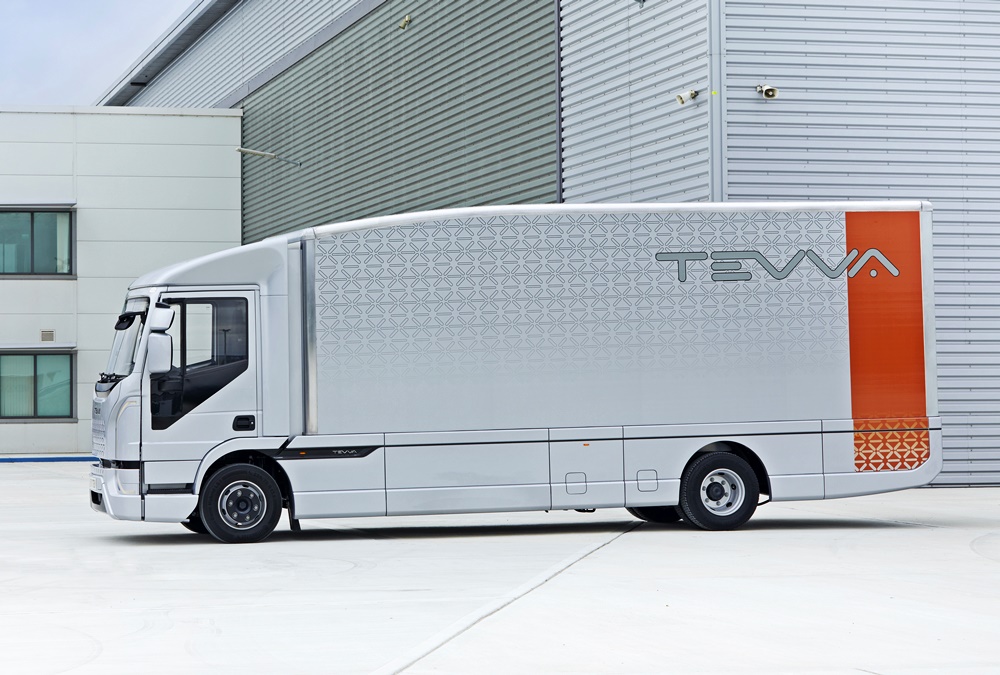 Future technical developments already being tested will enable the Tevva Truck to be fully charged in just one hour – facilitating double shift operations, to help reduce the total cost of ownership. The time spent recharging will also be important to operators and as technology continues to advance, the times should keep shortening. Eventually, the driver won't have time to have a cup of coffee and a meal at the recharging station.
Meeting the immediate industry need
The Tevva Truck will help the immediate industry need to electrify with transformative battery electric vehicles for the real world. "Technology is transforming the commercial vehicle sector at pace, making it safer, greener, and entirely more efficient. But meaningful change is a gradual process, it must happen one step at a time, even if those changes are needed in fast succession. The Tevva Truck provides a natural transition into electrification for fleet managers, providing total peace of mind and a compelling total cost of ownership proposition, with no compromise on range and reliability and minimised compromise on payload," said Asher Bennett, Founder and CEO of Tevva.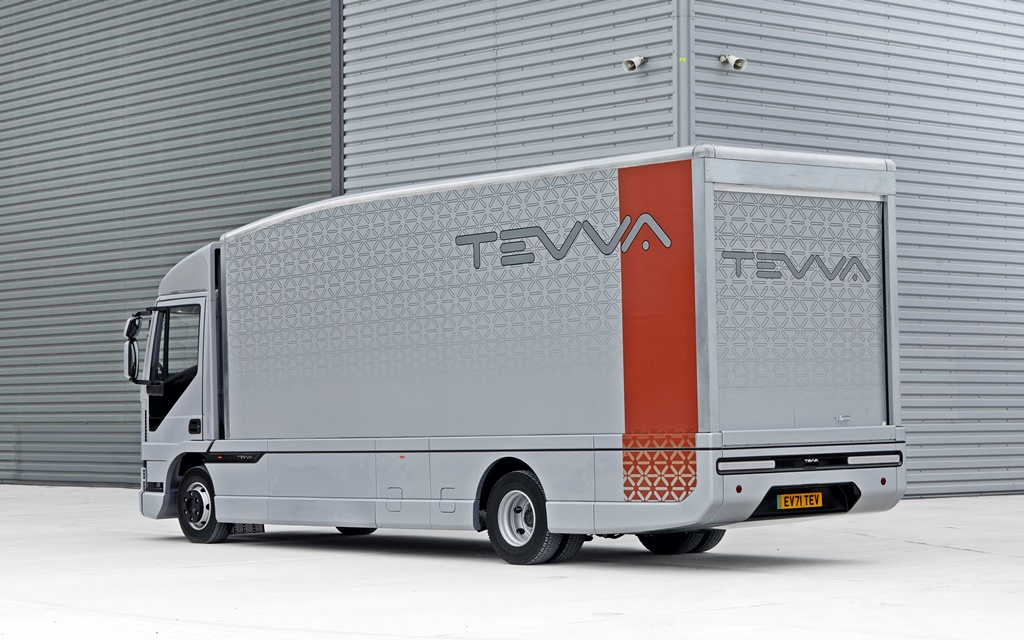 Hino, Isuzu and Toyota to form new partnership in Commercial Vehicle Development