Those who are planning to buy the new BMW iX can personalise it with a configurator provided by BMW Malaysia, allowing them to include add-on packages. The wide range of packages are available to customers who have already pre-booked their cars as well as potential customers who are planning to book the iX xDrive40 before October 12, 2021.
Introducing the BMW iX Configurator, Hans de Visser, Managing Director of BMW Group Malaysia said: "Providing opportunities for unique configurations of our next-generation BMW i vehicles is synonymous with our vision for the BMW i. In offering a fleet of powerful vehicles that are fully electric to our traditionally fuel-powered portfolio, we are also giving our loyal customers the Power of Choice to personalise their BMW vehicles according to their ownership needs – be it additional comfort, elegant interior fittings, or more safety and driving features, their options are open for the upcoming First-Ever BMW iX xDrive40 and BMW iX xDrive40 Sport."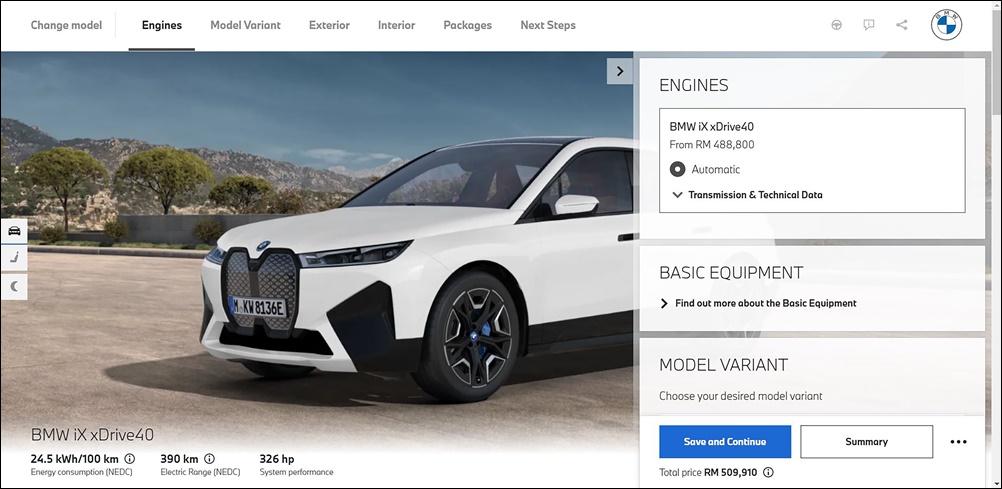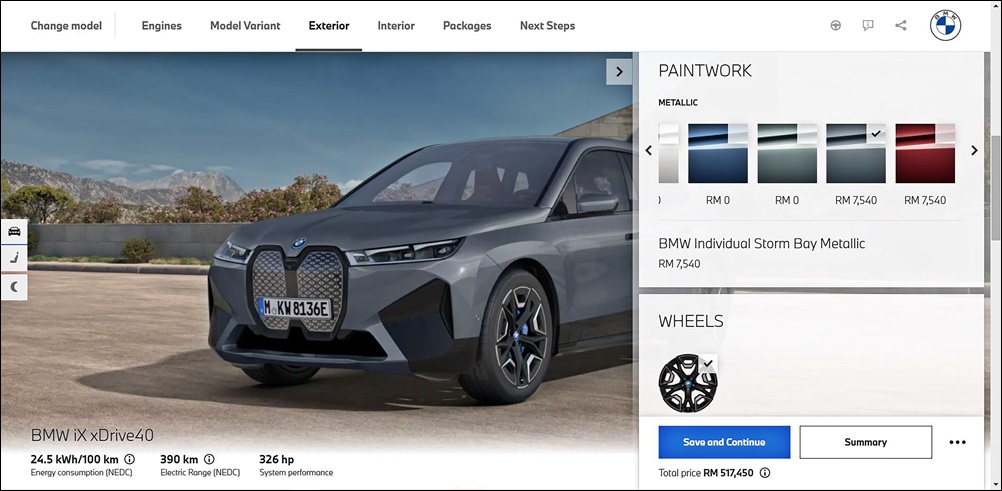 There are 7 packages to choose from, each package is individually tailored to enhance specific aspects of the driving experience for the new all-electric Sports Activity Vehicles (SAVs). The packages are the Power Package, Design Package, Luxury Package, Iconic Package, Technology Package, Interior Upholstery Package, the latter having 2 premium upholstery options. Package prices range from RM3,020 to RM33,490.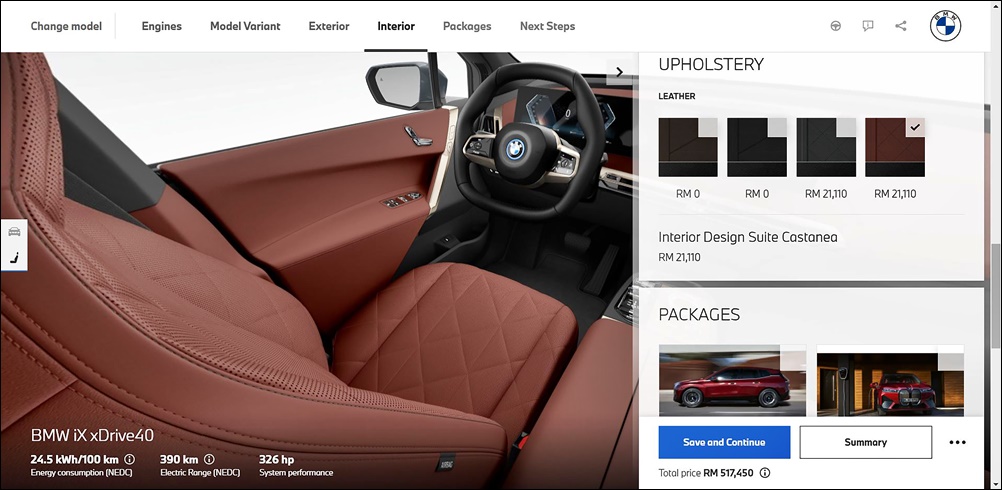 With the Iconic Package, customers will also get the BMW IconicSounds Electric feature which generates an engine sound to match the driving dynamics, enhancing the emotion of the sports driving experience. IconicSounds is delivered through the audio system, and is tailored to 3 driving modes: Personal, Efficient and Sport.
The Luxury Package includes a Panorama Glass Roof Sky Lounge which becomes opaque or transparent at the touch of a button. This special effect is achieved by the alignment of liquid crystals in a film on the glass roof.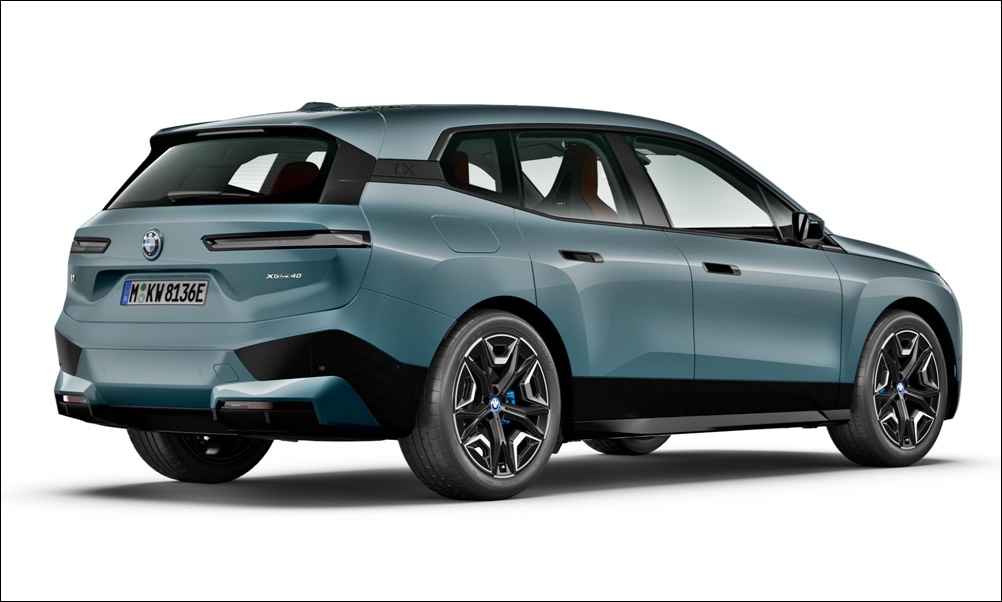 Pre-booking of the iX xDrive40 and iX xDrive40 Sport can be made on the BMW Shop Online platform with a fee of RM5,000. Customers who purchase BMW i models will enjoy a battery warranty of up to 8 years or 160,000 kms, whichever comes first. Owners of any of the new iX models can opt to have a BMW 5-Year Extended Warranty and 6-Year Service package at a special rate of RM16,170.
To know more, visit any authorised BMW dealership or visit www.bmw.com.my.
BMW Group Malaysia moves into next phase of electrification with new BMW i model range