The COVID-19 pandemic has had a big impact not only on people (many of whom lost loved ones) but also on businesses. Apart from reduced business due to restricted movements, forced suspension of activities also made things worse. But now things seem to be heading towards some normalcy and as life gradually returns to normal, businesses are seeing a steady improvement in sales.
In the auto sector, which was allowed to resume operations from the second half of August, the number of new vehicles produced, sold and delivered also rose significantly in September, the first full month of operations.
UMW Toyota Motor (UMWT) reports a total sales volume of 8,033 vehicles, an increase of 5,509 units over the August volume. This was made up of 7,931 Toyota vehicles and 102 Lexus vehicles. The volume was also 43% higher than for the same month in 2020 when 5,605 vehicles were sold.
On a cumulative basis, year-to-date sales of Toyota and Lexus vehicles in Malaysia reached 43,594 units at the end of September. In the same 9-month period in 2020, the total volume reached only 25,978 units, an indication of the severity of the first Movement Control Order (MCO) during the second half of 2020.
"We are certainly pleased to see the market steadily moving towards normalcy as the past few months have been challenging for us. Our showrooms have been open and receiving many customers daily, and bookings for the latest models have been increasing. As a result, our total sales in September for Toyota and Lexus vehicles was a phenomenal 223% greater than the August volume," said President of UMW Toyota Motor, Ravindran. K.
All SOPs followed
Mr. Ravindran said that even before the lockdown was lifted, all facilities had been sanitized and ready for visitors in accordance with the Standard Operating Procedures (SOPs) specified by the Ministry of Health. The SOPs are now strictly observed at all outlets and a company-wide program was undertaken to ensure that the entire workforce is fully vaccinated.
"I would like to assure our customers that they will be safe and protected when they visit our showrooms or service centres but at the same time, we remind them that they need to comply with the SOPs. This means having temperature scans and registering their visit using the MySejahtera app, as well as using hand sanitizers and facemasks at all times," he said.

'Visit & Win' promotion
To welcome visitors back to Toyota showrooms nationwide, UMWT is having a 'Visit & Win' promotion with a total of RM30,000 worth of prizes to be won. You do not have to buy anything at all; all you need to do is visit any authorised Toyota showroom, take a picture and then upload it to social media (eg Facebook or Instagram) with a caption. Once it is posted, let UMWT know what the URL is so that it can be viewed and judged.
There are 38 prizes to be won, with the Grand Prize being an iPhone 12 (64GB); 2 second prizes of Samsung 55-inch 4K LED TV; and 2 third prizes of Dyson Supersonic Hair Dryer Iron. Consolation Prizes are TT Racing Maxx Gaming Chairs, Bose Quiet Comfort 35 Wireless Headphones, Kingston HyperX Gaming Keyboard, Philips Portable Car Air Sanitizer, and customized Touch'nGo cards with RM100 pre-loaded. Additionally, everyone visits the showroom will receive a free Safety Kit (which stocks last).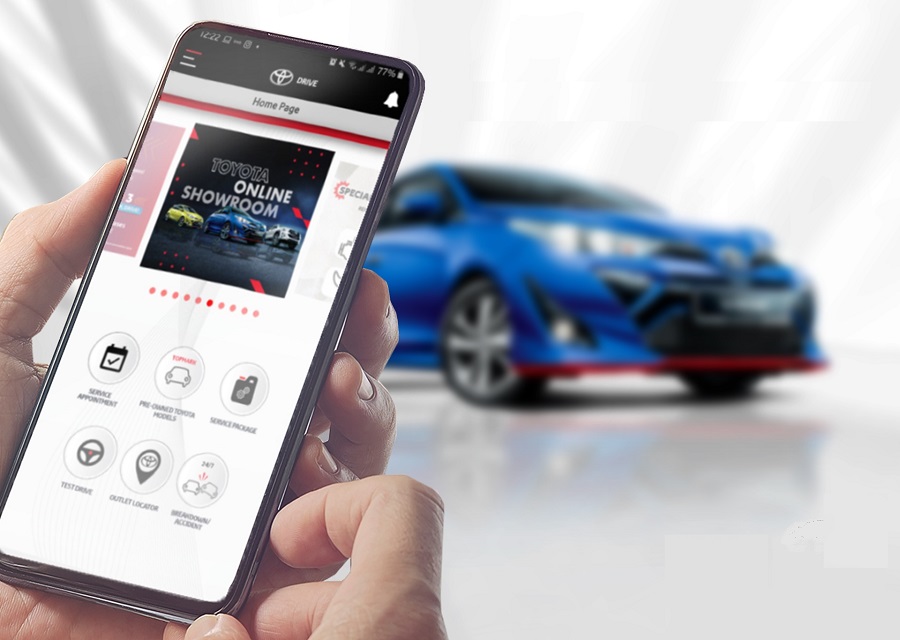 Those who plan to buy a new Toyota vehicle can enjoy low instalments with Toyota EZ Beli. If they are government employees, UMWT has the Jom Drive program (in collaboration with Toyota Capital Malaysia) with special benefits and a selection of financial plans. Applications (with supporting documents) will be hassle-free and processed speedily so that they can enjoy their new Toyota within a short time.
Loyal customers not forgotten
"Our loyal customers who have supported the brand for more than 5 decades are also not forgotten. We now have the new Toyota Loyal-T program with better service and bigger rewards," Mr. Ravindran added. "The program makes use of the Toyota Drive mobile app for convenience and ease of communicating with UMWT."
With business activities now normalizing, UMWT has been busy preparing for an exciting future when Hybrid Electric Technology is introduced with Toyota models assembled locally. These new models will have more efficient powertrains with less emissions and quieter running.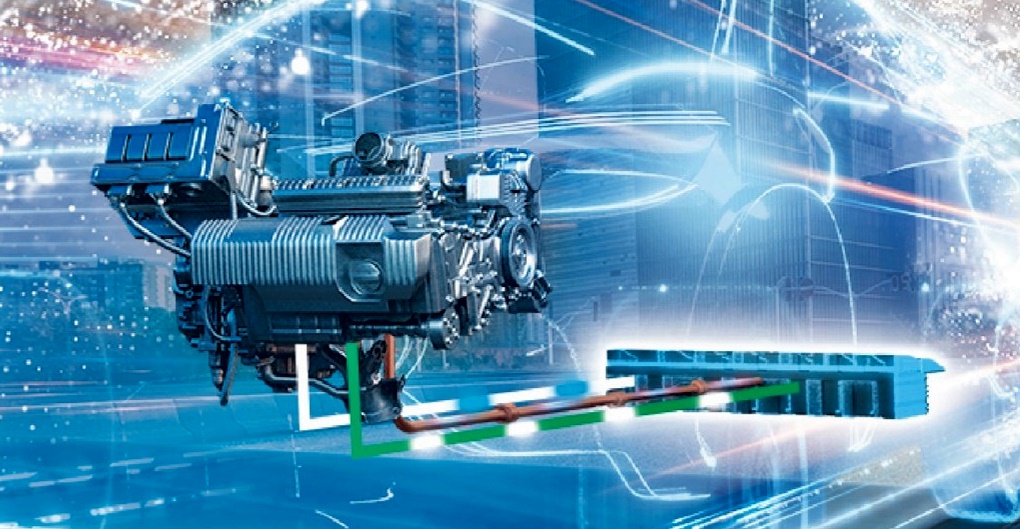 "Toyota Hybrid Electric Vehicles (HEVs) are at their most advanced today, and are the immediate and economical solution for mass market production and sale in terms of reduced CO2 emissions, practical usage, and price acceptance by customers. We are absolutely positive that the HEV is the most accessible and realistic choice for Malaysian customers in terms of practicality and infrastructure, with an enormous potential in Malaysia," said Akio Takeyama, Deputy Chairman of UMW Toyota Motor.
UMW Toyota Motor introduces Toyota Synergised Mobility to present a new aspect of the brand