Before they became the 'lifestyle' machines of today, pick-up trucks have traditionally been workhorses. They have been used in worksites, in the jungle and anywhere ordinary vehicles could not go. Because of such a role, they were usually basic with minimum convenience features as the things that mattered to customers were performance, capability and of course, durability and reliability.
That image has long been dispelled by manufacturers such as Isuzu, specialists in pick-up trucks and light commercial vehicles. When the transition occurred from being purely for business use to a more dual-purpose role, Isuzu was ready to offer vehicles with better comfort and convenience – without sacrificing the core strengths.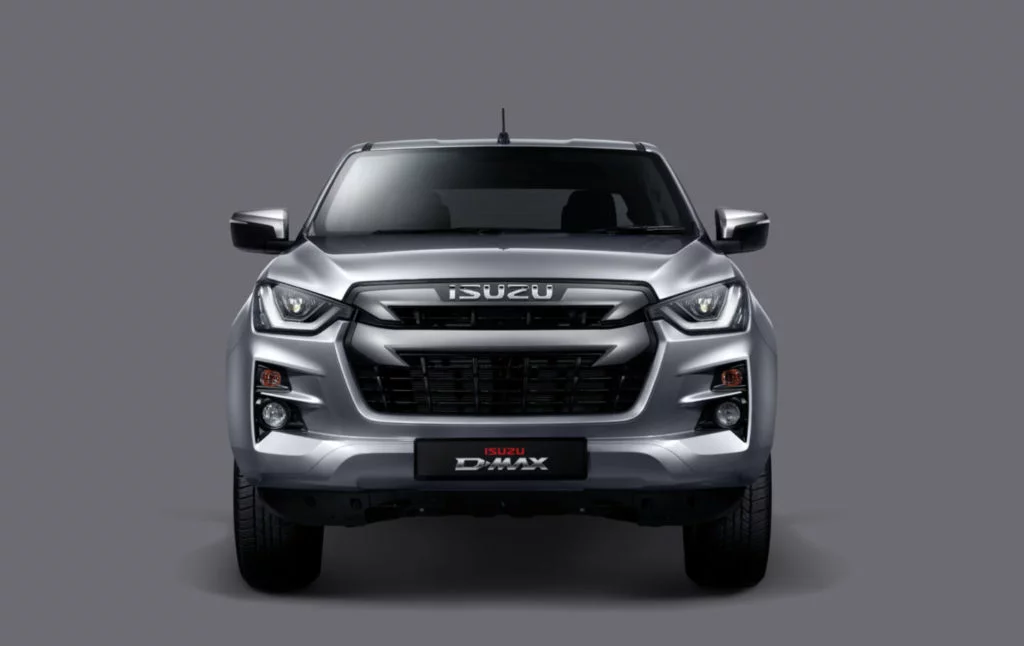 The latest third-generation Isuzu D-Max is an excellent example of this evolution. Those who remember the first D-MAX that appeared in Malaysia 18 years ago will know best just how much change has taken place in the model. The Isuzu DNA has been retained but it is now a bold and stylish vehicle with even better performance and technologies.
Because of its dual-purpose role, manufacturers of pick-up trucks typically develop a variety of versions with different powertrains and drivetrains to suit different needs. Joining the D-MAX range in Malaysia today is a new variant – the D-Max Auto Plus 4×2. The 4×2 drivetrain means it has only rear-wheel drive.
According to Isuzu Malaysia, only 28% of pick-up truck users in this country frequently make use of their vehicle's 4×4 system. These could well be the ones who use it in its original role in off-road conditions where 4×4 is helpful. For the rest, the vehicle might be used as daily transport to work or even just a weekend vehicle for recreation.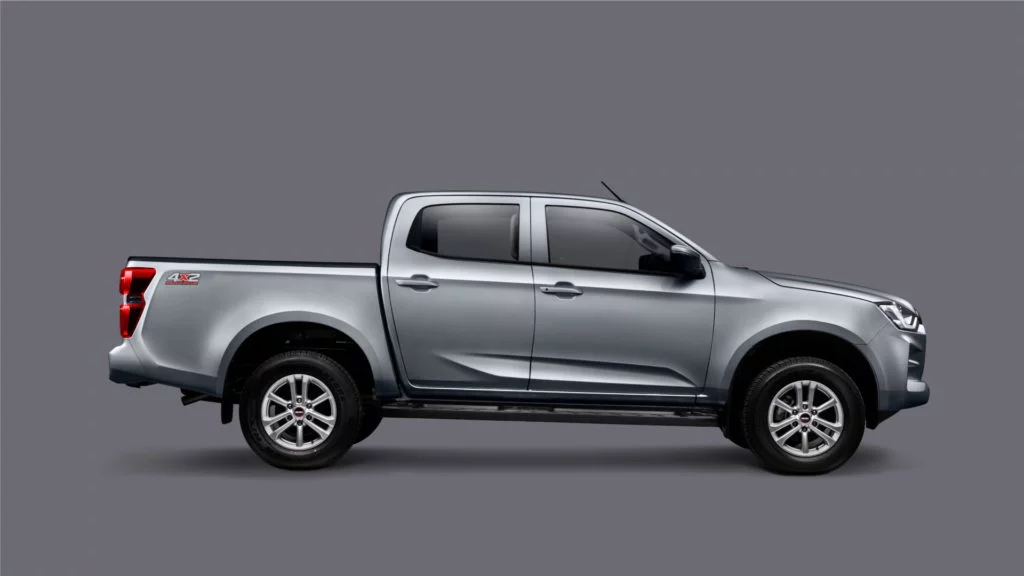 Less weight, less complexity
While 4×4 is useful, it also means additional weight with additional hardware which a 4×2 does not need. The less complex drivetrain, with just a propeller shaft to the rear axle lowers means lower kerb weight and there's also lower rolling resistance. Maintenance requirements are also less, so for those who do not really need 4×4, this variant would be ideal.
By not having the transfer case, front differential and ancillary drive system, the D-Max Auto Plus 4×2 weighs 1,830 kgs, a difference of 85 kgs compared to the 4×4 variant and about the weight of an average adult.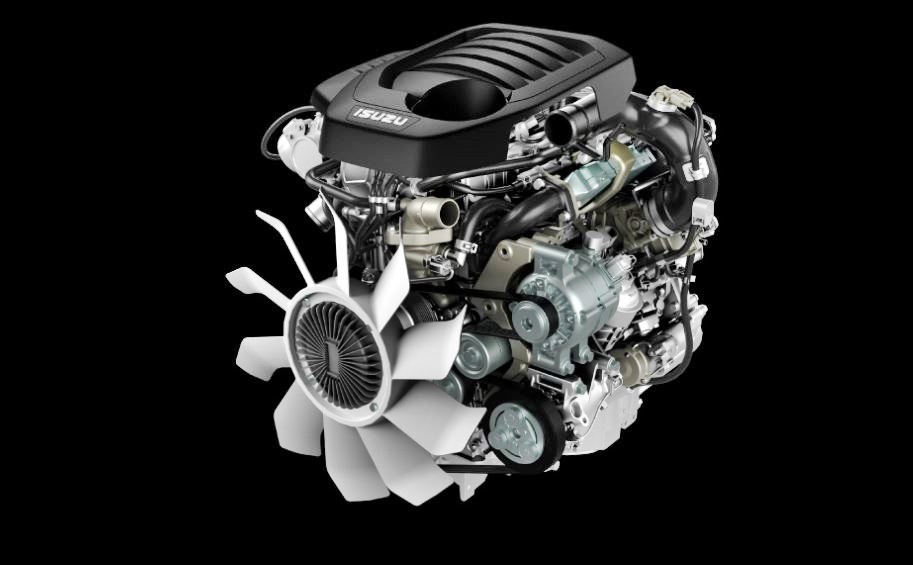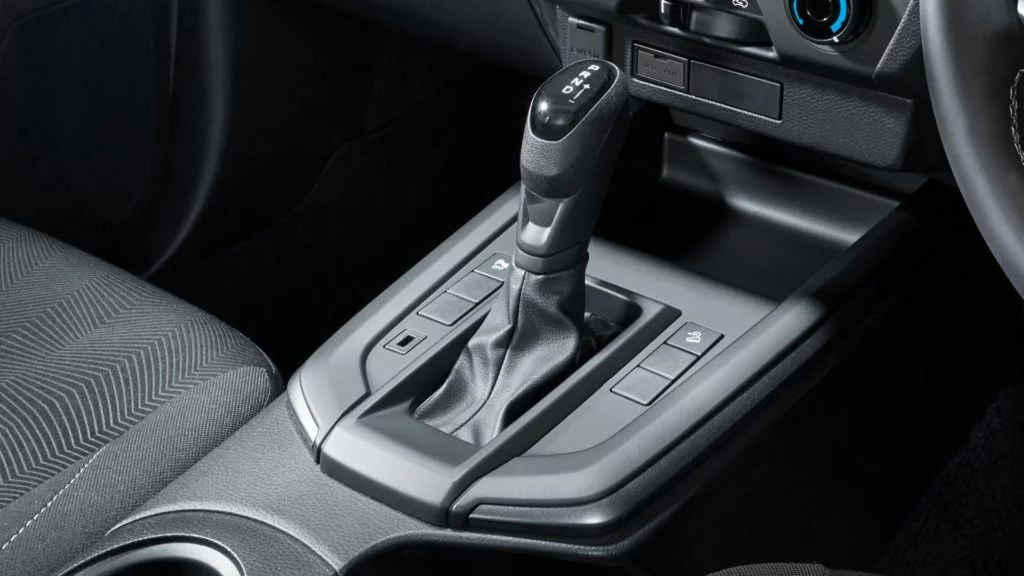 Based on similar specifications as the D-Max Standard 4×4 Auto variant, the D-Max Auto Plus 4×2 is powered by the latest 1.9-litre RZ4E-TC 4-cylinder turbodiesel engine that produces a 150 ps/350 Nm. The engine has impressive performance despite its smaller displacement than other pick-ups. Power delivery to the rear wheels is via a 6-speed automatic transmission with ratios identical to the 4×4 variant. However, the tuning has been matched to exploit the engine's dynamic performance characteristics, in particular, its flat torque delivery and flexible throttle response.
The Isuzu Dynamic Drive Platform supports the vehicle and offers good stability and excellent flex resistance, making it a very capable vehicle regardless of load. To be able to have a superior payload capability, the standard suspension rating is specified for the double wishbone set-up up front and 3-leaf semi-elliptical springs in the rear.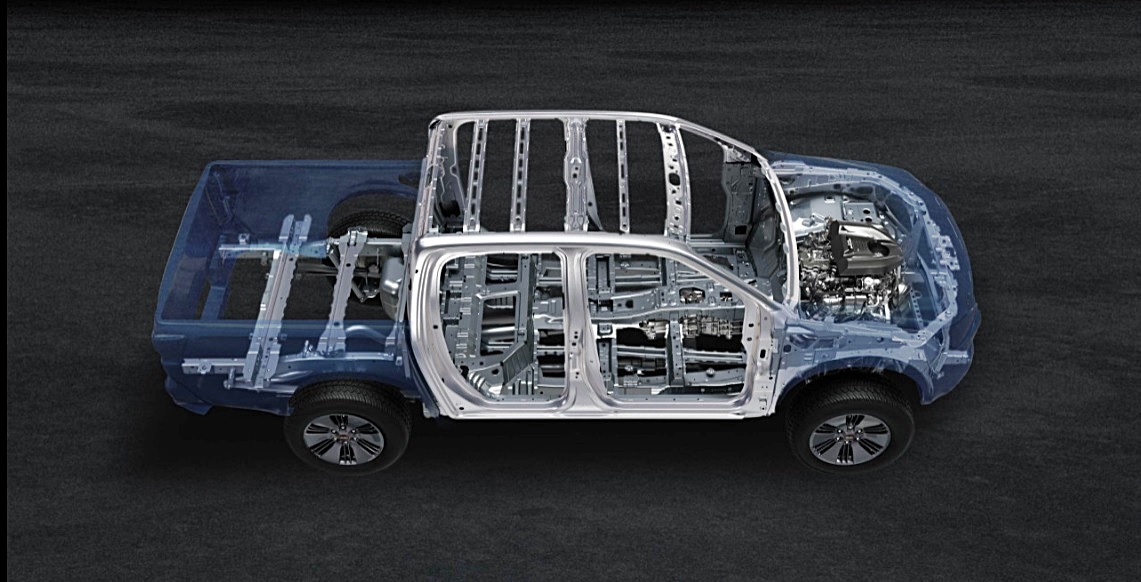 Safety systems like a car
The pick-up truck has not only evolved in features and performance but also has much better safety than the earlier generations. The driver of today's D-MAX has ABS and Electronic Brakeforce Distribution for assured and stable braking as well as control, along with Brake Assist to boost braking pressure when needed. The vehicle even comes with Electronic Stability Control and Traction Control which will help maintain stability on slippery surfaces, especially corners. In off-road conditions (yes, a 4×2 can also go off-road), the driver can get help from Hill Start Assist) and Hill Descent Control as well as a Brake Override System.
For those who find the length of a pick-up truck intimidating, especially when reverse parking, there are reverse sensors in the rear bumper to help. These provide audible assistance to the driver, complemented by a 4-zone graphic in the instrument panel to indicate the location and distance to obstacles. So there's no more guesswork when parking and no stress either.
Manufacturers used to give less attention to safety where pick-up trucks were concerned but that is not the case today. The construction and safety systems are also comparable to passenger cars and in the case of the latest D-MAX range which ASEAN NCAP has crash-tested, the findings warrant the maximum safety rating of 5 stars.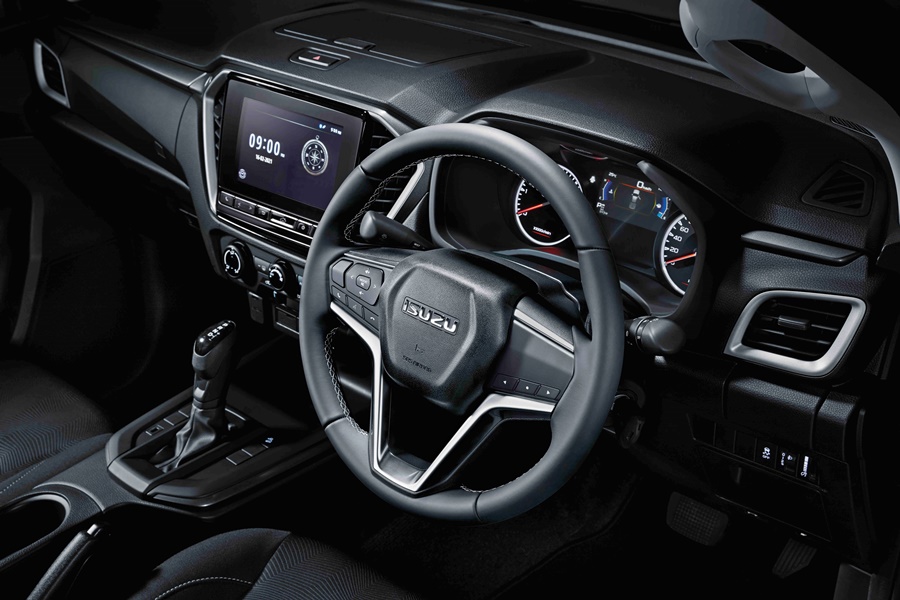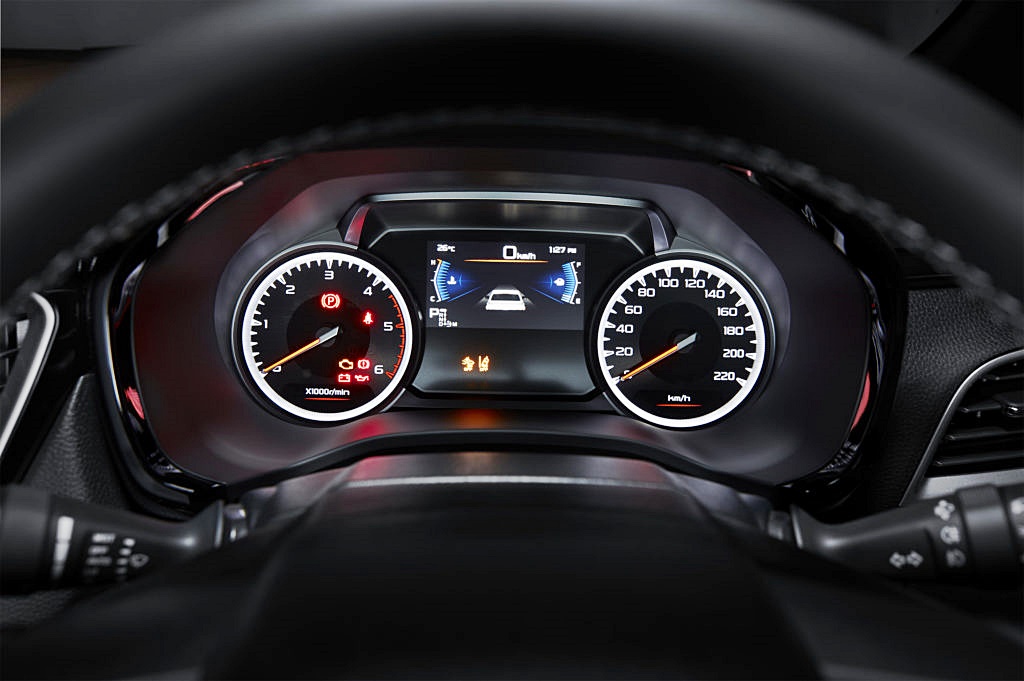 Comfortable and safe double cab
Inside the double cab of the D-Max Auto Plus 4×2, the seats have a woven-texture fabric that is both hard-wearing and easy to clean. The seats are generously-proportioned with ample support for comfort over long periods. The driver's seat can even be manually adjusted 6 ways to suit just about any body shape.
For the safety of everyone on board, all seats in the D-Max are designed to offer whiplash protection while ISOFIX mounts are available in the rear seats for compatible childseats. All 5 occupants get inertia reel 3-point seatbelts and if one is not in use but there is an occupant, there will be an audible and visual reminder.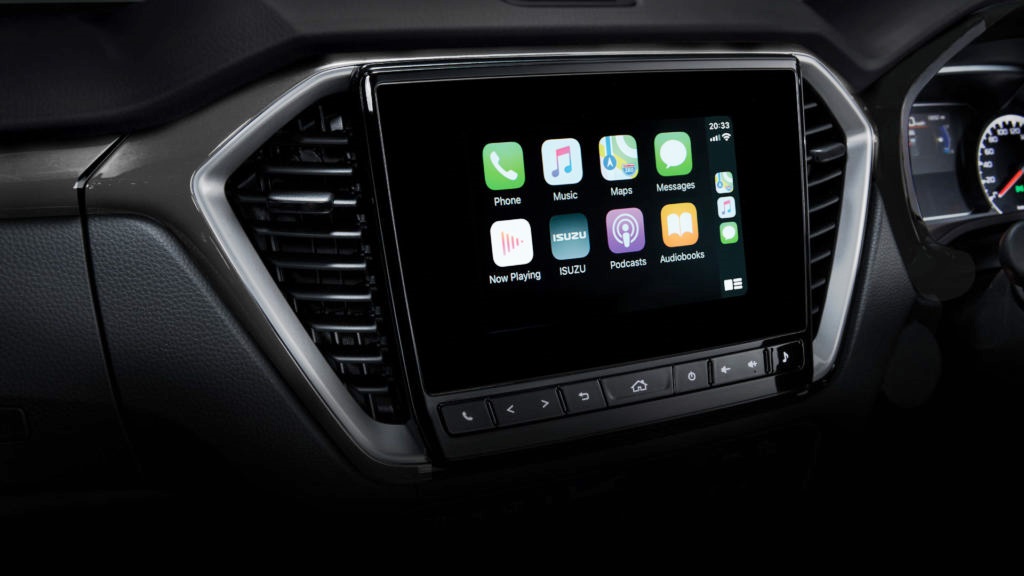 The D-Max Auto Plus 4×2 is clearly not a 'low-cost' version which usually means minimum features and equipment. It comes with a leather-wrapped steering wheel that has audio and phone controls as well as switches to manage the views on the 4.2-inch colour display in the instrument panel. The instrument panel has an e-LUMAX display that makes it easy to read in all lighting conditions.
The 7-inch multimedia system has touchscreen convenience and connectivity options such as USB, Bluetooth, wifi, MirrorLink, Miracast, Android Auto and wireless Apple CarPlay so it will be possible to interface most smartphones with the system. Power for devices can be obtained from a 12V 120W plug-in power socket up front and one USB port each for front and rear users.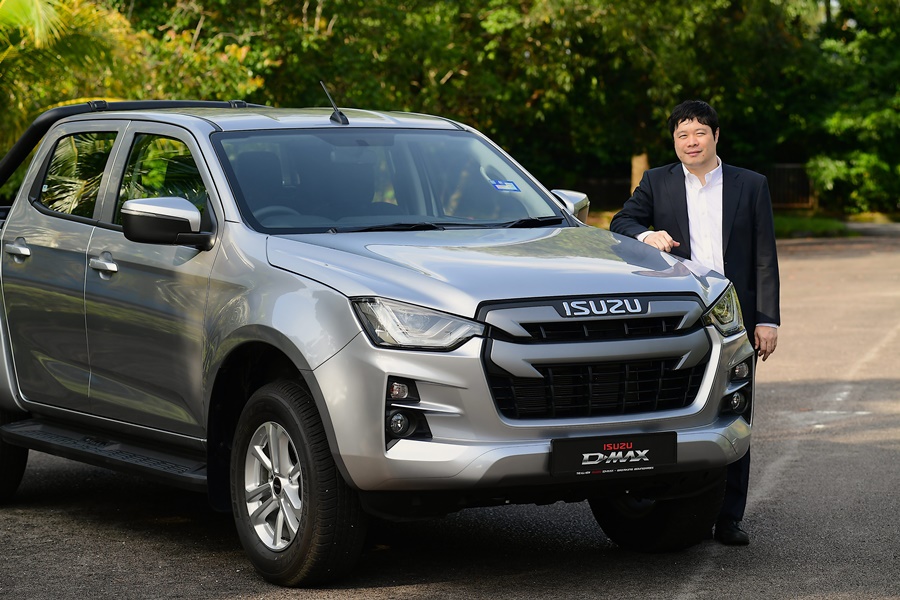 "In these challenging times, the new Isuzu D-Max Auto Plus 4×2 1.9L brings a new level of relief by offering affordability and capability in a well-appointed and stylish package. This new D-Max variant that we are introducing today will be the sole 4×2 offering in its class that comes with an automatic transmission," said Kenkichi Sogo, Chief Operating Officer of Isuzu Malaysia.
The new D-Max Auto Plus 4×2 can be booked from today, with deliveries beginning from early November 2021. For the Peninsular Malaysia market, it is priced from RM100,999.20 without insurance. Customers can choose from 5 colour choices and the standard warranty is 5 years or a maximum of 150,000 kms.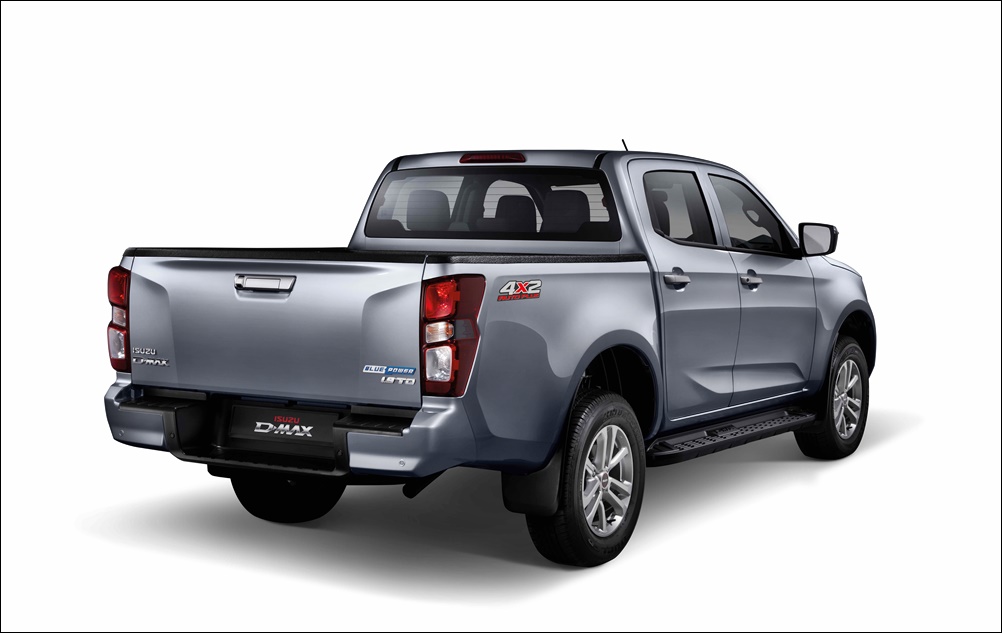 For more information on this model and other D-Max variants available in Malaysia, visit pickuptruck.isuzu.net.my where you can find e-brochures and make online requests for a test drive.
No replacement for displacement? Isuzu destroys that perception!