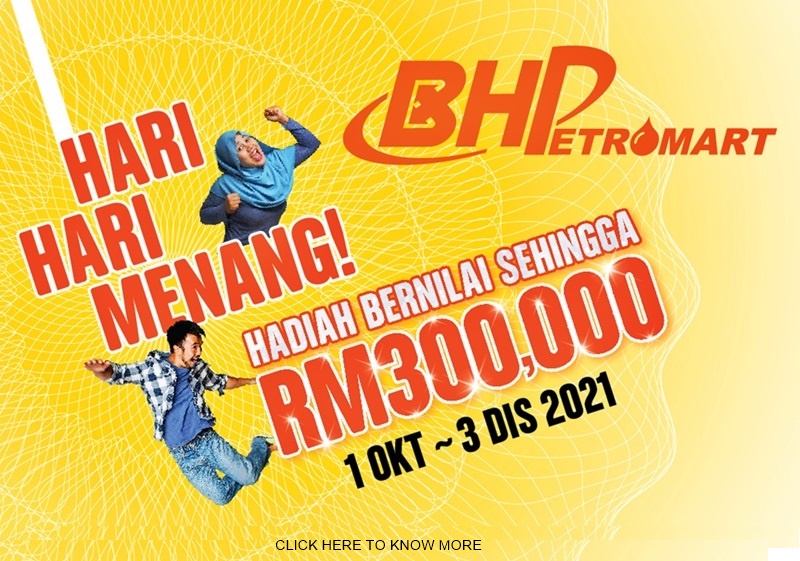 Armor All is a name in auto care products which will be familiar to older Malaysians as it has been in the market for a long time. In fact, the product is almost 50 years old and appeared in the late 1970s in Malaysia and impressed with its 'works as advertised' results.
The original Armor All product was a fluid that, when used regularly, protected rubber, plastic, and vinyl parts of a car or motorcycle from the bad effects of UV radiation and ozone. It was actually invented in 1962 and became widely known after it was marketed in 1972. It was such a 'miracle formula' that, before the 1970s ended, the company applied and received two patents for the protectant. One was for the product itself and the other was for the unique way it penetrated surfaces to protect and prevent degradation.
Expanded range of products
Armor All has remained a success story till today and over the years, it has expanded to more than just protectant and under the same brand name, there is a range of auto care products. While the Armor All Protectant series focuses on protecting the interior surfaces against premature ageing, there is also the Waterless Wash & Wax Spray which will have the vehicle always looking showroom ready. Like Armor All Protectant, it is easily applied – just a quick spray and a gentle wipe. For those who prefer to do things the traditional way (and have a lot of 'elbow grease'), regular Wash & Wax products are also available.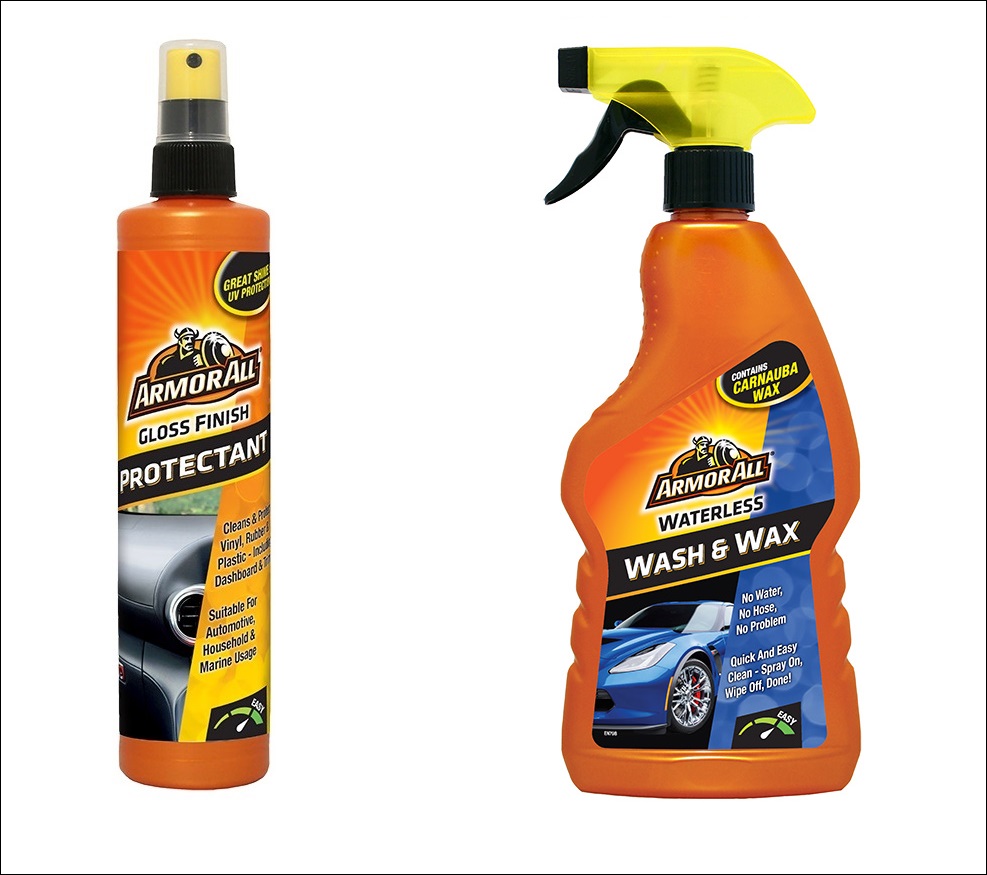 No matter how clean your wheels are, the moment you drive on the road, they start to pick up dirt, grease, road grime and the dust from the brake pads also starts to accumulate. If not removed regularly, these can get baked on with the heat and become harder to remove. Armor All's triple action formula Wheel & Tire Cleaner is an ideal product to clean the wheel as it dissolves grease, road grime and brake dust. A quick spray and then a little while to let the foamed fluid soak in an remove the dirt and then a quick wash will have the tyres and rims looking as good as new.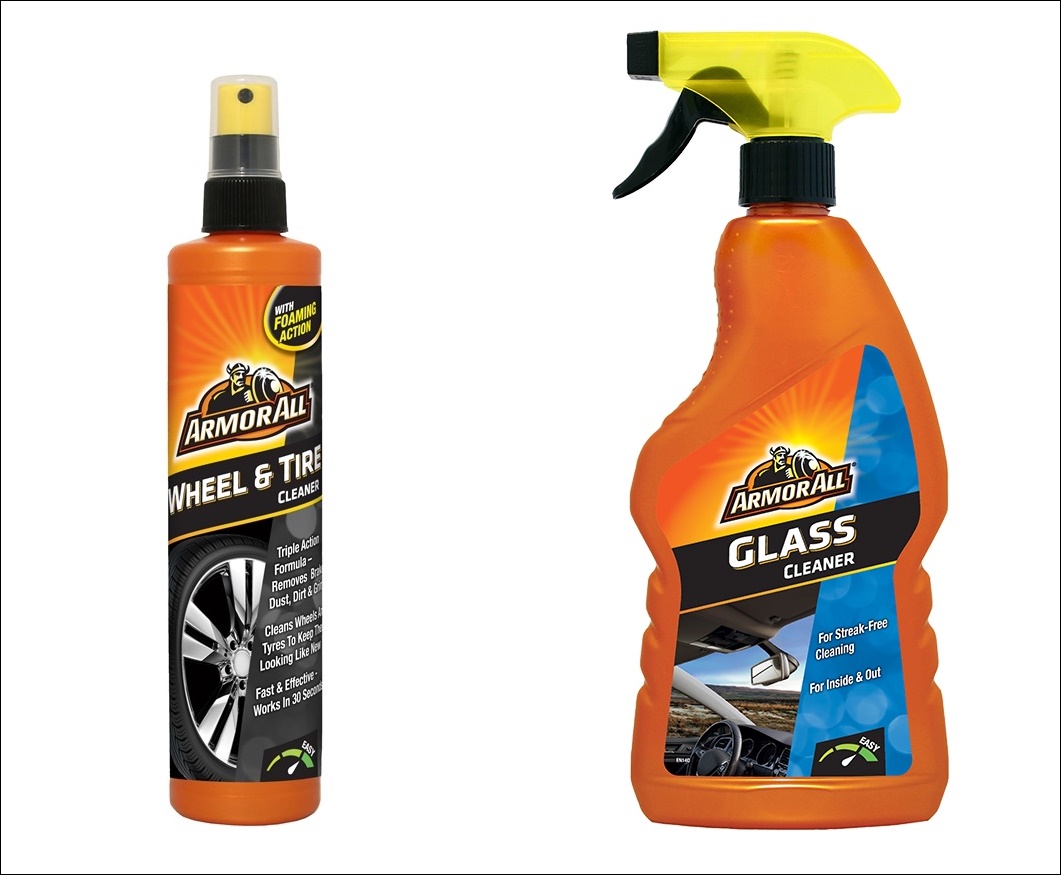 Having a clean windscreen is very important for driving safety. In dry conditions, a dirty windscreen is already bad enough but when it rains, then it can be very hazardous. So it is extremely important that the glass is kept clean inside and out. For this, there's Armor All Glass Cleaner which is specially formulated to keep glass clean. It does not contain ammonia (which is used in household glass cleaners) as this is damaging to the decorative trim in the car. Of course, it goes without saying that the wipers should also be in good condition.
More and more cars (and even trucks) come with leather upholstery and while this is a tough material, it needs more care than fabric. Using their experience in protectant technology, the Amor All people have developed Leather Flow Wipes and Leather Care gel that can be used regularly to maintain the original feel and finish. With added beeswax, there is extra protection and a matte finish for the leather.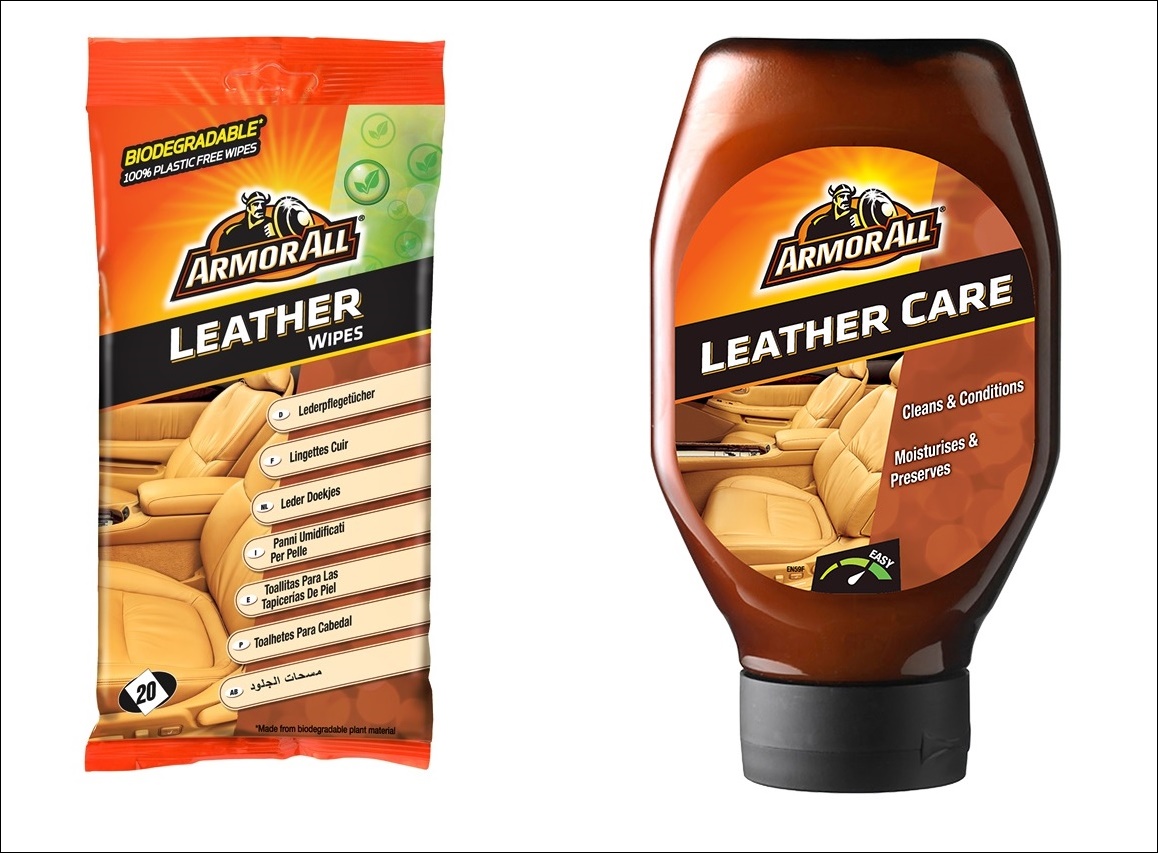 More products for the market
Armor All products are marketed in Malaysia by Energizer Holdings (yes, the same people who sell the batteries) and they aim to expand the range in the market. "We are confident that Armor All will be a game-changer in the consumer auto care product space in Malaysia. As a global consumer products company with a wide range of leading brands, Energizer's mission is to lead the charge to deliver value to our customers and consumers better than anyone else," said Aaron Abner Ang, Head of Marketing – Malaysia, Singapore & Indonesia, Energizer Holdings Inc.
"To elevate visibility for Armor All, we've entered the exciting world of Grand Prix racing, with Jenson Button signing on as Armor All's first ever global brand ambassador. Meanwhile, in Malaysia, we are honoured to work with car experts like Y.S. Khong, G.C. Mah, Alex Yoong and Tengku Djan to create awareness on Armor All, besides partnering with car wash businesses to showcase our products," he said.
"We are confident that we are offering an impactful difference to car owners looking for a product range that is easy to use yet works wonderfully. We will also be introducing more Armor All innovations to Malaysian car owners as we expand the product range into Malaysia in the next 6 to 9 months, leading into 2022," added Diane Lee, Business Director – Malaysia & Singapore, Energizer Holdings Inc.

Driving long distances soon? Be sure to check your vehicle first to avoid unnecessary problems