The Toyota IMV (Innovative International Multi-Purpose Vehicle) range which has been in the market since 2005 has continuously received updates over the two generations produced. The range consists of the Hilux pick-up, Fortuner SUV and Innova MPV, all conceived within the same development programme although the platforms differ due to the different operating requirements.
Another round of updates has taken place and the latest models have been announced with the following prices (without insurance):
Toyota Hilux (5 variants) – from RM92,880
Toyota Fortuner (3 variants) – from RM169,167
Toyota Innova (3 variants) – from RM115,553
Orders are now being accepted at all authorised Toyota showrooms nationwide and while the Hilux pick-up is readily available, deliveries of the Fortuner SUV and Innova will commence only in January 2022. With the extension given by the government, customers can still enjoy the full sales tax exemption next year for the Fortuner and Innova but the Hilux, being a light commercial vehicle, does not qualify for the exemption. All the models are assembled locally at the ASSB plant in Shah Alam, Selangor.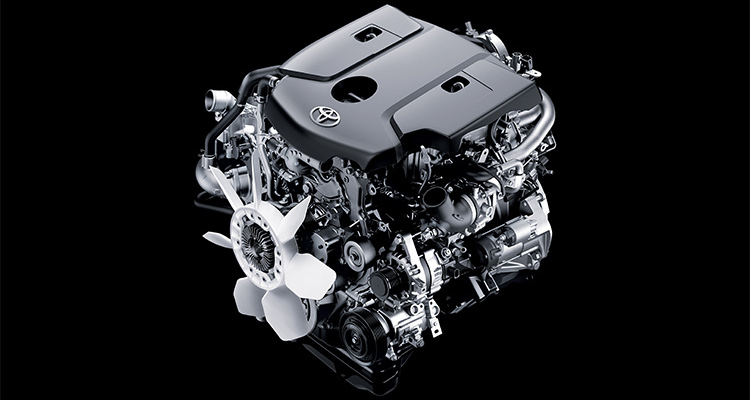 The updates  improve convenience and comfort, with the petrol engines tuned to meet stricter emission control standards in advance of implementation of the Euro4 standards in 2022.
"The IMV range of products has been a great success in Malaysia and other markets around the  world, providing durable and reliable mobility for thousands. The Hilux, in particular, has been the  best-selling pick-up in Malaysia for many years and even today, we see demand exceeding supply.  Rest assured that our assembly plant is rushing to fulfil outstanding orders but as always, without  sacrificing quality," said UMW Toyota Motor President, Ravindran K.
New Hilux
Malaysia's best-selling pick-up truck is available in 5 with a choice of 2 turbodiesel 4-cylinder engines with 2.4-litre and 2.8- litre displacements. Both engines are fuel-efficient and extra fuel-saving can be achieved with the use of an ECO mode.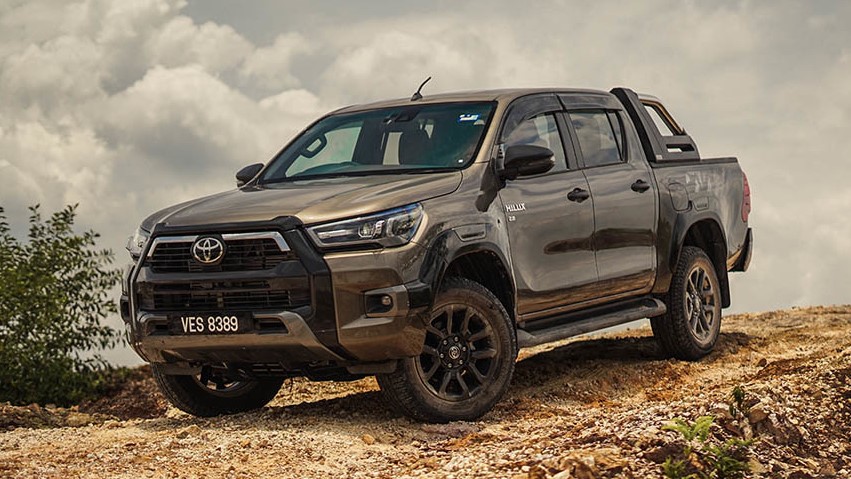 The passenger-oriented double cab variants – Hilux 2.8 Rogue, 2.4 V and 2.4 E – have 6-speed  automatic transmissions and a dual-range 4×4 system. The other variants – Hilux Double Cab 2.4 G and Single Cab 2.4 – are equipped with 6-speed manual transmissions but both also have 4×4  drivetrains. These are intended more for customers who require vehicles for heavy-duty work.
The Hilux is well equipped with a wide range of features and equipment for convenience and safety. For the latest Hilux 2.8 Rogue and 2.4 V, the front air-conditioning system is upgraded to a dual zone type in place of the single-zone type. With the dual-zone feature, the driver and front  passenger can set their preferred temperatures separately.
New Fortuner
The Fortuner is a 3-row 7-seater SUV which took over the role of the Land Cruiser in ASEAN markets, The medium-sized SUV is available in three variants – Fortuner 2.8 VRZ, Fortuner 2.7 SRZ and  Fortuner 2.4. Responding to market demand, the Fortuner 2.4 is now made available throughout  Malaysia, together with Fortuner 2.8 VRZ and 2.7 SRZ.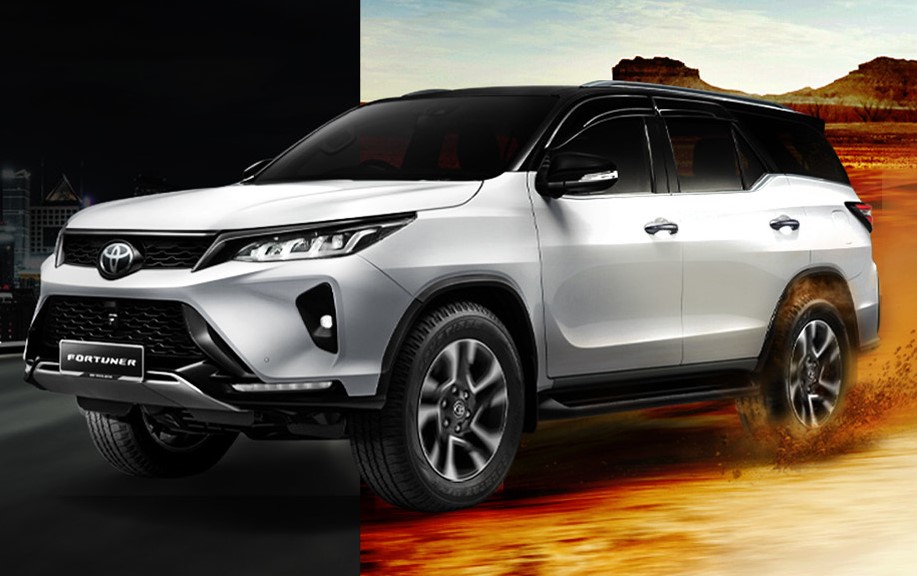 Like the Hilux, the front air-conditioner of the latest Fortuner 2.8 VRZ and 2.7 SRZ  have a  dual-zone feature to allow separate temperature settings for the driver and front passenger. A  wireless charger pad for compatible smartphones is now standard for all variants. The rear USB  port for the Fortuner 2.8 VRZ has also been changed to the newer Type-C port, making it more  convenient to recharge for those with the newer generation of smartphones.
The same proven and reliable powertrains are used with 6-speed electronic automatic  transmissions and dual-range 4×4 systems. The 2.7-litre petrol engine has been retuned so that it can meet stricter emission control standards, upgrading to Euro4 from Euro2 standards.
New Innova
The Innova offers seating for 8 persons with generous storage space.  Currently in its second generation, this Toyota MPV is available in three variants – Innova  2.0X, 2.0G and 2.0E. While all three variants have the same 3-row cabin, the Innova 2.0X comes with generously sized Captain's Seats in the middle (so the occupancy is reduced by one person).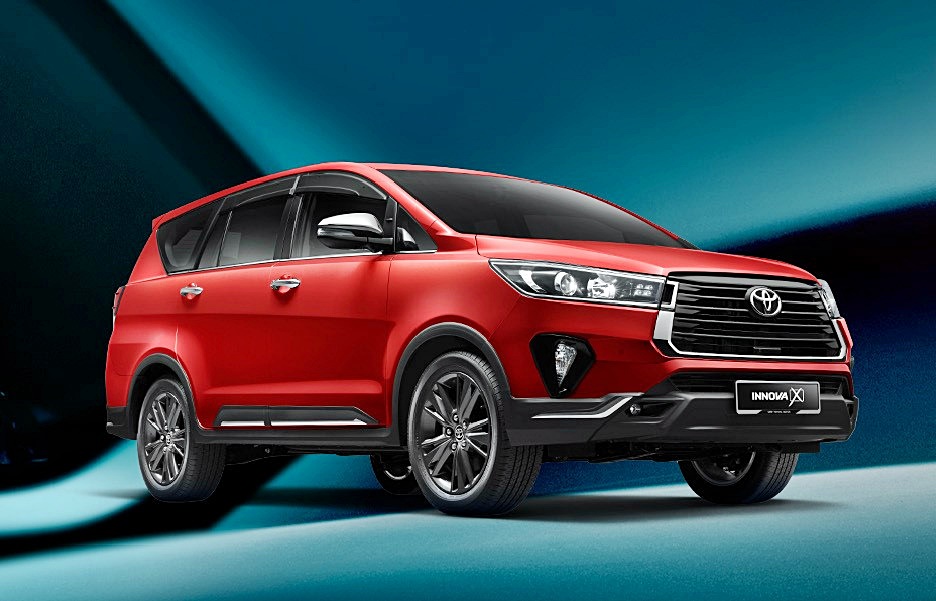 For those who have compatible smartphones, a wireless charging pad is now standard in every variant. This makes it simpler to recharge a compatible phone as no cables are needed. Multiple USB ports are also available around the cabin, making it  easier to charge phones and tablets.
The fuel-efficient and reliable 2-litre 16-valve petrol engine for all three variants has also been upgraded  to meet the stricter Euro4 emission control standards.
5-year warranty
All three models come with a 5-year warranty with unlimited mileage for the Fortuner and Innova,  and a maximum of 150,000 kms for the Hilux (terms and conditions apply). UMW Toyota Motor also offers a wide range of financing plans, including subscription plans, to suit different needs. There are also financing and leasing programs for those who are purchasing vehicles for  commercial use.
For more information, visit www.toyota.com.my.
Enhanced ownership experience with new Toyota Loyal-T Programme