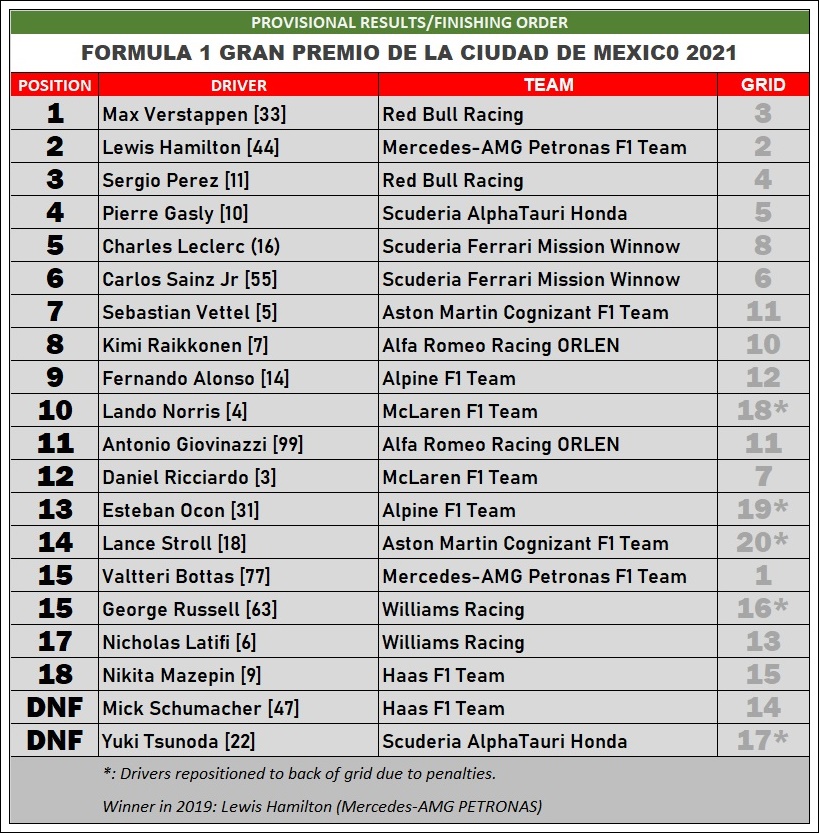 It was a disastrous start for Valtteri Bottas as he seemed to get a good start but as three cars – with Verstappen having also stayed alongside the two Mercedes cars, – went into the first tune, he was hit and went into a spin. The chaos also knocked out other cars, among them Yuki Tsunoda and Mick Schumacher, while Daniel Ricciardo had a damaged front wing. Out came the Safety Car as Verstappen was pulling ahead in the lead.
While Scuderia AlphaTauri and Haas F1 had one car retire before even the first lap, McLaren's Ricciardo and Bottas came into the pits for quick repairs and rejoined the race. For Bottas, a pole position was wasted as he was near the back of the field.
The Safety Car circulated for 3 laps and then freed the convoy to resume racing. Verstappen was in the lead and took off, followed by Hamilton and Sergio Perez, with Pierre Gasly in fourth. The chaotic start had seen some of the drivers at the back gaining a few positions up, with Antonio Giovanazzi having gone from 11th to 6th, but Carlos Sainz then passed him for the position.
10 laps into the 71-lap race, the Red Bull in the lead was steadily opening up the gap and had an almost 2-second lead over Hamilton, who had to keep and eye on the other Red Bull behind. Bottas was somewhere down in 16th, stuck in traffic. His position was originally George Russell's on the starting grid but the Williams driver had moved up to 11th and was busy duelling with Alpine's Fernando Alonso.
By lap 17, more than half the field had come into the pits and changed to hard tyres but the leaders were still out and seemed to be managing their tyres well. They were still on mediums but would likely switch to hards eventually and try to make it all the way. That had been the case in the last race in 2019.
By lap 21, the frontrunners were starting to come up behind the backrunners. Verstappen was pushing hard and almost 7 seconds ahead of Hamilton, who was tailed by Perez just 2 to 3 seconds behind. The second Red Bull driver was in a safe position as Gasly was some 15 seconds further back so he played it safe and kept the pressure on Hamilton.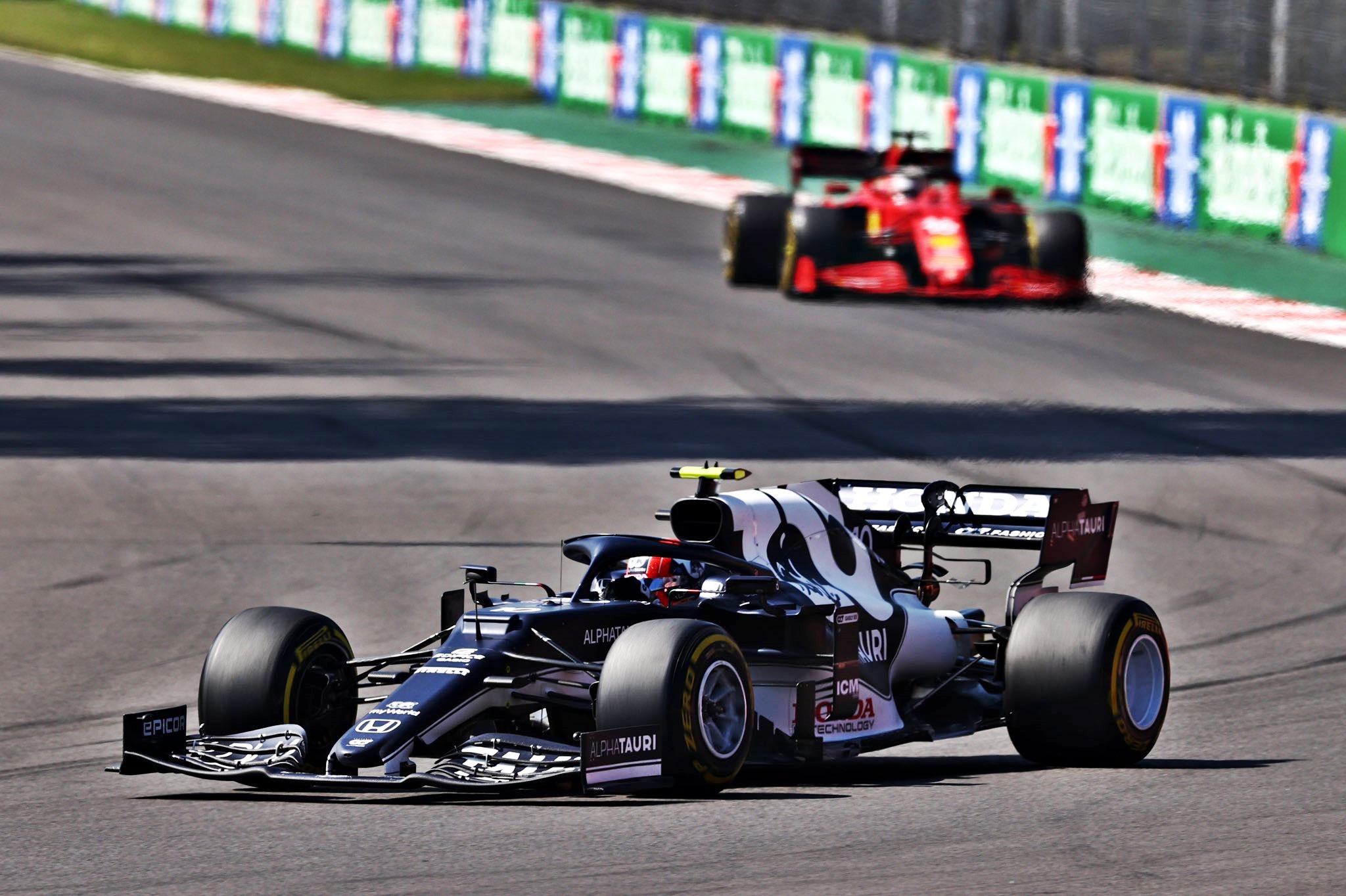 Bottas was taking a while to get past Ricciardo and was stuck in 12th place on lap 28, trying to get past the McLaren's Aussie driver and at the same time, having to avoid letting Alfa Romeo's Giovanazzi slip past. Meanwhile, up at the front, the leaders were resisting coming in for new tyres.
Hamilton finally came in on lap 30 and after a 2.4-second stop, he rejoined in fifth behind Ferrari's Charles Leclerc and Gasly. But then the Ferrari pulled out to pit so Hamilton moved up one position. Just after that happened, Verstappen came in and Perez took over the lead, much to the delight of the home crowd.
Hamilton got past Gasly and moved up to 3rd but Verstappen was in an out fast enough to maintain the Red Bull 1-2. It was a 7-second gap for the reigning champion to close and he was working hard. Just over a third of the race was completed.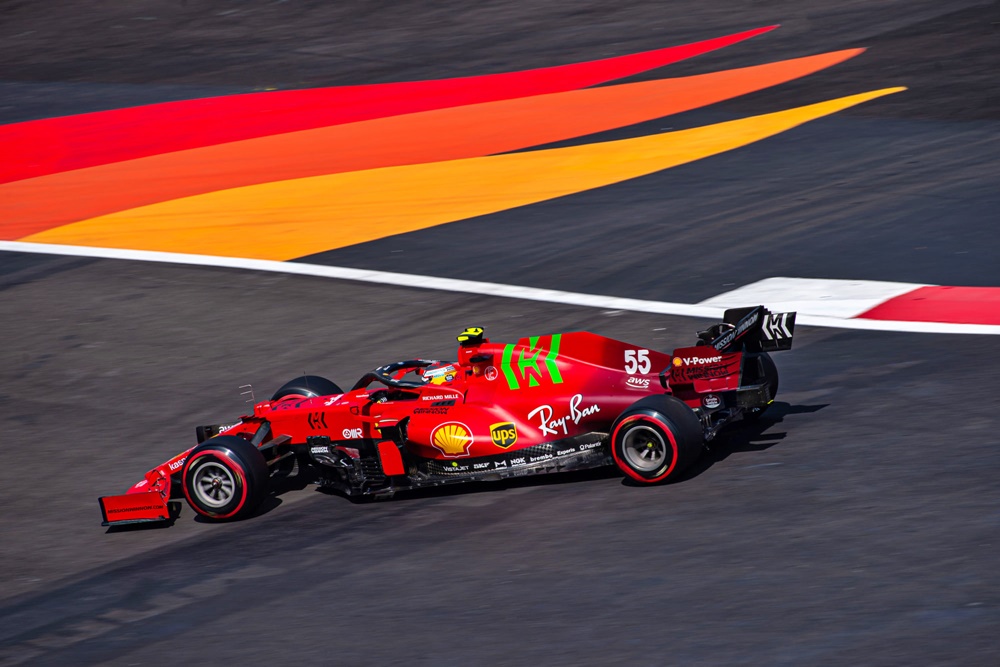 On lap 40, Ricciardo finally pitted and Bottas was able to move up and came up behind Fernando Alonso. Interestingly, the McLaren driver got medium tyres rather than hards, which only a few teams had chosen to use.
Bottas came in on lap 43 and disaster struck the Finn driver for the second time in the day as a front wheel was stuck and took a while to loosen, stretching his stop to an agonising 11 seconds. When he rejoined, he had dropped to 14th. But his team mate had inherited second place as Perez finally came in and though his stop was the usual quick one, he was already 7 seconds behind Hamilton when he rejoined. However, he had a comfortable 10-second gap with Gasly so he could focus on catching up and hassling the Mercedes driver.
Lando Norris had done 46 laps on his first set of tyres before he came in to switch to hards. He managed to rejoin in 10th place and would have to spend the remainder of the race trying to keep in the point-paying group.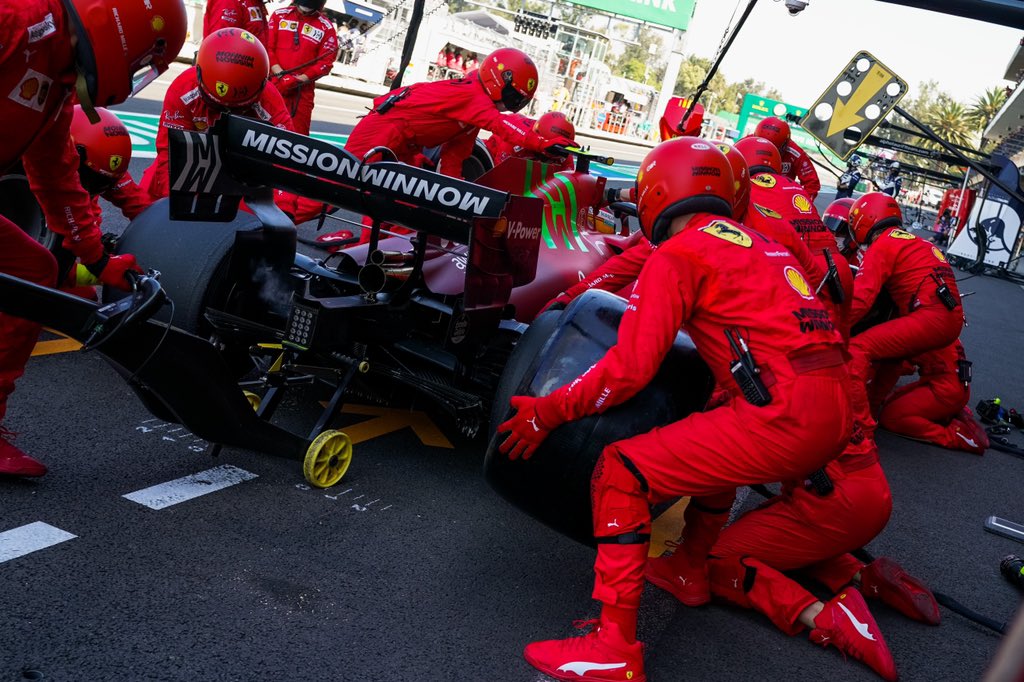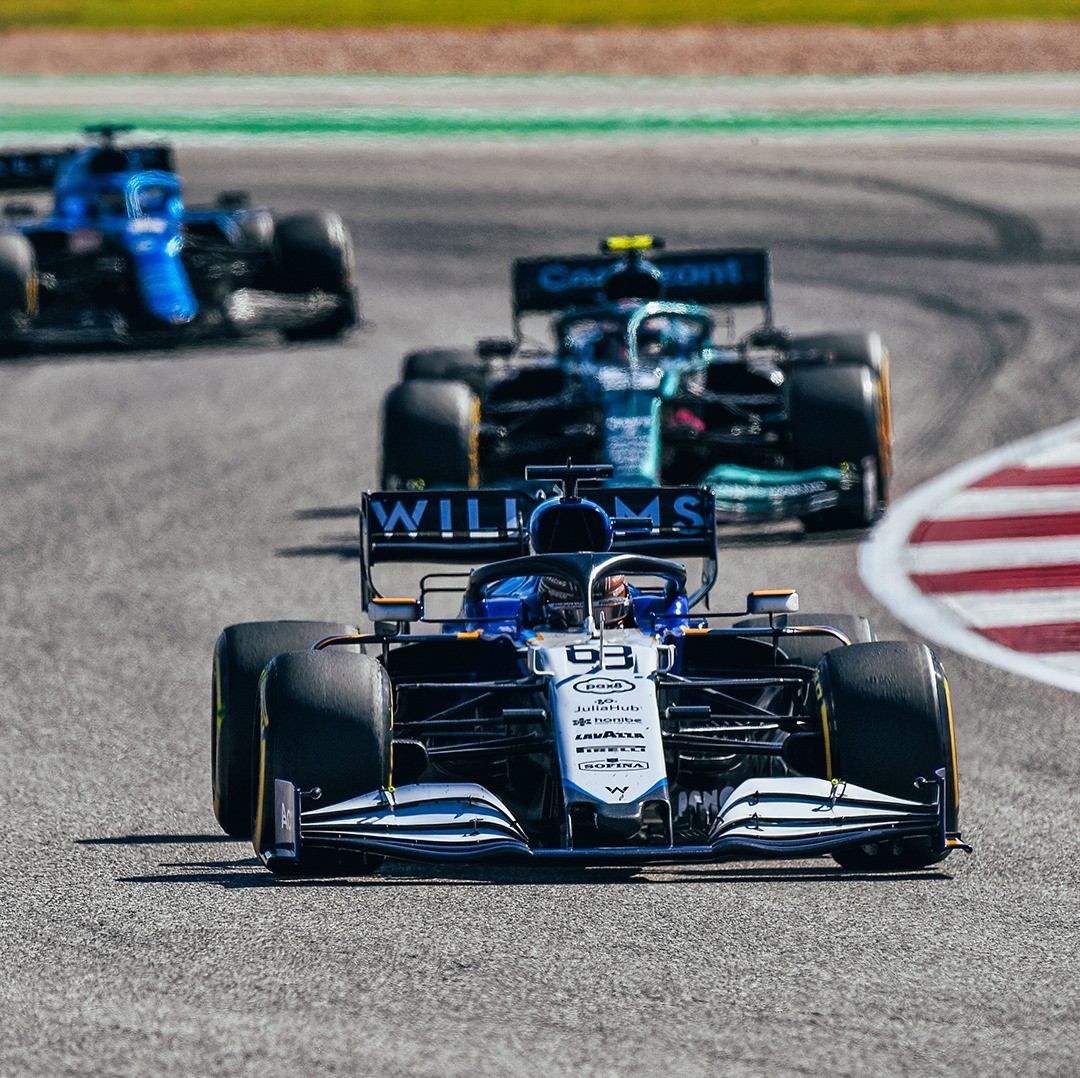 On lap 58, with traffic slowing Hamilton down, Perez had come right up into his mirrors. The Mexican driver was going to keep the pressure on so that his team mate could safely collect the 25 points and pull away into a strong championship lead.
With 10 laps left – plus tyres wearing out – Hamilton had to be very careful how hard he wanted to push. A second place might disappoint but would be way better than not finishing.
Bottas was in 14th place and 2 laps behind the leaders and eventually came up to Verstappen. Both drivers were cautious about not causing any incident as less than 10 laps remained, and Verstappen stayed well away as the Finn tried to go for a very fast lap. And with one lap left, he again came into the pits to switch tyres and try one last time to get that precious 1 point for fastest lap (which he did achieve but as he was not in the top 10, it did not count).
But it was still Verstappen's race as he crossed the finishing line comfortably ahead of Hamilton, his ninth win of 2021 securing a stronger championship lead. Perez gave it all he had but couldn't make it to 2nd in time. Nevertheless, it was a proud moment for his countrymen as it was the first time a Mexican driver was on the podium of the Mexican GP.