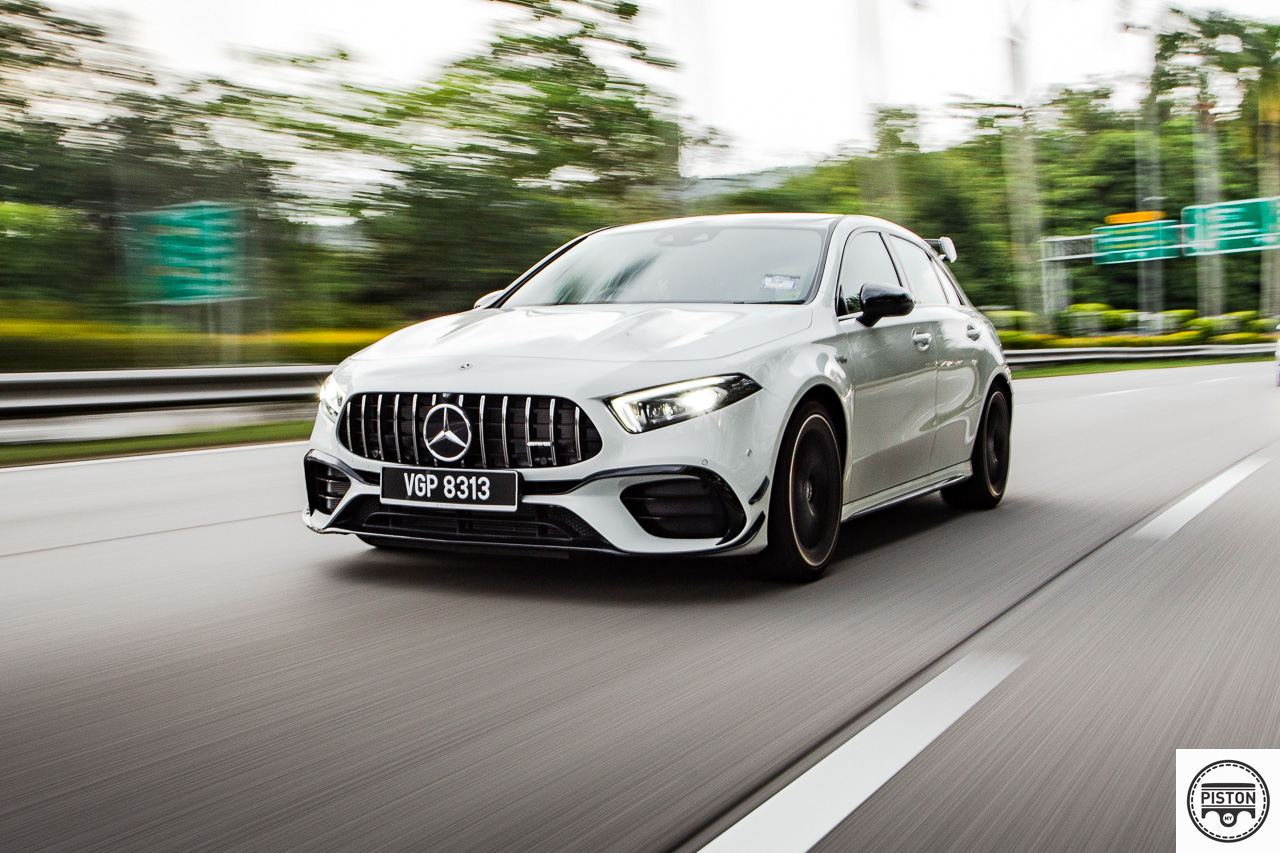 There was a time when hot hatches were the ultimate in driving experience. They offered the purest driving experience despite being small in size and power.

Then came the mid-2000s and the power craze that ensued. That's when all car makers seemed to hurry to lay down as much power as they could as quickly as possible.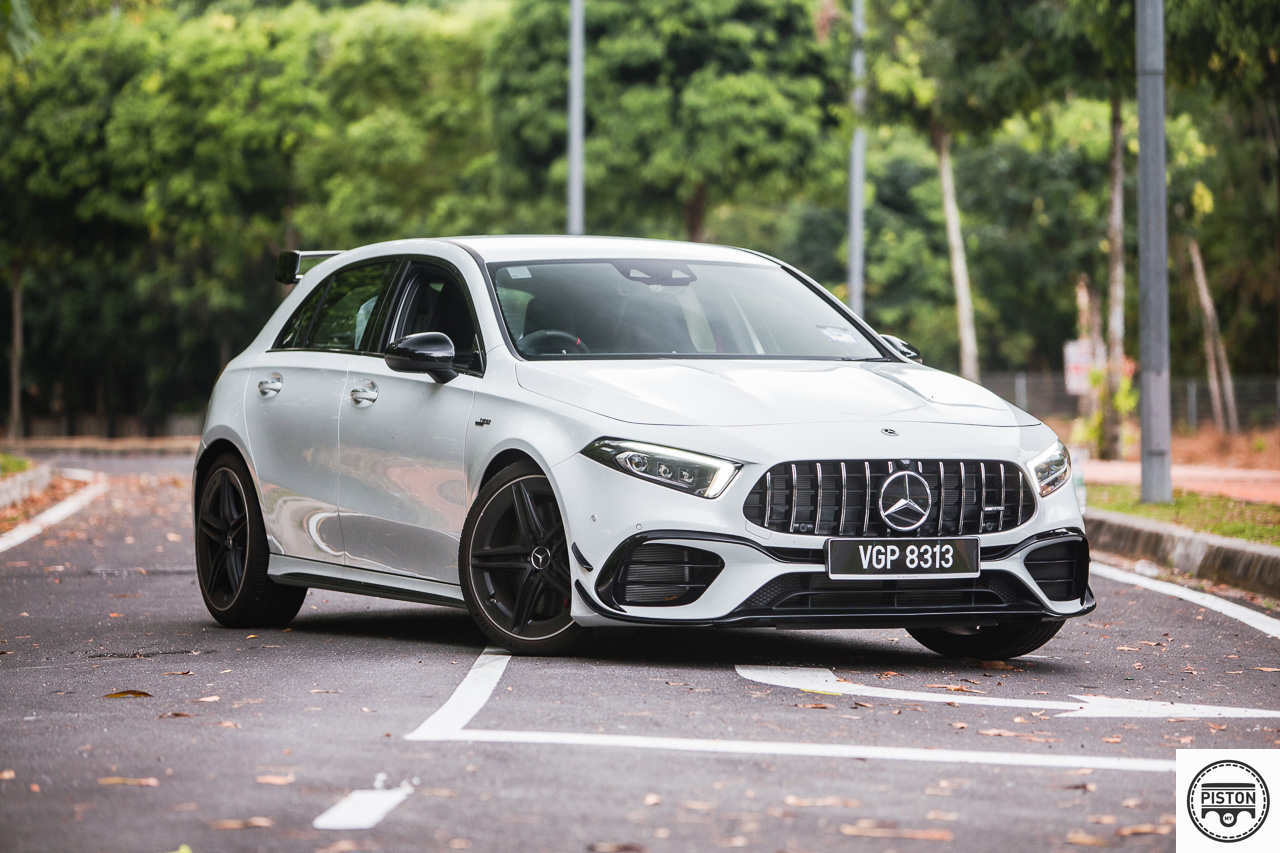 This meant doing away with some of the basics that made a hot hatch such as light weight, only the barest of necessities, and as little in the form of driving aids as possible.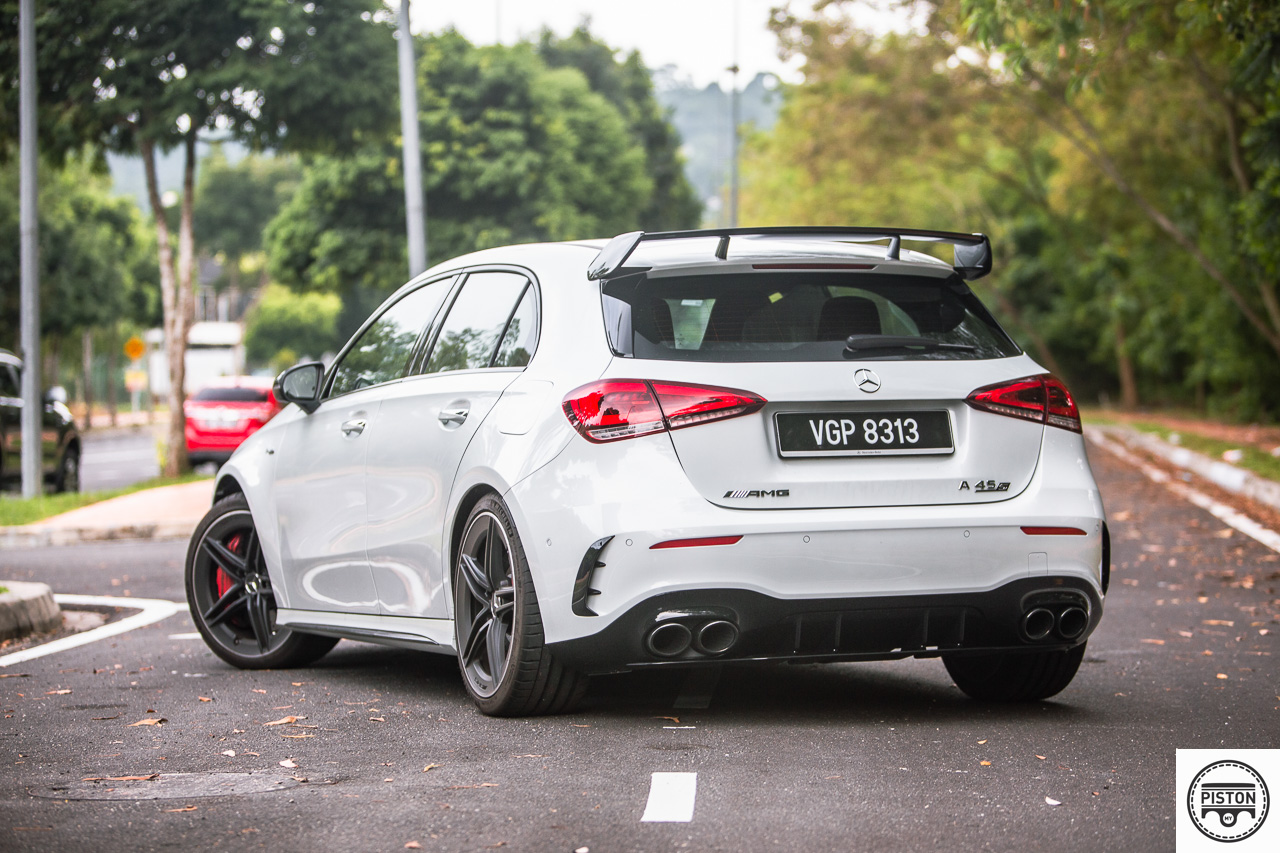 That was when the likes of the Ford Focus RS, the Megane RS and Clio RS as well as the Civic Type R reigned supreme. This was in Malaysia of course. Europeans had other contenders, but let's keep it local. On that note – we also had the Satria GTI (not really mid-2000s) and the Satria R3.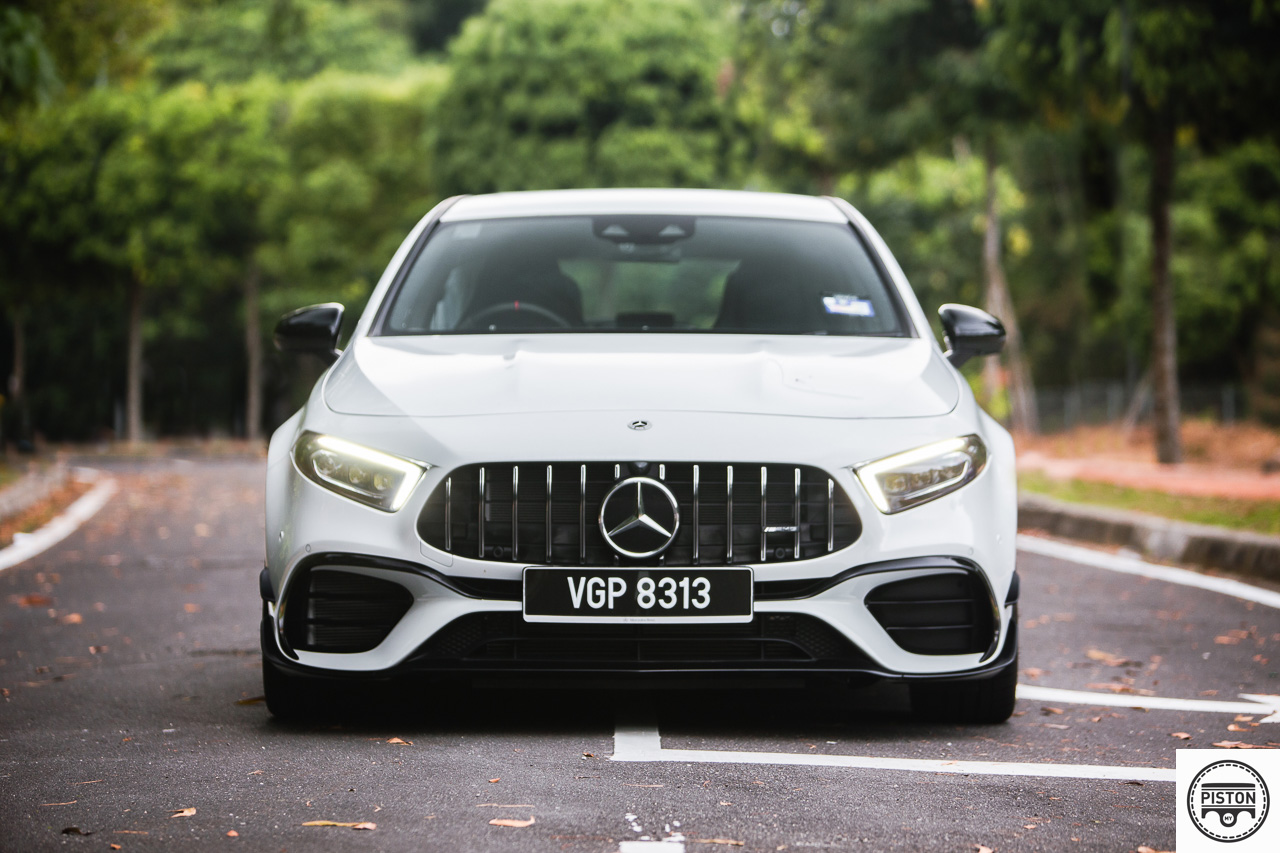 Now though we have the Mercedes-Benz A45S AMG, a hot hatch that is powered by the most powerful four-cylinder ever made.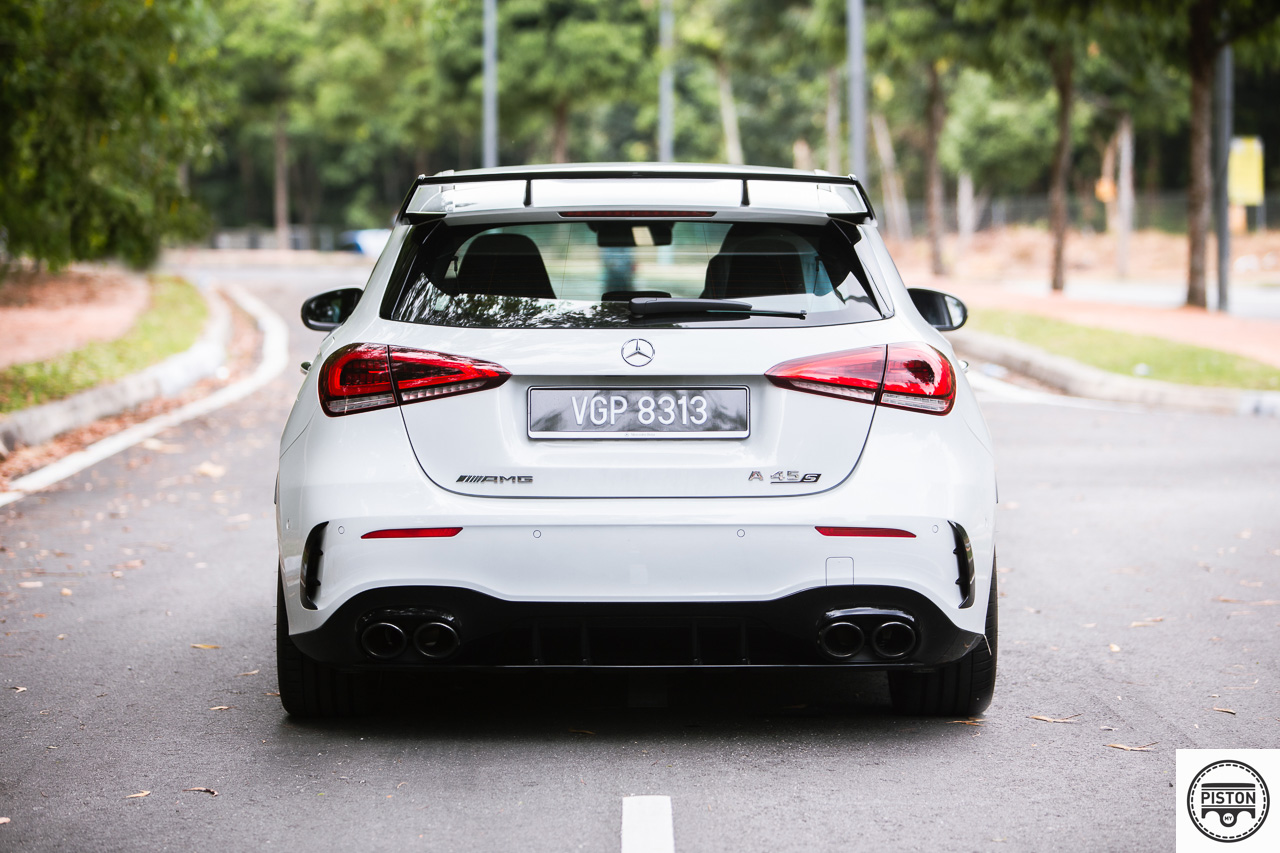 This AMG is so intelligent that it is able to send power to individual wheels when needed rather than between the front and back axle, like the cheaper but less intelligent A35 AMG. It's also interesting to note that the engine of the A45S is still made by a single person who then signs off on the engine (shown below), but the A35 though is powered by an engine that was put together on a conventional assembly line.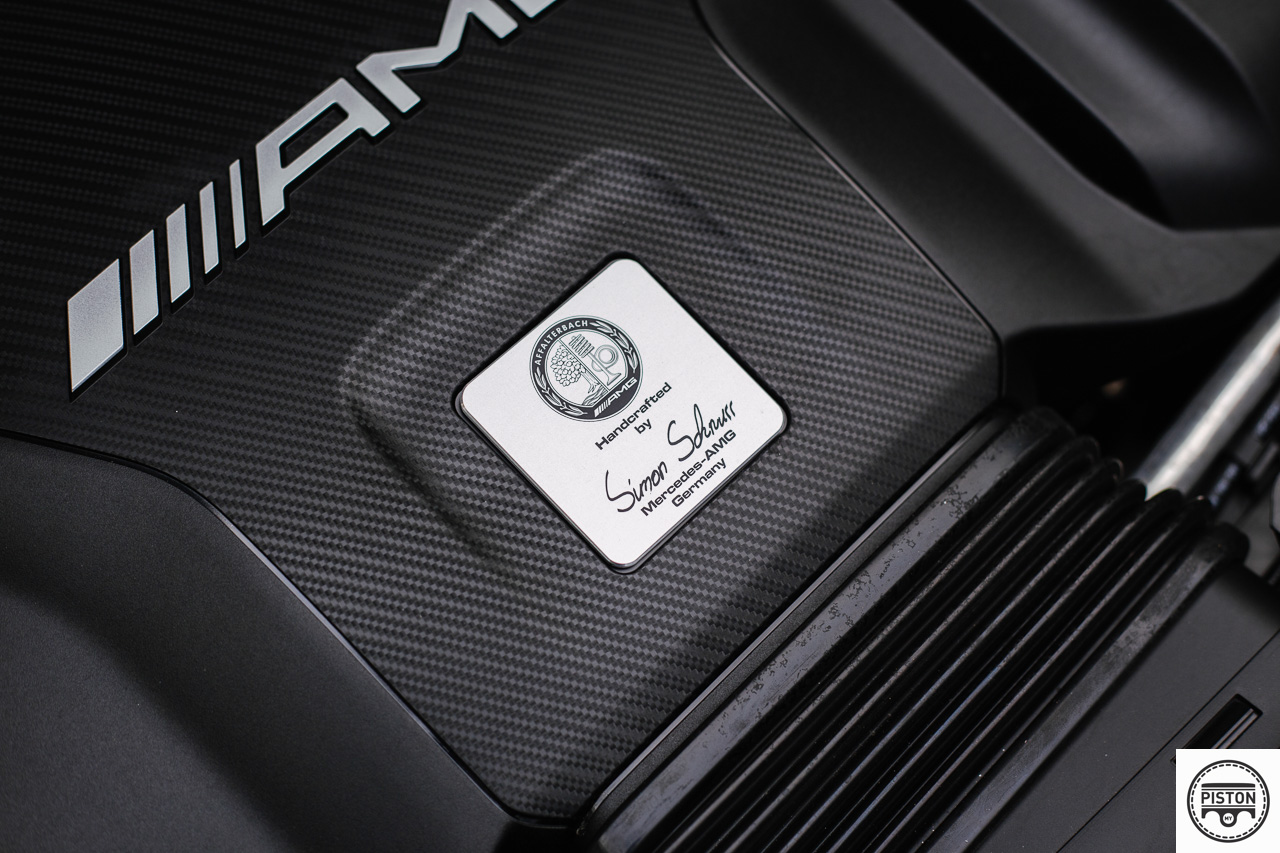 The A45S AMG offers 421hp and 500Nm of torque.
It does the 0-100km/h in just 3.9 seconds.
These were numbers that Porsche, Ferrari and Lamborghini once offered. Today, these numbers are available in an A-Class.
Let that sink in.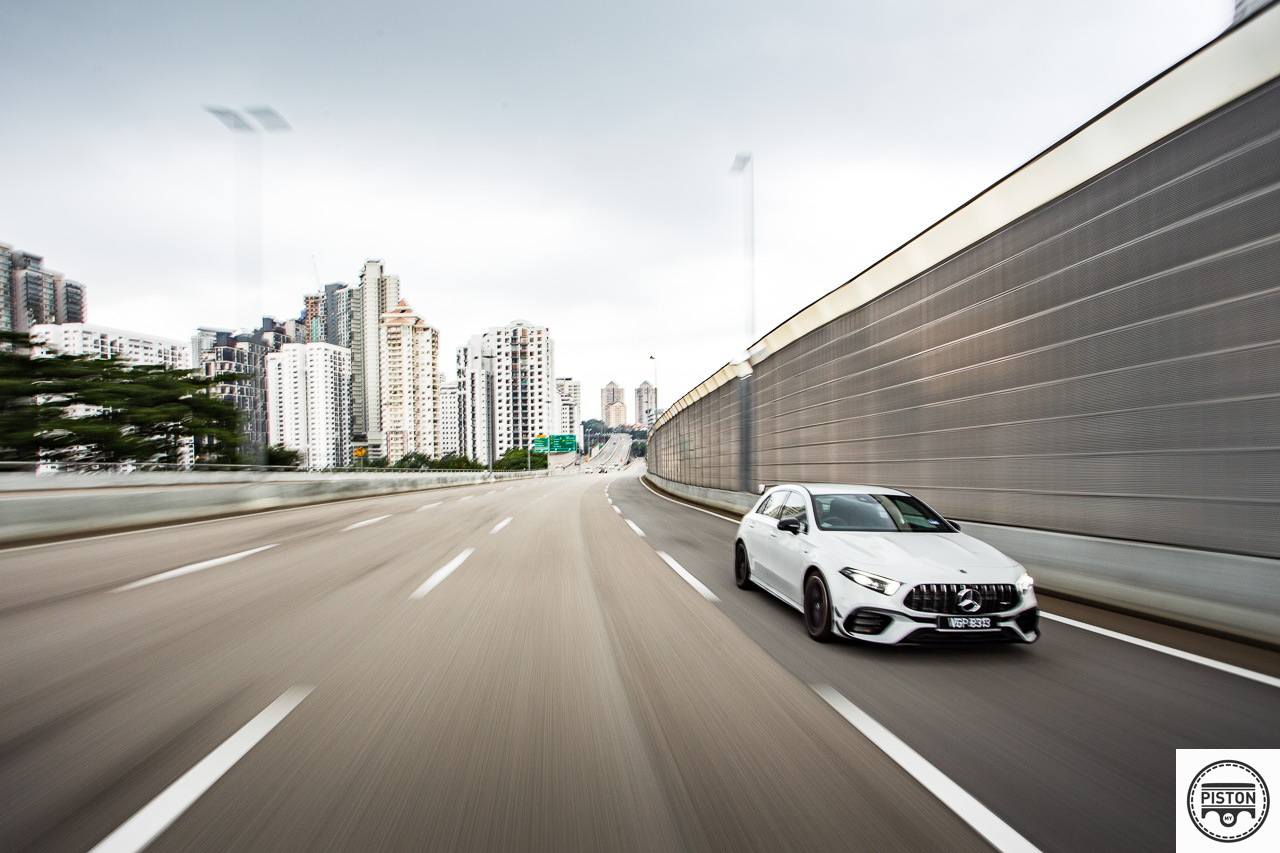 But that aside, the A45S is such an animal to drive, that it almost make you doubt your driving skills.
It makes you think that you don't have the skills to fully exploit its potential.
At one moment it is just chugging along, and with just a tap of the accelerator it threatens to tear your face off with unbelievable acceleration.
You truly have to feel it at least once in your life. Forget paying for a roller-coaster ride, pay an owner of an A45S AMG to let you feel its launch control.
Let's start with the design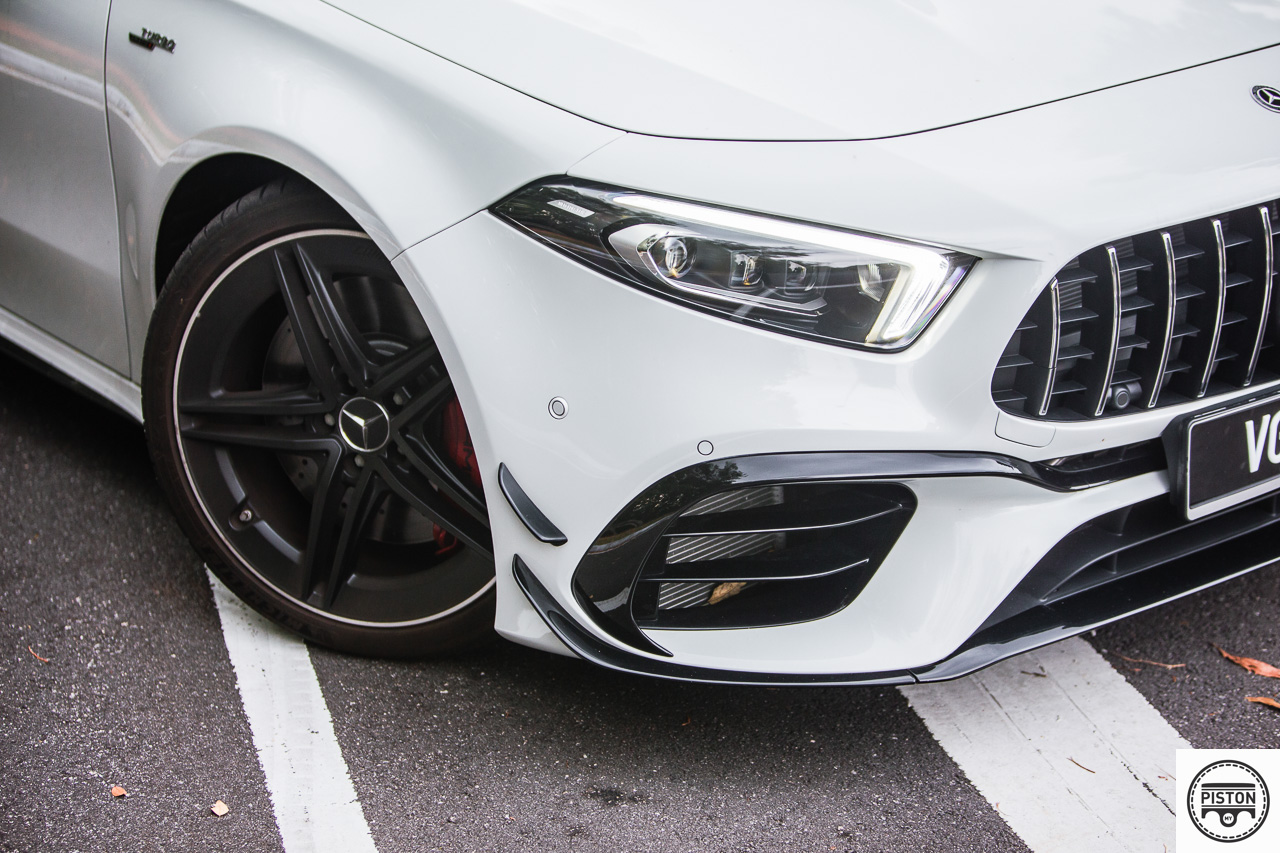 A standard A-Class on steroids is the easiest way to sum it up. You will probably see a lot of pretenders on the road, those that have spent their fair share of time in a local body shop in Sunway or someplace.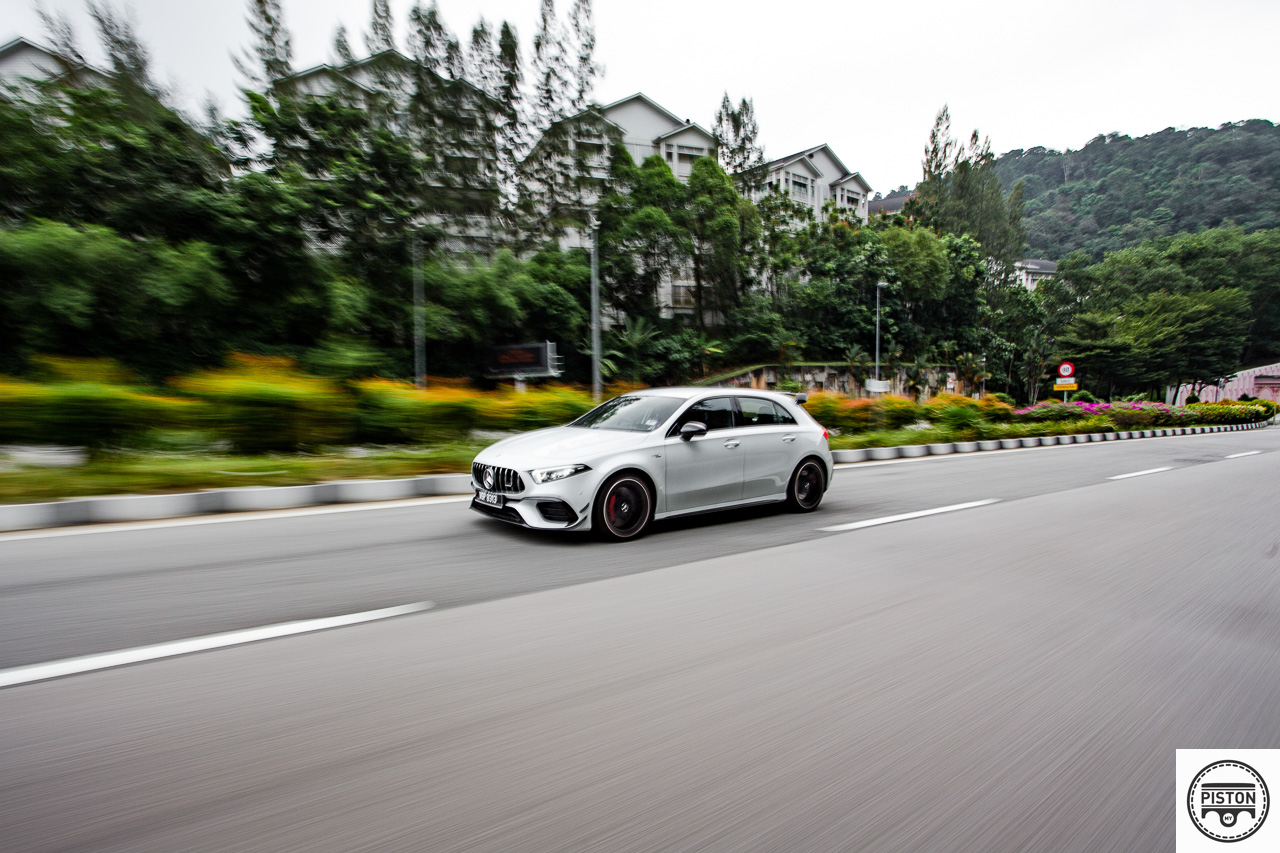 The front aero works are functional though and work to cool the brakes and channel air to the radiator mounted at the bottom of the front bumper.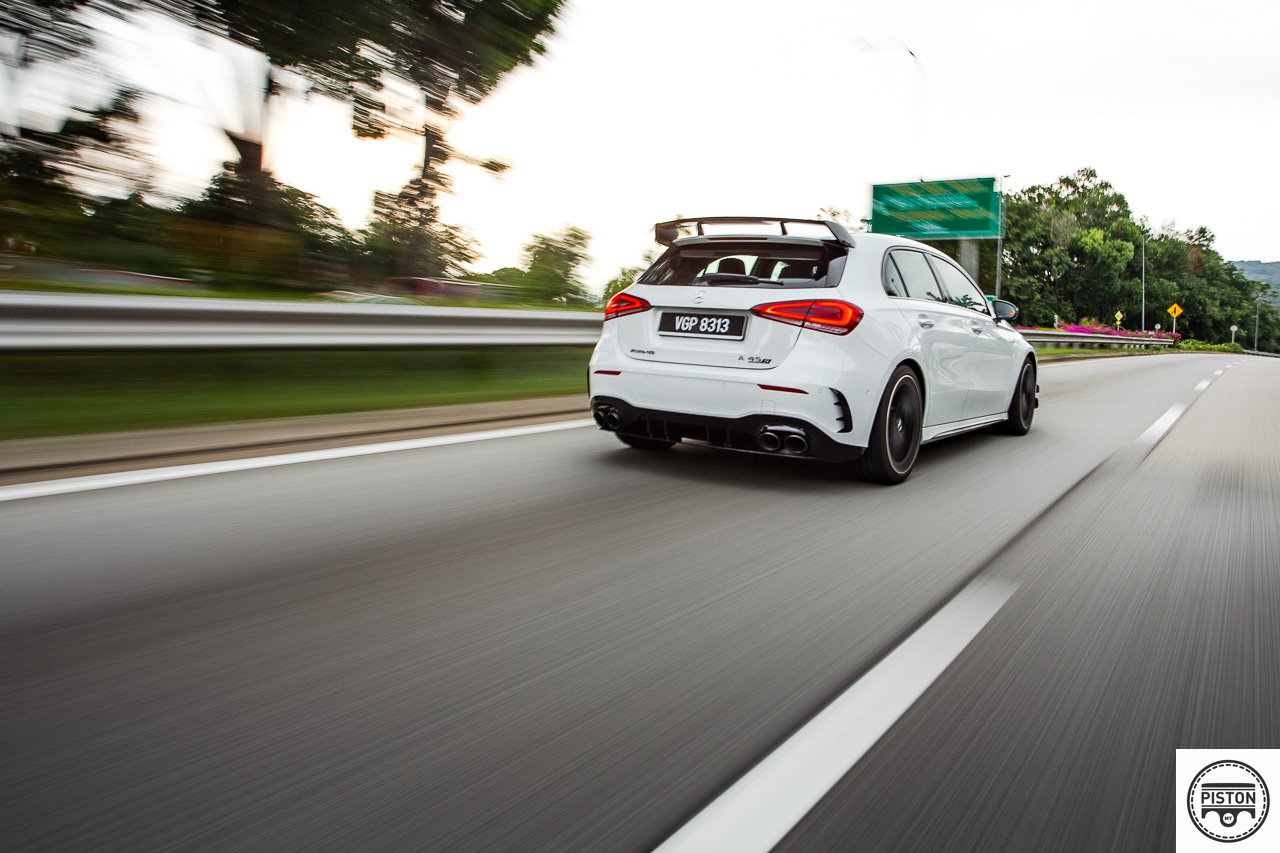 The design is basically acceptable, except for those fake exhausts that are basically regular exhaust housings for a regular set of exhausts. The kind that you could find on a Proton Iswara.
What about the interior?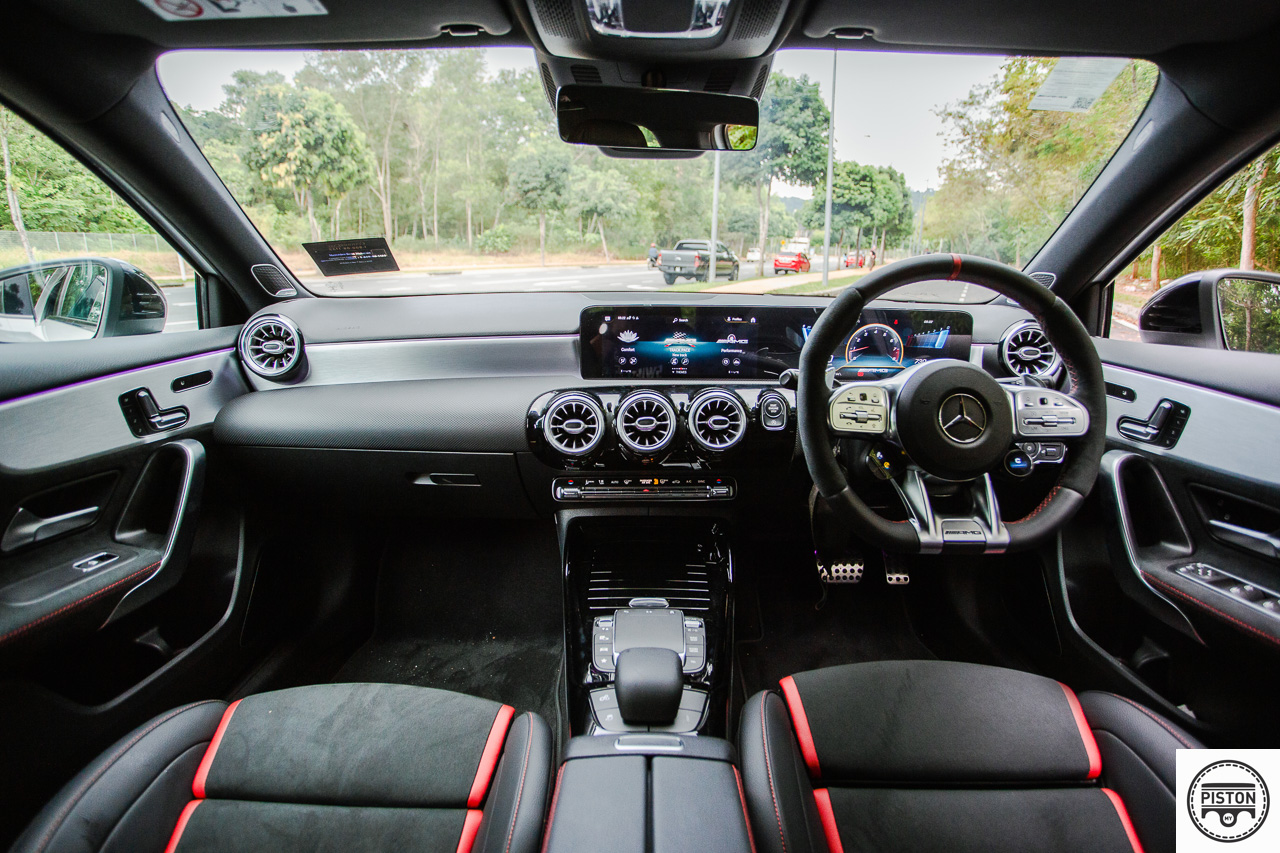 A fantastic place to be in and that is putting it lightly. Let's start with the seats because that's where you will be spending all your time on whenever you are driving this car.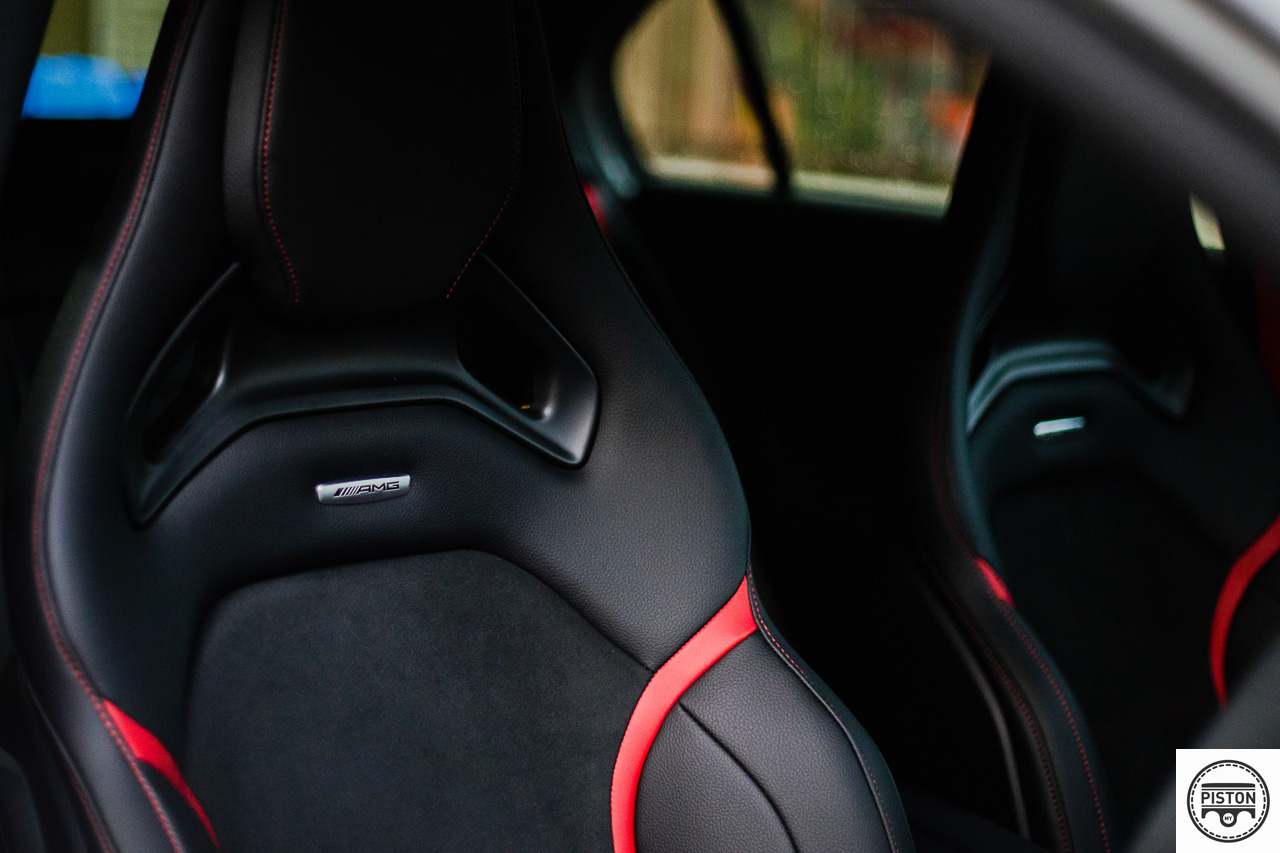 Fantastic, adjustable and intelligent – that's how I would describe it.
Not only are the seats in the A45S AMG full sports seats with adjustable side bolstering. But the seats also feature a technology called Mercedes-Benz Seat Kinetics.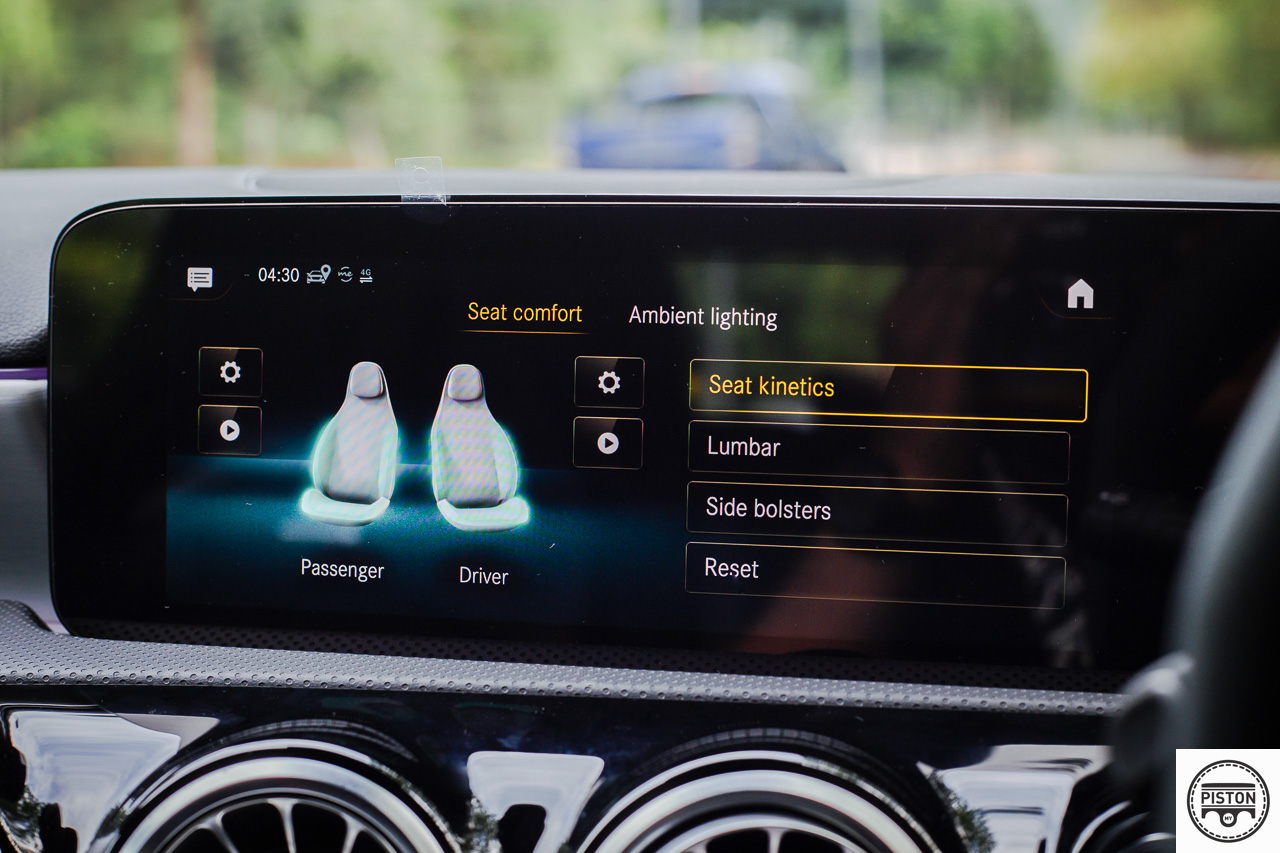 This tech is aimed to improve comfort and to safeguard your back and discs. When selected, this mode constantly and minutely adjust the seat settings by a few degrees or millimetres, and it is all aimed at improving comfort over long hours.
Besides that, there is the massive twin-screen Mercedes-Benz User Experience (MBUX) display, with each monitor measuring in at 12.3-inches, which results in a massive 24.6-inch screen just ahead of you.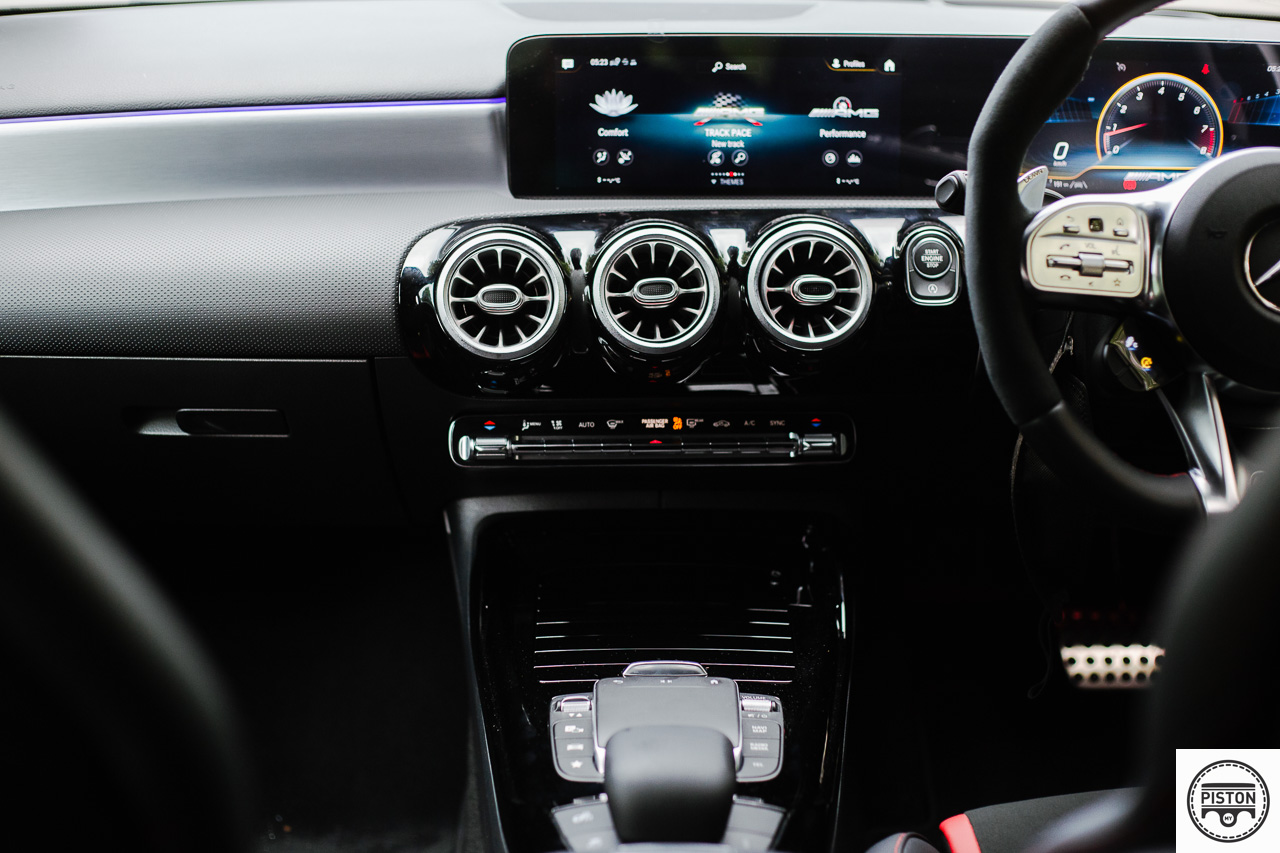 As you would expect, the MBUX is basically the avatar through which you access all the digital goodies the A45S has to offer. Digital goodies like Apple CarPlay, Android Auto, all the settings of the car, and even the different driving modes.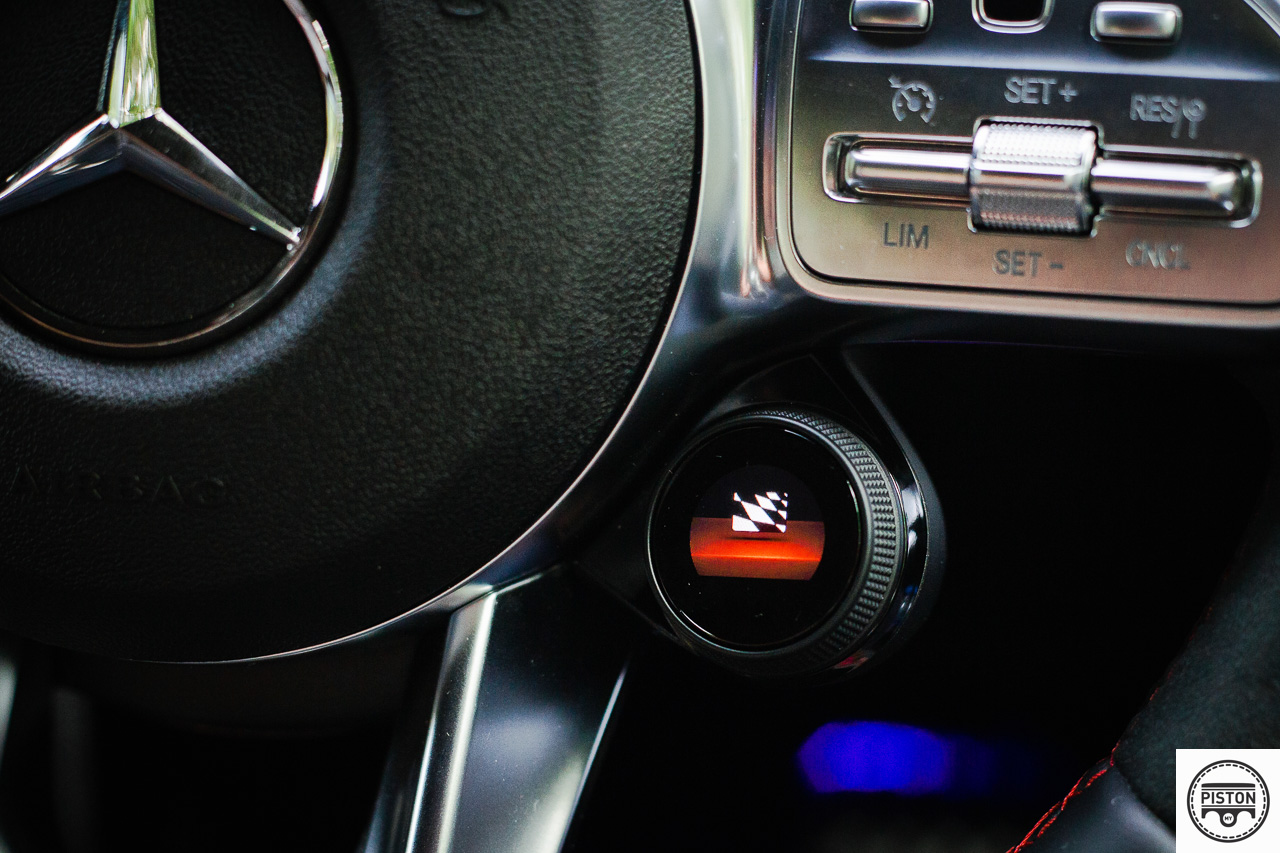 I like the driving modes because it turns the beast into a little charmer when the going is steady. And you select the different driving modes via a switch at the centre console, or a dial located on the steering wheel. Which curiously looks like it was inspired by Porsche's boost button that is similarly located at the same place as the Mercedes. Talking about drive modes, this takes me to my next point.
How does it drive?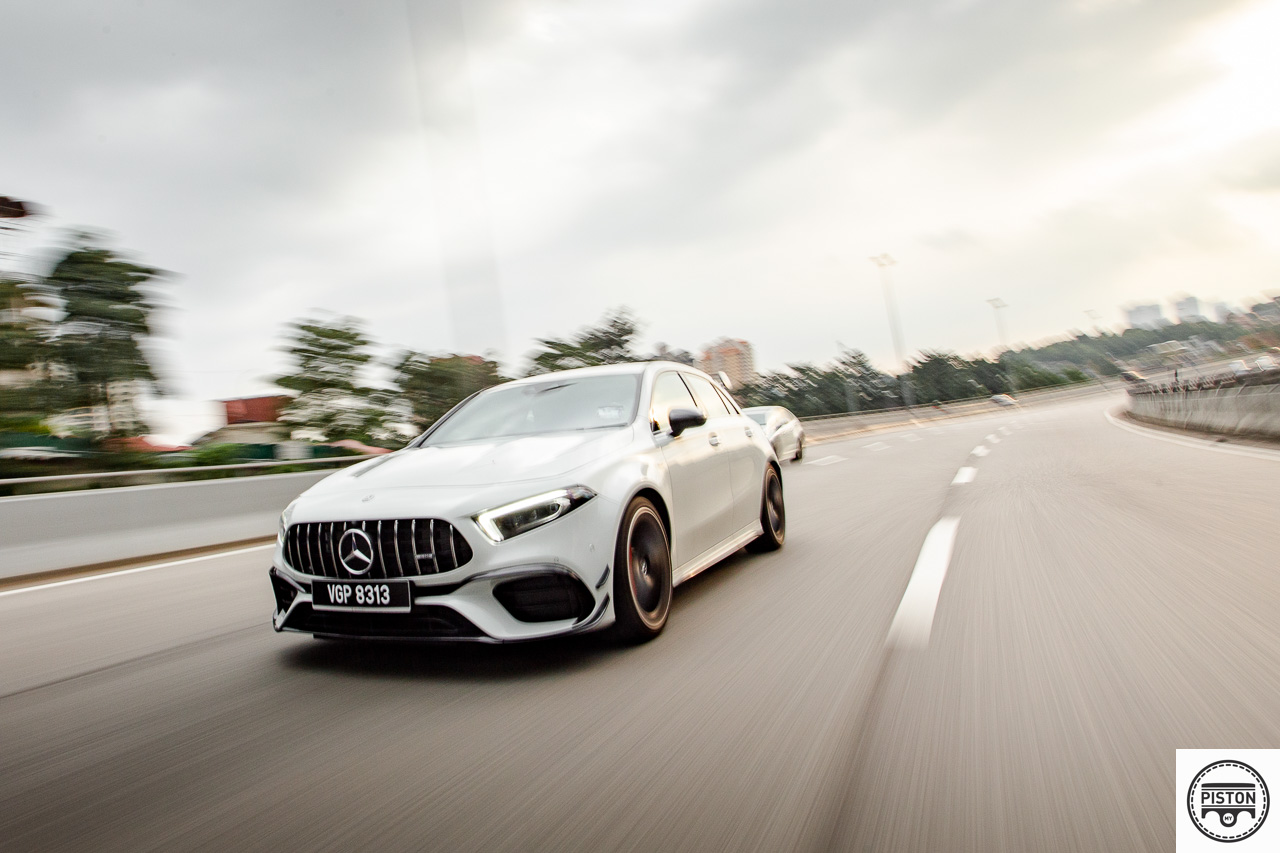 As you would expect of an AMG – but more! Because of the aforementioned driving modes, the car really does have a near Jackyl & Hyde character at the touch of a button.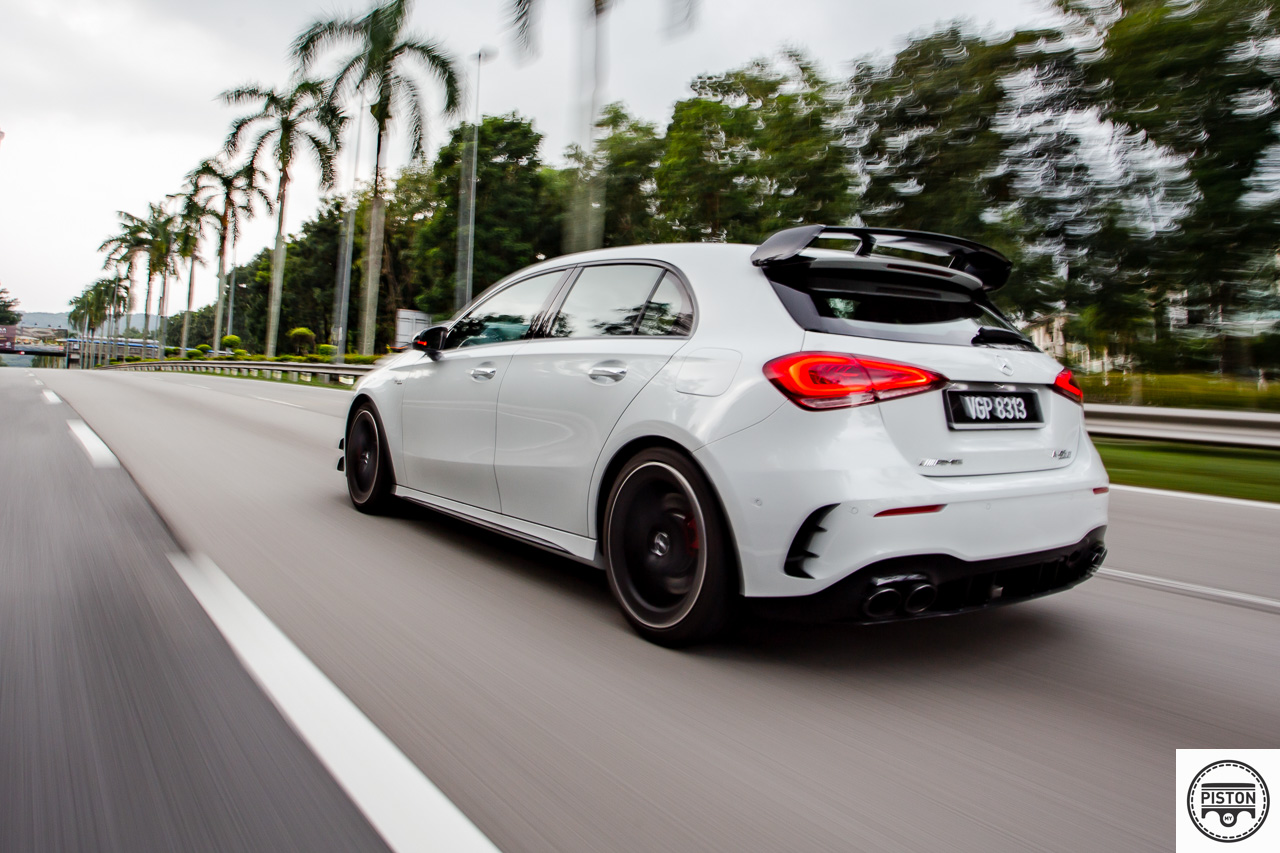 Select Race mode and it turns into a fire breathing dragon that will have your passengers unashamedly offering their recently consumed lunch to the floor mats.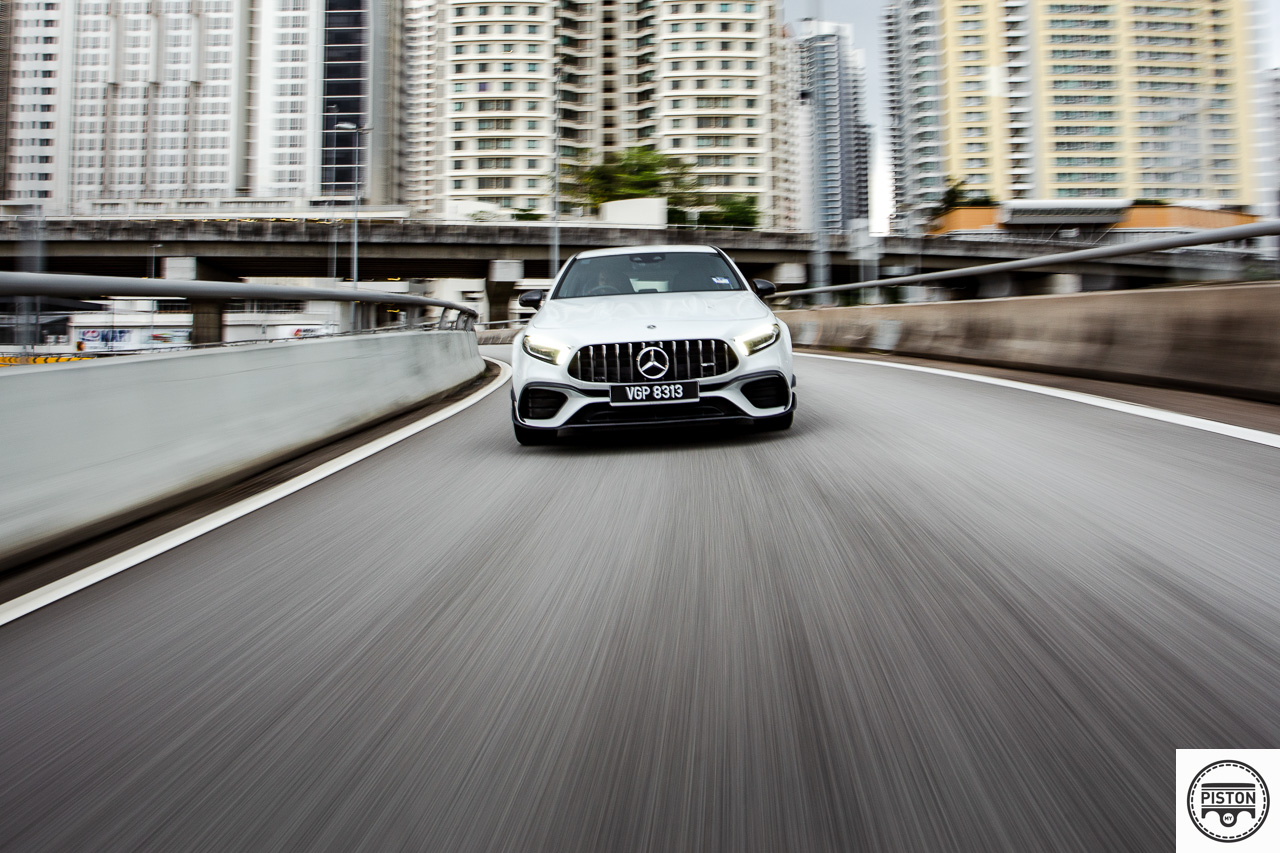 This is of course the point at which the car is at its finest. The most AMG you can get in a hot hatch.
In this mode, the acceleration is so fierce that I sometimes forget to breathe. This mode is also way past my skill level so I only dabbled with it a couple of times, for giggles.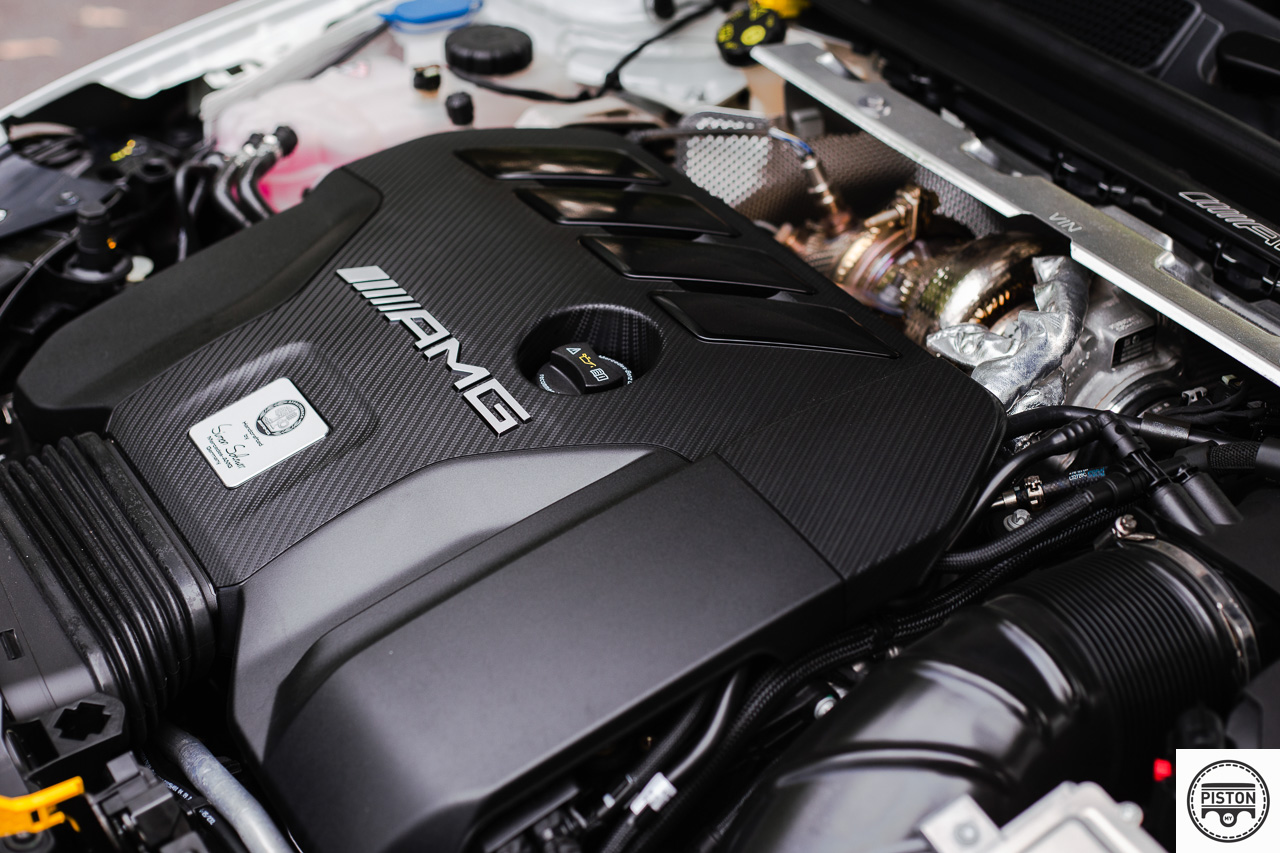 In Sport mode though, the car simply offered a glimpse of what it was capable of doing. I am not sure why anyone would select this mode when you can simply go full power in Race mode. Perhaps this is to scare passengers without scaring yourself.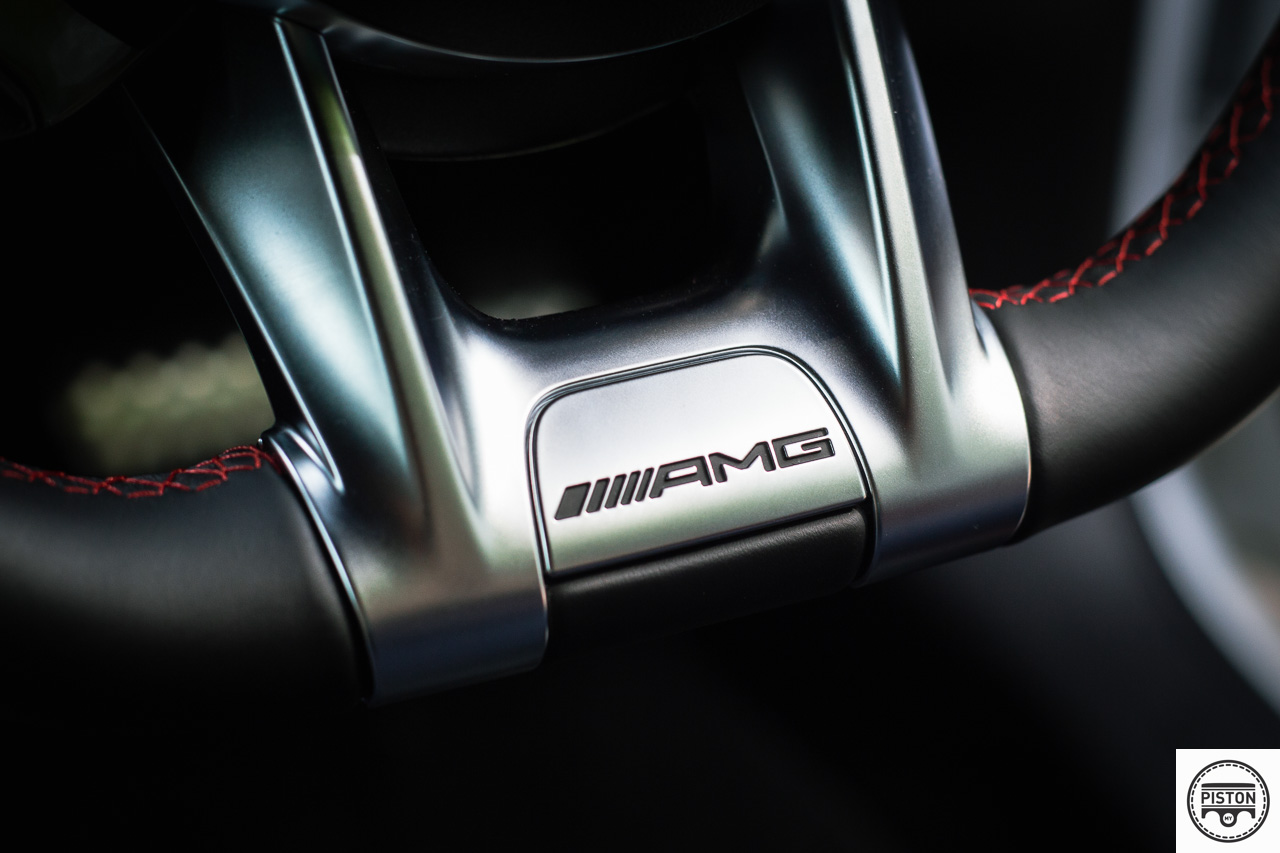 Comfort is the mode I spent most of my time in because I reckon the people who buy this car will be spending a lot of their time commuting in this mode except for that occasional blast up to their favourite roads.
Unless you have a car for different purposes.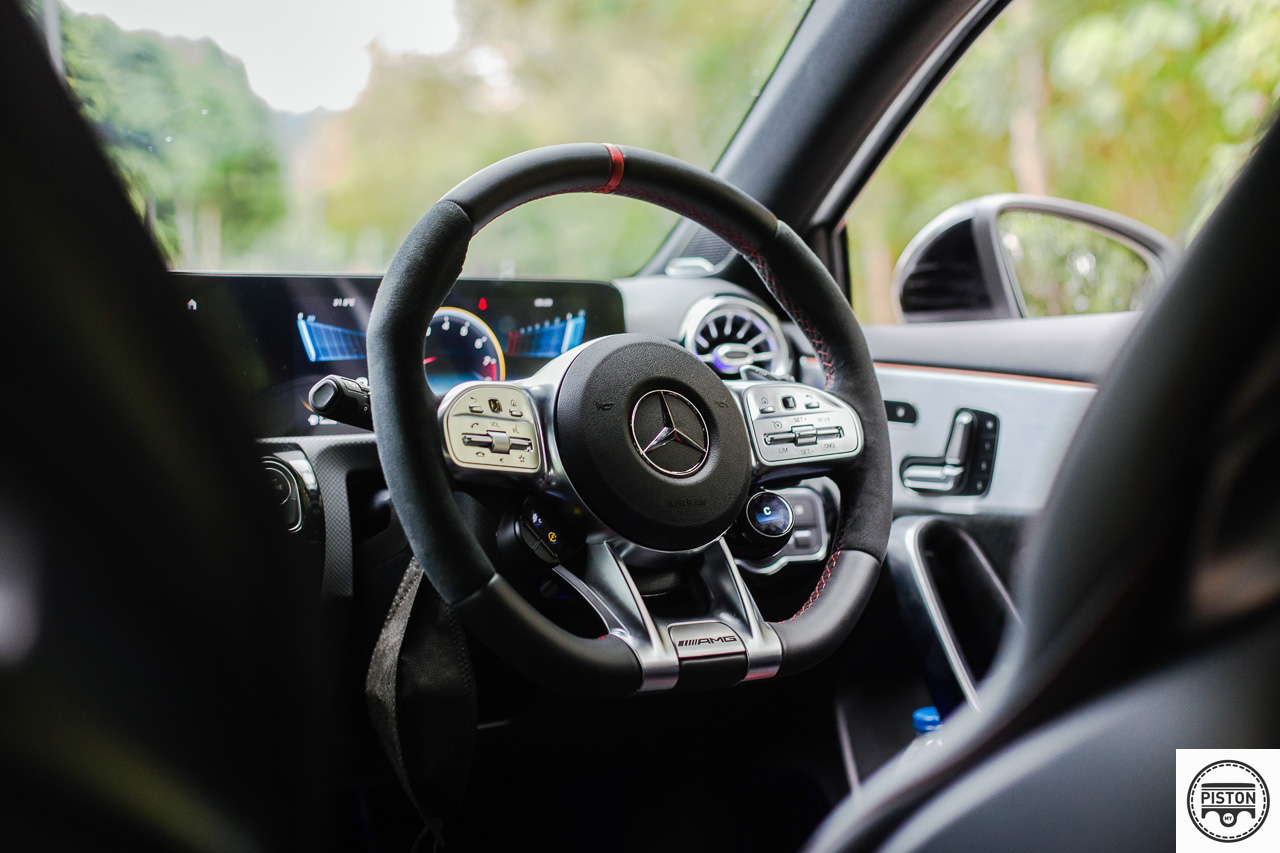 Simply put – the A45S AMG has a mode for every mood you are in. And if you don't know what mood you are in, there is individual mode that lets you select how you want certain elements of the car to feel like. Such as the suspension, the accelerator and the heft of the steering wheel.
But it can also be very tiring to live with. Simply because you are always aware of what is under your right foot, you tend to take short cuts.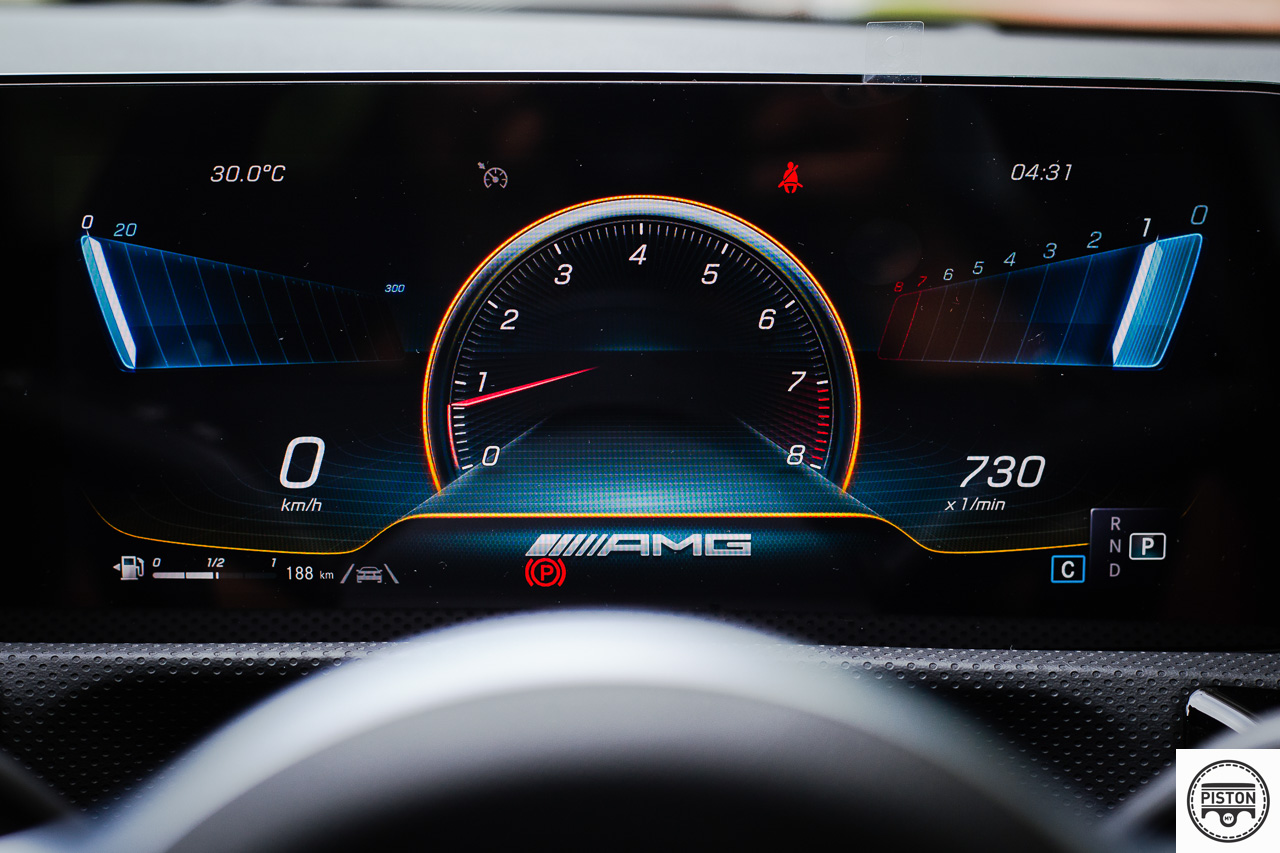 Such as when you are cruising along in traffic and see an opening that would get you to your destination quicker. Usually you would not think of such a manoeuvre because it wouldn't be very nice to cut anyone off.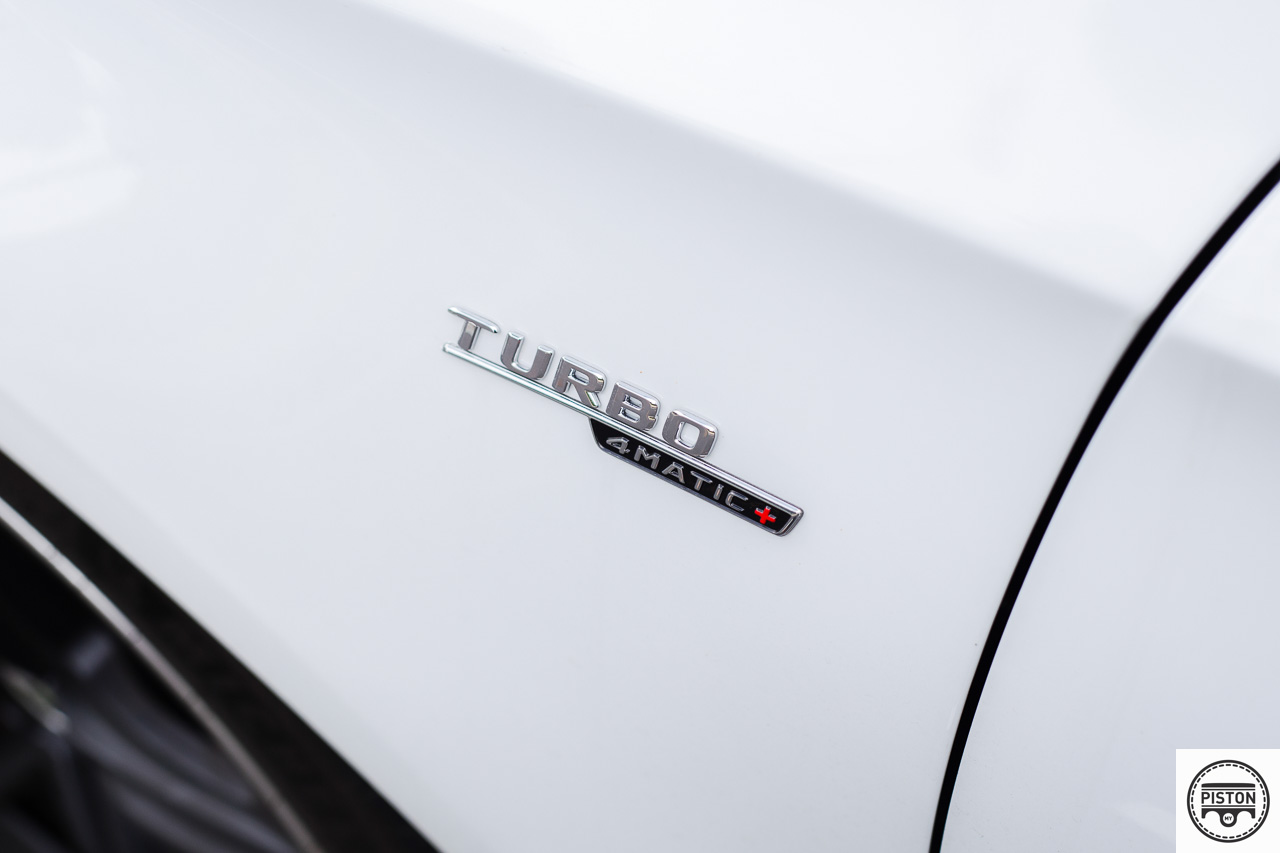 But with 421hp under your right foot in such a small car, it is as simple as nudging the throttle, and listening to the turbos spool in about a quarter of a second and before you know it you are already in that small opening in traffic. All this without disrupting the pace of traffic, save for that small annoyance to the driver you just cut off.
Should you buy it?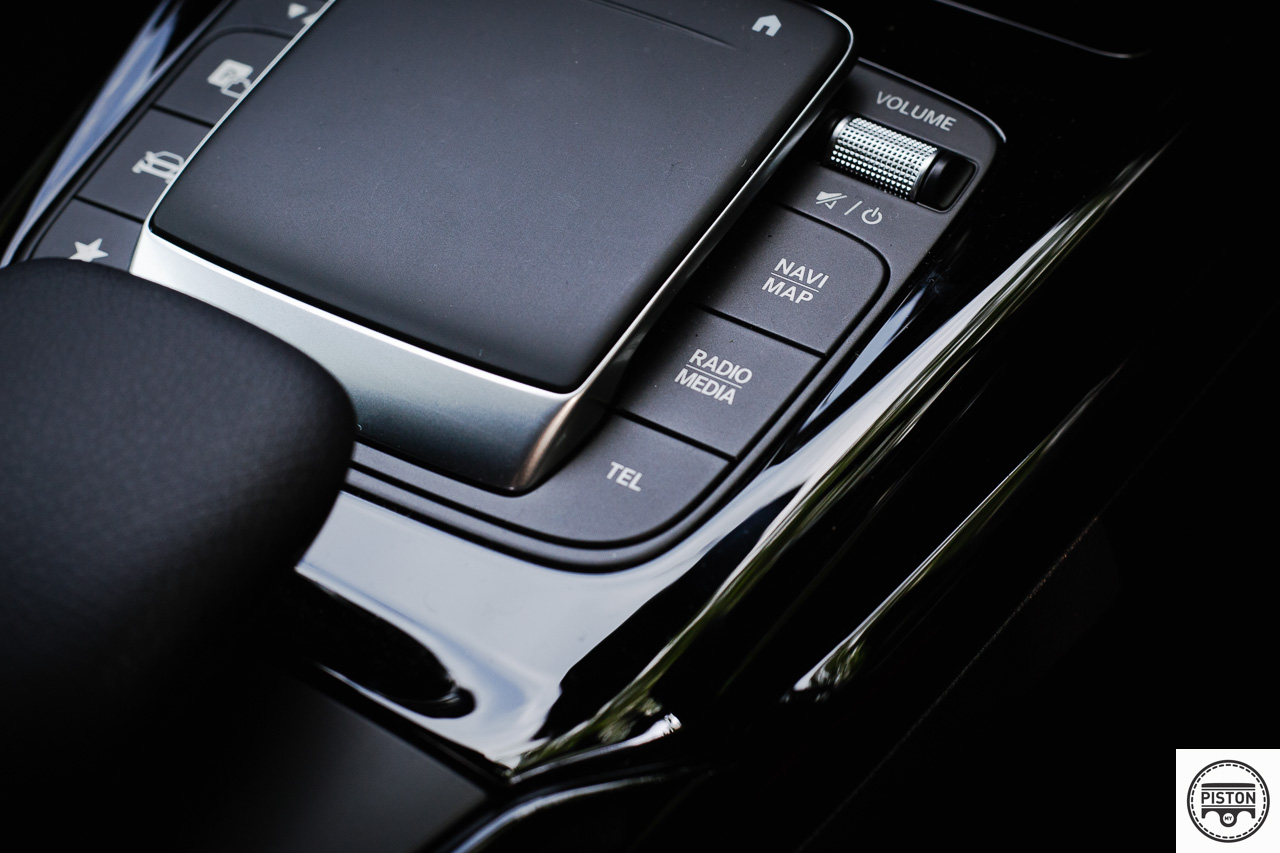 Of course you should! This car will go down in history books as a legend. It is up there with the hot hatch greats such as the Renault 5 Turbo. It is a car that history will remember and will forever speak about as that car that once had the most powerful four-cylinder engine in the world.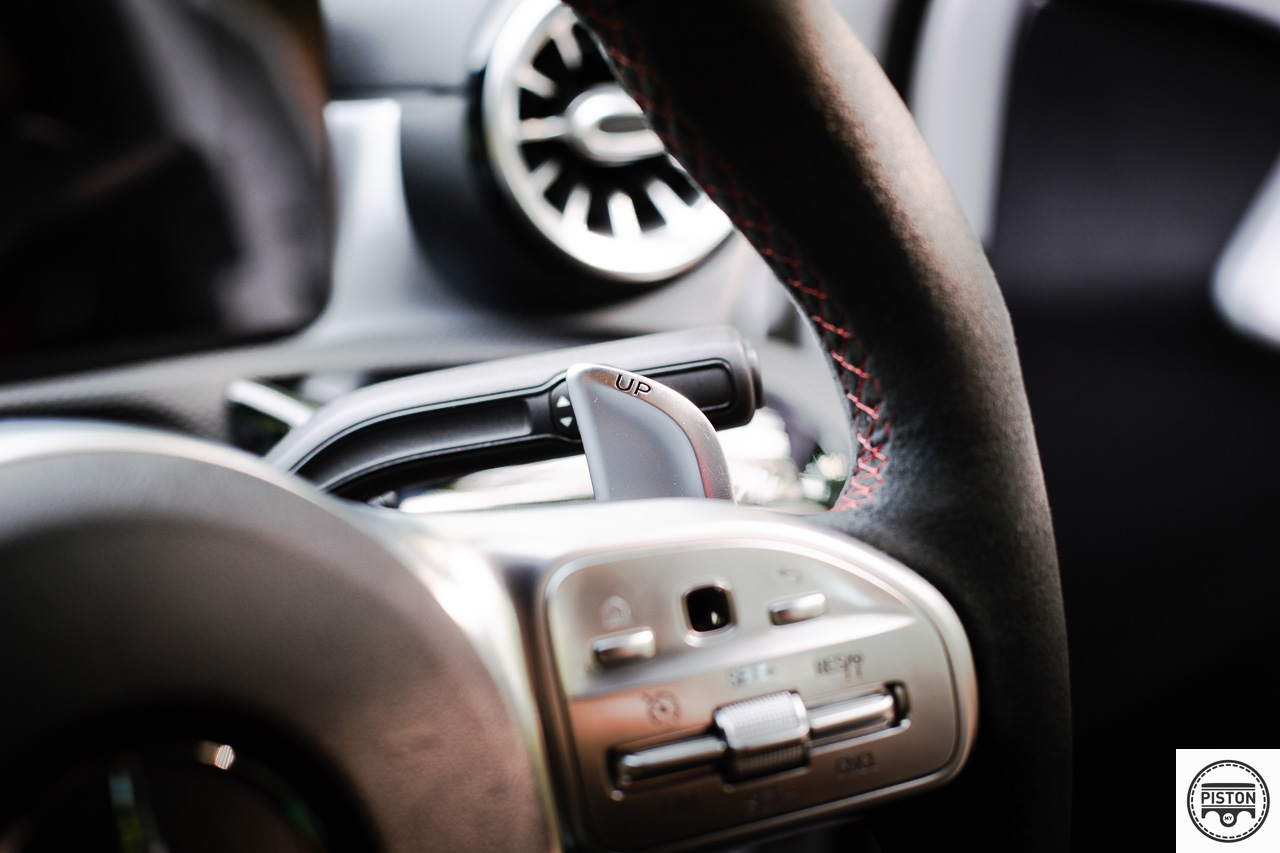 It doesn't only have the most powerful engine, but it is also incredibly fun to drive.
As tiring as it can be, I looked forward to getting into the seat every chance I got.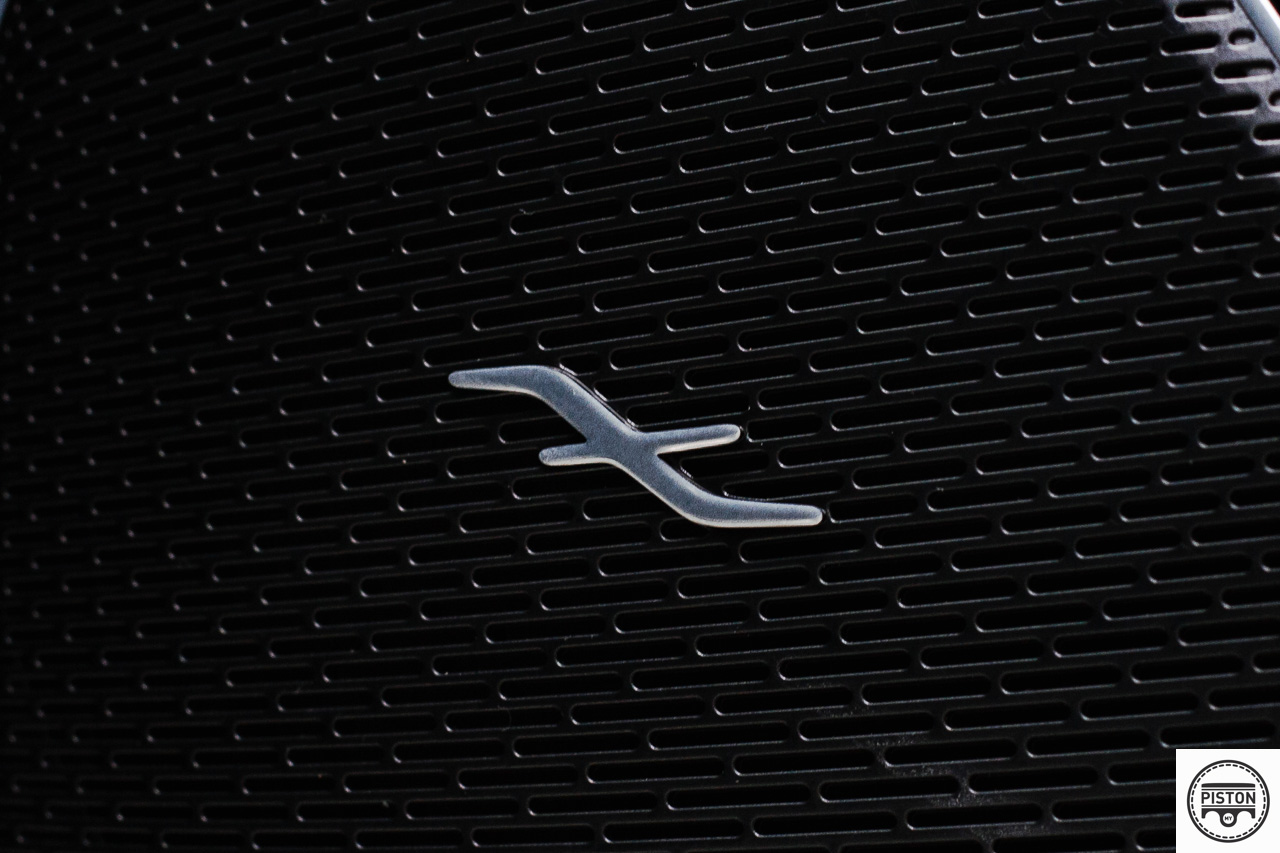 The interior too can be a charming place to be in. With a Burmester sound system offering a orchestra-ish experience and enough USB plugs to light up an LED christmas tree, it has almost everything you could want.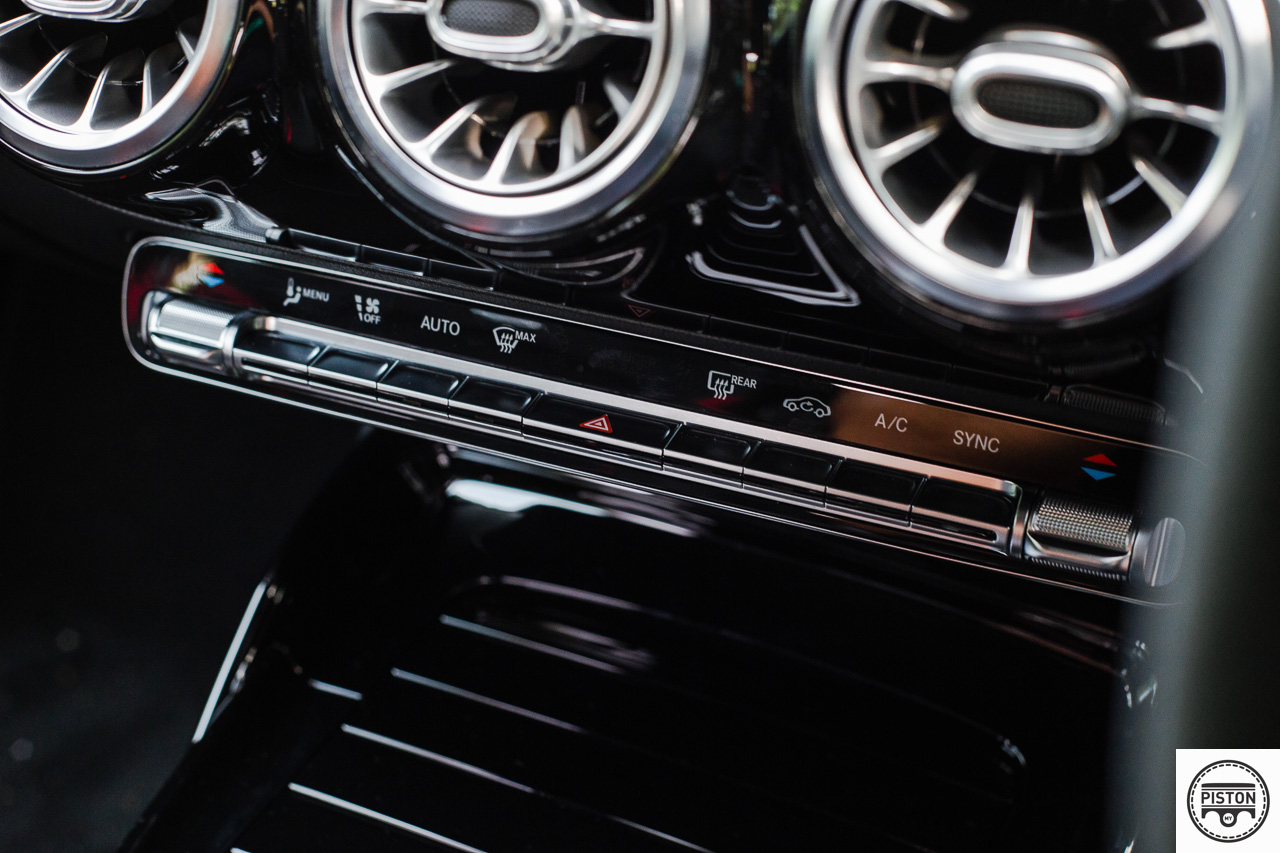 Buy it if you can. Get someone else to buy it if you can't afford it. Create opportunities to drive it every chance you get. Because cars like this don't come often. We motor heads are lucky to be alive during the era of the A45S AMG. Enjoy it any chance you get.
As for the price, Mercedes-Benz Malaysia wants RM437,673.41 for the A45S AMG. Which is a lot of coin for an A-Class. But don't think of it as an A-Class, because it will never make sense to fork out that much for such a small car. Instead, think of it as a fire-breathing baby-AMG – perhaps then it would make sense.